HAPPIFUL HACKS
8 things to do with your magazine when you've finished reading it
---
Finished reading your favourite mag? Don't toss it just yet. Get crafty and unleash your creativity instead with these simple ideas
We may be biased, but we're not sure there's anything better than settling down with your favourite magazine, a cup of tea and a wide open afternoon. Giving yourself permission to slow down and feel inspired by what you're reading is a nourishing practice we should all indulge in more often.
When you've finished reading, your first instinct may be to throw it out - but we encourage you to pause instead. That little book full of beautiful imagery and words is a treasure trove of creativity and there are so many ways to tap into it. Here we share eight ideas to make the most of your mag.
1. Try a found word exercise
This is for anyone who loves words or is simply in need of a little creative spark. Flick through the pages of your magazine and cut out any word you're drawn to. Once you have a pile of words in front of you, have a play and see what sentences and phrases you can come up with.
Try to think outside the box here and put combinations of words together that you wouldn't normally think of, can you make a story? When you've finished you can glue your words onto some paper and keep it to refer back to, or take a picture of what you've created and store the words in a plastic wallet to come back to in the future.
Make a note of any interesting word combinations you came up with and see what ideas spring from it. It may help you see a problem in a different light or give you the prod you need to start writing that story you've had knocking around your head.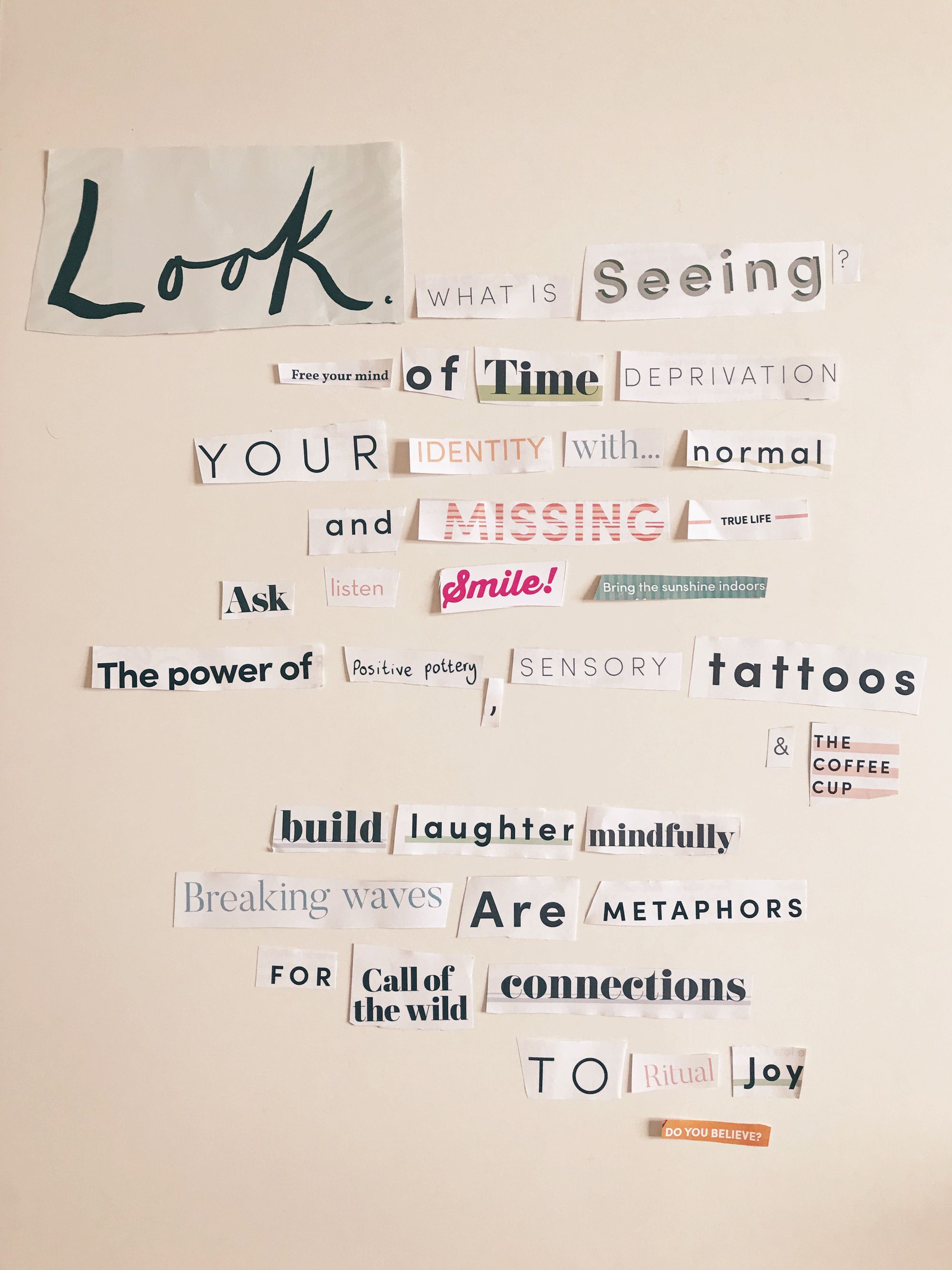 2. Make a vision board
How do you want your future to look? More importantly, how do you want it to feel? A helpful tool to draw your hopes closer to you is to create a vision board. By regularly looking at and reminding yourself of your future vision, your subconscious will do its best to make it happen.
Get yourself a cork board or a big sheet of card and start adding pictures and words cut from your magazine. As well as focusing on the end picture, consider the steps in between, too, and try to represent these on the board. When your vision board is complete, hang it somewhere you'll see it often and make a point of looking at it every time you walk by.
3. Make a gratitude board
This takes the idea of a vision board and gives it a grateful twist. Instead of focusing on your future vision, cut out pictures and words that represent what you're grateful for. Get our full tutorial on creating a gratitude board and learn more about the benefits of gratitude in the October edition of Happiful.
4. Make an origami bookmark
If you love books as much as you love magazines, why not combine these passions and use an old magazine page to make a bookmark? Using the Japanese art of origami you can make a heart-shaped bookmark - what better way to express your love of literature. Take a look at the full tutorial below.
5. Create wall art
This is such a fun and easy way to let your inner artist out when you're done reading. Create a template of a simple shape and use a glue gun to stick on rolled magazine pages. Then cut around the template and fill any gaps with smaller pieces of rolled paper.
Read the full tutorial and download a bear template from Brit.co.
6. Save your favourite articles
As much as we wish everything we read simply stayed in our memory, it doesn't. Often we'll read an insightful article and a couple of days later, when it's gathering dust on the top of a rubbish pile, we've forgotten all about it.
If there's an article you particularly liked, why not save it? Perhaps it was an article that helped you understand yourself better, a hack with some tips you want to try or a piece that explains how you feel that you want others to read.
Get yourself a folder or binder, cut out the articles you like and put them in here. Over time, you'll have a wealth of information at your fingertips ready to read whenever the mood strikes.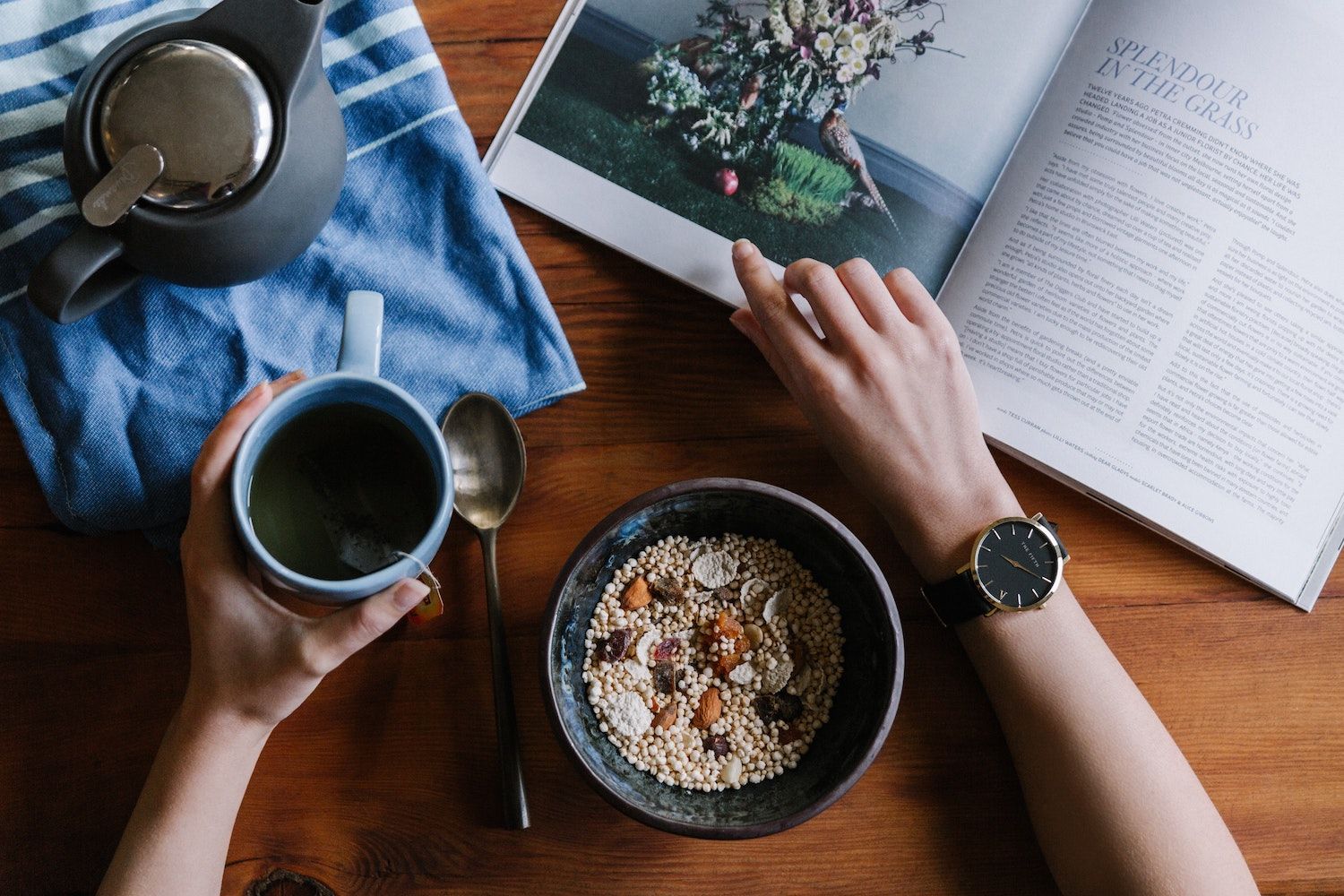 7. Pass it on to a friend
We're big believers in sharing the love, especially when it comes to magazines. If you have a friend you know will get value from the magazine you've read, why not send it on to them? Pop in a card or even some chocolate treats to create a care package and remind them you're thinking of them.
Connection is more important than ever and this is a lovely way to reach out and make someone smile.
8. Donate it
Many hospitals, doctors surgeries, dentists and even libraries accept donated magazines. Simply ask whether or not your local one accepts donations and, if they do, drop yours off. The written word is powerful and someone might get the chance to read an article that they need thanks to you.
---
Finally, if you've exhausted all other options, avoid adding to landfill by recycling your magazine. For more crafty ideas, pick up the October issue of Happiful in our shop now, or subscribe to read for free online.