WELLBEING
7 Ways to Beat Pre-Wedding Anxiety and Look After Your Mental Health
---
Feeling nervous ahead of your special day is just part of the experience, isn't it? Discover seven ways to help look after your wellbeing and overcome pre-wedding anxiety in the run-up to your big day
It's easy to get caught up in the excitement. You're planning the happiest day of your lives! Then it sinks in. You're planning what's meant to be the happiest day of your lives. Already? But...what if it doesn't live up to your expectations? What if the catering goes wrong? What if Uncle Jim has a few too many before the toasts and starts sharing that one story from your childhood? What if no-one turns up? Oh heck. What if everyone turns up, and you have to tell somebody they aren't even on the guest list, much less the seating plan?
What if. What if. What if.
Before you know it, you're in a spiral of anxiety, wedding nerves are getting the better of you, and the stress is starting to mount up. I should know. 18 months into our engagement, it's just a few short months until our big day (where did all that time go!) and I get to tie the knot with the love of my life, and if I'm honest? The sleepless nights have begun stacking up.
As a naturally anxious person, I was expecting wedding anxiety to crop up at some point. I wasn't expecting it to be quite this prevalent, with so many months still to go. My partner is usually on point when it comes to bringing me back to being a little calmer and more level-headed when my anxiety takes over.
Funny thing: for a guy who can present to hundreds on stage and has had no problems at all standing up and giving his fair share of best man speeches, it turns out when it comes to planning his own wedding? Nothing is more terrifying than being presented with a list of fabric swatches and an exhausted bride, demanding he weighs in on which shade of green he prefers – sage, pear or fern (spoiler alert: they all look the same, but never say that to a stressed bride – or groom – to be).  
For me, wedding nerves didn't hit straight away. Our joint friends and family were fairly surprised as we began planning our big day as, well, a big day and not an elopement or tiny, intimate affair. It took several months for it to really start sinking in what that would mean: people staring at us all day, photographs, being the centre of attention, the hundred tiny details that could all go wrong…why didn't we just elope while we had the chance?
It got me thinking: I can't be alone in this. But why do so many of us feel nervous ahead of tying the knot? Are we meant to be feeling this way, or is it a sign that something is wrong?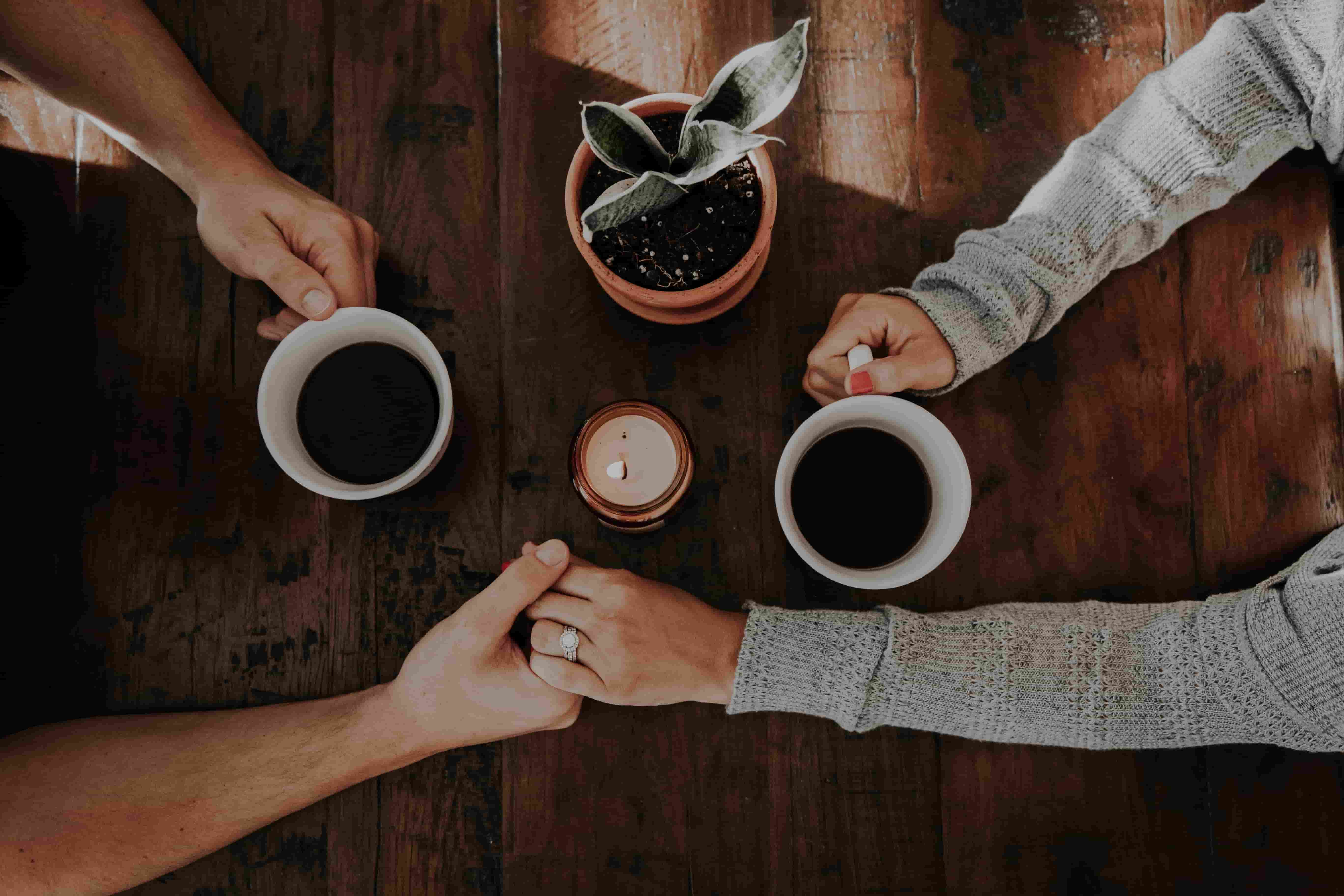 Why do we feel pre-wedding nerves?
The average UK wedding is costing us somewhere between £18,000 (Bridebook) and an eye-watering £32,000 (hitched). Writing this, I realise that's somewhere between the cost of a brand new Mazda MX-5, and a hefty deposit for a new house. (I am questioning some of our life choices right now...)
With the average newlyweds-to-be coming in at age 31 for brides and 33 for grooms, many of us are already feeling the pressure and mounting stress across other areas of our work and home lives. Even without the added pressure of finding the perfect centrepiece, squeezing into The Dress, and navigating the politics of who can sit with who, according to the Mental Health Foundation, a whopping 74% of us have felt so stressed we feel overwhelmed or unable to cope during the past year. It's no wonder our nerves can start getting the better of us, no matter how excited we may be.
According to experts, pre-wedding jitters are a perfectly normal part of the process. It's completely natural to feel anxious as you approach a big life milestone. Admitting how you are feeling, and looking for ways to handle these feelings doesn't mean you are getting cold feet. Identifying the cause of your feelings can, however, be a great help.
Most of us feel anxious to some degree before our wedding. With the amount of time, effort, planning and preparation that often goes into things, it can feel like that one day has become the centre of your focus for weeks or months. Taking that next big step in your relationship can be daunting.
No matter why you are feeling nervous, it's important to remember that with a little planning and help from the experts, you can make the run-up to your wedding that much more manageable. We share seven tips from the experts to help you decrease your nerves and get ready for your big day.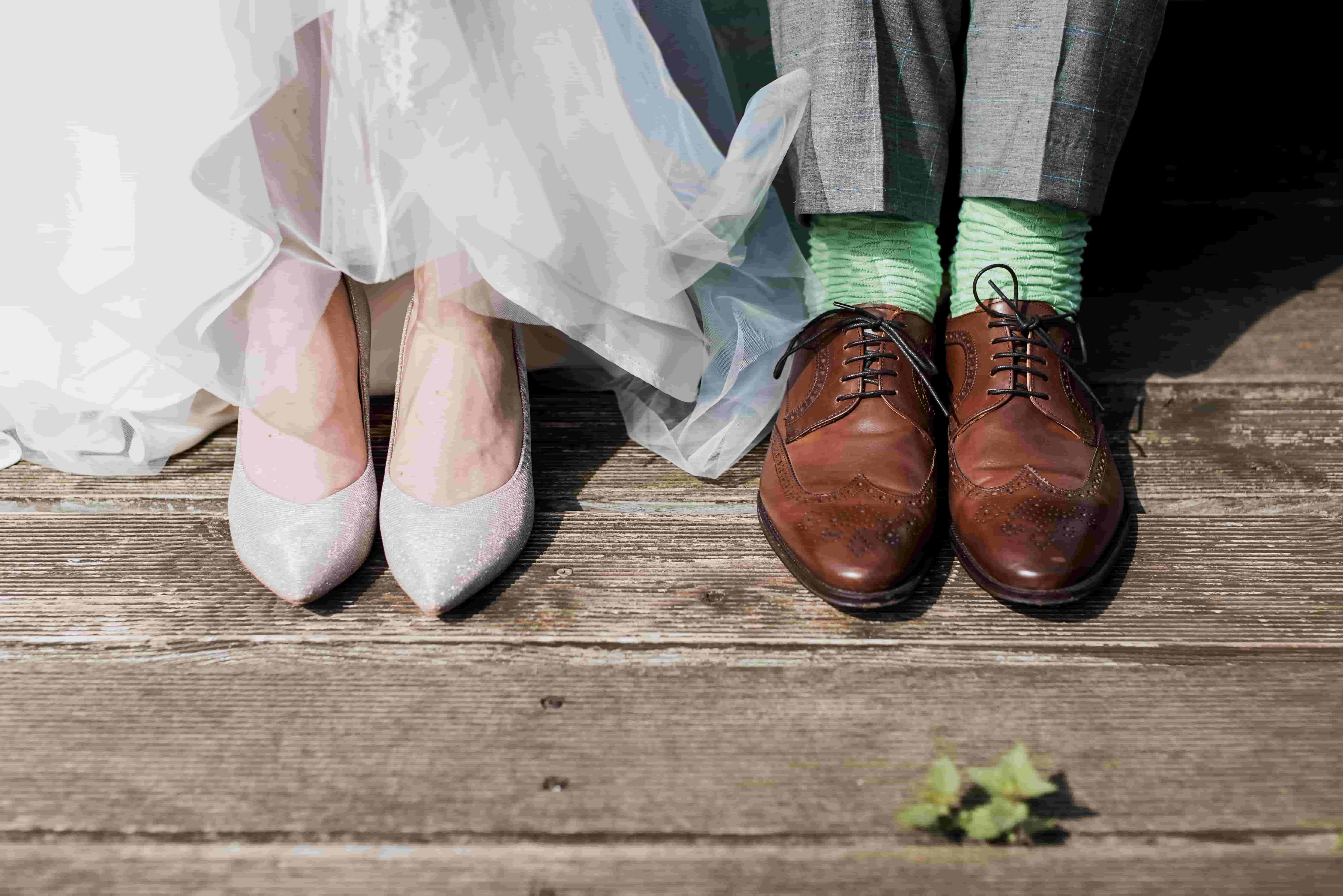 7 ways to manage pre-wedding anxiety
1. Create a sustainable, stress-busting, self-care routine
We're not talking about making a beauty routine to have the 'perfect, glowing skin' on the day, nor a regime to help you 'slim down'. Self-care is all about small techniques and lifestyle changes you can make to help maintain or improve your overall sense of wellbeing.
It can be easy to put ourselves to the bottom of our to-do list, especially when it feels like we have a million and one things to plan, organise, sort, and prepare for the wedding. Looking after yourself is essential. It's ok to feel like you need a break, or to take time out from your daily tasks and big wedding priorities to just sit back, have a moment to yourself, and focus on how you are doing.
Self-care is all about identifying your own needs. Recognising that you are feeling anxious, nervous, or worried about something to do with your wedding planning is a great first step. By focusing on what, exactly, may be causing these feelings, you can create a plan to help you acknowledge how you are feeling, manage these feelings, and discover the best way to cope with or get past them. Often the fear of the unknown can be greater than the experience we are fearing itself.
Chances are, unless you have a wedding planner of some kind, you're juggling a lot of different priorities and opinions about your wedding. It's worth keeping in mind though what really matters to you. This is a day all about you and your partner. It's the next step in your journey together. Getting caught up in the excitement or getting weighed down by the pressure can feel overwhelming, but it's important to still make time for yourself, as well as for you both as a couple to relax and enjoy each other's company.
For us, some successful ways to into our regular routine included:

Starting (or ending) the day with a simple self-care routine - I'm a complete night owl. For me, reserving just 15-30 minutes at the end of each day to sit back, ditch the wedding spreadsheets and endless Pinterest scrolling, and do something non-wedding-related before bed is the best way to relax. Curling up with a good book and a cuppa feels like the best way to relax and unwind. For my other half, mornings are the best time for self-care, before the cycle of emails, calls, and messages all start piling up. Find what works best for you.
Planning as a form of self-care - chances are, you've got (nearly) everything planned down to the last detail for your wedding, but have you scheduled in time for self-care? Regularly setting aside an evening or weekend that is wedding-free can be a good way to relax, take care of other small tasks that may be piling up, and spend quality time alone or as a couple.
Use creative self-care to preserve engagement memories - creative writing for self-care can be surprisingly effective. Writer Fiona Thomas recommends creating a happy memory bank to help remember the details of positive experiences. Making lists of the small achievements and memorable moments as you go can also be an effective way to capture and look back on some of the great experiences the overall stress and worry of planning may make you forget.
Discover how to make the most of every moment and decrease your stress whilst planning your big day with how to have a more mindful engagement.
2. Boost your confidence and reduce anxiety with hypnotherapy
If you're feeling anxious about your big day, hypnotherapy can help you to not only feel more relaxed, but can also boost your confidence levels, setting you up to feel more prepared for the events ahead. Clinical Hypnotherapist and Psychotherapist from Hypnotherapy Directory, Katie Mahey, shares her top tips to help you handle pre-wedding anxiety.
"Some brides and grooms begin to dread their big day, due to the fear of 'what might go wrong', 'messing up the vows', 'being the centre of attention', as well as the initial pressure of making sure everything is well organised. Whilst it's really normal to have some nerves about the biggest day of your life; feeling overly anxious can also be a hindrance to enjoying your special day.
"Hypnotherapy is amazing at reducing unwanted anxiety, building your confidence, and preparing you to enjoy your day to its fullest. As hypnotherapy is a super quick working therapy, it doesn't matter if you only have a few weeks to go until the big day.
"Some clients only need one or two sessions to get them feeling how they want to feel, so don't worry if your wedding is just around the corner. Personalised recordings can also be made and sent to you, and I am helping brides and grooms get prepared from all around the country, via the fantastically helpful Skype."
Discover Katie's three tips to help you handle your pre-wedding nerves.
3. Feel grounded and present with mindfulness and meditation
Mindfulness and meditation aren't just buzzwords – each can have a significant impact on your wellbeing. Meditation can not only help you feel more present and grounded in the moment, but studies have shown that just a few minutes of meditation each day can help decrease insomnia by up to 60%.
Regular meditation can also help increase your concentration and self-awareness, whilst reducing symptoms and feelings of stress. By practising mindfulness and meditation ahead of your big day, you can start to feel more calm, centred, and in control.
If you aren't quite sure how to start incorporating mindfulness and meditation into your daily routine, there are some great stress-reducing apps that can help you get started. Apps to help promote sleep such as Calm can also be a great way to help de-stress and calm your nerves, whilst boosting your sense of self-esteem.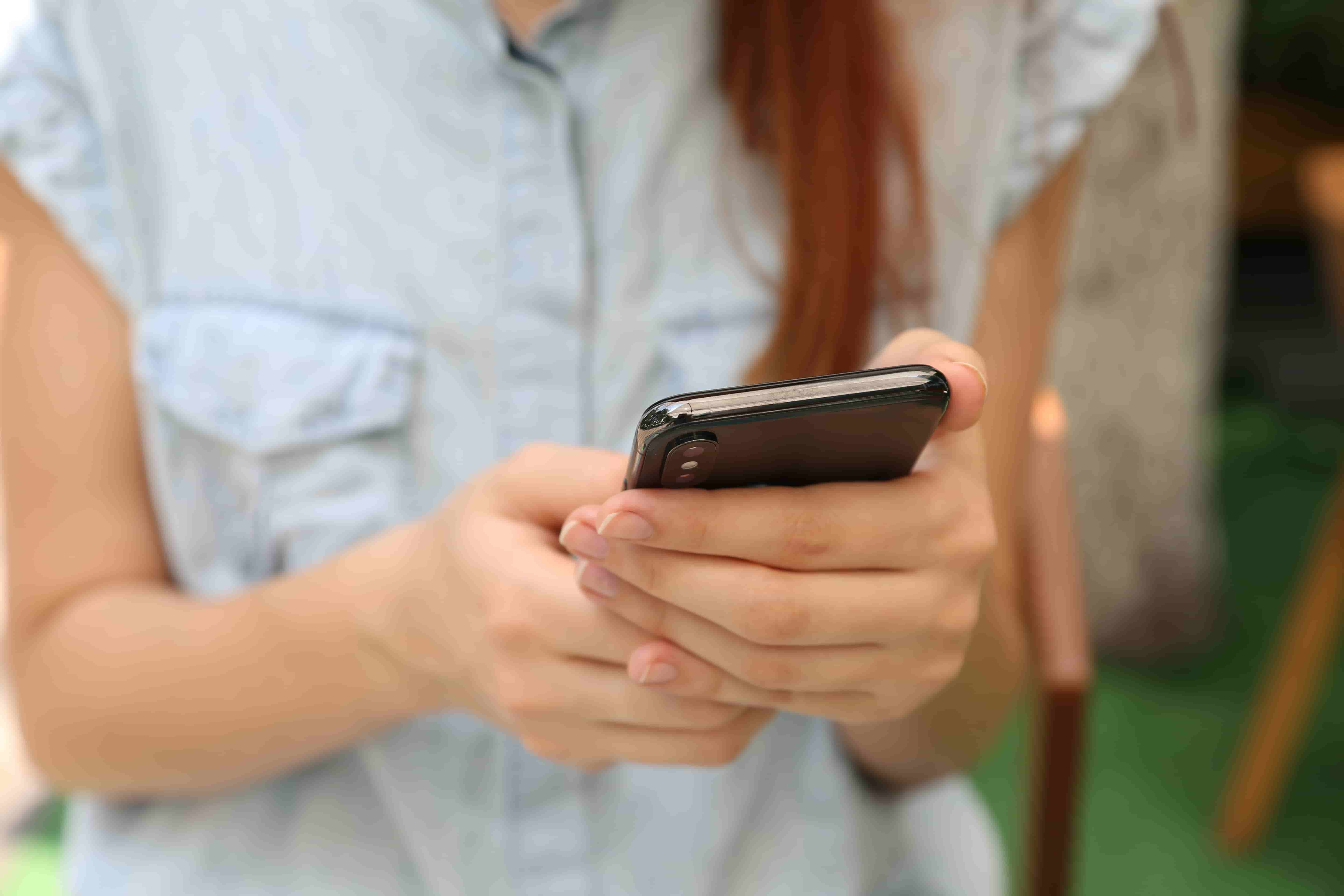 Check out Counsellor Fiona's tips on how to find mindful moments every day.
4. Acknowledge, accept and reframe how you will feel
How often in the past have you encountered a situation where your dread leading up to the event was worse than the event itself? In many ways, your growing anxiety around your big day can be viewed in a similar way.
Instead of trying to deny or downplay how you are feeling, Life Coach Directory member and professional coach, Julia Rogers, explains how reframing situations, identifying triggers, and speaking with a coach can help you feel more prepared for your big day.
"Weddings can and do cause anxiety. Unless you are a celebrity, it's not every day that you are in the spotlight. With all that attention and focus on you, and the event, it's completely understandable to feel anxious, even if you have never experienced anxiety before.
"Working with a coach can help you manage any wedding-related anxiety. A coach can help you by:

Providing a safe, non-judgmental space - where you can talk about your fears and concerns for either your wedding day or the events leading up to it. Weddings can be very emotionally charged, so it can be helpful to talk to someone who is objective.
Enabling you to identify your triggers - identifying what happens when you are feeling anxious so that you know what is happening can be a great help. Once you become more aware, it becomes easier to put strategies in place to help you manage it.
Noticing tension - you might be feeling stuck in the middle of family and/or friends' tensions, or having expectations put on you. Working with a coach can help you decide how to respond to this.
Reframing situations - this way, you will be able to see them from a different, more supportive perspective.  
"One bride that I recently worked with identified that she was feeling anxious about her hen weekend, as many of the guests only knew her, and she was feeling a huge amount of pressure around this. She decided that another way to see this weekend was as a networking event so that her friends had a chance to meet before the wedding.
"It is very normal for both brides and grooms to feel anxious about their upcoming wedding.  Finding the right coach for you can help you manage that anxiety so that you are in the best possible place to feel calm, prepared and confident to really enjoy your big day."
Working with a coach can help you to speak with an impartial third party, giving you an outside perspective that loved ones, friends and family may be unable to provide. This can not only help you to approach your worries and concerns from new angles, but can help avoid causing new worries about upsetting those around you if you need to discuss situations or events involving them.
5. Fuel yourself to feel better
When it comes to weddings, talking about food can be one of the best – and worst – parts of the experience. While cake tasting and finding just the right caterer can be fun, it's inevitable that at some point or another, a well-meaning friend or relative is going to mention the D word.
Let's be honest; the industry's obsession with wedding dieting just isn't healthy. With worries around finances, friends and family, organising the perfect day, turning up on time, all those tiny details you're desperate not to overlook – you've got enough to worry about.
That being said… What we eat can have a huge impact on how we are feeling. Tweaking what we are eating can help boost our energy, improve our overall sense of wellbeing, help us get a better night's sleep, and so, so much more. But how do we know where to start to get the most out of these mood-boosting foods?
Nutritionist Resource member and nutritional therapist, Rebekah Esdale, shares her top tips on how nutrition can help you to feel less anxious in the run-up to your big day.
"Preparing for your wedding can be a very stressful experience. Your body is unable to tell the difference between the stress of coordinating the perfect wedding and being chased by a tiger. Both experiences can evoke the same stress response. Stress creates greater physiological demands so it is important to make the right nutrition and lifestyle choices whilst planning your wedding.
"When we are busy and stressed, there is a tendency to grab snacks high in sugar for energy or a glass of wine to relax. Unfortunately, these choices will further increase stress on the body. Ensuring you are fuelling your body right will support you through this busy time and ensure you are glowing on the big day.  
"I would recommend always having breakfast, lunch and dinner, this not the time to be skipping meals. Always have healthy snacks available to prevent grabbing that chocolate bar i.e. crudites with hummus, oatcakes with cottage cheese and tomato, apple and nut butter.
"Stress breaks down protein in the body so it is important to include healthy protein at each meal such as eggs, fish, lean meat, tofu, quinoa, beans, lentils, nuts and seeds. Adding protein will help to balance blood sugar which will help to maintain energy throughout the day.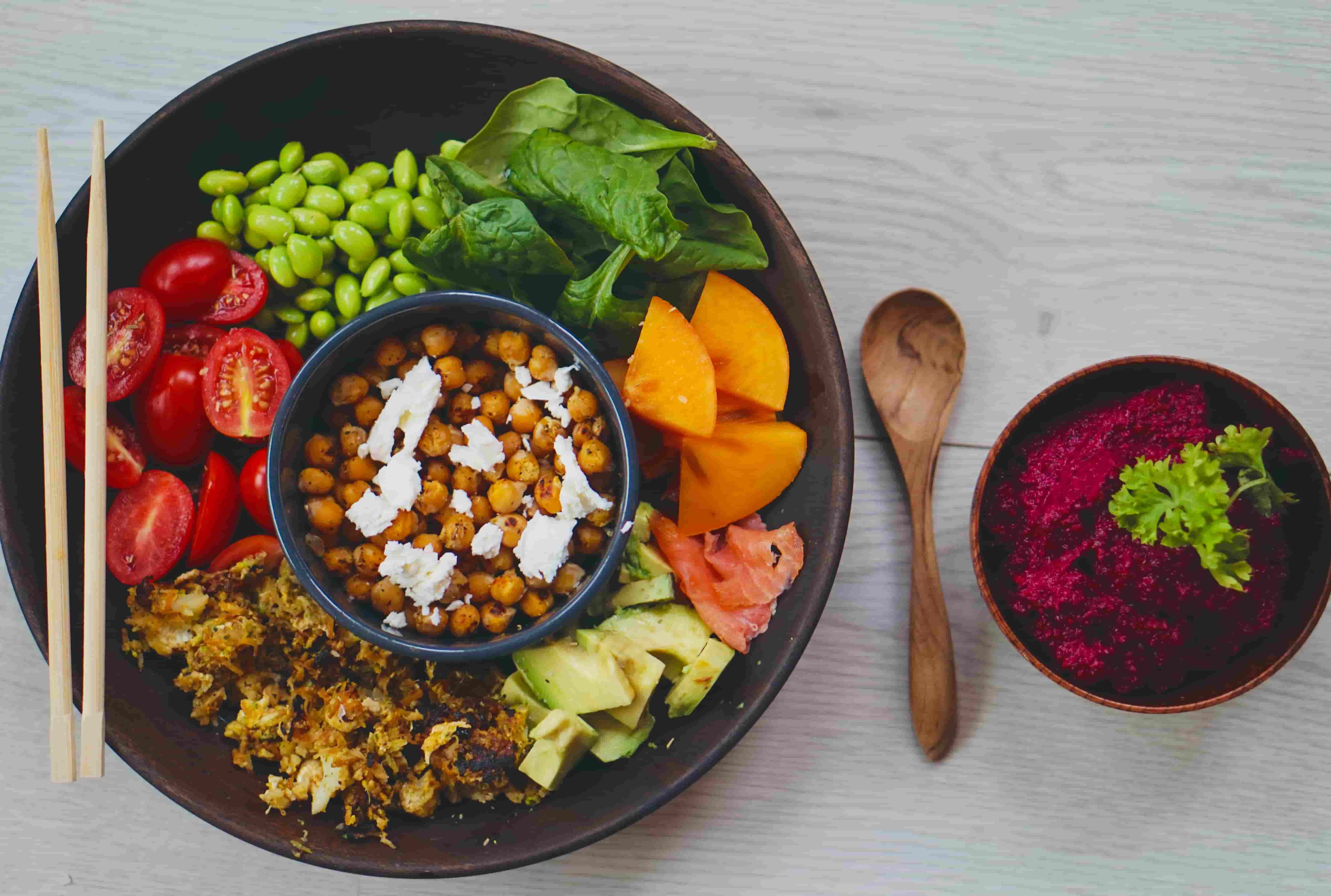 "Antioxidants, B vitamins and Omega-3 fats are important nutrients are particularly important for people under stress. Make sure you are including a rainbow of fruits and vegetables to increase your intake of antioxidants each day. B vitamins will help boost your energy and mood so include whole grains, chicken, fish, nuts and seeds and dark green leafy vegetables such as broccoli, spinach, kale.  
"Omega 3 fats can help reduce anxiety which can be common amongst bride and grooms to be. You can up these essential fats by adding oily fish (sardines, mackerel, anchovies, sardines and herring), eggs, nuts (walnuts) and seeds (flax, chia).
"Replace caffeine especially after 2pm with relaxing herbal tea such as chamomile, valerian and liquorice, this will promote relaxation and healthy sleep. If you're looking for a tasty alternative, I recommend trying a stress-busting smoothie.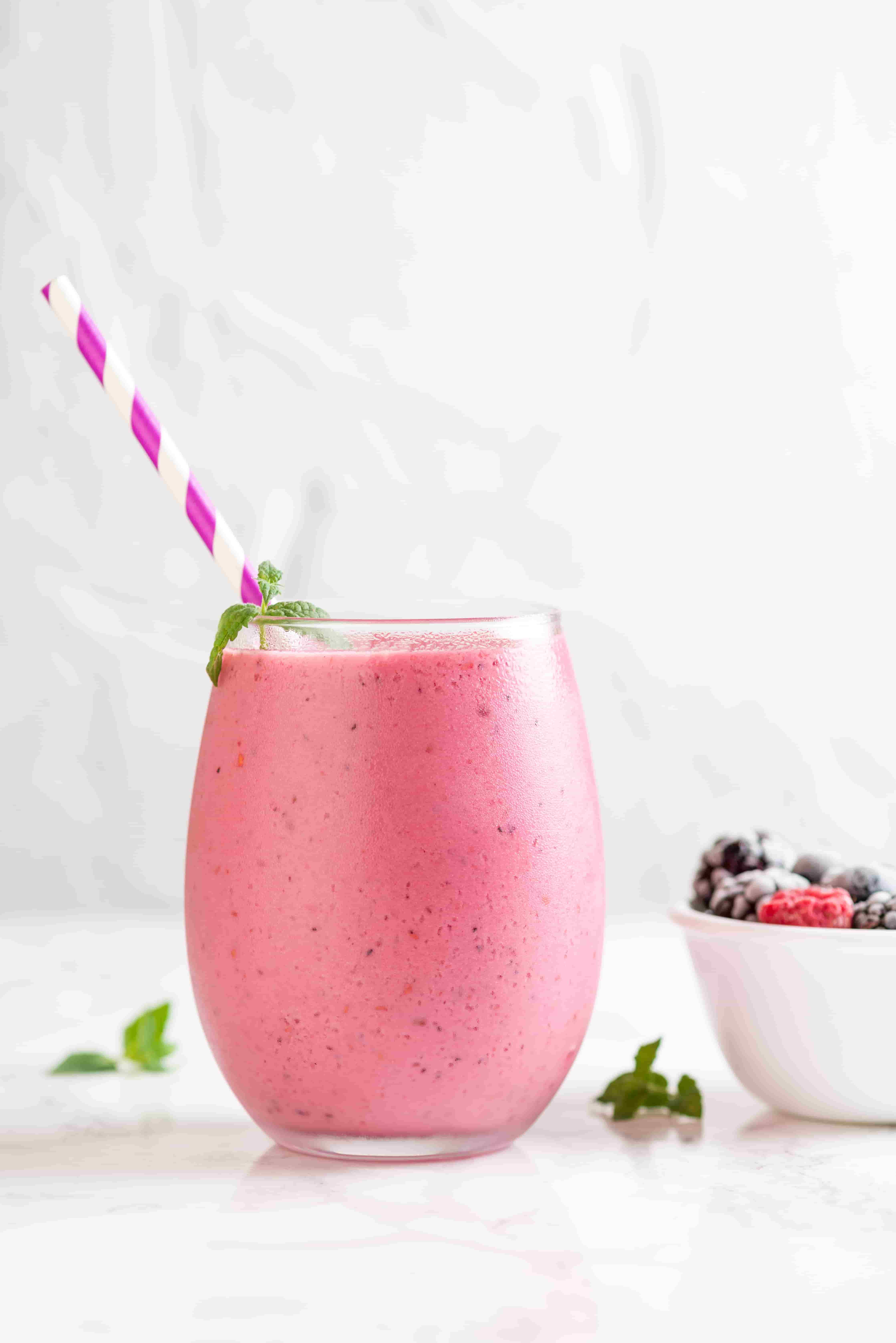 Stress-busting smoothie
Serves 2
1 cup frozen blueberries
1 cup spinach
1 small banana
½ avocado
150-200ml almond milk (depending on preferred consistency)
Method:
Combine all ingredients in a blender. Blend until smooth and creamy. Enjoy!"
6. Protect (and heal) your energy
Getting married is a major life event. With so many responsibilities and expectations, it's no wonder it can feel like we are getting pulled in every direction. Reiki Master and Energy Healer, Julia Trickett, explains natural ways you can gain relief from stress in the run-up to your wedding.
"Planning a wedding can be extremely stressful. It is, after all, a major life event and you and your spouse-to-be will have dreams and expectations of your big day. Everyone will seem to have an opinion and offer, often unsolicited advice. The chances are your plans will adapt, unless you have strong, inflexible boundaries and a very thick skin.
"Your body has its well-documented fight or flight response. Hardly great for dealing with the wedding day seating plan negotiations. The author Eckhart Tolle says you have three options: to remove yourself from the situation, change it, or accept it totally. It may not be worth arguing and deeply hurting your Mum over her huge, ostentatious wedding hat, but rather asking the wedding photographer to state a no hats policy.
"The surrounding energy field of the body, known as the aura, reflects how we feel. If we are happy our aura expands, if we are sad our aura contracts. If we dislike a person it can draw away from that individual. Some believe our thoughts and emotions impact our aura before our actual body.
"So how can you reduce stress? Pretending to blow up a balloon is one method.  It helps to empty your lungs as breathing tends to get shallower when you are anxious.
"Another is Reiki, a Japanese form of energy healing that is increasingly popular. You remain fully clothed and can choose to lie or sit down. The therapist works above or places their hands on your body in key healing areas. Common feedback is feeling more relaxed and soothed after an appointment, perfect for wedding stress.
"Over 2000 years ago, the ancient Greek philosopher Heraclitus said life is flux; changes occur. It is how you manage these changes and your stress."
7. Consider speaking with a counsellor
While the stigma around mental health and wellbeing is starting to lift, some of us can still feel reluctant when it comes to speaking with a counsellor. Making that first step towards reaching out can feel overwhelming: what if we're overreacting? Do we really need to speak with a therapist? What will other people say if they find out?
Admitting we may need a little extra help and support is a huge, positive step in and of itself. Speaking with a therapist offers a judgement-free, safe space to explore the things that are worrying you, without fear of upsetting loved ones who may be too close to the situation to offer an impartial sounding board.
Happiful's own Kat shares five simple questions you should ask yourself when searching for a counsellor. Making sure you know what you are comfortable with is key. There isn't a 'right' or 'wrong' answer – no one expects you to open up and spill everything that is making you feel anxious during your first session.
Equally, there's no need to feel worried that knowing what is causing you to feel this way before speaking with a professional means you should somehow be able to cope by yourself. Each therapist, and each of our experiences in therapy can vary greatly. Just seeking support is the first step towards making changes that can really make a difference.
If you're unsure who you would feel most comfortable speaking with, this great article talks through the different benefits of speaking with a counsellor and a coach, helping you figure out which may be most helpful for you to speak with. Thinking of trying therapy to help deal with your anxiety? Counselling Directory member and counsellor Graeme talks through the signs to look out for that you've found a great counsellor.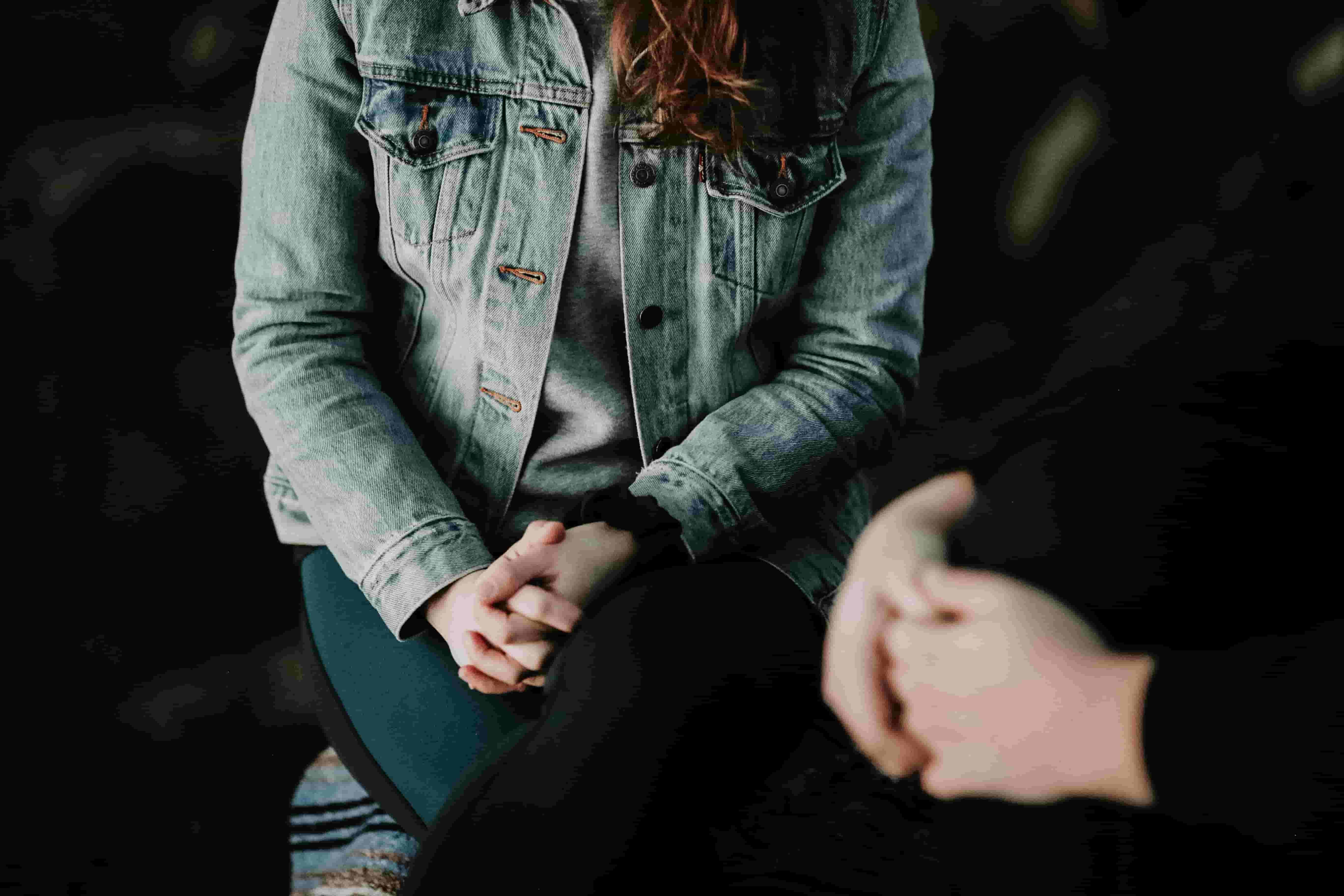 ---
No matter what method you decide to try, remind yourself: these feelings will pass. If your first attempt to overcome your pre-wedding worries doesn't work, don't give up! Not every method will work for every person. It's about finding what works best for you.
Admitting that you are feeling anxious or worried isn't a sign that you're somehow failing, or that something is going to go wrong on your big day. We all feel this way at some point during the process. If you're concerned your worries may impact your ability to function in the run-up to your wedding, or may stop you from enjoying your special day itself, it could be time to get a little extra help and support.
Discover more about the different options available and how each professional can help. Visit Nutritionist Resource to discover more about how a nutritionist can help you feel less stressed. Find out more about relaxing, anxiety-busting complementary therapies at Therapy Directory.
Learn more about the power of hypnotherapy and how you can boost your confidence and sense of self-worth ahead of your big day through Hypnotherapy Directory. Discover how working with a coach can help boost your confidence, find new ways to manage stress, and help increase your energy levels through Life Coach Directory. Or find a professional, qualified counsellor by using the search bar below or visiting Counselling Directory.