WELLBEING
5 Ways to Improve Your Workplace Wellbeing Right Now
---
We explore some simple actions you can take right now to feel happier and healthier at work
It's estimated that we spend around a third of our lives at work, so it's no wonder it has such a powerful effect on our wellbeing. If we're feeling stressed at work, it can have a ripple effect, bleeding into our relationships and affecting mental health.
Over time, stress at work can lead to burn-out, a condition that is now recognised by the World Health Organisation. They describe burn-out as "chronic workplace stress that has not been successfully managed" and characterises the condition with four factors:

feelings of energy depletion or exhaustion
increased mental distance from one's job
feelings of negativism or cynicism related to one's job
reduced professional efficacy
Improving your wellbeing involves a number of changes and can take time. There's no quick fix to feel better at work and often a lot of communication and cooperation from the people you work with is needed.
With that being said, there are actions you can implement right now to start the process of creating a happier work environment for yourself and those around you. Here are our tips to get you started.
---
1. Have more human conversations

Sometimes at work we can lose sight of each other's humanity. Perhaps we see ourselves as nothing more than a productivity robot, working towards and meeting targets. We tell ourselves to leave personal problems at the door and focus on our work.
By recognising that we're all human, that we all have bad days and that we're all fallible, we can start to have more human conversations. We can tell the truth when we're asked how we are. We can ask our manager for a walk and talk when we're struggling. We become more honest and more communicative about how we're really doing.
Doing this helps us connect and gives us room to breathe. Try being more honest and open at work and encourage others to do the same. See what changes.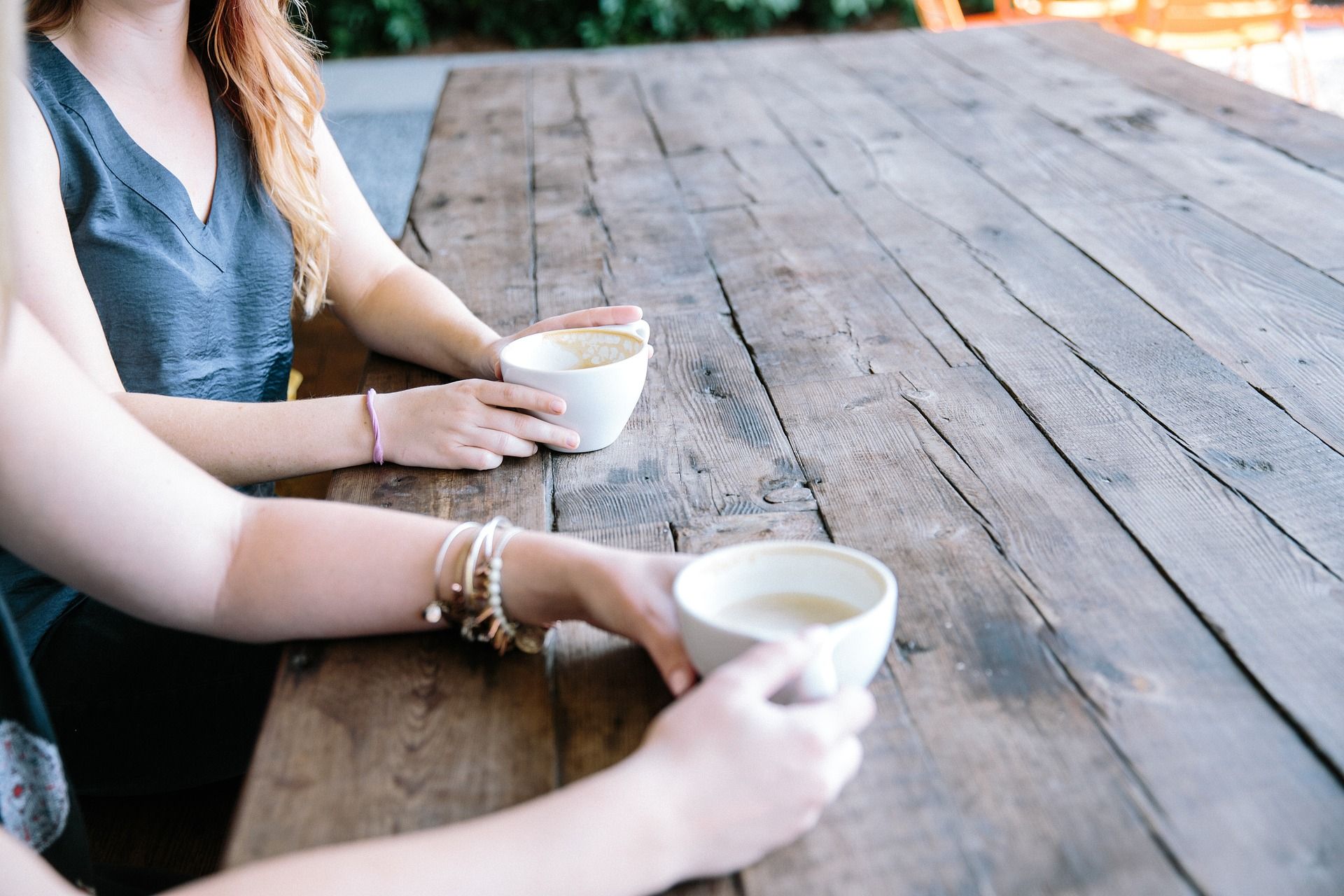 2. Step outside for a walking break
Whether you work in an office, a busy cafe or a building site - being able to step away from your environment from time to time is essential. If you're indoors, getting some fresh air and some distance from your work can give your body and mind a much needed break.
Try going for a walk or sitting somewhere in nature. Become mindful of your breathing and focus on your senses. Let worries and stresses fall away, even if just for a few minutes, and enjoy a moment of calm.
If you think it would work well for your team, ask about instigating walking meetings. Rather than sitting in a stuffy boardroom, you can head outside and walk side by side. You may find being in a different environment and moving your body opens up a more creative way of thinking.
3. Set expectations
Work can become especially stressful when we are given unrealistic targets to achieve, or a workload we simply can't manage. Perhaps for you the stress comes from the culture in your workplace, where working overtime and answering emails outside of office hours is commonplace.
Whatever it is, it can help to set expectations with your manager and your team. Look at your workload, what's being asked of you and set expectations for what you'll realistically be able to achieve. Understand what the priorities are for the business and discuss what you would need in order to achieve what's being asked of you (more resources for example, or to drop/delegate another project).
In terms of workplace culture, set your own boundaries that support your mental health. This could be leaving the office on time, or deleting your work emails from your phone. Communicate your boundaries with your team and your managers. Explain why you're setting them (to benefit your mental health for example) and encourage others to do the same.
Saying no can be an important part of setting expectations. If this is an area you struggle with, take a look at these 13 ways to say no in the workplace.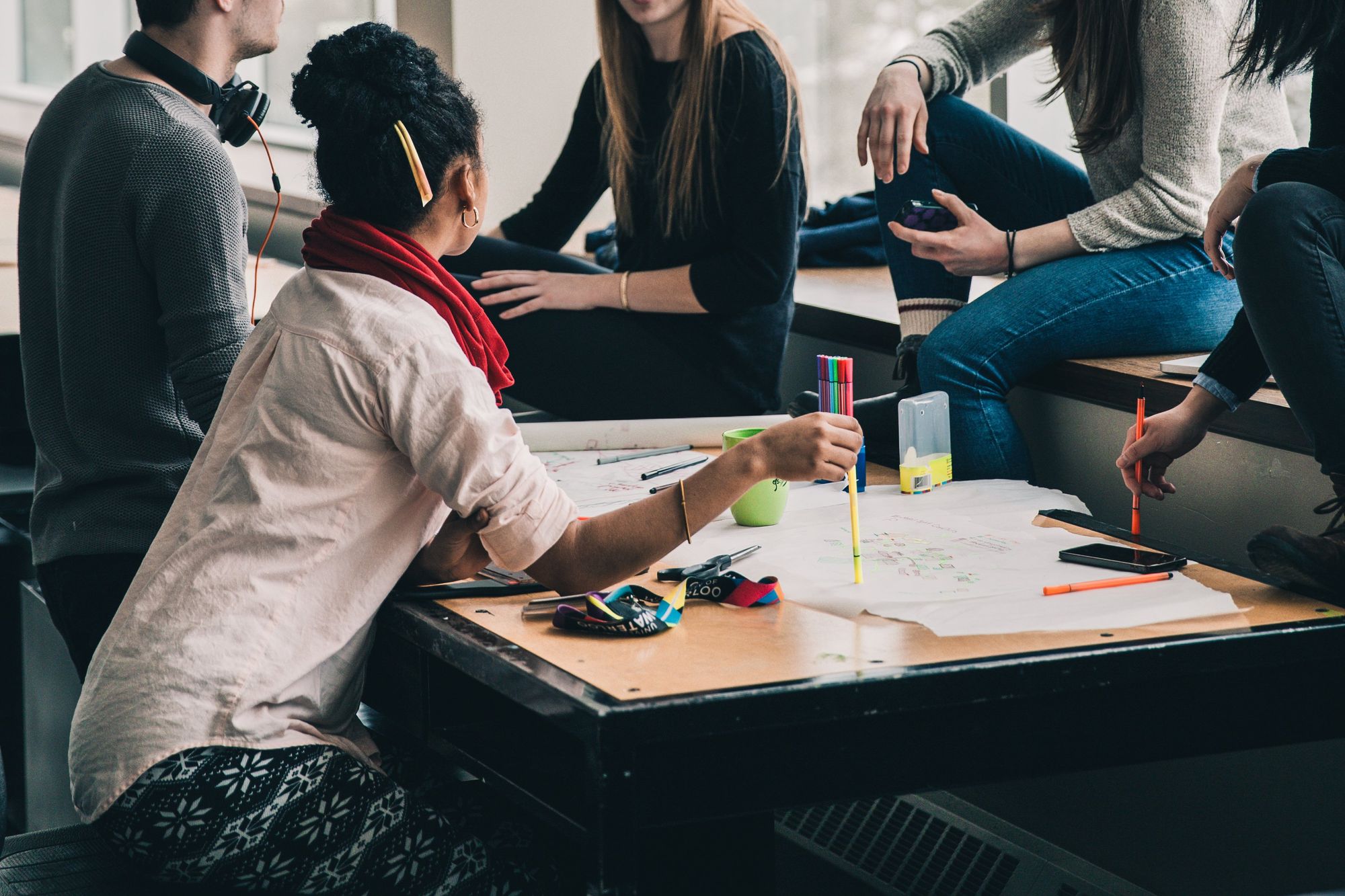 4. Share stress-busting tips
We all have our own ways of managing stress, but it's always helpful to hear others' ideas and try new things. Getting a group of colleagues together to share stress-busting tips can be eye-opening. Perhaps someone in a different team has a fantastic trick for prioritising tasks, or maybe a manager can share their go-to tip for switching off after work.
As well as sharing tips to manage stress, try discussing productivity and time management tips too. Feeling overwhelmed is a common trigger for stress at work, so coming together and tackling this collaboratively can make a big difference.
5. Write tomorrow's to-do list, today
If you find it difficult to switch off after leaving work, try writing your to-do list for the following day before you leave. This can help you feel more organised and calm as you head home, and should help you slip more easily into relaxation mode.
If you have an idea or something you suddenly remember you need to do while at home, simply email yourself a reminder. Then you can let it go, knowing it'll be in your inbox to remind you tomorrow. This tip works especially well on Fridays (if you don't work weekends). It means you can enjoy your time off without thinking about what you need to do on Monday, because you already have your to-do list sorted.
---
Workplace wellbeing can often be presented under the guise of employee benefits (such as free fruit and Pilates classes) and while benefits like this certainly have their place, they rarely deal with the root of the problem. Addressing workplace wellbeing often involves a culture change, better communication and healthy boundaries.
We hope the tips shared here can help you make a start with this so you can feel calmer and more in control at work. Because life's too short to be stressed for a third of your lifetime.
---
If workplace stress is affecting your mental health, you may find it helpful to speak to a professional. Learn more and find a counsellor near you at Counselling Directory.