Long waiting times and competition for appointments can amp up the stress before you reach the surgery. Here, we're exploring tips for staying calm, and getting the most out of your appointment
Getting a GP appointment can be a challenge in itself at the moment due to demand, so it's becoming more essential than ever to make the most of it, and ensure that you leave the consultation with your needs met. Given that appointments may already be anxiety-provoking due to their possibly sensitive nature, this desire to maximise every moment can add another layer of pressure. With this in mind, here are five tips that can help you get the most out of a consultation, while taking care of your wellbeing at the same time.
1. Be prepared
Make a list of what's troubling you ahead of time. Not only will this be a helpful aide-memoire if you become overwhelmed during the appointment, but the act of writing may clarify what you want to share with the doctor. If your symptoms have been present for a while, make a log of what you experience, when, and for how long, as well as any triggers or emerging patterns that you notice.
It's only natural to want to know more about your situation in the run-up to your appointment, but take care to use reputable and compassionate sources. If you have to wait a long time to get an appointment, try gentle distractions or self-soothing to calm any health anxiety that arises. As counsellor Georgina Sturmer advises, "If you're catastrophising about the outcome of your visit, try to notice when this happens, and see if you can 'catch the catastrophe'."
2. Ground and validate
It's understandable to be anxious about GP appointments for a whole host of reasons. Perhaps you haven't been able to book in with your usual doctor, have had a long wait for an appointment, or need to discuss something personal that you've never talked about before.
Georgina explains that our anxiety is often tied up in old fears and memories that are triggered, and advises focusing on staying present. Validate yourself using statements such as: 'It's understandable to be anxious about seeing someone new.' And, 'My health is important, so it's valid to feel concerned about getting my needs met.'
Sitting in a waiting room or being poised by the phone can be especially unsettling, so it may be useful to use relaxation techniques. Some options include solving puzzles, breathing exercises such as 'five finger breathing', or a mindfulness practice (such as noticing all the colours in the room). It's helpful to practise ahead of time so you are comfortable doing these techniques on the day.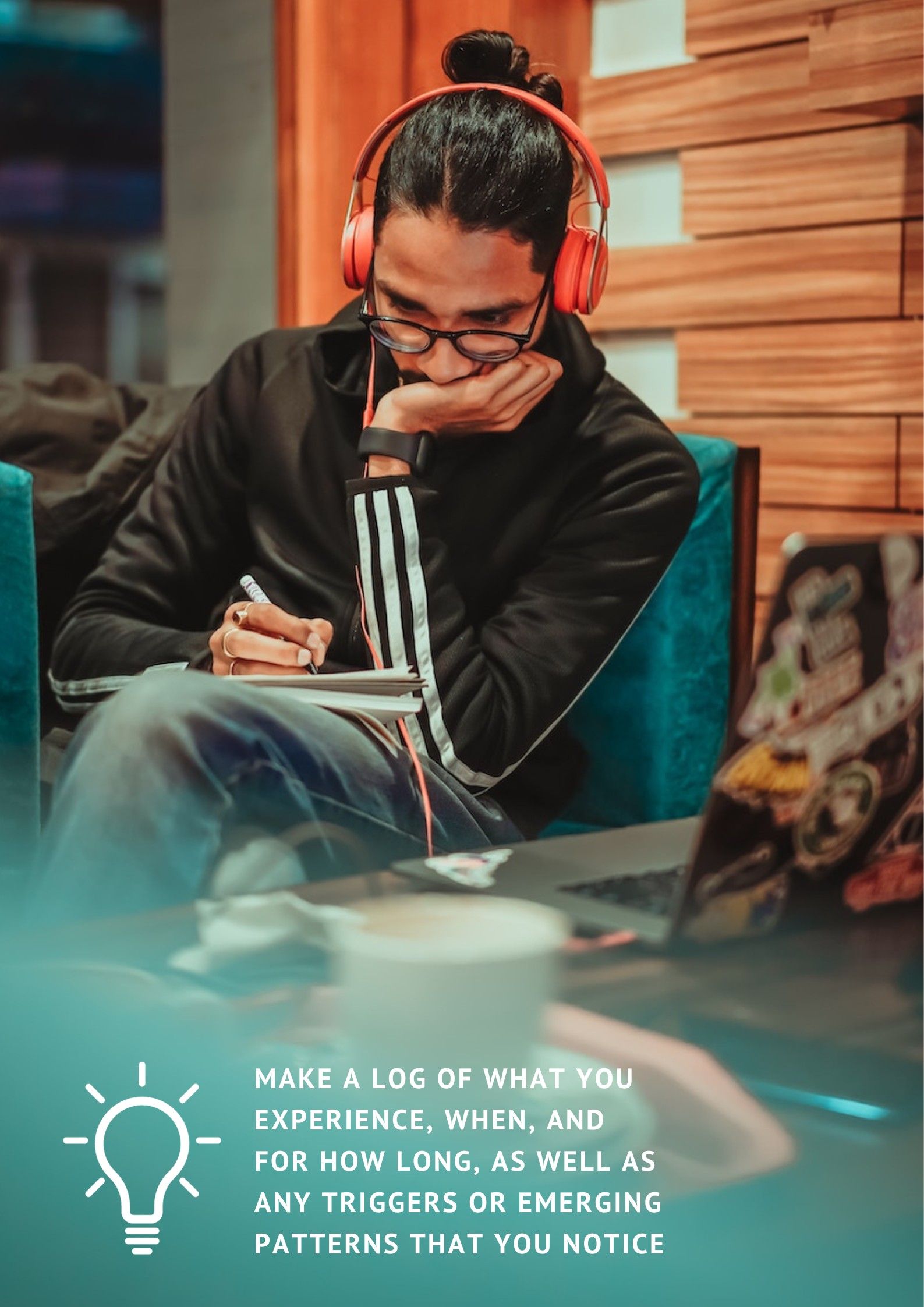 3. Remember, the GP has seen it all before
Stay mindful that a doctor is not there to be judgmental, but to guide you towards better health in an impartial manner. If you're feeling embarrassed, try to speak openly by remembering that doctors are highly trained, and will have seen patients with similar difficulties before. Georgina recommends telling the doctor if you're feeling anxious so they can help you to feel more comfortable.
4. Take your time, your needs matter!
With the ever-growing awareness of how busy doctors are, it can be easy to feel like you have to rush through the consultation. Not only does this make appointments feel unduly stressful, but it can lead to skipping over important aspects of your experience, or not fully absorbing what the doctor is telling you. This may be especially true during remote consultations, where body language is not present or less visible.
Regardless of the time, it's essential to remember that your needs matter. GPs require a full picture of your situation, and they want to make sure each patient leaves with their concerns addressed and questions answered. If you feel under pressure, become flustered or forgetful, use phrases like 'Can I have a moment please?' Or, 'I just need a second to check my notes.'
Remember, you deserve to take up space! If you are feeling undeserving then Georgina suggests asking yourself, 'What would you tell a friend if they were feeling anxious about seeing a doctor because they didn't feel worthy?'
5. Leave with a plan
Make notes during the consultation so that you can review key information later. If the GP is making a referral, find out when and how you will be contacted, and set a reminder to follow up if needed. Similarly, if you have been prescribed medication or given a treatment plan, ask how long it will be before you feel the impact, and what to do if it isn't working.
Don't be afraid to go back and ask for more help if you are still struggling. Above all, remember that your health is the most important thing you have, and it deserves to be looked after.