SCRAPBOOKING
5 scrapbooking ideas to inspire you on your creative journey
---
From our pages to yours, we explore five ways to scrapbook
We humans have been keeping track of the past since time began. In the 1400s, people began annotating Bibles with family trees, and important dates, closing the pages on a lock of hair, or tucking marriage records, death certificates, and other documents in between the pages. Later on, some Bibles came printed with extra pages designed for this kind of record-keeping, and in the late-1800s, it wasn't uncommon to find space for storing family photos, and newspaper clippings. Today, we might consider these early forms of collecting personal memorabilia as a type of what we now call 'scrapbooking'.
It was also in the 1800s, when printed books became more accessible, that the commercial idea of 'scrapbooking' really took off, and you were able to purchase bound books designed specifically for the purpose of recreational record keeping. Today, you can walk into any craft store and pick a book from a multitude of options, along with stickers, washi tape, patterned card, and any number of other decorative materials to elevate your pages.
Of course, the act of scrapbooking is about so much more than just record-keeping, or making an impressive-looking spread. The process of putting together a scrapbook can be deeply cathartic, prompting us to reflect on the things we have experienced and, perhaps, the things we have to be grateful for.
Here, we're exploring five different ways to scrapbook, to inspire you on your creative journey.
Traditional scrapbooking
This is likely to be the first thing that comes to mind when you think about a 'scrapbook'. Traditionally, scrapbooks have been used to gather together all the little takeaways from our lives – things like concert tickets, photographs, cards, letters, receipts, sketches, dried flowers, invitations, or anything else that tells part of our story.
You might combine this with some writing as well, perhaps jotting down a sentence or two to give some context to the piece you've added to the pages. For example, you save the receipt from a birthday meal you had with a friend and write a line or two about the food, and the company. Or perhaps you snapped a photo of a beautiful sunset, and want to remember where you were, and what was on your mind, when you saw it.
There's plenty of room to get creative here, and adding decorative elements to express your creativity can lift your collection off the page. Paints, stamps, stickers, ribbons, dried flowers, envelopes, and any number of supplies are readily available in craft shops and online.
A shared scrapbook
Whether it's with a friend, a family member, or a partner, a shared scrapbook is a wonderful project to work on together, and the result is a book filled with special moments from your relationship. You might want to take it in turns to update the scrapbook, or work on it at the same time, but share each of your perspectives on each entry.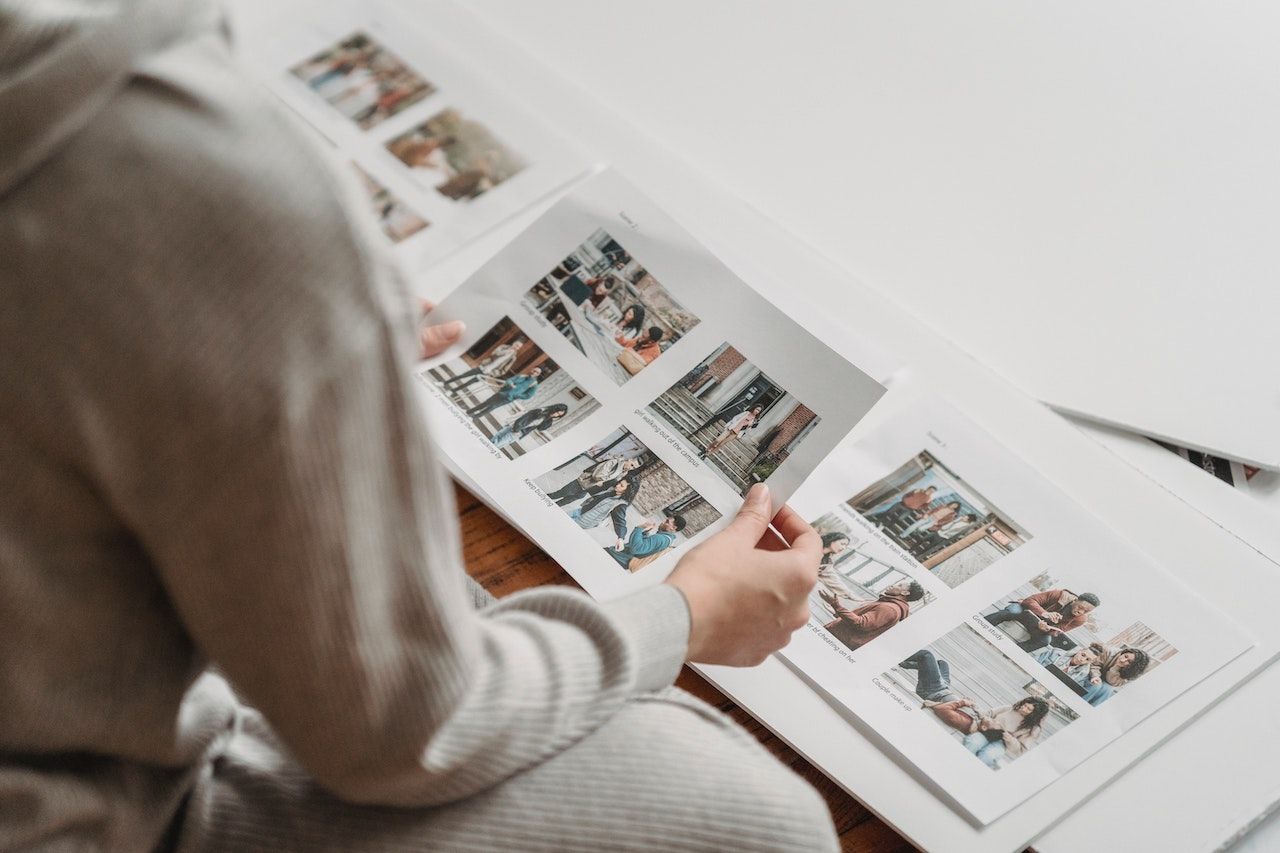 A scrapbook for a child, to gift when they grow up
For a child or a grandchild, collating a scrapbook of all their memories to give to them when they grow up is a wonderful way to document a life, and show them just how treasured they are. Those early years are so precious, yet they slip by so quickly – and so a scrapbook could be the perfect way to trace both the big and small moments from a loved one's life. Young children also collect a lot of stuff, from birthday cards to artwork, and so a scrapbook is a tidy way to keep hold of these kinds of things. What's more, digital scrapbooking could add a whole new level of organisation…
Digital scrapbooking
Bringing this antique art into the 21st century, these days, you can find many digital scrapbooking platforms and apps that are specifically designed to help you build something meaningful.
Project Life is an app available on Android, which offers you templates and pre-designed layouts to help you create photo collages, and add text and journal entries. Photo Collage Maker is a similar app for iOS, and you can add frames, stickers, and text to your photos. You could also create a digital scrapbook with a private Pinterest board – uploading your photos, and adding notes to each post.
If you're someone who doesn't like a lot of clutter around you, but who is still sentimental and wants to hold on to memories, digital scrapbooking might be the option you're looking for. You can snap a photo of the things you might normally want to add to a scrapbook, and upload it to one such platform – then feel free to let go of the physical copy.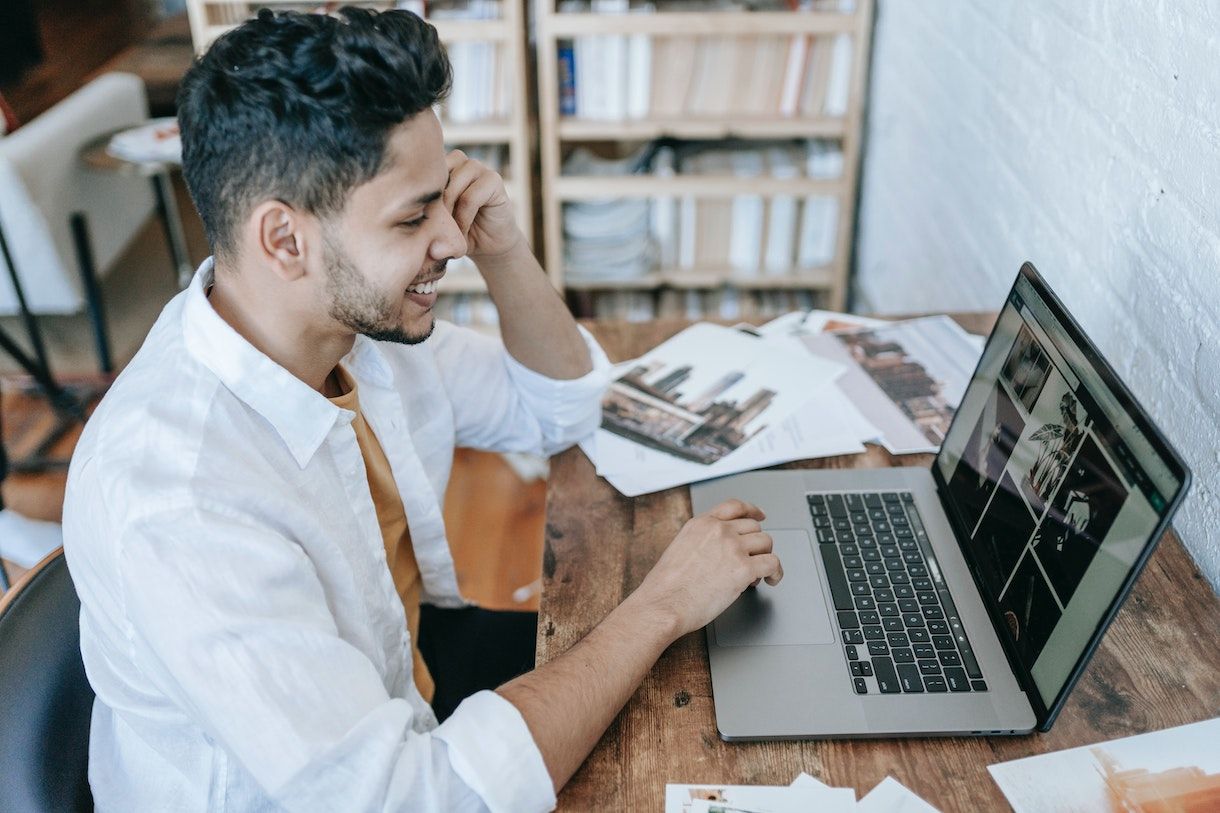 Travel scrapbooking
Whether you're a regular globe-trotter or an occasional day-tripper, keeping a record of your travels is a handy way to hold on to the wonder and excitement that you experience at the time.
You can add bus, train, and plane tickets, or passes to exhibitions, historical sites, and cultural experiences. You might want to sketch beautiful architecture, or make a list of all the delicious food you've tried on your trip – ready to bring them into your own kitchen.
You can trace, or cut out and stick in, maps, highlighting the places that you've visited, and recreating the routes that you've taken. Or you could collect postcards, writing messages to yourself to return to years down the line.
However you do it, scrapbooking is about holding on to the meaningful moments in your life. There's no right or wrong way to do it. And, the great thing about scrapbooks is that this is a format that doesn't need to be 'picture perfect', follow trends, or appeal to other people. The only thing that matters is that you're capturing memories – the rest is led by your imagination.
---