Professional communication expert, TEDx speaker and author, Lindsay Maclean shares how we can begin teaching our kids to speak up and be heard through our actions, not words
At some point growing up, we all experienced it: the dread of having to give a presentation in front of the class. Maybe you had mild butterflies, or perhaps the thought of standing up and speaking in front of everyone left you feeling sick, made you break out into a cold sweat, or left you lying awake at night in the days leading up to the big event. For some of us, that feeling doesn't go away without a little help.
Public speaking (or glossophobia, if you want to get technical) is one of our biggest fears. According to statistics, one in five of us find the mere thought of public speaking terrifying, while a survey by Chapman University found one in four were afraid of speaking in front of a crowd.
Our fear of public speaking can come from a variety of different places. From being worried we'll look silly in front of others or fail publicly, our lack of self-confidence and self-belief can often be one of the major issues holding us back.
We know how we act around others can affect their perception of us, but it's easy to forget how much our presentation of ourselves (both our confidence and self-esteem) can impact how our children and teens develop their own sense of self-confidence and self-belief. How we cope with our own nerves and our confidence with our communication can help teach our kids how they can begin discovering their own voices and feeling more confident in speaking up and being heard.
Professional communication expert, TEDx speaker and author, Lindsay Maclean, knows personally how debilitating shyness can be. An incredibly shy child at school, Lindsay now works with renowned corporations such as Cath Kidston and ASOS.
A passionate believer that communication is a key, critical skill that should be taught in schools, Lindsay shares with us her experiences of growing up shy and building her confidence.
"As a child, I was too nervous and scared to ask my teacher a question or approach a conversation that would help me so I would avoid it and pretended to be invisible. Teachers kept telling me that I wasn't reaching my potential because of this.
"I was a shy child. I hated speaking up which was really lonely and painful at times. Now I speak for a living and I love it.
"Theatre, music and dance played a key part in my development. A teacher noticed that I didn't speak up, halfway through my secondary school years, and suggested that I audition for the school play.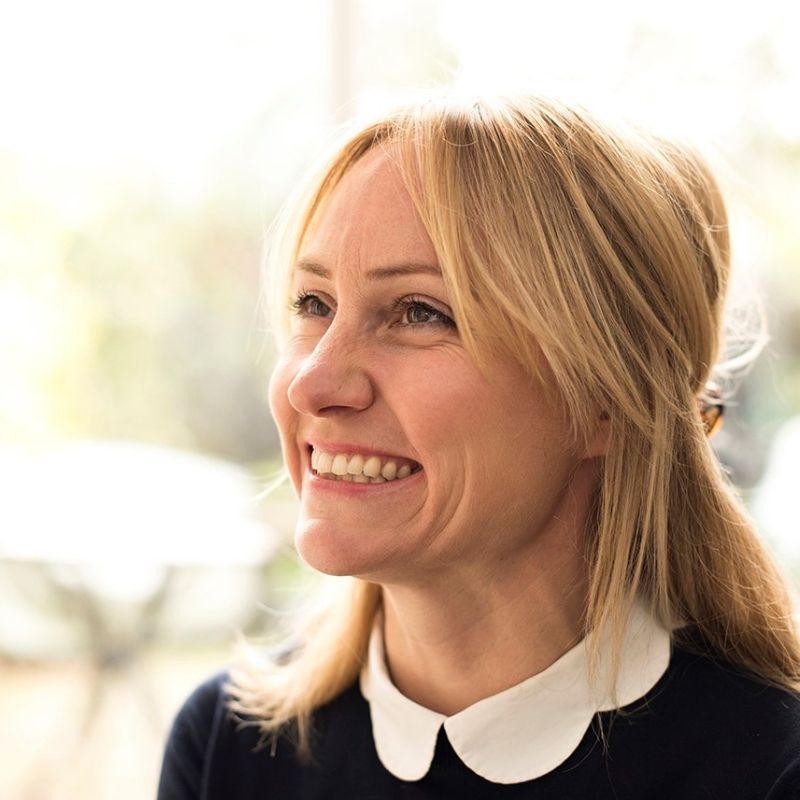 "I didn't pass the audition (obviously), but a few weeks into the rehearsals, a friend of mine (who had landed the main part) hoiked me in to play somehow. I was the servant with one line to deliver! This was a turning point for me. I liked it and began to explore the world of drama, music and dance, which proved to be crucial in helping me express myself and develop confidence."
What can you do help encourage shy children to help build their confidence? Lindsay shares some of her tips on nurturing shy children's confidence and helping them to grow into confident communicators.
Practice superhero poses – standing in powerful poses can make you more confident. Get your child to act out some fun 'power poses' with you.
Have a sing-along – singing is a great way to improve vocal range and boost confidence. Why not have a sing-along on the way to school?
Nurture their storytelling ability – children are brilliant at using stories to connect with others, but many lose this ability when they become adults. Encourage them to continue telling their own stories.
Remember: shyness isn't forever – communication is a skill which can be taught – Lindsay can share her journey from a silent girl into a public speaking pro.
---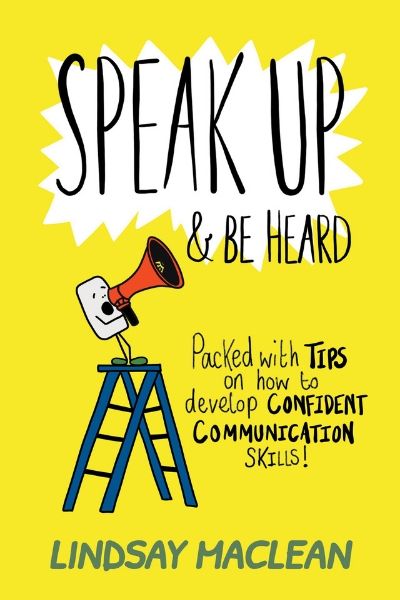 Lindsay's book is available now in paperback and on Kindle. To discover more about Lindsay, visit iElevate.co.uk or to find out how to model confident behaviour, visit Life Coach Directory.
Speak Up and Be Heard: Packed with Tips on how to develop confident communications skills
Lindsay Maclean
RRP £10.99
iElevate Education
Out now
Discover how to cope and present your best self in pressurised environments, learn practical techniques to help you speak with more confidence, develop a heightened sense of self-awareness, and find out how you can turn your nerves into positive, compelling energy that helps you under pressure.