GOOD NEWS
4 uplifting stories about community spirit and togetherness
---
Amongst all the bad news, kindness, togetherness, and community still flourish. Here, we share four stories of people building a better world
Why do we focus on bad news? It might be a question you've asked yourself – when working your way through the morning headlines, faced with yet another tragedy, and a downward spiral – and there are actually some theories out there that can give us an answer.
One is that, as human beings, we've developed an innate ability to scout out threats, so that we can protect ourselves from any potential danger. This has led us to develop what psychologists call a 'negativity bias' – a cognitive bias that means that, even when we're faced with things of equal intensity, the one that is more 'negative' will have a greater effect on us than the neutral, or even positive, thing. Think about it, you might receive five pieces of great feedback on a project you've worked on, but if you receive just one negative remark, that's likely to be the thing that plays on your mind the most. The way this negativity bias comes into play when we're thinking about the news is that, often, negative stories attract the most readers, and journalists themselves aren't free from the same psychological tendency.
Of course, good news is out there, you may just have to look for it. But, here, we've done the work for you, and discovered stories about people who are building a better world, to both inspire you, and lift your spirits.
Tradespeople charity takes care of their own
In 2016, Lincolnshire landscaper Addam Smith received some devastating news: his friend, Keith Ellick, had been diagnosed with terminal cancer. Wanting to do something that would make Keith's life a little easier, Addam set about a plan to landscape his garden, and soon, joined by his fellow tradespeople, the project grew into a complete renovation of Keith's home.
Three years later, in 2019, Band of Builders (affectionately known as BoB) became a registered charity – a fleet of volunteers delivering support to fellow tradespeople living with illness or injury, completing adaptations, repairs, and renovations on their homes during times that they need it the most.
With projects ranging from repairing leaking roofs to transforming spaces to become accessible, to date, 772 volunteers have taken on free projects, and it's estimated that they have reached the £1 million mark in project delivery value – an incredible feat that represents the many lives changed in countless ways.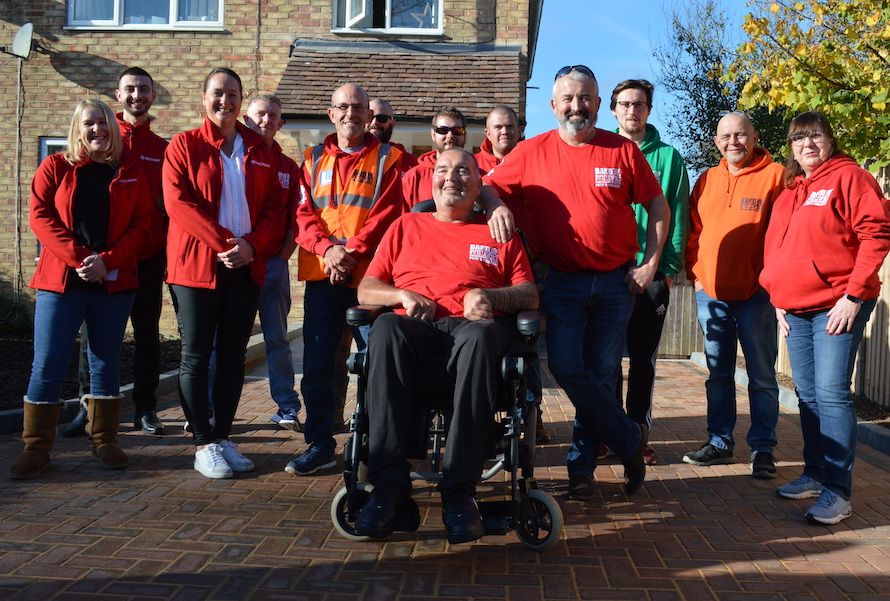 To get involved, support, or donate, visit bandofbuilders.org
New skills bloom during the cost of living crisis
It won't come as news to anyone that things are tough right now, and, consequently, money is tight. But one community, in Pangbourne, Berkshire, has come together in a unique, yet natural, way.
A couple of years ago, Gillian Erskine and her sister began hosting informal exercise groups in the woods near their homes – which later evolved into organised group exercise classes, WildStrong – and a community began to flourish. So, when news of rising food prices began, the group – made of 10 families – decided to try something wonderful: growing their own food together.
"The landlord who owns the estate that we use for the WildStrong sessions allowed us access to a plot of land that wasn't being used," Gillian tells us. "We can access it whenever we like during the day time."
Since spring 2022, they have grown a variety of food fit for any harvest table, including runner beans, artichokes, lettuce, tomatoes, carrots, potatoes, beetroot, blackcurrants, raspberries, and courgettes.
"None of us are gardeners, and we bit off more than we could chew and overplanted," Gillian shares. "But, actually, in the end – while we didn't manage to keep on top of the weeds at all – we did manage to either eat, give away, or freeze everything we grew. And I've never seen a sea of tomatoes before – the children from the group loved it!"
Although this time around they're scaling down to a more manageable plot, the group have been prepping the soil in anticipation for the 2023 growing season, and their achievements so far are evidence of the good that can blossom in the face of challenges.
Friends of Isaac's Food Bank is there in hard times
When Isaac Winfield, from Redditch, Worcestershire, turned 11 years old, there was just one thing he wanted: donations to his foodbank. Starting in 2020, today Isaac and his family stock a shed full of donated groceries and other necessities, available to anyone who needs them.
"It has been wonderful to watch Isaac and the project grow over the years, and he is certainly a huge asset to our community!" Claire, Isaac's mum, says. "It is amazing to see a young man of his age help so many people, and he shows no sign of stopping! His beginnings were quite humble, just a few items of food on our driveway, but he now has two sites, and a third due to open later this month!
"The cost of living crisis has hit hard in our town, and we are seeing around 150 visitors a week, with numbers only increasing. The feedback I have had from the community is lovely; they are so incredibly grateful for the support he offers, open 24/7 with no referral needed. We operate on trust."
Unsurprisingly, Isaac's mission has attracted interest, and sponsors like Morrisons, a local charity, and YouTuber Mark McCann, have all shown support.
"It is amazing how one young man with significant additional needs can inspire adults to make this incredible project happen, and address food insecurity for so many," Claire continues. "I am incredibly proud of him. Isaac works tirelessly outside of school, collecting donations, attending meetings, talking with the media, and spreading good cheer wherever he goes. Nobody ever leaves without one of his hugs!"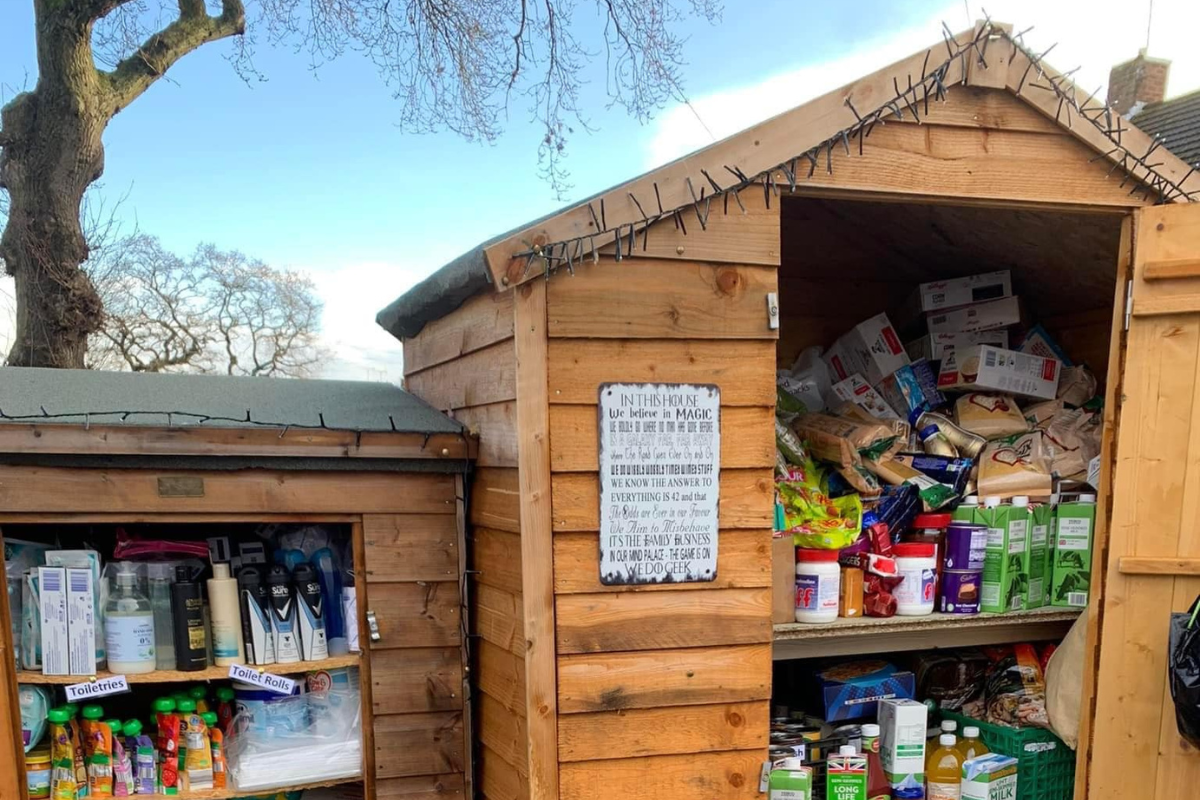 To support Isaac, visit teamisaac.co.uk where you can donate money, or food items via Amazon.
Community pitches in to create social hub
Cherry Hinton, Cambridge, is home to nearly 10,000 people, but, surprisingly, the suburb is without a cafe – a space to catch up with friends, and interact with the community. So, residents decided to do something about it.
"The Cherry Hinton Community Benefit Society (CHCBS) was set up to work specifically on the hub," director Kate Jones explains. "It will represent the community during the development phase. And, once the building work is completed, we will manage the hub on behalf of the community."
The process all began 10 years ago but, finally, in March 2023, the build will begin.
"I would have loved a local cafe to go to when I had young children at home. Getting out of the house for a bit cannot be underestimated! And I think there is a greater appreciation of this after the pandemic lockdowns. The Cherry Hinton Hub will support community resilience, helping residents build friendships, and reduce social isolation."
A project created by volunteer residents, run by residents, is tapping into that key human need to feel a sense of belonging.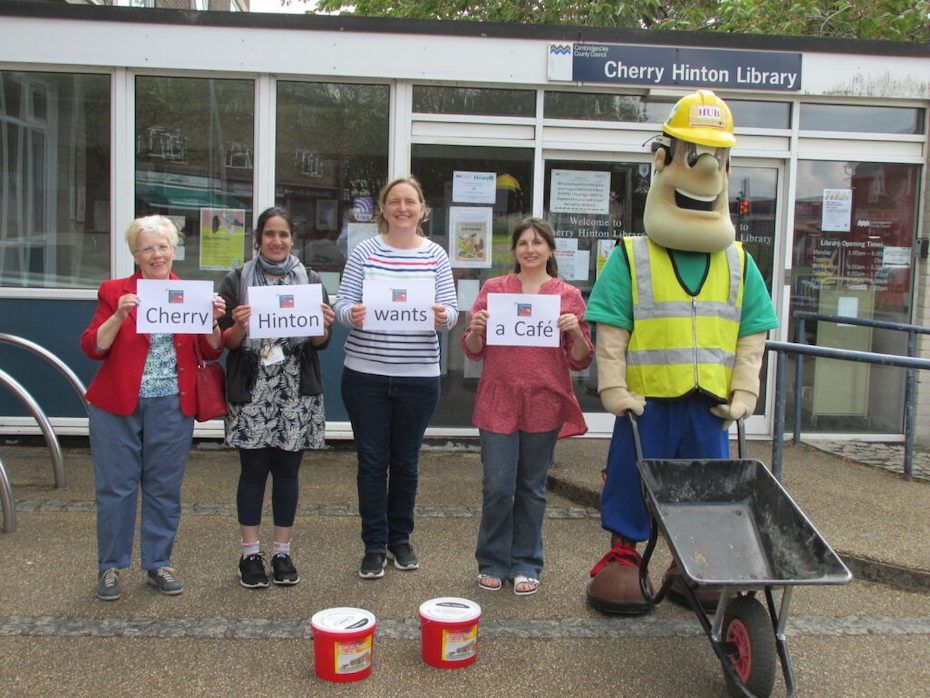 We can become overwhelmed by the world's problems, and they're not going away any time soon. But, all around us, people are there for one another, doing the right thing. And that's a sentiment we can all take to heart.
---