NEWS
25 Stories From 2019 to Make You Smile
---
2019 may have been tough, but it hasn't been all doom and gloom. We share 25 of the year's top good news stories that you might have missed
1. Scientists learn to spot the signs of Alzheimer's years before symptoms manifest
In January, scientists from the German Centre for Neurodegenerative Diseases, together with the Hertie Institute for Clinical Brain Research and the University Hospital Tübingen published a study that suggests that a protein found in our blood can be used to monitor Alzheimer's progression years before people start showing the first clinical signs. According to researchers, they were able to predict the loss of brain mass as well as cognitive changes two years before they happened.
While we are still a long way from a cure, this does offer new possibilities for testing and the development of therapies. Senior researcher, Mathias Jucker, explained: "The fact that there is still no effective treatment for Alzheimer's is partly because current therapies start too late." Thanks to earlier detection, we could be one step closer to researching a cure.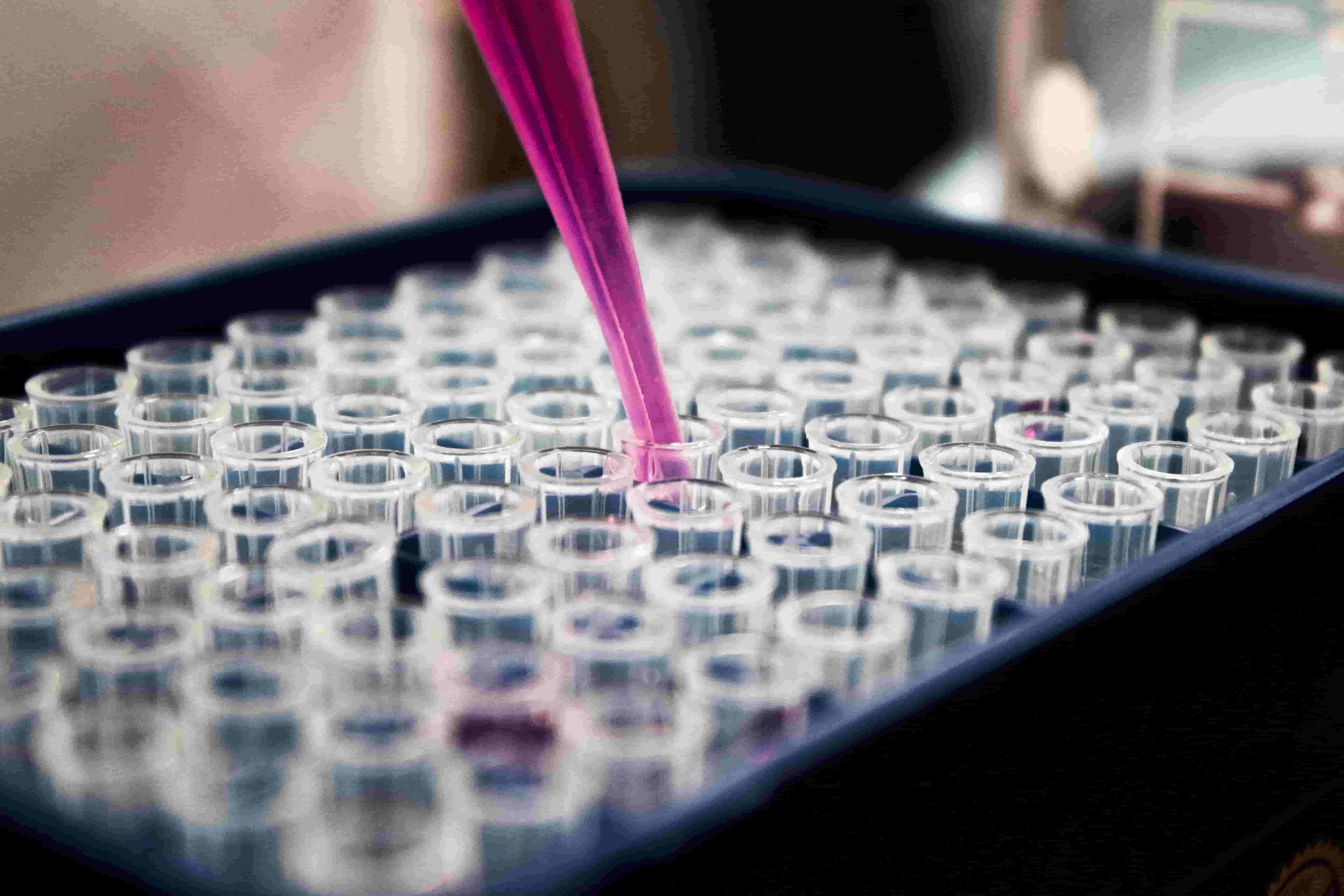 2. Champion British kickboxer donates $9 million win to help house the homeless
Heavyweight boxing champion Tyson Fury spent years struggling with mental health issues and drug addiction. The kickboxing champion, known as 'The Gypsy King' went on to participate in a major fight in December 2018, with his combined winnings from the match and pay-per-view reaching around $9 million. In January 2019, it was revealed he had donated the entirety to charity.
Shocked by the level of homelessness he had viewed while travelling to LA for a fight, following his draw with opponent Deontay Wilder in the ring, he confirmed that he had donated his entire earnings from the fight to several UK charities specialising in providing housing for recovering alcoholics and addicts.
In an interview with The Sun, he said "I did give away my last purse, but I don't do charity work for a pat on the back. I do it to help people, but I do not want praise for it, I don't want to be called a do-gooder."
3. The planet is getting greener
A new study released by NASA in February this year revealed that the world is now 5% greener than it was two decades ago, increasing by two million square miles since the early 00s. That's roughly the amount of space covered by the Amazon rainforest.
According to data released from NASA satellites, China and India are to thank for much of this increase in green spaces, due to programmes such as China's ambitious tree-planting program and conservation efforts that look to expand forests.
4. Experts one step closer to curing Type 1 Diabetes
Experts from the University of California San Francisco announced in February that they had managed to grow functional, insulin-producing cells in a lab. These cells mimick the natural development, potentially opening the door towards a cure for Type 1 Diabetes.
While further research is still needed, this breakthrough has been called a critical step towards their goal of creating transplantable cells for those with diabetes. Type 1 diabetes destroys insulin-producing cells, which damages the body's ability to regulate glucose levels in their blood. This spike in blood sugar levels can lead to serious organ damage and even death.
Currently managed by taking insulin, this latest breakthrough has been called an important step towards a cure.
5. Public Health England launches cervical screening saves lives campaign
In March, it was revealed that the number of women attending their cervical screening had fallen to a 20-year low. To encourage women to make an appointment, Public Health England (PHE) launched a new campaign.
With around 2,600 women diagnosed with cervical cancer in England each year, nearly 700 people (two a day) die from this form of cancer, despite 83% of cases being preventable if caught in time.
Offering practical information on how women can make the test more comfortable, as well as reassurances, the campaign ran for two months across TV, radio and online.
6. Free sanitary products for secondary schools announced
A pilot scheme offering free sanitary products for children and teens across England's secondary schools was first announced in March. Aiming to provide support for the one in 10 young women who cannot afford to buy menstrual products each month, the scheme hopes to help young women reduce the number of days of school missed due to period poverty.
In 2017, Scotland became the first country in the world to provide free sanitary products to all women in schools, colleges, and universities. UK activists hope that the scheme introduced to secondary schools will be expanded to include primary schools, colleges, and universities in the future.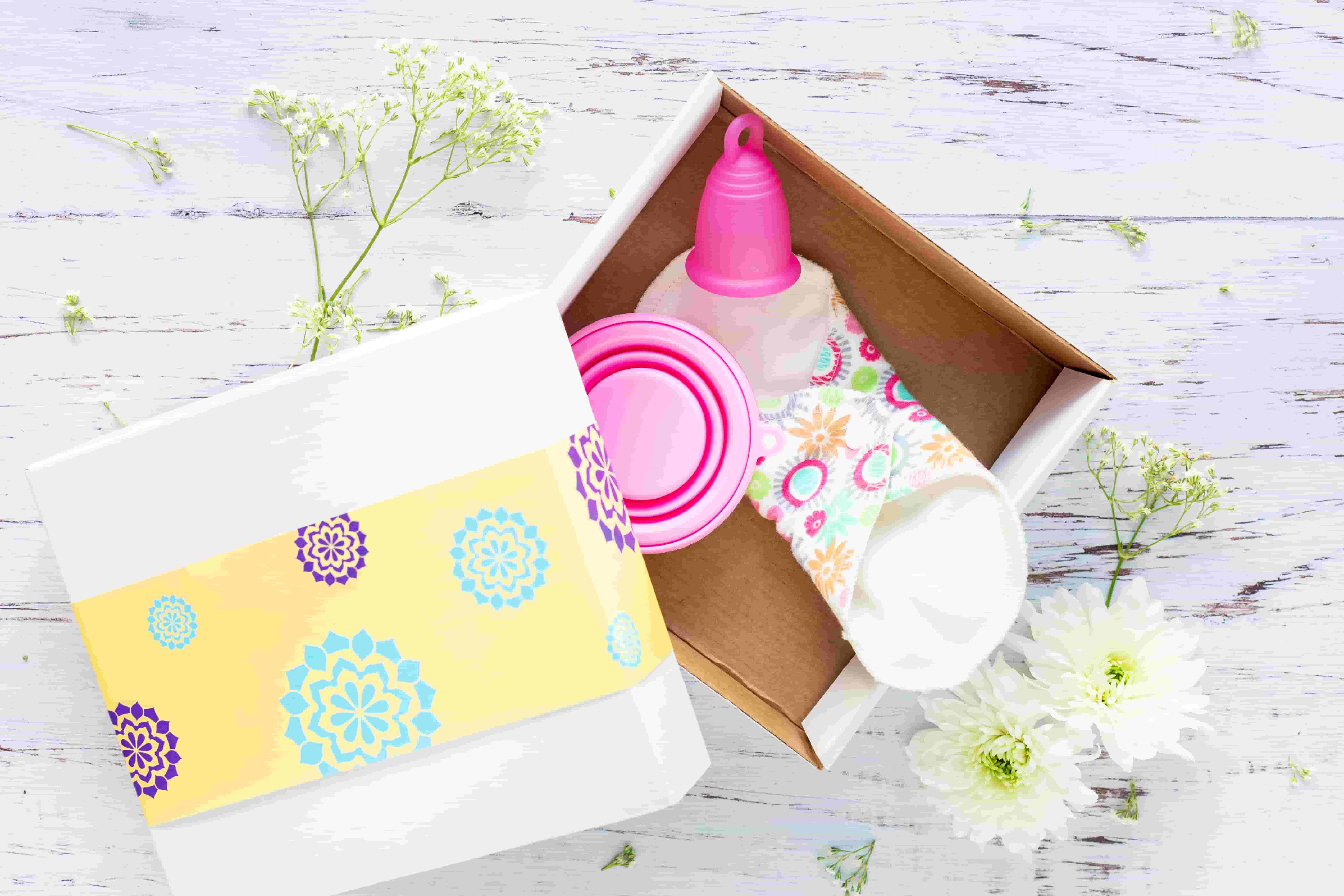 7. London Marathon swaps plastic bottles for seaweed pouches
In a move to decrease their environmental impact, thanks to the number of plastic bottles used (and abandoned) during the yearly event, for 2019, London Marathon organisers swapped plastic bottles and cups for water pouches.
Made of a thin, tasteless membrane that is edible, runners can bite the capsule, drink, and swallow the cover. For those who don't fancy eating the seaweed pouch, chucking the pods is still environmentally friendly. Pods will biodegrade within six weeks.
While the marathon wasn't entirely plastic-free, this switch saw around 216,000 fewer plastic bottles being used during the event. Here's to hoping for an even greater decrease for next April's marathon.
8. Game of Thrones star speaks candidly about depression and therapy
In an hour-long podcast, actress Sophie Turner, best known for her role as Sansa Stark, opened up about her experiences with depression, critical social media, and learning to love herself.
Thanks to therapy and support of her family and now husband, Joe Jonas, Turner has begun improving her self-esteem. Many took to social media to share their support and thank her for speaking candidly about her mental health. Through having open, candid conversations about mental health and wellbeing, we can begin to reduce the stigma surrounding mental illness and help others to find much-needed support when crisis hits.
9. New legislation sees the UK's 'blue belt' increase to twice the size of England
In late May, it was announced that 41 new marine conservation zones would be added to the UK's 'blue belt'. Ranging from Northumberland to the Isles of Scilly, these new areas of protection will help a wide range of species including basking sharks, rare stalked jellyfish, short-snouted seahorses, and eider ducks.
Covering 4,600 square miles of sea, the newly designated protected areas are roughly eight times the size of London, adding to our total 85,000 square miles of protected marine zones.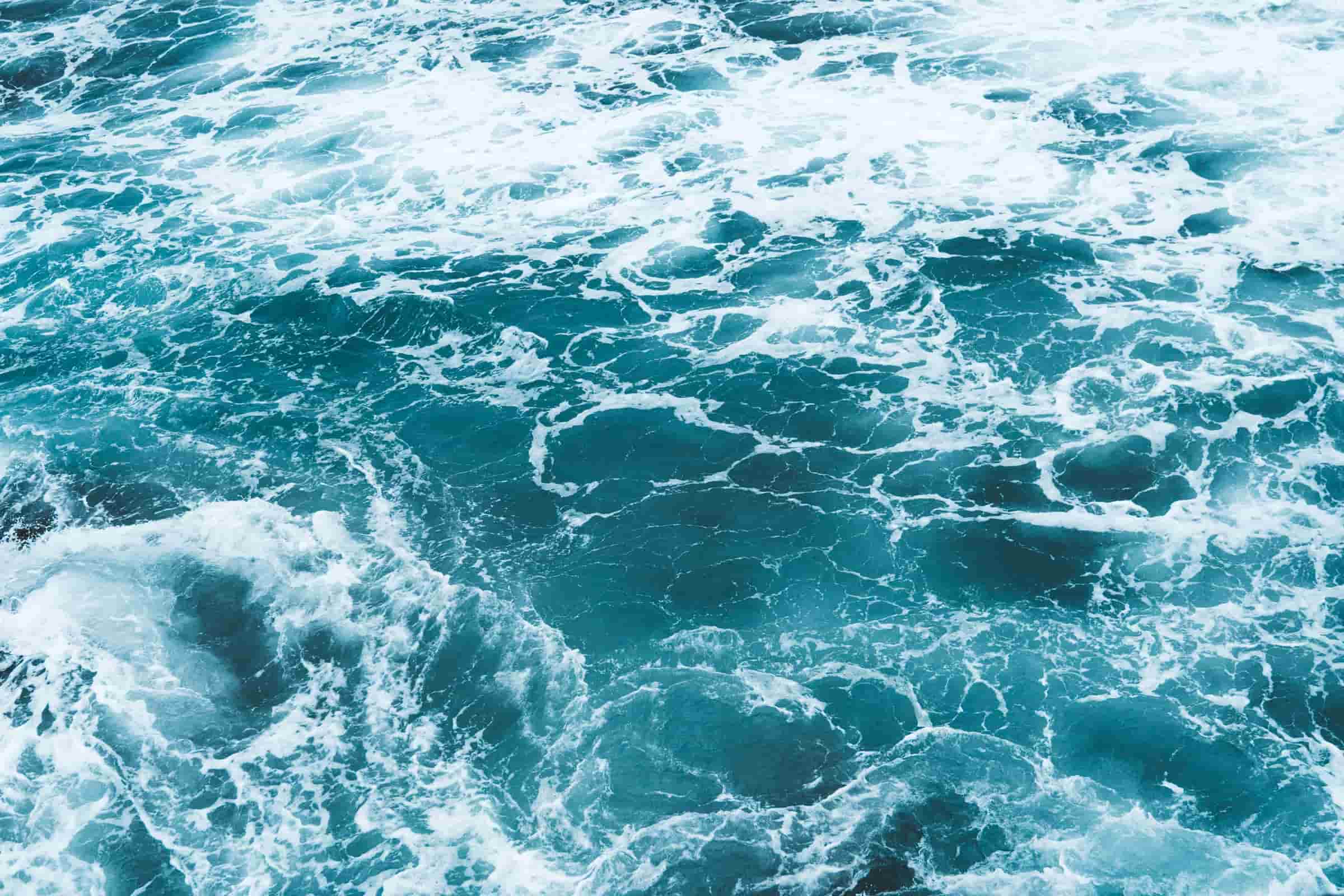 10. Podfest4MentalHealth releases daily conversations on mental health and mental illness
Recorded for Mental Health Awareness Week, Happiful and Counselling Directory created a series of five podcasts in front of a live audience. Supported by mental health advocates and special guests including Grace Victory, Rizzle Kicks' Jordan Stephens, and Andy's Man club's founder Luke Ambler, the week of special episodes offered the opportunity for people from different places and backgrounds to connect and find solace in their shared experiences.
Podfest Host and Head of Content and Communications for Happiful, Lucy Donoughue, said:
"Sometimes, living with or understanding mental health challenges can feel incredibly difficult, isolating and complex. Hearing from others who have trodden a similar path to you can be helpful in taking some steps towards finding support.
"It's so important for anyone who is struggling to know they are not alone, help is available and there is a community of people online, ready to support you, if that's what you need."
Earlier this year, Happiful also launched their first ever podcast, I am. I have. Focusing on the idea that we all have mental health, but our experiences with mental illness do not have to define who we are, each episode speaks with mental health advocates, counsellors, and influencers about who they are, how their passions have shaped their lives, and how mental health has affected them.
11. 'Happy to chat' benches bring a moment of compassion to local communities
Introduced in Burnham and Taunton by the Avon and Somerset police, new 'chat benches' aim to help tackle loneliness and isolation within the community. Each bench has a small sign asking passersby to sit if they don't mind someone stopping by to say hello.
Feelings of loneliness and disconnect have been on the rise, according to numerous surveys and studies across participants of all ages, genders, and ethnic backgrounds. Discover more about how you can feel more connected and challenge feelings of loneliness and isolation.
12. Anonymous texting service makes STI conversations easier
If you've ever been diagnosed with an STI or STD, you've been faced with the dilemma: how do you let your ex or any one-night stands know they should get tested? Thanks to a new service launched this June, it now couldn't be easier to let previous partners know.
Those who have received a positive test result can anonymously email or text current or previous partners to let them know they might want to get checked. Aiming to increase the number of people willing to pass on the news and help others to look after their sexual health and wellbeing, the service was created by the STI testing company behind E4's The Sex Clinic.
An automated message is then sent out, letting recipients know that a "person who cares about you has recently tested positive for an STI", and sharing details on the STI and how they can get tested. The Better2Know service hopes to boost users' sexual health knowledge and make it easier to speak with partners (past and present) about STIs. This follows a previous Metro poll, which revealed over two-thirds (67%) of UK adults wouldn't inform a partner if they had an STI, with 92% worrying about how they would be perceived if they did tell a partner.
With many STDs showing few to no symptoms initially, it can be important to seek a diagnosis before further complications develop. If you're worried you may have caught an STD, discover more about when and where to get tested, what to expect, and how you can deal with a diagnosis.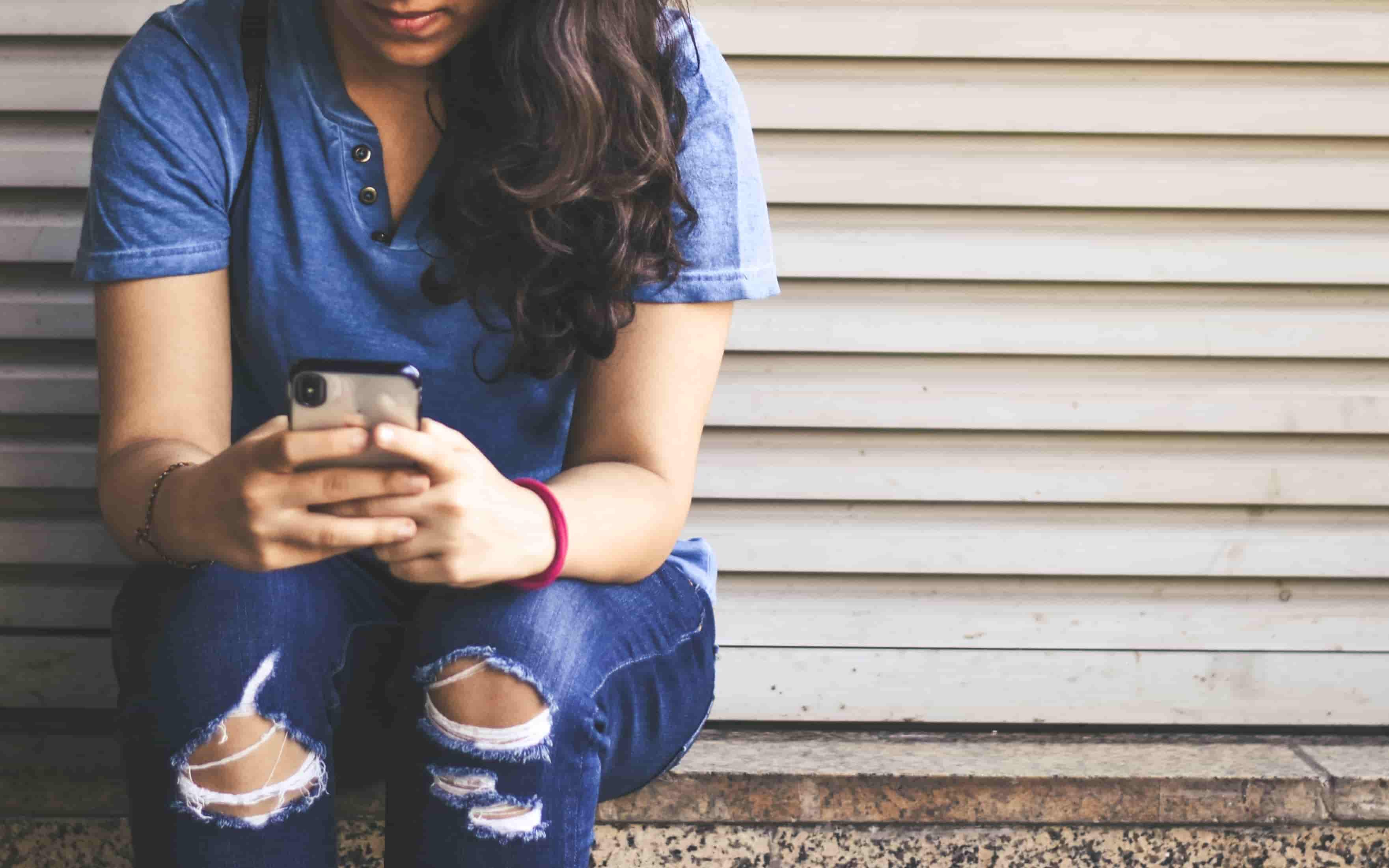 13. First scientific review finds menstrual cups to be safe and effective
A new scientific review confirmed what fans of menstrual cups have been saying for years: they're safe, as effective as other sanitary products, and result in similar or less leakage than other disposable options. No increased risk of infection was found to be associated with using menstrual cups.
It was also revealed that cups offer a more cost-effective option. Over the space of 10 years, the cost and waste savings associated with purchasing a single menstrual cup was suggested to be much lower than that of pads or tampons. Switching menstrual products could also help to reduce plastic waste.
14. Renewable energy sources provide record-high levels to homes and businesses
Between July and September, UK homes and businesses were provided with record-high levels of energy from renewable sources. Overtaking fossil fuels for the first time, zero-carbon energy sources provided the majority of electricity for the UK this summer, thanks in part to new offshore wind farms, solar panels, hydropower, and nuclear power reactors.
Between May and June, the UK managed to reach their highest consecutive number of coal-free days (18), preventing 5m tonnes of carbon dioxide from entering the atmosphere. That's the equivalent of reducing our carbon footprint by 12 billion miles driven in a car. All coal-fired power is planned to be phased out in the UK by 2025.
15. Hotline offers free legal advice for women experiencing workplace harassment
In August, it was revealed that Emma Watson, a leading advocate for preventing sexual harassment in the workplace, would be launching a new project tackling workplace harassment.
Together with the Time's Up UK Justice and Quality Fund, Watson helped launch the first-of-its-kind hotline. Providing free legal advice to women experiencing workplace harassment in England and Wales, the hotline (currently available Mondays and Tuesdays, with plans to expand in the future) hopes to support the one in two women who have experienced sexual harassment at work. Studies have suggested just one in five feel comfortable reporting their experiences to HR.
The actress, best known for her role as Hermione Granger in the Harry Potter films, donated $1.2 million to the project. In a statement about the project, she said "Understanding what your rights are, how you can assert them and the choices you have if you've experienced harassment, is such a vital part of creating safe workplaces for everyone, and this advice line is such a huge development in ensuring that all women are supported, wherever we work."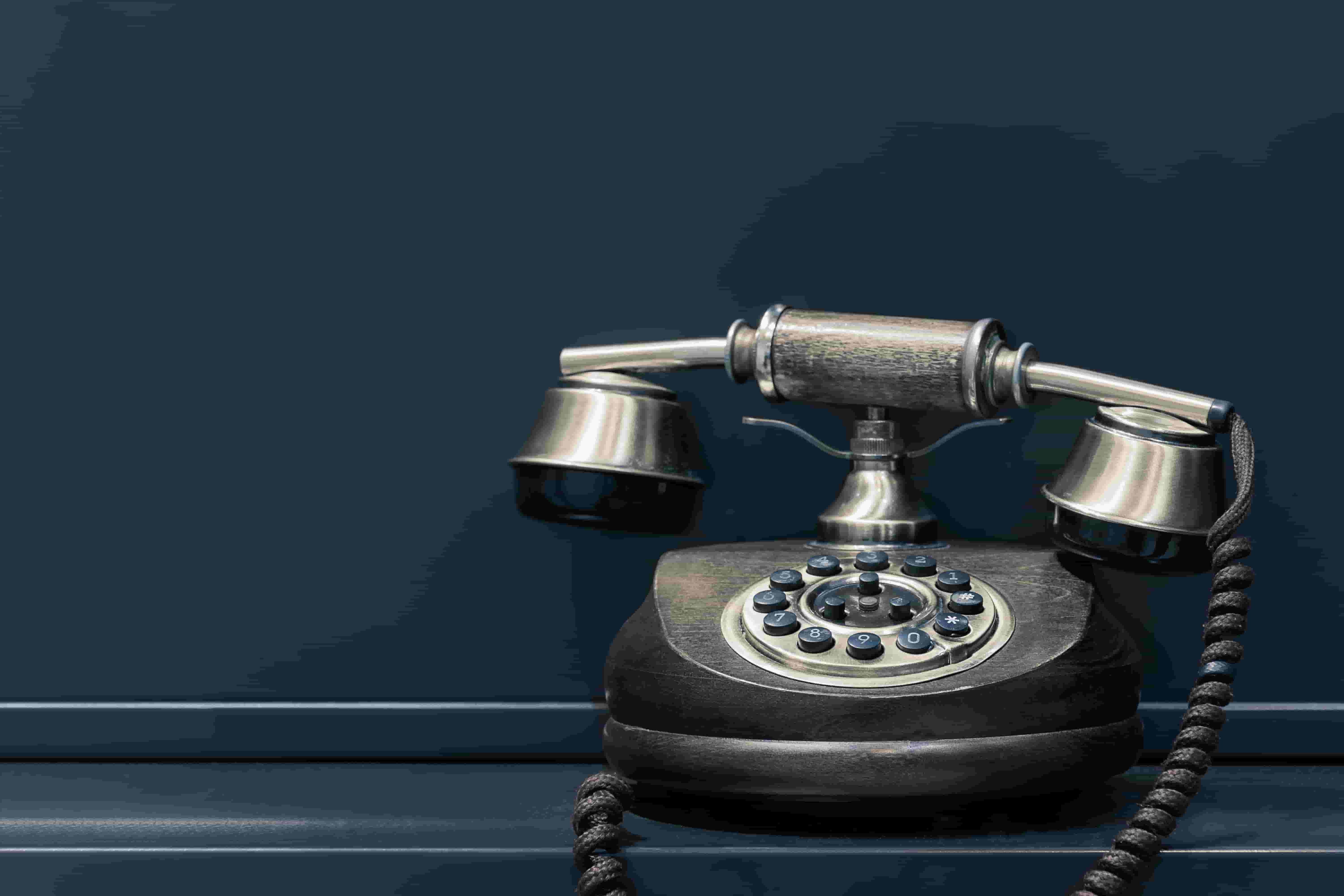 16. Optimists officially live longer, new research reveals
Following a decades-long study, links between optimism and a longer life have been discovered. Researchers from the Boston University School of Medicine (BUSM), together with the National Center for PTSD at VA Boston Healthcare System and Harvard T.H Chan School of Public Health have found that those with greater optimism are likely to live healthier, longer lives.
Spanning multiple decades and looking at over 70,000 participants, optimistic men and women were found to live 11-15% longer than the least optimistic participants. According to researchers, those who generally expect that good things will happen or that the future will be positive because we can control positive outcomes were found to live longer.
Researchers studied 69,744 women over 10 years and 1,429 men over 30 years. Results revealed optimistic people were 50-70% more likely to reach 85 years old.
Clinical research psychologist, Lewina Lee, PhD, commented: "While research has identified many risk factors for diseases and premature death, we know relatively less about positive psychosocial factors that can promote healthy ageing. This study has strong public health relevance because it suggests that optimism is one such psychosocial asset that has the potential to extend the human lifespan. Interestingly, optimism may be modifiable using relatively simple techniques or therapies."
Senior author, Laura Kubzansky, Phd, MPH, went on to say: "Other research suggests that more optimistic people may be able to regulate emotions and behaviour as well as bounce back from stressors and difficulties more effectively."
17. Bats can now fly freely thanks to new street lights
The first of their kind, new street lights introduced throughout the countryside now allow struggling bats to fly freely. While street lights may be helpful for motorists and pedestrians, they aren't friendly for some wildlife including bats. In September 2019, Worcestershire switched to bat-friendly street lights – the first of their kind to be used in the UK.
Following research that indicated bats will not cross roads lit by bright white lights which can lead to them being unable to access food and water, the county became the first to start using red LED lights which do not affect bats feeding or flying habits. Similar changes have proved successful in the Netherlands, helping preserve nocturnal wildlife.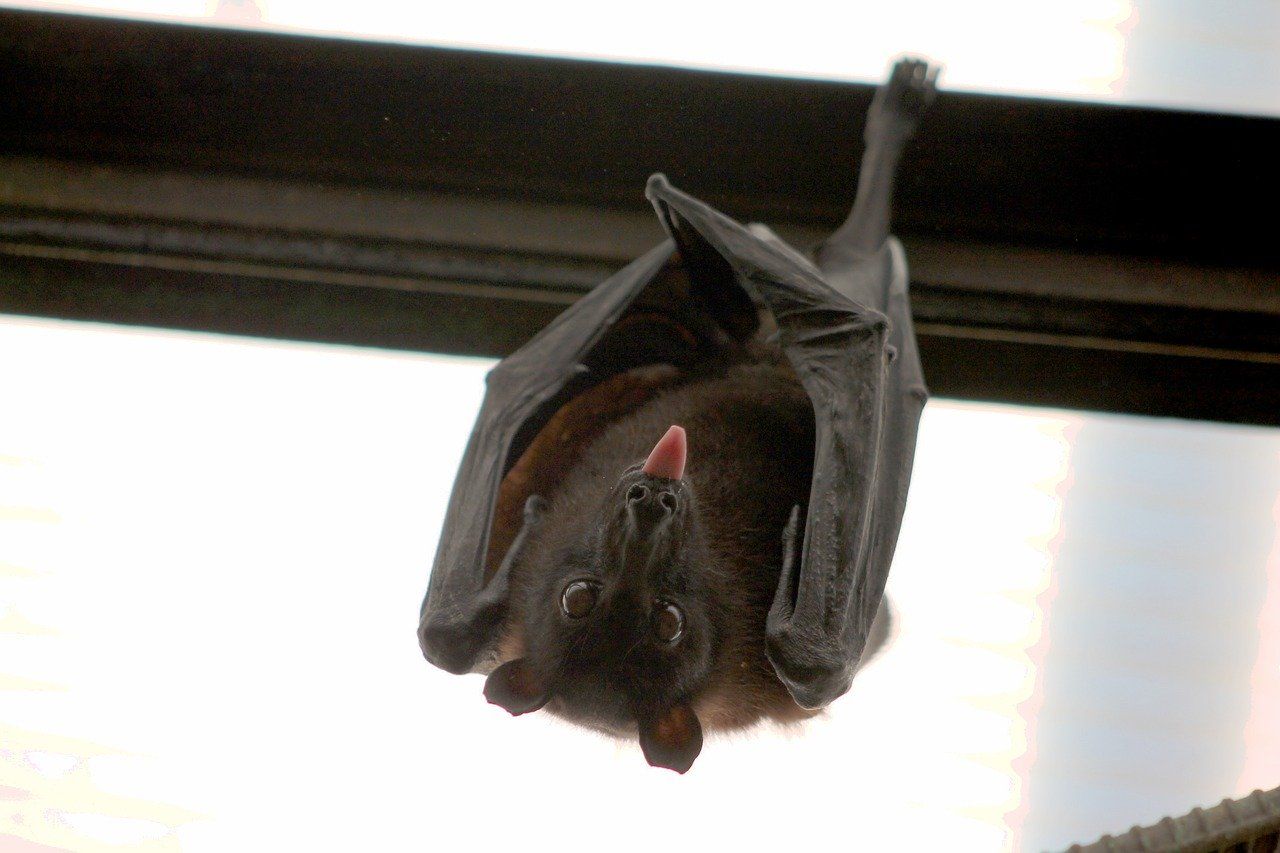 18. Plumber offers free repairs to 100s of senior citizens and families in need
One plumber's generosity was revealed to be making a significant impact for hundreds of struggling elderly customers. First inspired in 2017 after seeing another home engineer treat an elderly 'poorly' customer, James Anderson was inspired to quit his paid job to start offering free plumbing and home repairs for elderly people and families in need during the colder winter months.
Over the past two years, he has since launched the nonprofit, Disabled and Elderly Plumbing and Heating Emergency Repair, helping over 2,500 low-income homeowners across Lancashire free of charge. Partially funded through online crowdfunding donations, Anderson has also taken on personal debt to help support those in need.
19. 200 homeless seniors given tiny houses in Texas
Thanks to a nonprofit raising over $2 million in donations, 200 homeless senior citizens are to be given their own tiny houses. Providing housing and support services for elderly people who are experiencing long-term homelessness, the new 17-acre community will house people aged 50 and older.
The Towne Twin Village is set to include tiny houses, apartments, and community spaces including an art studio, pet park and rescue facility, an outdoor amphitheatre, and picnic areas. Research has suggested that by providing supportive housing for those with intense needs, communities will save money on other public programmes including ambulances, emergency rooms, shelters, and prisons.
Residents will also be provided with job training, professional counselling, health care, and legal advocacy.
20. Wheelchair navigation app launches in the UK
Travelling with limited mobility can be tough. Thanks to new, free app Route4U, finding the best route for use with a wheelchair, mobility scooter, or pram could now be easier.
Initially launching in Portsmouth, the app was developed to help those with mobility issues to find the safest, fastest, and most accessible route. Highlighting kerb heights, widths, inclines, and pavement obstacles, the app can be customised to best suit the user's abilities and needs.
21. 7-year-old gathers 70,000 signatures on her petition to make colouring pens recyclable
In an inspiring move that reminds us we can make a difference at any age, one seven-year-old girl has collected nearly 70,000 signatures as part of her petition to get Crayola UK to make their colouring pens recyclable.
A passionate young artist who works her way through a lot of felt-tips, Jessie was upset to learn that they are not recyclable in the UK. While Crayola has a recycling scheme in America, there is not currently one on offer for UK customers. Following her petition, the company said they would 'look into her request'. She commented:
"Crayola said they would just talk about it and that's not enough for us. We're not going to give up."
22. Owning a pet can benefit your mental health
New research suggests that having a dog, cat, or other pet can reduce the negative impact of work on our mental health. A poll revealed that three in five of us feel tired, worried, or anxious due to our workloads. Of those asked, 83% reported that their pet helps to reduce their stress levels and improve their overall emotional wellbeing. What better reason do you need for getting a pet?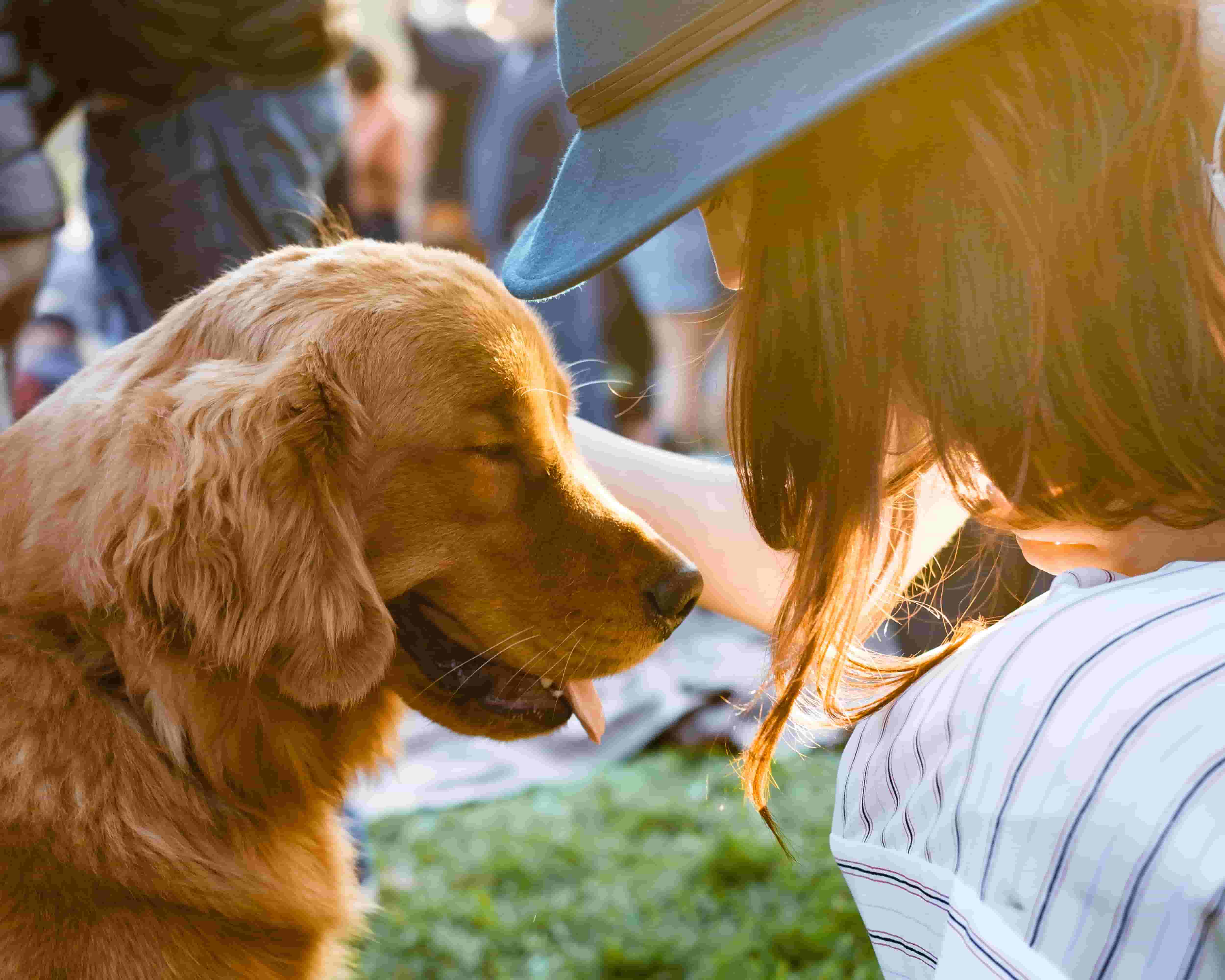 23. At-home urine test for prostate cancer could save lives
Scientists from the University of East Anglia (UAE) and the Norfolk and Norwich University Hospital have revealed an at-home simple urine test could detect prostate cancer, potentially saving the lives of thousands of men. The study, published in BioTechniques in November 2019, shared the pioneering study results.
The test, according to the study, could help diagnose aggressive prostate cancer and predict whether patients will require treatment up to five years earlier than current standard clinical methods. The at-home urine test could also help men to avoid visiting clinics to provide a sample, as well as undergoing an uncomfortable rectal examination. Many hope that this convenient, less intrusive method would encourage more men to be tested, helping to catch issues earlier on.
Dr. Jeremy Clark, lead researcher from UAE's Norwich Medical School, commented: "Prostate cancer is the most common cancer in men in the UK. It usually develops slowly and the majority of cancers will not require treatment in a man's lifetime. However, doctors struggle to predict which tumours will become aggressive, making it hard to decide on treatment for many men.
"Being able to simply provide a urine sample at home and post a sample off for analysis could really revolutionize diagnosis. It means that men would not have to undergo a digital rectal examination, so it would be much less stressful and should result in a lot more patients being tested."
Following in the footsteps of Sainsbury's, M&S, London North Eastern Railway, and multiple UK airports, Tesco announced in December that it would be adopting the sunflower lanyard scheme.
From December, all Tesco stores now provide sunflower lanyards as part of their aim to promote disability inclusion. Used as a discreet way to show staff that the wearer has a hidden disability and may require additional assistance, every store now has a permanent sign advertising that the store recognises the scheme.
Used by a wide variety of individuals who are autistic, have ADHD, dementia, a visual impairment or other invisible condition, sunflower lanyards help signify that the wearer may need additional help, support, or patience, without having to disclose their condition or directly seek help.
Discover more about Sunflower lanyards, where you can get one (free of charge), and how they can help.
25. Volunteers help offer hope for hospitalised children at Christmas
Volunteers are banding together to help ensure that children and young people admitted to the Child and Adolescent Mental Health Services (CAMHS) will receive a gift this Christmas. While many donate to children's hospitals and wards, CAMHS units can be forgotten over the holiday season.
Patients receive support for a wide range of mental illnesses and conditions, ranging from depression to eating disorders. While there are no official figures as to how many children and teens are expected to spend the holidays in CAMHS units, these inspirational volunteers are doing their best to make sure that those who are in hospital will still be able to join in and receive a gift.
There's still time to help Christmas for CAMHS reach their target. Discover how you can get involved or donate now.