NEWS
2 in 5 working mothers feel held back from promotion
---
However, many parents and carers believe the pandemic has improved workplace culture. Could we see a shift towards a better work-life balance?
To mark the start of National Work Life Week 2021 (October 11-15), new polling results have been released by Working Families. Results show a wide gulf in how parents and carers are balancing their work and home lives, with many outdated practices and cultures still holding sway in the workplace.
Of those who took part, 41% of working mothers said that being a parent is currently holding them back from receiving a promotion at work. 50% of those who undertake additional caring responsibilities for elderly, disabled, or sick family members also felt they are being held back from receiving a promotion.
Over a third (38%) of all respondents said that senior leaders in their organisation showed the most respect for those who work the longest hours. Meanwhile, two in five (44%) felt that senior leaders in their organisation are not positive role models for achieving a good work-life balance.
Despite these concerning figures, it's not all bad news. Many working parents and carers believe that the pandemic has lead to some positive changes, with 41% saying that it has had a positive impact on workplace culture at their organisation. 50% of working parents also said that they have found their workplace to be more accepting about having open conversations focusing on wellbeing and mental health. Amongst carers, this figure rose to 61%.
However, many have expressed concern that the benefits brought about by the pandemic may be only temporary. With lockdown well and truly over, almost half (48%) of carers and over a third (36%) of working parents are concerned that taking time off for caring needs will be frowned upon at work.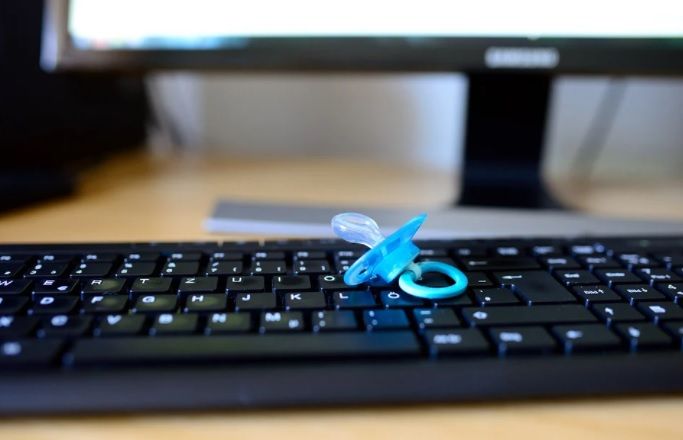 Aiming to shine a spotlight on what employers can do to help parents and carers achieve a more healthy balance between their work and home lives, National Work Life Week is run by the charity Working Families. Each year, organisations of all sizes from across all sectors take part and focus on the wellbeing of their teams.
This year, 85% of working parents said that work-life balance is a top priority for them and will influence their next job choice. According to Working Families, employers who hope to attract (and retain) the best, most diverse talent, need to:
Make sure that their organisation's culture and performance management process values and rewards employees output over hours or location worked.
Ensure training is provided for line managers around how to support parents and carers, getting the best from teams who may be working in a variety of different, flexible ways.
Actively raise awareness of wellbeing and mental health in their teams, with a range of support available for staff to access.
CEO of Working Families, Jan van Zyl, commented: "It's depressing to see that - in 2021 - so many women still find that being a parent stops them getting promoted at work. Half of people caring for another family member find their caring responsibilities do the same. So much talent and so many diverse perspectives are being lost because too many businesses can't move past outdated workplace cultures.
"While increasingly high numbers of managers and leaders recognise the benefits of family-friendly ways of working, there are still pockets of resistance across sectors. But the experience of the pandemic has speeded up a shift in how many of us want to work.
"We take great heart from the fact that the pandemic has led to positive change in many organisations, and conversations about mental health and wellbeing are more accepted than they were. This National Work Life Week, we want to encourage employers to build back from COVID with increased focus on helping their teams get the balance between work and home right, and use it as an opportunity to have some open conversations with their employees about the change they want to see."
What is work-life balance?
When we hear the term work-life balance, it generally refers to the idea that we all need time for both work and our lives away from work (be that relaxation, family time, quality time alone, or even day-to-day life admin). Ensuring you have a sustainable work-life balance means putting a plan in place to ensure you are balancing how many hours you spend working, alongside how much time you are doing other things you enjoy away from work.
While solid in theory, maintaining this can be challenging, depending on your lifestyle, responsibilities, and family situation. Someone at the beginning of their career may be seeing more fulfilling progression and may enjoy building skills and dedicating more time to progression. However, over time you may see your priorities shift, and work may feel like it should be less of a focus in your life.
With our overall shift away from a traditional 9-5 culture, it can be hard to know when we can switch off. Thanks to emails, WhatsApp, video conferencing, flexible working hours, and more, we've seen a move towards more instant forms of communication. Without healthy boundaries in place to know where our work life begins and ends, we risk rising levels of stress, exhaustion, and burnout.
How to improve your work-life balance
Life Coach Directory shares simple tips you can try to help create a more sustainable work-life balance.
Schedule fun and rest into your day. It may sound counterintuitive if you're already feeling overwhelmed, but building in time for self-care through exercise, socialising, and doing things that you enjoy is so important. By scheduling these things in, you can start shifting your mindset away from 'I wish I had the time to…' or 'That's a luxury I can't fit in...', helping you to begin recognising that time for enjoyment can be both revitalising and rewarding.
Set boundaries. Learning to say no in the workplace is hard, but many of us could benefit from setting those boundaries. Saying yes may make us feel like we're being a good employee, but when we do it to our own detriment, it can have a lasting impact on our wellbeing.
Work smart, not long. Presenteeism is a real problem. Whether it's dragging yourself into work when you're not feeling well, or forcing yourself to stay put when you know you're not going to be productive, learning how to work more smartly and efficiently can have a huge impact. Tightening your prioritisation and planning skills can be a great place to start, as this can help you to avoid getting caught up in less productive activities, as well as helping you avoid taking on more work than you can handle.
---
To learn more about how you can assess your work-life balance, or to connect with a coach who specialises in work-life balance, visit Life Coach Directory.