WELLBEING
10 terrific things to try in March to benefit your wellbeing
---
From a book that will reignite your creativity to an outdoor activity made for moments of reflection, try something new with our enriching suggestions
1. Page-turners
My Year In Small Drawings: Notice, Draw, Appreciate by Matilda Tristram
If you're seeking a new creative outlet, this wonderfully visual diary is a fantastic place to start. From trees to objects in the window, get drawing little-by-little with Matilda Tristram's sketching prompts, designed to help you find a moment of relaxation throughout the year.
(Out now, £10.99)
2. Out and about
Go for a gratitude walk
When life gets busy, it can be difficult to make time to recognise the things that make you happy, but going on a gratitude walk can be an effective solution. Use your daily walk to think about what you're thankful for, or use prompts from a gratitude scavenger hunt to help you better understand yourself. For example, pick up something along the way that makes you thankful, or find one thing that you love to smell.
3. Act of kindness
Donate a letter
There's no denying that one letter can make someone's day – especially for those who are going through a difficult time and living with cancer. By donating a letter through the charity 'From Me to You', you'll be helping someone feel less alone on their journey. So if you want to put pen to paper and spread a little bit of kindness, sign up today.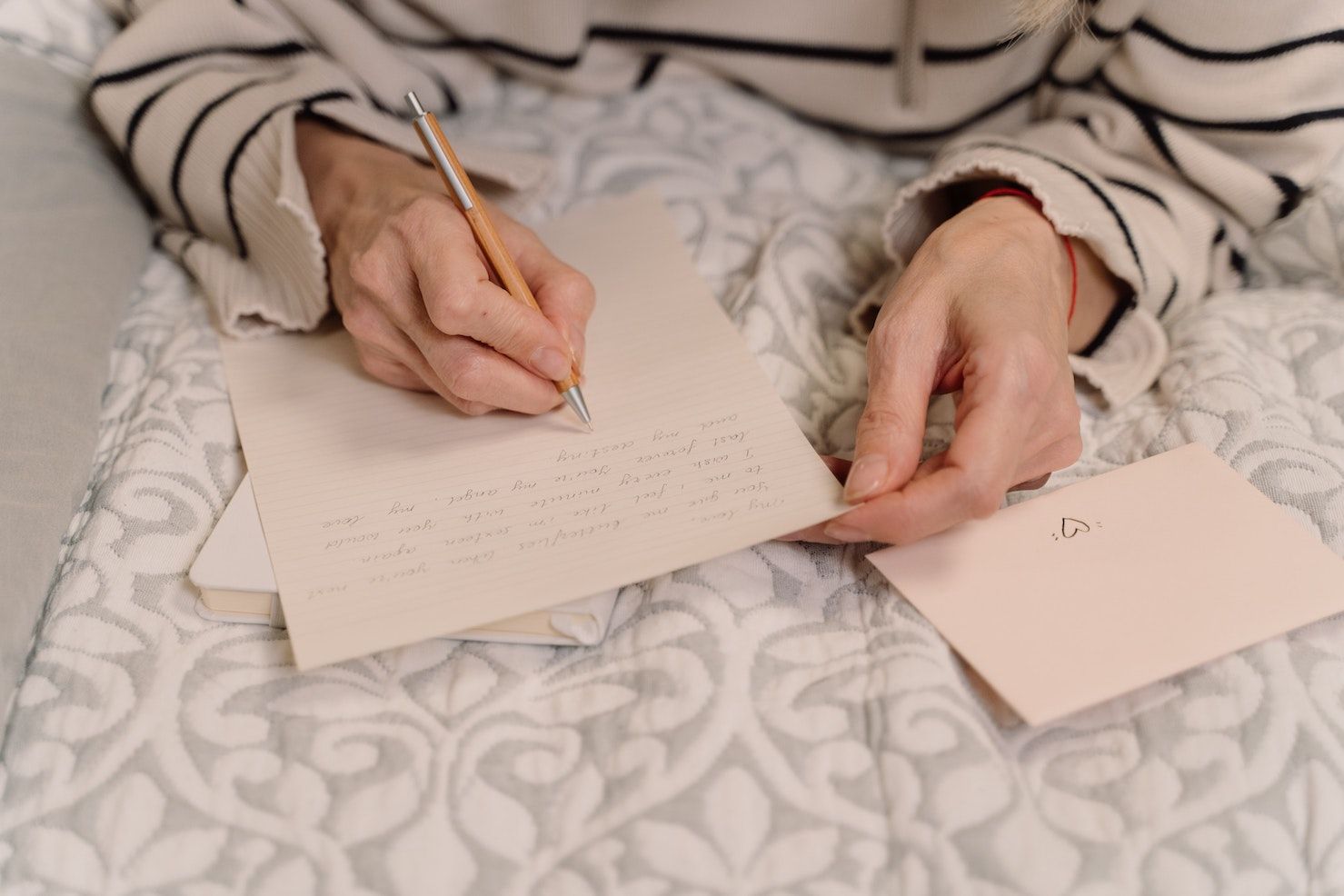 (Visit frommetoyouletters.co.uk)
4. Lend us your ears
'Radio Lento'
'Radio Lento' is a must for anyone who enjoys listening to the sound of birds tweeting in the morning, crashing coastal waves, or falling rain. Bring the outside in and be transported to a moment of solitude with these un-edited soothing soundscapes from around the UK. What are you waiting for? And relax…
(Available on some podcast platforms)
5. Plugged-In
Dr Justin Puder
Dr Justin Puder is a therapist and psychologist who uses funny and informative TikTok videos to educate his viewers on mental health, in the hope of reducing the stigma and helping people along the way. Whether you want to learn more, or you just fancy a relatable chuckle, give him a follow!
(@amoderntherapist on TikTok)
---
---
6. Lesson Learned
Self soothing
Can you really hug your way to better health? Apparently so! When your nervous system is heightened, experts suggest that by wrapping your arms tightly around yourself and embracing yourself in a warm self-hug, it can instantly lower your cortisol levels and calm your body.
7. Tech tip-offs
Kneady
Whether you're new to bread-making or you're a regular Paul Hollywood, we have the perfect app for you! Discover award-winning bread recipes from around the world, and find inspiration for your latest bake with a like-minded community of fellow bread-makers. Making bread has never been so easy…
(Available on the app store)
8. Get going
Tabata training
Don't have time for a lengthy workout? Tabata training is a form of HIIT workout that allows you to build your fitness levels with cardio exercises in 20 minutes. The workout is broken down into separate intervals which allows you to do each exercise for 20 seconds in rounds of eight, with a 10-second rest between each. Are you up for the challenge?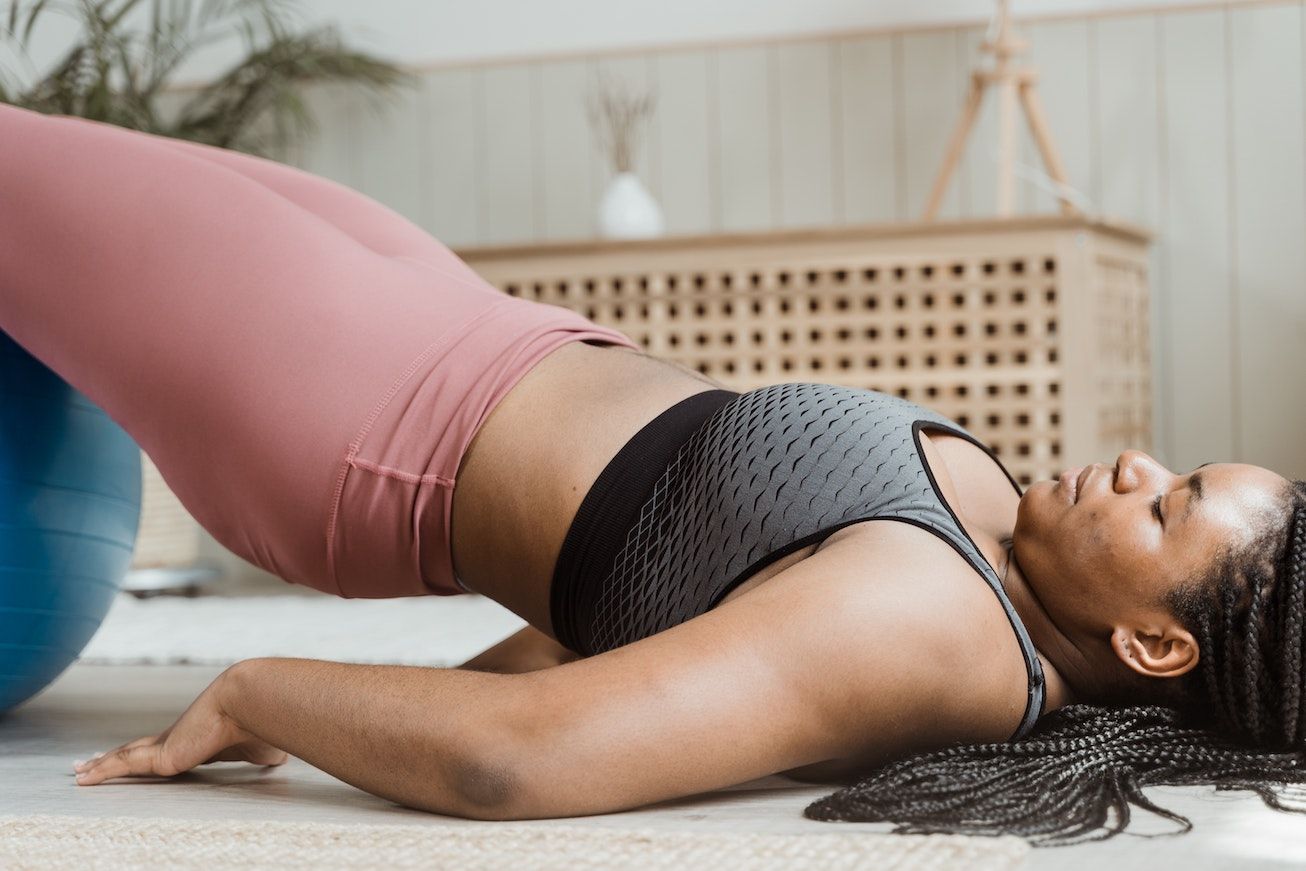 9. Square eyes
Stutz
If you've had a positive experience with therapy, you'll know the feeling of wanting to share it with others, and that's exactly what actor Jonah Hill does in his moving documentary. Jonah documents the candid conversations between himself and his therapist Phil Stutz, as they both open up about personal experiences and share the tools for a less anxious life.
(Available to watch on Netflix)
10. Treat yourself
'Colour Me Calm' Letterbox Gift
If you know someone who could do with a little pick-me-up, 'Colour Me Calm' is the perfect letterbox surprise. Filled with self-care indulgences, such as a mindfulness colouring book to help you find a mindful moment, a Supertea tea bag, and chocolate bar for your 'me time' moments, encourage your loved one to take some time for themselves and find a moment of calm.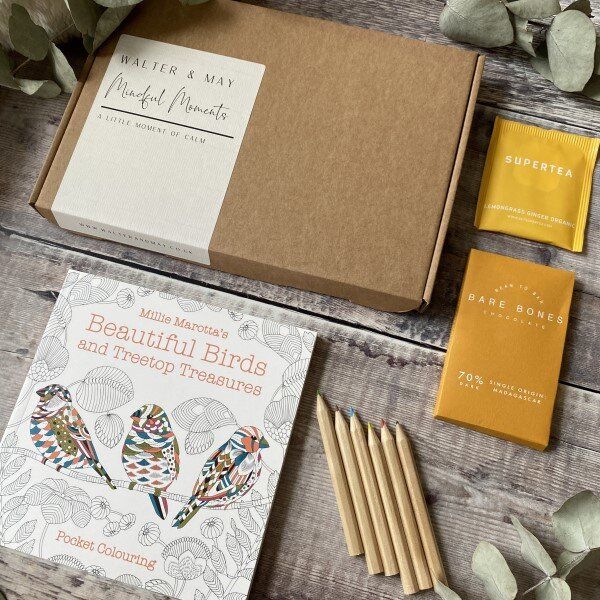 (£16 at walterandmay.co.uk)
Image credit | Walter & May
---