NEWS
Young designers on a mission to break the fashion-mould launch inclusive clothing brand
---
Ethical fashion brand launches its debut collection, born from a mission to provide inclusive, real-life work experience to young adults with disabilities
The people-centric project TheTh3rdLevel is here to open the doors of fashion inclusivity. A comfortable, in-expensive, stylish and quirky clothing brand, TheTh3rdLevel is an online fashion retail store designed, implemented and sold from young adults with learning difficulties.
The quirky garments available via the online store range from hoodies and t-shirts to beanies, socks, caps and accessories and feature the work of the young adults who attend Post19, a leading life skills and support centre for young adults with learning difficulties.
Based on a mentorship scheme born out of a desire to further support the young adults that attend the centre on community-based programs, the project provides real-life vocational training opportunities to its participants.
Staff Katie, Rob, Charlotte and Jacob from Post19 are the mentors behind TheTh3rdLevel. In creating this commercially-viable project, the staff-turned business mentors can offer work experience to their young adults, under all outputs.
From creating their own designs and executing them through textile and fabric printing, to stock control, delivery organisation, retail management and make-up and photography on the shoots, the young adults of TheTh3rdLevel get involved every step of the way.
Speaking in their Christmas photoshoot video, Managing Director Rob Power echoes this dedication: "We wanted to try something new for our guys. Give them a different opportunity that most of them will never, ever get to do in their lives.
"It gives them confidence, a belief in themselves that they can actually do something, that they are worthwhile."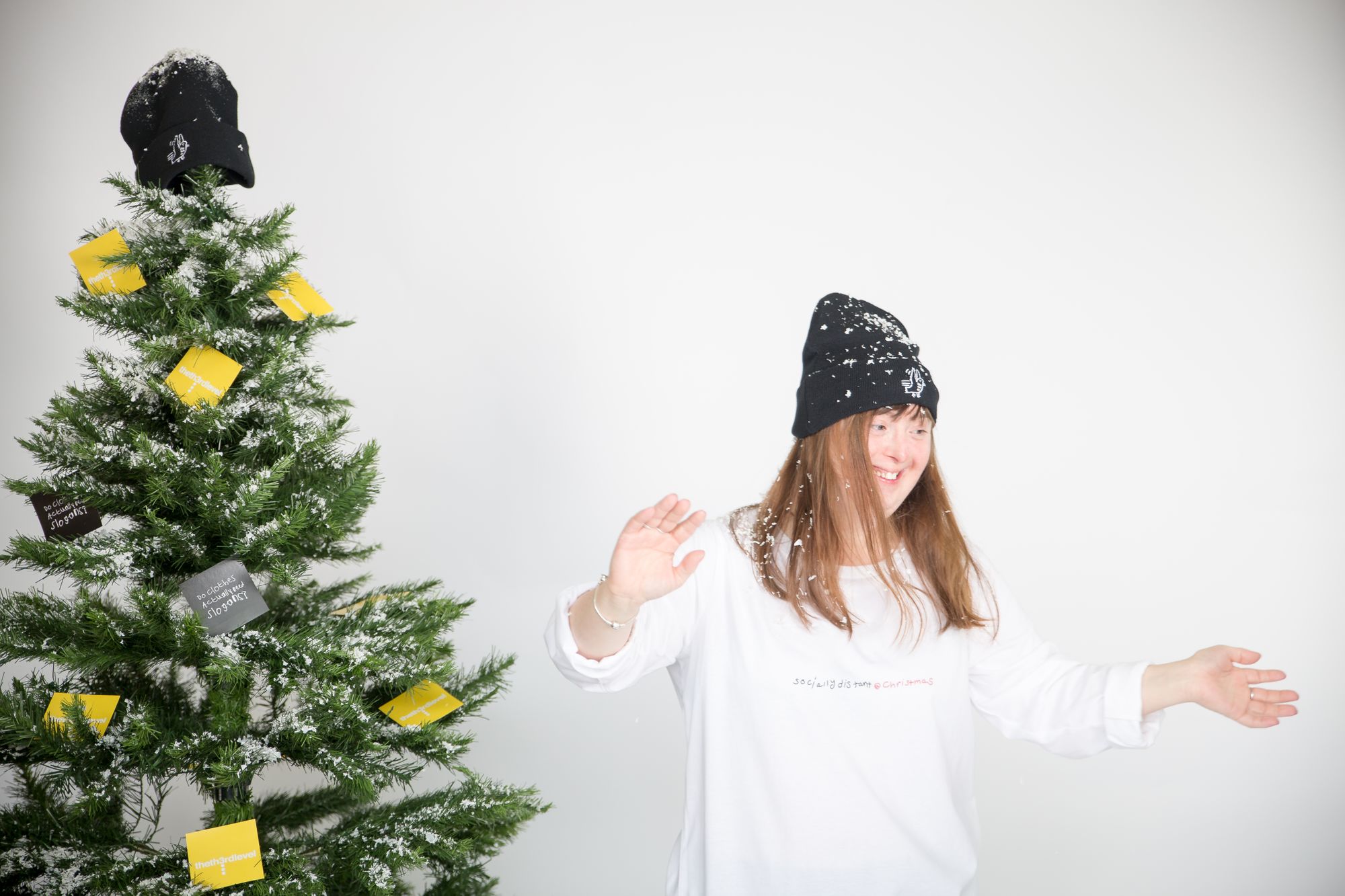 People centered, planet friendly
The people-centric business has another mission at heart: striving to be as sustainable and as environmentally responsible as possible. For every purchase made, TheTh3rdLevel pledges to plant a tree in a deforested part of the world, through a partnership with the Eden Reforestation Projects. Clothing is created from either 100% organic cotton or a mix of organic and recycled materials and suppliers are consciously selected based on their ethical standards.
This project opens many doors for young people with learning difficulties, and both Post19 and TheTh3rdLevel have one simple message, to educate and inspire other businesses to offer similar opportunities to young people. Their slogan, people planet products sums this up perfectly.
For more information and to support this project visit TheTh3rdLevel and Post19.