NEWS
World Mental Health Day: Charities, Government and the Royal Family Focus on Mental Health
---
Mental health campaigns, government initiatives announced today
World Mental Health Day is recognised on 10 October every year. This year's theme, set by the World Federation for Mental Health, is young people and mental health in a changing world. Here's a look at some initiatives announced today.
Theresa May has appointed Jackie Doyle-Price as suicide prevention minister, with the aim of helping to tackle the stigma surrounding suicide and reduce the number of people who take their lives each year in England. Around 4,500 people complete suicide every year in England, and suicide remains the leading cause of death for men under 45. In her new role, Jackie Doyle-Price will lead government efforts to cut this number, the PM's office stated.
New mental health support teams will be placed in schools to ensure young people with mental health issues get help. Recruitment for support teams has begun and trainees will start studying in January to join schools across England next year, government officials said. The government has also pledged to provide tools to help schools measure their students' health - including mental wellbeing, supporting the commitment to make education in mental health and resilience a compulsory part of the curriculum.
"We are particularly pleased that the government has announced today that it will be introducing mental health lessons in schools," Samaritans CEO Ruth Sutherland said.  "Samaritans believes that learning to deal with your emotions is as important as learning to read and write. We therefore welcome this announcement and look forward to seeing details of it. We hope that they will be rolled out to every child in good time and are accompanied by an evidence-based, comprehensive syllabus."
The PM also announced new funding for the Samaritans - its helpline will continue to be free for the next four years with up £1.8 million in support from the government going to the charity. Ruth said she's "incredibly pleased" with the helpline funding and said it will help the Samaritans make sure their life-saving service is always there for anyone who is struggling to cope.
Many mental health charities have announced mental health campaigns in celebration of World Mental Health Day.
Hollywood A-List actress Glenn Close has teamed up with Time to Change Global, a campaign led by charities Mind and Rethink Mental Illness. The American actor stars in the film which premiers in London today at the Global Mental Health Summit. The film discusses personal experiences of mental health and the stigma behind it, including contributors from New Delhi, Nigeria, Kenya.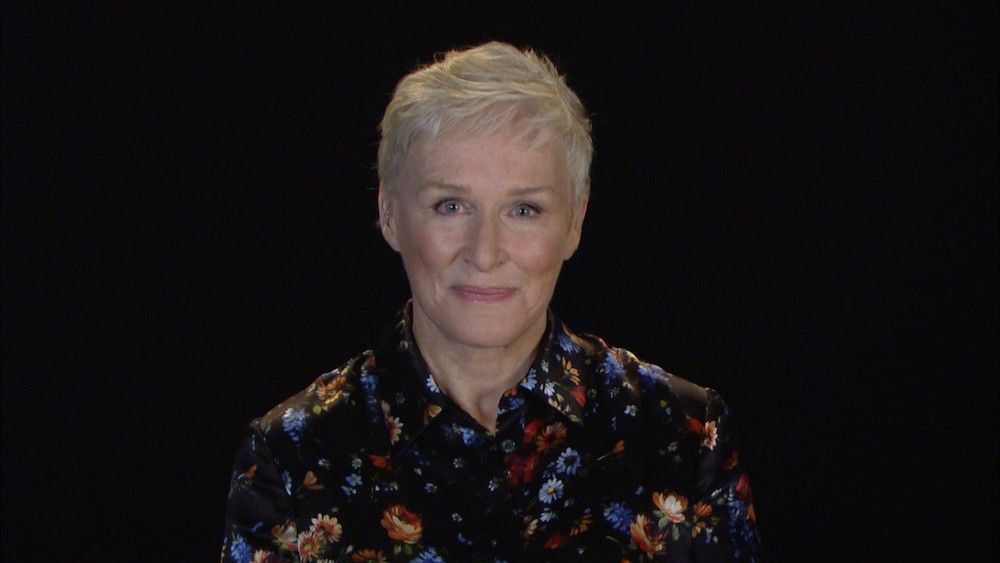 The film also features 'The Great British Bake Off' winner Nadiya Hussain, who shares her experiences of panic attacks and mental health stigma. In the film, Glenn says, "Let's start a new, global conversation about mental health that takes root in all of our communities, so that wherever you live in the world, there isn't any shame attached to mental health. If we achieve this and put mental health on an equal footing to physical health - and why wouldn't you - our world would be a much better, fairer, healthier, productive and happier place. It's time to talk about mental health."
More than 2,000 schools and hundreds of businesses have joined up with children and adolescent mental health charity Young Minds to wear yellow today as part of the charity's #HelloYellow campaign.
Young Minds says #HelloYellow is a day for children, young people, families and groups of friends to wear something yellow to show young people that they're not alone with their mental health. The charity aims to amplify its message that whatever you're going through, you can talk to someone if you're struggling to cope. Schools across the UK will hold assemblies and lessons on mental health as part of the campaign.
Mental health charity SANE is fighting mental health stigma by asking people to take a moment to put themselves in somebody else's shoes with their #InMyShoes campaign. The #InMyShoes campaign - featuring former England international footballer Stan Collymore, Team GB sprinter Ashleigh Nelson, professional dancer Robin Windsor and TV gardener David Domoney - emphasises that anyone, regardless of age, wealth or fame, can be impacted by mental ill-health.
Marjorie Wallace, chief executive of SANE, said the aim of the campaign is to "encourage people to look out for each other so that those who feel they may have problems can seek support as early as possible. We are grateful to our supporters for sharing their experiences in these films, which we hope will give others the courage to speak out."
Join the conversation this World Mental Health Day by supporting your chosen mental health charity or participate in the conversation using #WorldMentalHealthDay.
---
The Samaritans helpline on 116 123 is free to call from any phone; you can also email [email protected] for support or get face-to-face support at Samaritans branches (https://www.samaritans.org/branches).
If you are struggling with your mental health, counselling may help. Visit Counselling Directory to find a counsellor near you.