Do you need to talk? Here's how you can access mental health support, from online counselling, hypnotherapy and coaching, to general listening lines
The UK government has officially called for a second nationwide lockdown. We must once again stay at home, leaving only for the essentials - food, health reasons or work (where this absolutely cannot be done from home).
We are living in an uncertain and turbulent time. Guidance and news reports have been changing daily for months, so many of us, understandably, will be feeling unsettled and confused. This year has been incredibly difficult for so many reasons. Whether you were already undergoing mental health support or are experiencing new levels of distress, worry and anxiety as a result of this time, please know that help is available. You're not alone in this, and nobody should feel they aren't deserving or able to access support.
If you need immediate support...
For guidance and advice on COVID-19, we encourage you to keep up to date with the latest from the NHS, Government and Public Health England.
If you need medical help for any reason, do not go to places like a GP surgery, pharmacy or hospital. This is to protect others. If you have symptoms of coronavirus (high temperature or a new, continuous cough), use the 111 coronavirus service.
If you need help or advice not related to COVID-19:
Visit the NHS website or your local GP Surgery website.
For urgent medical help, use the NHS 111 online service. Please, only call 111 if you're unable to get help online.
For life-threatening emergencies, call 999.
If you're pregnant and worried about coronavirus, visit the Royal College of Obstetricians & Gynaecologists (RCOG) website.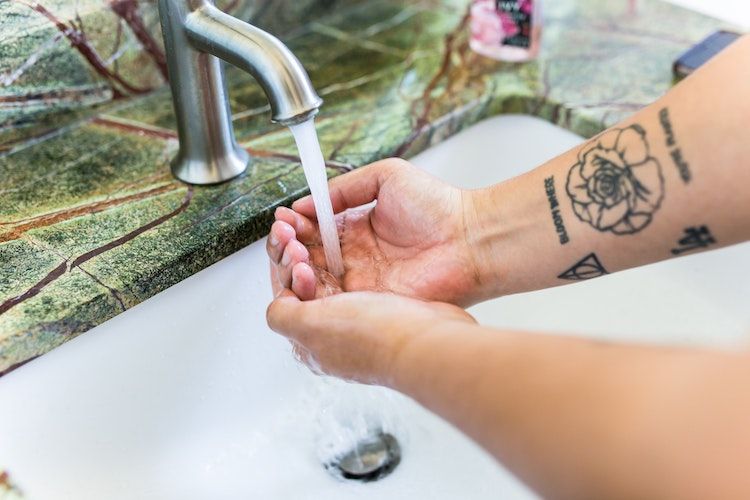 If you need mental health support...
You can call Samaritans on 116 123 or email them on [email protected]. Unfortunately, due to the coronavirus outbreak, branch visits are currently suspended. While it may take them longer to answer the phone or emails, they are still here - ready to listen.
Counselling
Online counselling is a highly successful and effective form of support. While it is different from a standard face-to-face session and may suit some people more than others, it allows you to access help whenever and wherever you are.
Counselling Directory currently lists more than 15,000 professional counsellors offering online therapy - ready and available to help you navigate this difficult time. Simply select the type of session you would prefer (online or telephone) and search through our available counsellors until you find one you feel you resonate with. Take your time with this – while things may feel urgent, it's important you have a connection with the therapist.
When you have found the therapist you think is right for you, send them an email.
If you already work with a therapist and you haven't yet discussed next steps during this time, we encourage you to speak with them openly and honestly. They will be doing what they can to help you, but keep in mind they are also having to navigate this time and understand what is best for them, their families and their clients.
Coaching
Interested in coaching? Perhaps you're already working with a coach, but are feeling a little lost now that you are unable to conduct sessions face-to-face. Fortunately, coaching is easily adapted to online, with many coaches working predominantly via telephone or virtual platforms.
Coaching can benefit you in so many ways, and actually, we recommend coaching to anyone. With many of us now working from home, or at least, out of our usual routine, we have the capacity to learn a lot about ourselves. We're no longer able to socialise physically and going outside is limited, so it's likely you'll begin to realise what it is you thrive on - maybe you're flourishing working from home away from colleagues, or you've learnt that you aren't great in solitude, and so are practising new techniques to keep energised.
Life Coach Directory has more than 1,000 online coaches who are ready to talk. Search through their profiles until you find the one for you and give them a call.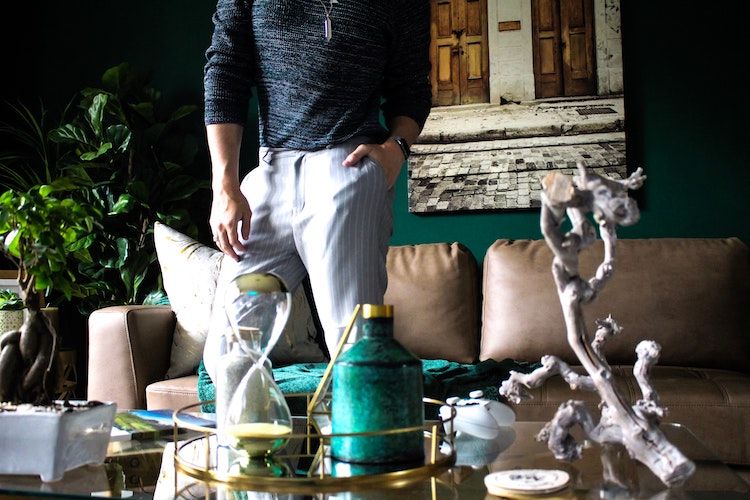 Nutrition support
With supermarkets once again implementing restrictions and guidance, and our regular opportunities to move our bodies hindered (not to mention the darker, colder days) it's no surprise that many of us are feeling lost and are seeking additional support.
Fortunately, the health and wellness community has come together and thanks to social media, it's easier now than ever to access online support, including home workouts, virtual classes and tips and tricks. When it comes to nutrition-specific advice however, much of the information available is conflicting and confusing. If you are looking for nutritional guidance, we encourage you to seek professional help. Diet is not a one size fits all approach and what one person needs is totally different from another.
Working with a nutritionist remotely or via the phone ensures you receive the support you need, with maximum ease and convenience. They can offer you guidance on feeding your family during this time, general nutrition guidance and tailored advice specific to your body.
Search over 600 online nutritionists on Nutritionist Resource.
Hypnotherapy
If you are looking for alternative ways to manage feelings of anxiety and panic, hypnotherapy is an option you may not be aware of. Typically shrouded in mystery, hypnotherapy is an incredibly effective tool to help you manage negative thoughts and behaviours through the power of suggestion. Whether that be helping with stress-related conditions and easing anxiety or changing habits, such as quitting smoking.
There are many approaches in hypnotherapy, the approach which is right for you will depend on the hypnotherapist and the reason you are seeking treatment. There are also many self-hypnosis techniques that you can learn to help you continue your practice long after sessions are over.
Whether you are looking for anxiety support, are struggling with your sleeping habits, or perhaps you are pregnant and this uncertain time has left you feeling frightened and confused, hypnotherapy might be helpful to you. Visit Hypnotherapy Directory to learn more about online hypnotherapy and to find a hypnotherapist who can support you.
Looking after yourself and others...
If the above isn't right for you but you would like to speak to someone, our Where to Get Help page lists general listening lines that may be what you need right now. Please refer to the organisation's website for Coronavirus updates on how they are dealing with the outbreak.
It may be that you are looking at ways you can support your mental health and wellbeing, and that of those around you, during this time. This is a completely new way of living for all of us, and so it's important to listen to what you need - emotionally, physically and spiritually.
Many holistic therapies have had to cease practice during the COVID-19 lockdown, so if you are seeking holistic treatment, please refer to your local clinic or therapist for information. Therapy Directory has released guidance and advice around COVID-19, detailing the recommendations and alternative options for both the general public and its professionals.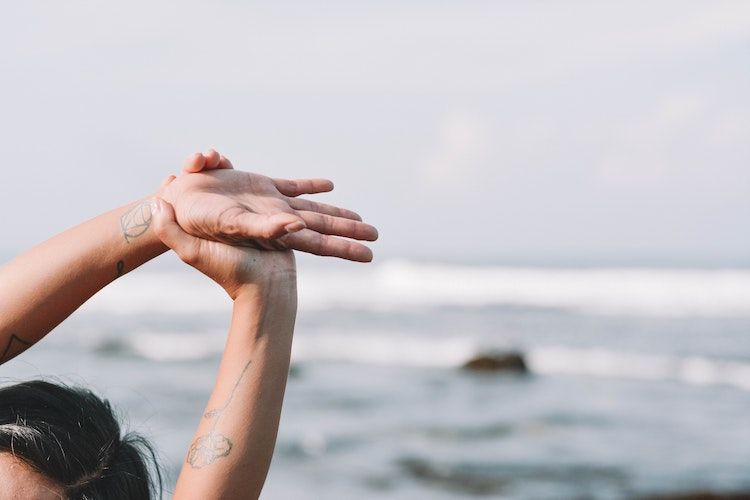 Many pilates and yoga studios have released virtual classes, so that many of us can still get our wellness fix while at home. Yet if this isn't possible for you, for whatever reason, we have gathered as much information as we can to help you navigate this time with ease.
General wellbeing
Working from home
Helping children
Article updated 1 November 2020. Originally published 25 March 2020.