CORONAVIRUS
What you need to know about online counselling
---
Interested in online counselling? Counsellor Rhona Petticrew shares her journey, from qualifying as a counsellor more than 20 years ago to becoming an expert in providing online support
When the team at Happiful invited me to write an article about online therapy, I initially wondered what I could possibly add to the plethora of informative sites and courses already available, just a click away, online.
Since the outbreak of COVID-19, however, face-to-face work has almost completely stopped due to the need for social distancing and self-isolation. Many therapists new to online work need to make rapid adjustments to a different way of working. Prospective clients are wondering perhaps if an online counselling contract can ever deliver the same quality of care and therapeutic intervention based around the core conditions of empathy, congruence and unconditional positive regard, achievable in the intimacy of the counselling room.
Online work will not suit every counsellor or meet the needs of every client, but for anyone still in doubt, here are some of my own personal experiences which I hope will support fellow professionals new to the online contract and hopefully enable clients to reach a decision.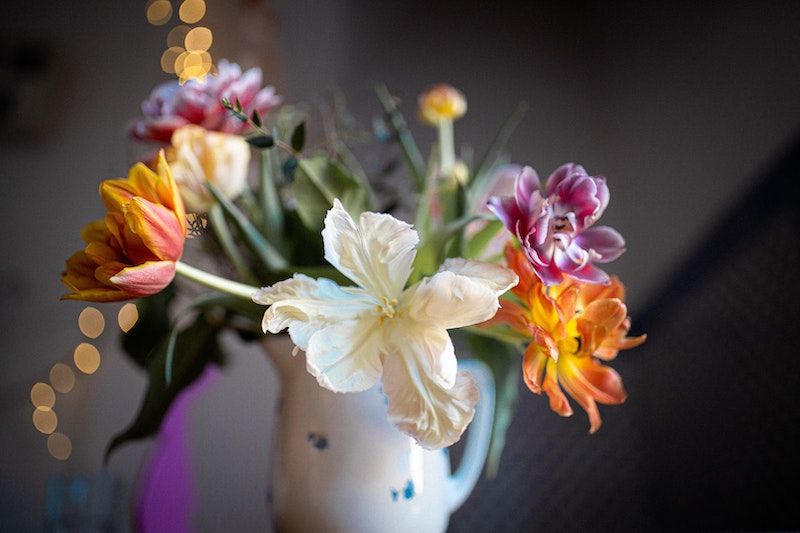 A new counsellor
After graduation, I divided my private practice between Glasgow City Centre and my farm in rural Lanarkshire. I saw the potential for online work, particularly in the farming community where I lived, but confidence in my foresight was short-lived. There was virtually no uptake of my online offering, but one thing was clear – for face-to-face work (still very much the preferred option), clients were prepared to travel. I was engaged in research as part of a proposed MSc into how and where clients preferred to work.
I investigated why many of my city centre clients, unable to make a particular weekly appointment would reschedule for a day when I was working from home. Having done so, they would then reappoint to see me at my rural practice, despite the increased weekly cost in terms of time and travelling. Was it the additional privacy and seclusion they preferred? Being closer to nature?
I learned that the main factor was the time spent travelling from the city felt useful to the client, enabling them to leave behind the stresses of work or interruptions at home. The time spent returning to the city also provided time to process. It's not unusual for clients to make a 50 mile round trip to my practice. But, even before the current pandemic, there was a significant uptake in online therapy – accounting for more than 10% of my client work.
Client feedback suggests feeling heard and understood is at the heart of the therapeutic alliance
In 2008, I moved from Scotland to Greece. I bought a large olive grove estate, intending to provide a facility for individuals recovering from trauma, including bereavement or physical debility. I gave existing clients notice of my departure, but several individuals continued to work with me online.
I predicted that the online work would fizzle out eventually, but my online client base actually began to grow. In 2010, I flew back to the UK and completed a CPD (Continuing Professional Development) skills course in London, in Counselling Online. It affirmed that I was already competent in offering counselling online, but also provided additional valuable information.
New referrals from previous clients in the UK increased and my work in Greece with the transient foreign seasonal population often resulted in ongoing online work internationally. It was always my intention to return to live permanently in the UK and in 2016 my practice returned to Britain.
---
Online counselling and the coronavirus
Until our government's instruction to socially distance, the percentage split in my practice between work face-to-face and work online, rose to 80:20. Post-lockdown, while I initially saw a drop in hours, this was a brief lull before numbers began steadily rising.
The exponential growth of smartphone use means we've never been more connected. There is a huge amount of easily accessible information and training available online, as well as platforms through which therapy may be conducted via video calls; VSee is one of the most secure. Much of my continued learning and refinement of online practice, however, has been client-led.
At intake, I invite clients to consider how they wish to work. Despite the wide availability of new technologies, many clients opt for voice-only call rather than video. Some colleagues prefer the virtual face-to-face connection with clients, but I'm happy to accommodate the preference for voice-only. Research suggests this 'sharpens' listening skills as we are less distracted by the visual component, and client feedback suggests feeling heard and understood is at the heart of the therapeutic alliance.
Post-lockdown, while I initially saw a drop in hours, this was a brief lull before numbers began steadily rising
Clients at intake should remember when contracting a counsellor online to ask for verification of their qualifications, the professional body they belong to or are accredited by, and to check out two or three therapists until they find one with whom they feel most comfortable, prior to the commencement of the contract.
Payment of the therapist's fee in face-to-face private work is often conducted at the end of the session, but in online work, the therapist frequently expects payment before the session begins either directly using devices such as Sumup or from the client's online banking facility. Clients will usually be advised to commit to a minimum agreement of six sessions and should not feel pressured into paying for a course of work upfront, but on a session by session basis only.
Advice for online counselling
Even seasoned professional online counsellors have to deal with practical difficulties involving online work. Not every client has a state of the art HD video monitor and superfast broadband, therefore, a brief note to the client at, or preparatory to intake, with a list of tips, can avoid time being wasted at the outset. The current stress load on internet provision throughout the day varies and it may be necessary to revert to voice-only calls during a video session.
Holding a phone steady in one position for 50 minutes is tiring. A static device for holding the phone or propping it up using Bluetack on and against a hard surface is beneficial. It's also a good idea to locate whichever device is chosen at head height on a pile of books (politicians and pundits on TV take note!). You're then at eye level with the camera on your device. It can be quite distracting if it's located on a desk at an unnatural forty-five-degree angle giving the participants a clear view up each other's nose!
Finally, I mentioned in the introduction that clients often benefit from the journey to and from a session. Some quiet time or meditation is an advantage, but home life is proving difficult for many clients, given that school closures mean children or teenagers are at home. The potential for interruption is so much greater. Teenagers are possibly easier to negotiate with when it comes to claiming peace and quiet... not so easy with those still in single figures! It's worth discussing how that might be managed.
Whether you are a client looking for support, or a professional transitioning from face-to-face to online and telephone counselling, take your time. This is a new way of communicating, and what works for each of us may vary and change as we navigate this time. We're all doing the best we can.
---