RELATIONSHIPS
We're Under the Same Roof, But Feel so Distant. Where's Our Intimacy Gone?
---
Understanding intimacy and how to rekindle your relationship connection
We can sometimes feel like we've lost the sense of closeness we need in our relationships, or that we have to be telepathic to understand our partner's world. Perhaps you're concerned that intimacy means sex to your partner, while you miss the closeness and vulnerability you once had.
Intimacy is the sense of being able to let your guard down because your significant other will accept you for who you are. It includes a whole range of feelings and situations, including supporting each other through life's painful moments too.
When feeling intimacy, endorphins are released into our bodies to reward the behaviour, and leave us feeling euphoric. We then crave this state and enjoy feeling connected to our partner.
To improve intimacy in your relationship, think of it as a living thing that changes throughout your life. As you mature, both you and your partner's needs change, so be open to that and acknowledge it in your relationship.
By its nature, intimacy relies on you being open and trusting of others. This can involve a leap of faith and being vulnerable. As intimacy builds over time, it's essential to be comfortable with each step, but aware that you'll need to be open to sharing at a deeper level in the long run.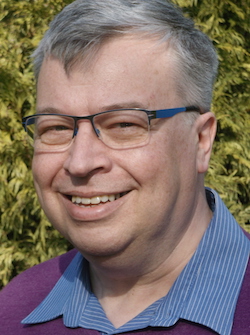 In the same vein, you need to be forgiving and open with your partner. It's hard to achieve intimacy if you can't accept the difficult parts as well as the likeable. Learn how to disagree and fight, but in a respectful way so you're both heard. You don't need to have the same opinion to have intimacy.
Sometimes rekindling intimacy can be difficult on your own. Talking to a counsellor can help to tackle the issues, so you can work together to build intimacy back into your relationship.
Read the full article on Counselling Directory.
Written by Graeme Orr MBACP(Accred) UKRCP Reg Ind Counsellor.