NEWS
UK Black Pride announces 15th anniversary virtual party
---
UK Black Pride is hosting a day of virtual celebrations this Sunday 16 August to celebrate its 15th birthday
To mark 15 years of dedication and celebration of the LGBTQ+ Black community, the virtual festival will host live performances, DJ sets and speakers plus a series of virtual rooms hosted by partners of the community.
The exciting line-up, headlined by singer Vincint, features dark-glam pop singer Jason Kwan, human rights defender Maria Munir, artist Toya Delazy and award-winning drag queen Veronica Montenegro.
This year's theme for UK Black Pride's historic anniversary is 'home', and represents the movement's mission, reaffirming its commitment and pledge to its communities.
A release statement from the festival shared further details on what 'home' symbolises: "We hope to always be that place you feel you can come to when your feet are tired and your heart is heavy. We hope to continue to create spaces for you all that remind you that with us is one of the places where you belong."
UK Black Pride is Europe's largest celebration for LGBTQ+ people of African, Asian, Caribbean, Middle Eastern and Latin American descent, but is also a movement that seeks to provide safe spaces for celebration, and a community encouraged to express themselves without judgement or stigma.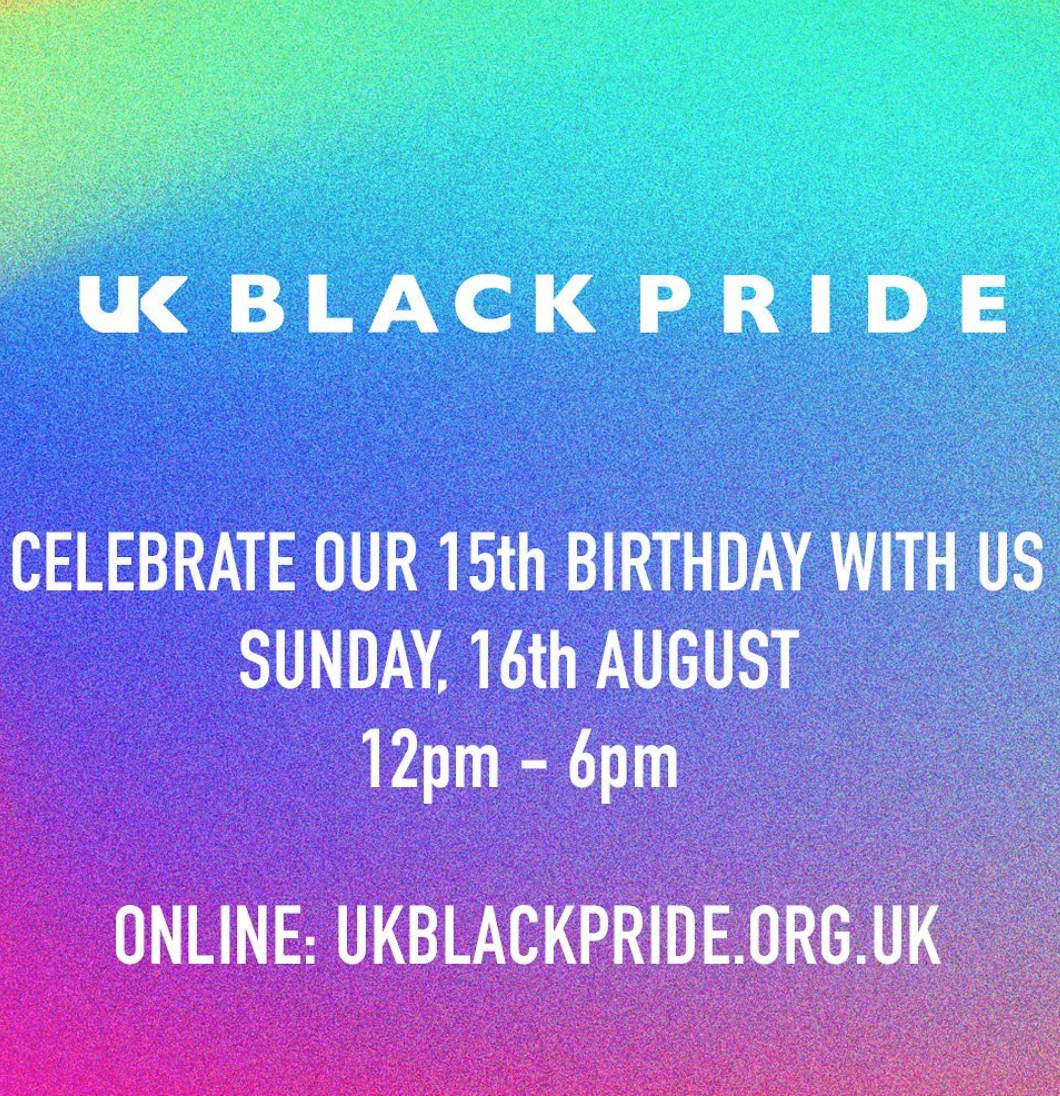 Lady Phyll, executive director and co-founder of UK Black Pride started the movement in 2005 in Southend-on-Sea. She writes, "Many emotions about UK Black Pride arriving at 15 years, it's not been easy, we have been challenged, ridiculed, disrespected, discriminated but yet still our resilience, passion, determination, commitment, the need for equality/equity and for love has brought us to this place, so many people to thank for helping build UKBP.
"So we'll be hosting a spectacular day of celebrations which will be live streamed, including performances, live DJ sessions & speakers; alongside a series of virtual rooms hosted by our partners within the community."
The virtual festival will kick off at midday with celebrations closing at 6pm, and you can join in via UK Black Pride's official website. Enjoy!