There are limits to what we can do to control the spread of COVID-19, but there's a lot we can do to control our response to it
As a society, we're facing an unprecedented time of worry and change with the spread of COVID-19. And, particularly during times of uncertainty, it's easy to feel out of control, which, in turn, can have a negative impact on our mood and overall wellbeing.
Now, more than ever, we need to build mental resilience as we all try to work out how to navigate our new day-to-day lives.
What is mental resilience?
For some reason, when I hear the word 'resilience' it makes me think of 'toughness'; having an impenetrable armour, which can't be worn down. But that's not quite right – resilience doesn't mean that nothing will ever impact or harm you. It means that, if you do go through a painful experience, you have tools at hand which can enable you to feel better again.
Joshua Miles, BACP accredited Psychotherapist, agrees. "In essence, being resilient means being able to adapt and bounce back when something difficult happens in our lives.
It's the ability to once again pick ourselves up after trauma or a painful experience.
"Our levels of resiliency will change and develop throughout our lives and, at points, we will find that we do not cope as well as others, as well as surprising ourselves when we manage a difficult situation. In another sense, resilience is just one of many psychological tools we implement to get us back to feeling normal again."
Thankfully, there are steps we can all take to help protect our everyday mental wellbeing. Here we share some tips to stay mentally well and help you build emotional resilience during uncertain times.
Develop a routine
Although it can feel really difficult if your normal routine has been disrupted by things out of your control, it's important to try to keep your routine as stable as possible, to give you a feeling of normality.
This can be easier if you're working from home or homeschooling your children, but there are other ways you can create your own sense routine if this isn't the case for you. Getting up and going to bed at consistent times, getting some fresh air (if you're able to), and having three regular meals a day all sound simple, but they can go a long way in helping you to maintain a sense of normality.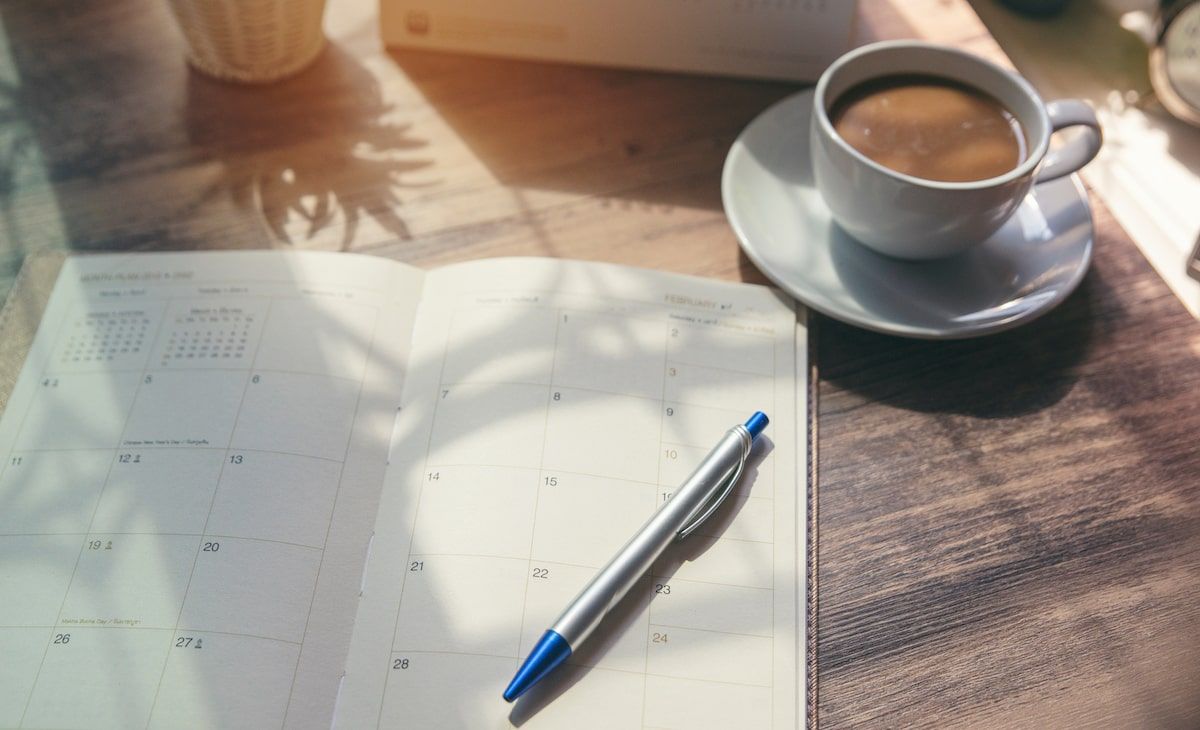 Abi Bennetts, Digital PR Strategist at Digitaloft, says that it's not all about Monday to Friday – keeping a weekend routine is important, too.
"I might not be going anywhere or have any 'plans' but keeping a weekend routine really helps – a G&T and music on a Friday afternoon, a yummy brunch and nice coffee on a Saturday morning. I'm trying to keep the weekends as fun and relaxing as possible, which also helps keep the separation between workdays and weekends."
Make note of your feelings
Brendan Street, Professional Head of Emotional Wellbeing at Nuffield Health, says that putting our emotions into words can help us get through stressful events. "Try writing about your feelings for a few minutes nonstop, this can help you organise your thoughts and better cope with your emotions.
"Remember that the situation is only temporary, just like strong emotions which can seem intense and long-lasting, all of this will eventually pass. Try to take a step back and focus on what you can control."
Katie Hoare, Digital Marketing and Content Officer at Happiful, says that writing is key for her mental resilience. "If I'm feeling incredibly overwhelmed and stressed, I sit down in a quiet, undisturbed spot and close my eyes and count to 10. Then, I write down everything I am feeling – like a brain dump – and I acknowledge those feelings in turn.
"It's a chance to list every possible thing that's unsettling me. I can take each problem, in turn, and make one realistic action for each. This helps to reduce the overwhelming feelings I have, allowing me to feel calmer."
Prioritise relaxation
If you're finding the news overwhelming right now (who isn't?), try to find new techniques or routines to help you relax. Relaxation techniques such as meditation and mindfulness can help you become more aware and accepting of your thoughts.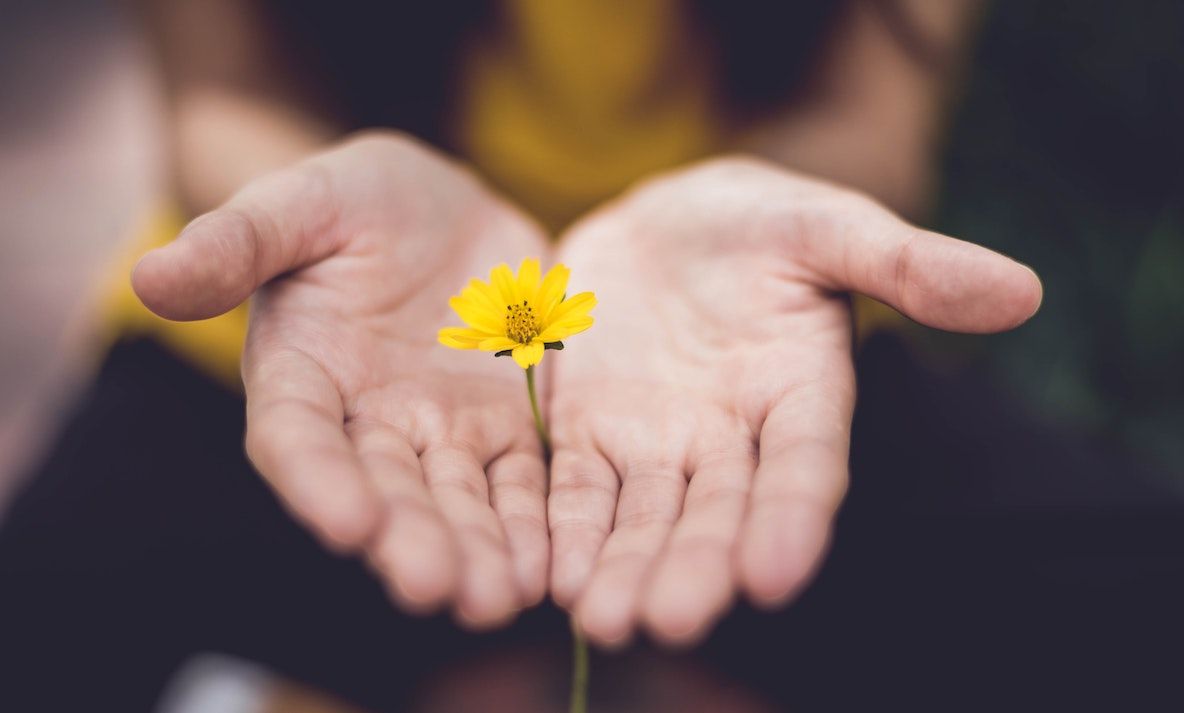 Kat Nicholls, Senior Writer at Happiful, says that she's adapted her evening routine, to help with relaxation. "I've noticed my anxiety is affecting me more at night at the moment, so I've created a new wind-down routine to help ease this. I switch off any devices about an hour before bed, listen to some sleep music from the Calm app and read some fiction.
"Then I write in my journal (a habit I had before the pandemic) and meditate before bed. It isn't a perfect science and I have had the odd night of restless sleep, but it's certainly helping."
Focus on the present
Brendan says that taking part in activities which bring you into the present is a great way to unwind. "Whether you're reading, cooking, cleaning, or doing something creative, you're concentrating on the task at hand, so you won't be continually worrying about an unknown future.
"It's also important to stay connected and reach out to others who make you feel positive and energised during this uncertain time," says Brendan. "Technology is a great way to stay in touch with friends and family and form community groups. Ask for help if you need it, and also offer support to those that need it as well."
Kat says that all of these things are important in her routine, too. "Other things that have been helping include movement every day (either walking, yoga or a home workout), playing The Sims (it's great escapism!) and regular video calls with friends and family."
Do what is best for you
Making small changes can make a big difference and can help you to effectively build mental resilience. But what might be beneficial for one person, might not be for another, so you should try a few things to see what works best for you.
Here, some of our Happiful readers share what's keeping them mentally well:
Meditating every morning, using my 1 daily walk as soon as I get up to clear my head, writing down 3 things to be grateful for at the start of every day ♥️

— Jessica Pardoe (@jessicapardoePR) April 9, 2020
Keeping a daily schedule, staying in touch with my treatment team and having regular contact with friends and family.

— Cara Lisette 🧜🏻‍♀️ (@CaraLisette) April 9, 2020
Sticking as close as possible to a routine. Set your goals for the week ahead and write them down. Then space them out over each day, including week-ends. make sure you don't stint or cheat on a job, because you're only fooling yourself.
Enjoy what you have in your life.

— Tom Kane Author & Blogger (@TigerBites) April 9, 2020
Number one thing is limiting time reading the news.

— O (@o_nothingisok) April 9, 2020
Keeping a sense of routine. Keeping busy (but also enjoying the quieter times). Side projects. Walking. Keeping a journal of the little things each day I'm grateful for or made me smile.

— littleyays (@littleyays) April 9, 2020
Planting seeds! Waking up every morning and seeing that they've grown (even just by a tiny bit) feels like a really positive way to mark the passing days :)

— Ellie McCaldin (@elliemccaldin) April 9, 2020
If you need mental health support
You can call Samaritans on 116 123 or email them on [email protected].
Alternatively, online counselling is a highly successful and effective form of support. While it is different from a standard face-to-face session and may suit some people more than others, it allows you to access help whenever and wherever you are.
Counselling Directory currently lists more than 12,000 online therapists – ready and available to help you navigate this difficult time.