Stephen Manderson, aka Professor Green, is on a mission to help people improve their gut health, and being honest about what's happening inside is a good place to start
Stephen Manderson is a man on a mission. He wants more people to talk. Specifically, he wants them to talk about gut health, bowel movements and what's happening - or not happening - for them on a daily basis.
Coming from a place of lived experience
The co-founder of Aguulp is passionate about promoting conversations around gut health because he's had to consider the state of his own since he was just five years old, when he was originally diagnosed with IBS. By that young age, he'd already spent a significant amount of time bouncing between doctor and hospital appointments, all focussed on finding a solution for his stomach woes.
Speaking on Happiful's podcast earlier this year, Stephen shared that it took him until his twenties to work out the relationship between anxiety and his ongoing stomach issues. "To join up the link between the gut and the brain took me many, many more years," he explains.
Stephen had a series of medical interventions in 2017 including surgery for a hiatus hernia, an upper abdominal incisional hernia and an umbilical hernia. "It was the umbilical hernia that was symptomatic," Stephen explains. "I was diagnosed with stage 2 esophagitis, gastritis and a whole heap of other stuff that was going on in my stomach."
When Stephen came out of hospital he had severe complications and ended up returning, for more care and procedures. Following this, he was prescribed a huge amount of painkillers and antibiotics, which when combined with medication for both acid reflux and recurrent tonsillitis, meant that his gut was suffering, resulting in a paralysed stomach (gastroparesis).
Stephen took time out to learn everything he could about the gut, which, he shares, led to long morning, lunch and dinner routines, taking various supplements in addition to medication, to aid digestion and gut health.
"Obviously there'd be a positive impact on my mental health because I was starting to get physically better but I noticed the better care I took of my gut, the better my head felt, and that kind of went beyond where I was at before any of these problems started," he says. "My mood was more consistent and I slept better."
The impact of gut issues
Sharing his daily routines with Kevin Godlington (now his business partner), the pair began to consider how liquid formulas could be created for brain and gut health. They wanted to make it easier for others to add crucial self-care steps into their day-to-day routine, knowing the positive impact it had for Stephen.
The result, after a lot of learning, research, clinical trials and change, is Aguulp.
Get to know your gut
Although Stephen's personal experiences may be more extreme than many people's, an incredible amount of us live with digestive issues, inconsistent or painful bowel movements. Information from BUPA suggests that two in 10 people in the UK have IBS, and searches for help with stomach issues over the past 12 months have increased significantly.
Its time, Stephen says, to talk more about this and take action.
Find out more about IBS
Keeping a symptom diary and talking to a GP are important first steps when addressing gut and bowel issues. In addition, Aguulp are supporting people with personal education around the gut as well offering gut tests and a range of liquid supplements.
Happiful and Aguulp
Happiful is all for breaking down the stigmas and too many of us are holding back when it comes to talking about gut issues and bowel problems, for fear of being judged by others or because we feel a sense of shame.
That's why we're over the moon to team up with Aguulp to offer one lucky Happiful subscriber the chance to win their new Gut it All 12-week gut health programme, worth £200!
The winner will receive:
2 x gut health tests with full report including insights and guidance
3 x 30-day Aguulp for Gut supply
Ongoing support via email throughout your 12-week programme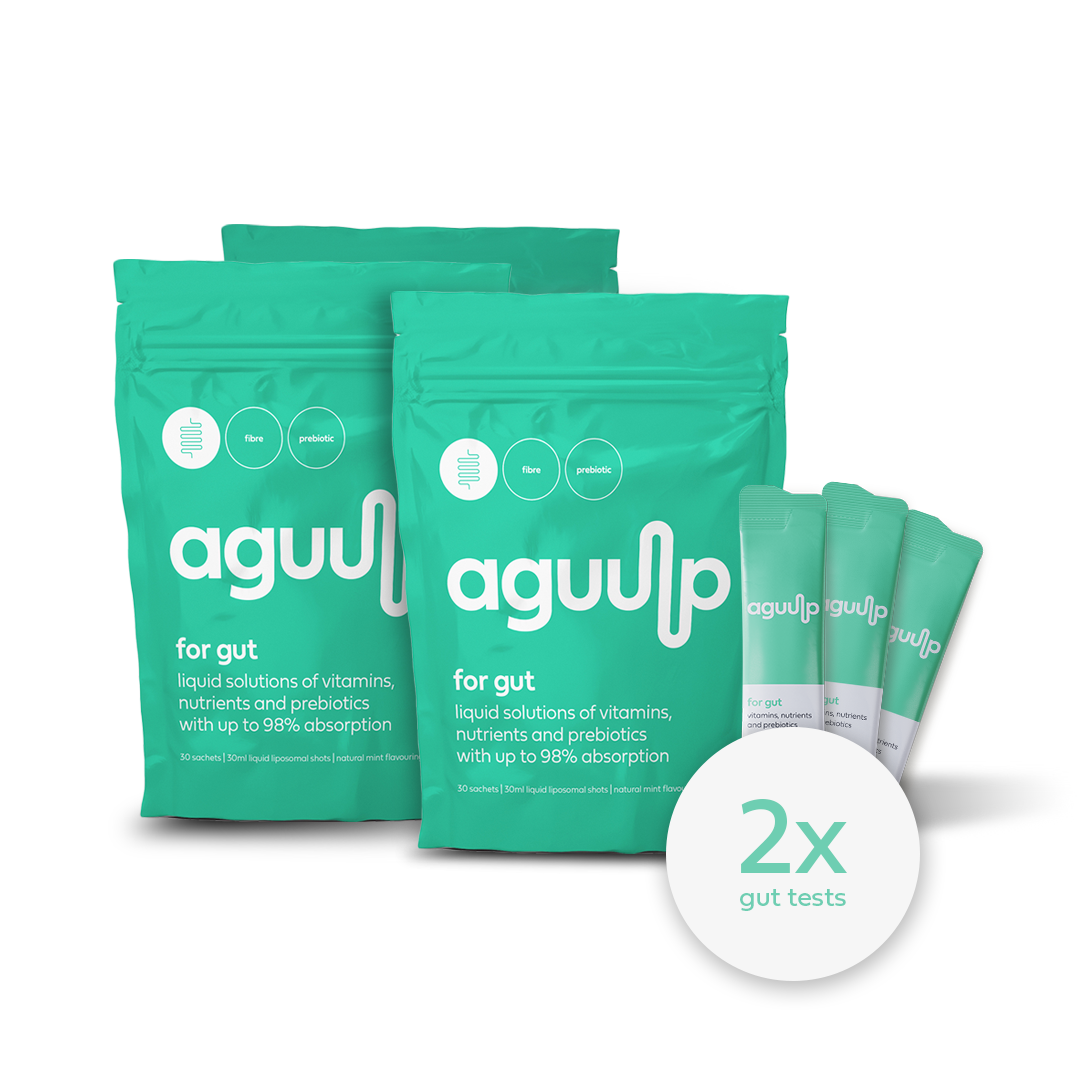 For your chance to win, simply enter here.
Competition closes on Friday 16 April. All terms and conditions are listed on the entry page. Email address required.
If you are looking for support from a Nutritional Therapist or Health Coach, visit Nutritionist Resource to find the right one for you.