CULTURE
The World's Favourite Relaxing Songs, Revealed
---
Music can be an excellent tool when you're trying to relax, meditate and clear your mind. Here, we reveal the world's most relaxing songs
Music is an incredibly powerful tool where our mental health is concerned. It's one of the few things in life that has the power to move us emotionally. A particular song or album can bring back memories, lift our spirits and soothe our soul - and help us express emotions that, sometimes, we don't even understand ourselves.
Music is something we can all relate to in some way; we can empathise with the emotion of a song and connect to meaningful lyrics that seem to resonate with every fibre of our being. And, whether you're singing along to your favourite motivational song on your drive to work or listening to your wind-down playlist after a long day, chances are, there isn't a day that goes by without music.
There is some science to back up the theories behind why we rely on music so much for our wellbeing. Listening to music releases dopamine - the feel-good chemical in your brain - which plays a key role in promoting happiness and relaxation.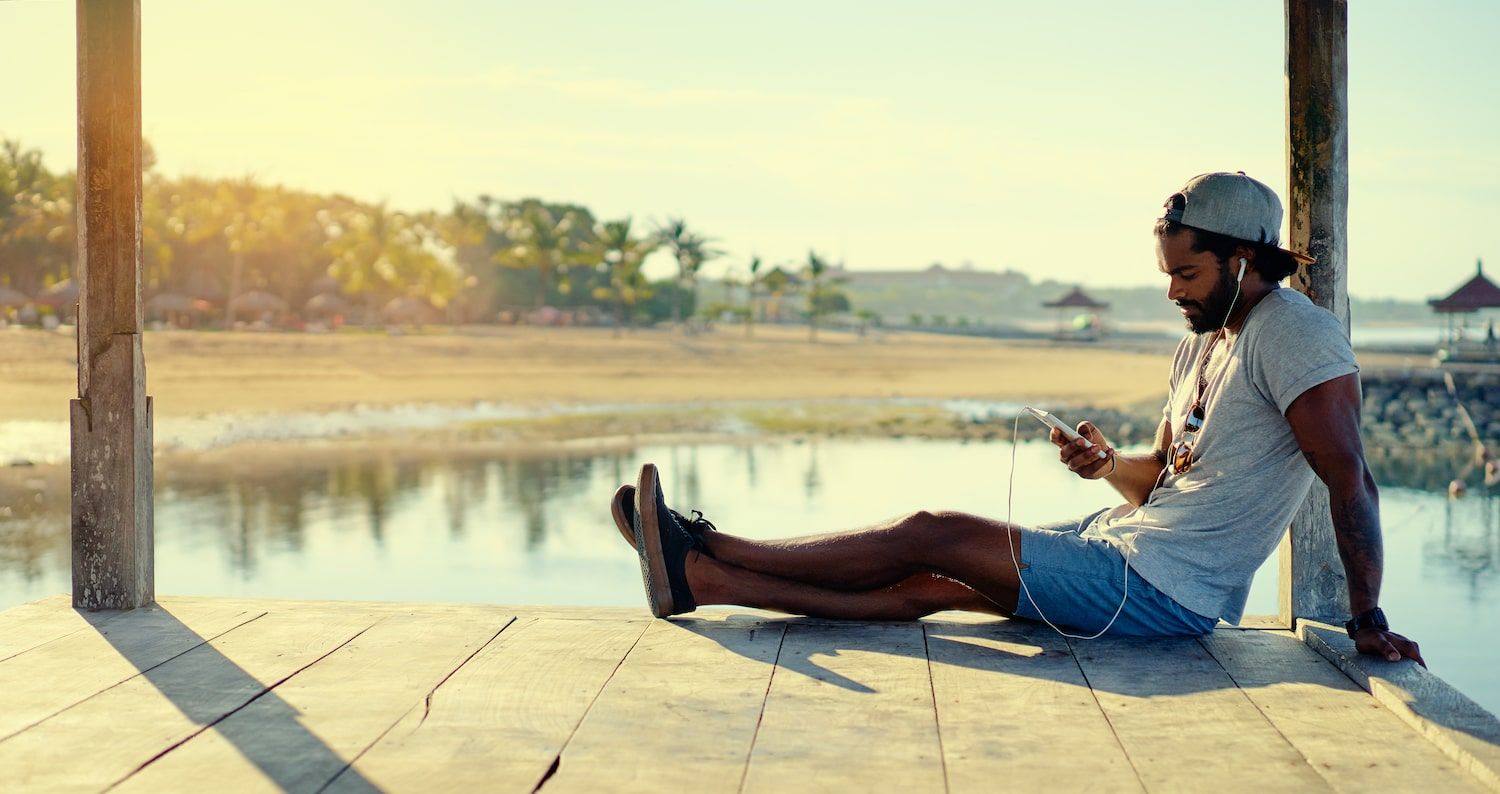 What are the most relaxing songs?
Using Spotify, Beeja Meditation analysed over 500 playlists featuring 100,000 songs, to find out which songs appear most often on playlists that people listen to help them chill out, unwind and meditate.
The list of most popular songs is filled with ambient tracks and nature sounds, which are perfect for meditating and clearing the mind. The song 'Conscious Journey' by Benny Bernstein takes the top spot, appearing 21 times in the 501 playlists. With 38,428,111 plays on Spotify, the New Age track has proven to be the most popular relaxing song.
The world's favourite relaxation songs
Conscious Journey by Benny Bernstein is featured in 21 playlists.
Mirror Lake by The Relaxation Principle, The Golden Path by Kumbhaka, and Threads by Ebb & Flod are all featured in 20 playlists.
Anticipating Your Arrival by Zoe Chambers, Butterfly Effect by Timothy Byrne, and Escape Gravity by Juni Tinley are all featured in 18 playlists.
But, for those of us who love to sing to relax, the research also found some contemporary music that you can add to your relaxation playlist.
Relaxing tracks that you can sing along to
Stay With Me by Sam Smith is featured in 12 playlists.
Let Her Go by Passenger, Redbone by Childish Gambino, and Thinking Out Loud by Ed Sheeran are all featured in 11 playlists.
The Night We Met by Lord Huron is featured in 9 playlists.
But, it isn't just music that helps promote relaxation. According to Spotify's 2019 round-up, it seems that listeners want to learn about wellness from podcasts, too. Data revealed that listening in the fitness and wellness podcast genre increased by 145% in 2019. Plus, listeners are falling asleep - and in love - with sleep podcasts.
As for 2020, Spotify is predicting people will be meditating more than ever before. Streams of meditation playlists saw a 113% increase last year, higher than any other workout or wellness type.
---
If you're a fan of wellness podcasts, why not listen and subscribe to our very own podcast, I am. I have, which is now in its third season!
You can take a look at the full list of the world's favourite relaxation songs. Or, take a look at Spotify's Wellness hub, filled with popular playlists and podcasts to help you find your zen.
If you're interested in the power of music for improving mental health, music therapy could be right for you.