SOCIETY
The Moment I Realised... I was Always a Samaritan
---
Young Samaritan, Laura Rutherford, speaks to happiful about her experience as a volunteer
Laura Rutherford is a modern-day superwoman. She's a solicitor, the director of Samaritans' Carlisle branch, and a listening volunteer; I have no idea how she juggles it all!
What first inspired you to get into volunteering?
I'd done some volunteering for the Citizen's Advice Bureau when I was working part-time, so when I got a full-time job, I knew that I wanted to do something that fitted in with that as well. There was a particular draw to Samaritans because I'd had a couple of friends with suicide in their family.
How do you balance your career with Samaritans?
I try to do at least one listening shift a week, and then on top of that I've got director's duties, so it is quite a lot at the moment. I'd be lying if I said I manage to maintain a good balance all the time. You've just got to make an effort to schedule in down-time as well. All roles in Samaritans are rotated on a 3-yearly basis though, so I'm only a Director for 3 years. Anything you do take on tends to be rotated so people stay enthusiastic.
Is there a broad range of jobs people come from?
Yes, there's a really wide range of jobs. We've got people in manual jobs like joiners, electricians, and we've got quite a lot of teachers and nurses too.
The good thing about Samaritans is you don't need to have any sort of expertise when you come to do it; we train people on the service we want them to give. We don't give advice, so you don't need to be an expert in mental health to be able to help people. We want them to provide emotional support, and that's something anyone can do.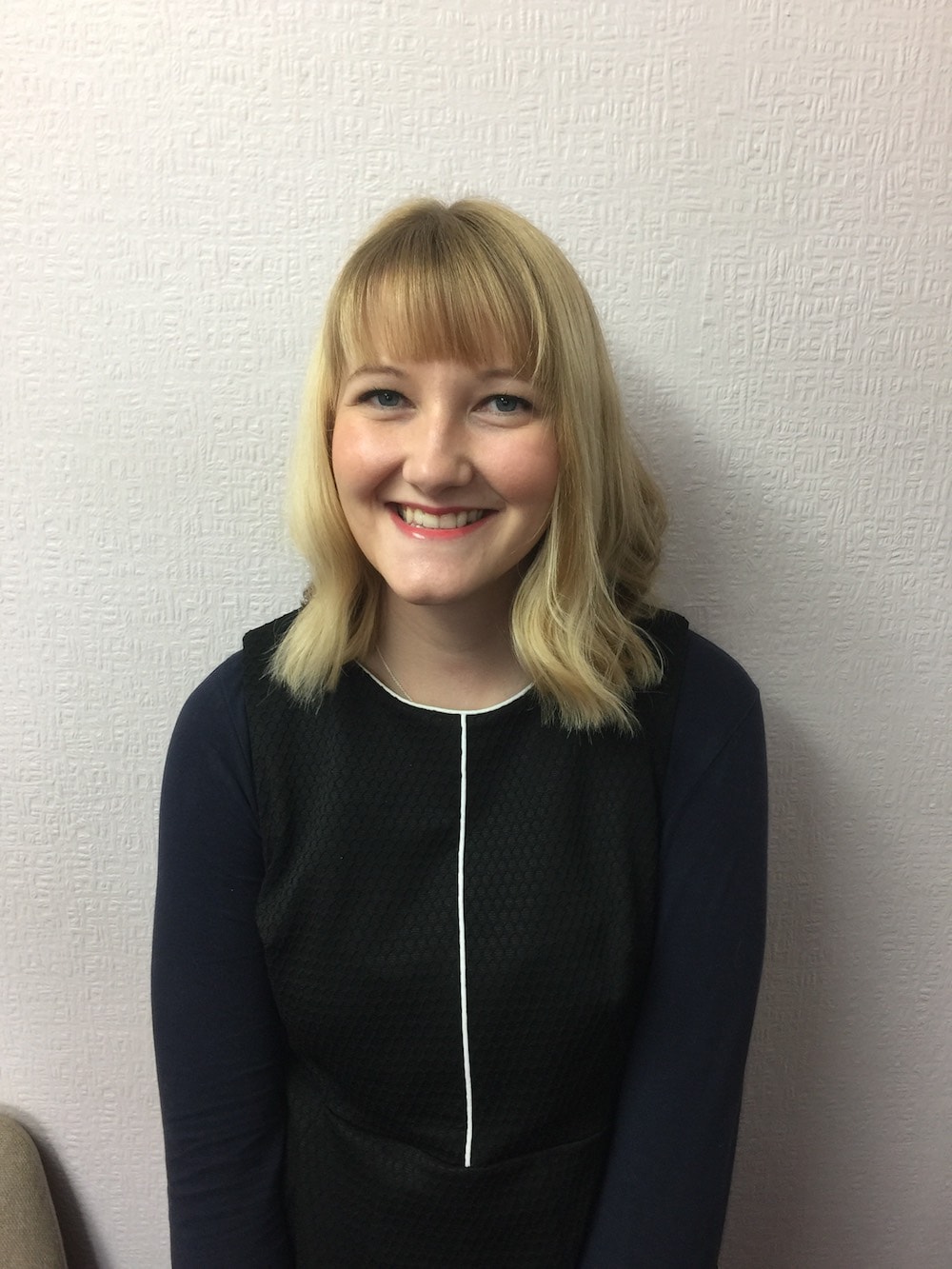 ######*What's the best thing about volunteering?*
It's making sure you're doing something worthwhile with your time; I know that's important to me and a lot of people that come along. There are always one or two really good calls during a shift where we've felt like, 'I'm really glad I was there for that person', and that gives you a sense of why we're doing it.
A lot of people go into Samaritans because they've had difficulties in their past as well; maybe they've been a caller at some point in time. I suppose it's a way of giving something back if they're in a better place now.
From when you started volunteering to now, what have you learned about yourself?
I was only 23 then, and I'm 30 now, so my life's changed massively but I don't know whether that's apparent when I deal with calls. Sometimes callers want to speak to somebody older because they think that a young person wouldn't be able to understand them, but I don't think it matters because of our training. We don't give out information about ourselves. So although I've changed massively, I'm not sure I'm a different type of Samaritan.
The only real change would be how I am afterwards, because you get a lot better at coping with calls. I certainly remember the first difficult calls I got, feeling very upset and thinking about those people for a long time afterwards. The longer that I've done it - it's not that I'm desensitised, because I still find them upsetting - but I don't take them to heart as much as I did. I am coping better with being a Samaritan than I did at 23.
What do you do to process those difficult calls?
We can't discuss calls outside of the branch, so if we're upset we try to deal with it before we go home. We're always on duty with somebody else, so we talk about the calls. Then at the end of the shift we ring a 'leader' to talk, and it's a way of getting it off your chest. If you're upset, the leader will follow up with you for the next few days to make sure you're OK, but there's always someone you can talk to for support at any time.
What's it like to hold yourself back and not give personal info?
It's a really good technique actually because it turns out that a lot of us do it when we're talking to friends or family. They'll start telling us something about them, and we have a tendency to draw it back onto ourselves, and that's not what somebody who's upset needs. Everybody's situation is different, because people react and feel completely differently.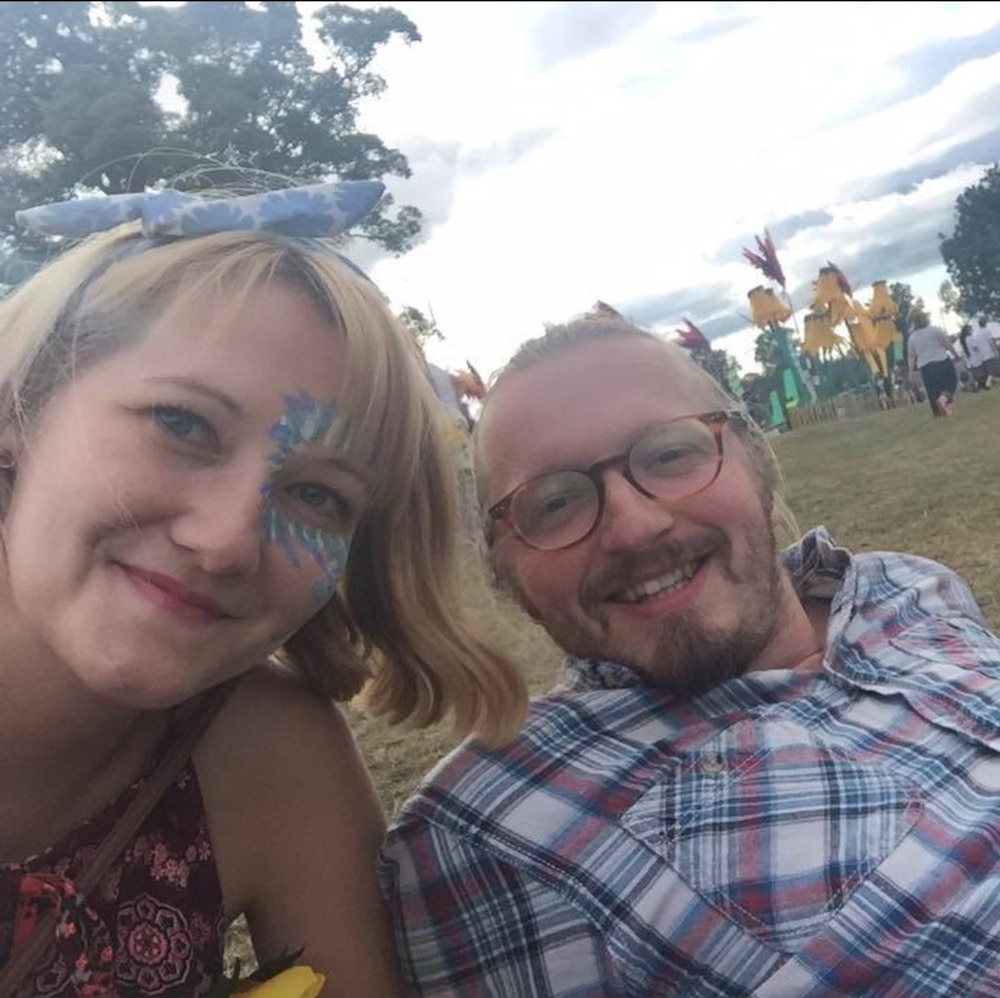 ######*Do more people come to you with their problems, since you joined Samaritans?*
I think most Samaritans are the type of people that everyone always went to them anyway. We hear it a lot when we're recruiting new volunteers. They'll say, "I'm usually the one people come to when they're upset," or "People open up to me."
I've had that a few times, and even recently I was sat on a train with an older guy. He ended up telling me his whole life story, and that he'd decided he was going to kill himself at one point. He didn't know that I was a Samaritan; he just ended up just telling me all this. When we got off the train, we hugged like old friends. I bumped into my friend and she asked if I knew him. I said, "No, he's a new friend from the train," and she was like, "This is typical you. Everywhere you go, you end up listening to somebody's life story." So maybe that's just what pulled me into it.
What advice would you give someone who's considering becomming a volunteer?
You need to consider the practical things; whether it's open at times you're available – it's good with Samaritans as we're open 24/7! But, also whether the ethos behind the charity is something you believe in and you feel passionate about. Samaritans are there to try to reduce the number of suicides, so talking about suicide is something we do, and not everyone is comfortable with this. When we do bring it up, research shows you can't put the idea into a person's mind, so us asking about it isn't going to make them do it. Sometimes they'll need that encouragement from us to open up because it's such a hard thing for people to start talking about.
We've all got stuff going on at various times in our lives, that if you then get a call about that, it's going to make you upset. We try to be mindful of that, and make sure our volunteers are ready when they go back to the phone. You never know what someone is going to ring about, and it happened to me. I had a bad car accident, and when I went back, the first call I had was someone who'd just been in a car accident. In hindsight, I wasn't quite ready and you've got to be aware of that.
What is it Samaritans do to ensure volunteers are prepared before going back to the phones?
We have a volunteer care team who keep in touch with people if something's going on, but also check-in if they haven't signed-in for a shift for a while, because sometimes people won't let you know when something's wrong. Then if they want to come back, it's about assessing whether they're ready. Whilst our work is predominantly on phones, people can email and text, so sometimes people return and focus on that because you haven't got to respond instantaneously.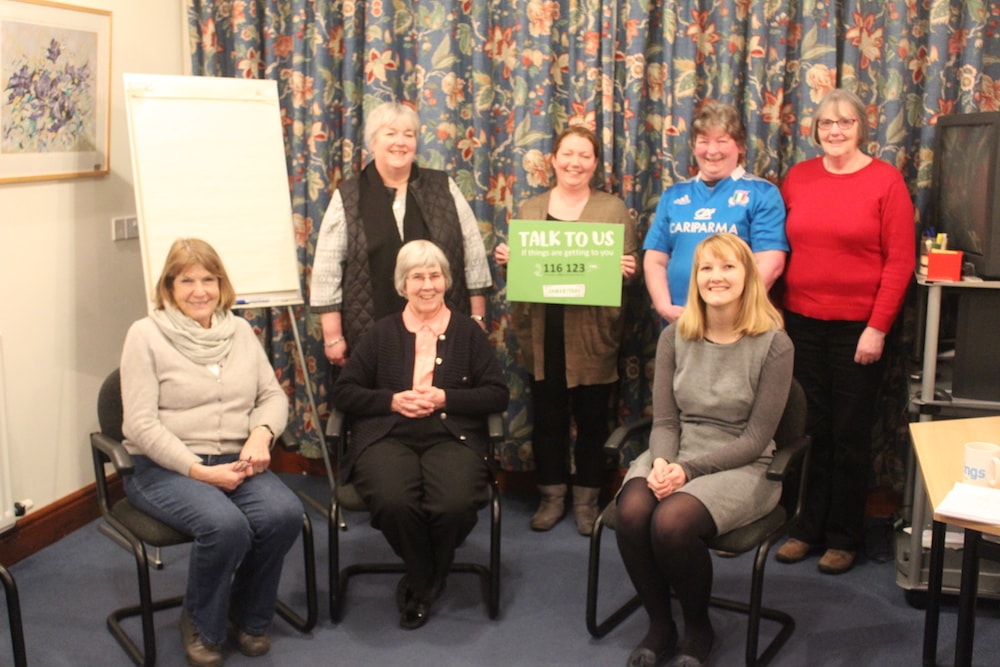 So you're a strong support network for each other too?
Definitely. For me, the most important thing as Director, is to make sure the volunteers are OK. We are completely 100% volunteer run in our branch, and most branches are like that as well. If our volunteers aren't OK, we're not going to be open.
We have a Samaritan in our office, who's mentioned a lot of tea, coffee, cakes and biscuits are consumed to keep the energy up during shifts. Is that a trait across all Samaritans' branches?
We've always got really boring standard biscuits in our branch! Brian, who's been in our branch 25 years, is on the training team and always brings chocolate biscuits, so it's a bit of a trick really… You think "oh good, chocolate biscuits", and then when you actually qualify as a Samaritan, it's just rich tea!
---
If helping people by being a voice on the end of the phone when someone needs it most appeals to you, or you're lured in by chocolate biscuits, then head to Samaritans' website to find out more. Their phone lines are open 24/7 and calls are completely confidential, so if you're going through a hard time you can always call them for free on 116 123 (UK).