TRAVEL
The comfort of familiarity: What happens in our minds when we return to familiar places?
---
When it comes to planning the next holiday to look forward to, why do so many of us enjoy returning to somewhere we've visited before? And is sticking to familiar places a good or bad thing?
I sit back, drink in my hand, and watch as a jazz band takes to the stage. I'm at Zeffirellis, my favourite restaurant in the Lake District town of Ambleside, and feel right at home.
While I love visiting new places, there is something to be said about the joy of returning to somewhere familiar. A survey by Norwegian Cruise Line found that three out of four people revisit the same holiday destination each year, whether it's relaxing on a beach we've stepped across many times before, enjoying the British countryside, or exploring a city we make a regular pilgrimage to.
But what is it about going to the same place that appeals to so many of us?
The comfort of familiarity
"When we visit a familiar place, we know what to expect. We feel safe and we can let our guard down," explains counsellor Georgina Sturmer. "This means we can offer our minds and bodies the opportunity to relax and recharge."
"For those of us with wellbeing or mental health challenges, returning to the same place, staying at the same accommodation, eating at the same restaurants, and visiting the same sights can offer a sense of stability in a world awash with uncertainty and unpredictability," adds counselling psychologist Dr Stephanie Okwu. "As a consequence, this might offer a sense of calm, comfort and security, which may have proved a greater challenge at a new holiday destination."
As brilliant as travelling can be, many of us find it a stressful experience. It can be overwhelming researching a new place, especially when there's so much information out there, combined with nerves about whether we'll enjoy ourselves, or anxiety about something going wrong. In contrast, we largely know what to expect when we return somewhere.
But revisiting a favourite place goes beyond dealing with anxiety. "It's the familiarity mostly, we find comfort and a sense of safety in what we already know," says travel coach Chloe Gosiewski. "When we go to a new place and all of our senses are ignited, and we have an exhilarating or relaxing time, we tend to want to recreate that experience again and again. So, for a lot of people, their natural instinct is to return to the source of happiness."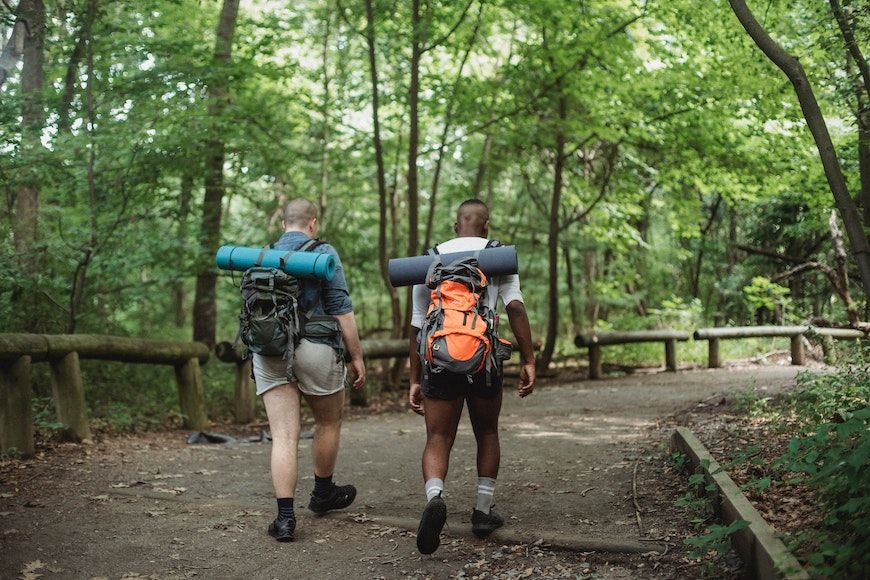 The Lake District is an important place to me. It's somewhere I would regularly visit as a child, as my grandparents lived there, and I have lots of lovely memories – from swimming in lakes and wandering through woodland, to climbing mountains. I returned as an adult with my husband, and now it's somewhere that matters to us both, making it extra special.
During the pandemic lockdowns, the two of us would talk wistfully about where we would go when we could safely travel again. "Ambleside," we both said – and it's the first place we holidayed to when restrictions allowed. Wandering its familiar Victorian slate streets, hiking through the fells, and relaxing with a drink in our favourite restaurant, it was a joy to be back.
When to embrace change
Of course, there are benefits to seeing new places and embracing new experiences. So, can repeatedly visiting the same place ever become a negative?
"It is helpful to ask yourself why you want to revisit a destination," advises Chloe. "Is it because you genuinely love the experience each time you go, or is it because you feel safe and confident, and the thought of somewhere new is somewhat terrifying? If that is the case, then ponder on the question, 'If I were to try somewhere new, could I also feel safe and confident there?' After all, the place you visit frequently was once a new experience."
Revisiting a place you loved as a child can be a wonderful experience, but it has the potential to be less so. "When we return to a place, we might be trying to recreate old feelings, or relive our youth. It can be a disappointment to revisit a childhood memory when we are looking through the lens of a cynical adult," says Georgina.
"Instead of revelling in the carefree joy of a child, we notice the chill of the sea, and the cost of the ice cream. This can have a knock-on impact on how we see ourselves. Suddenly we notice that we are older. If we're feeling content with our lives, then we might just look back fondly on earlier holidays. But if we're unhappy or things aren't quite right, then it can highlight our discontent."
That's not to say you should avoid places you loved as a child. Revisiting the Lancashire seaside town of Blackpool as an adult is something I really enjoy – it's fun to ride the rollercoasters I adored when I'd visit here growing up, or to lose all my change playing silly arcade games. I find visiting with friends helps me appreciate it in a new way, while enjoying some of the same experiences, so it feels fresh and not just nostalgic.

Making the most of it
One of the things I love about revisiting places is trying new things. The more you go somewhere, it becomes easier to go beyond the typical tourist attractions, and really get a feel for a place to see it from different angles. Each time I go to Ambleside, I hike up Loughrigg Fell, but taking different routes, so it combines familiarity with something new.
"Engaging in something which is challenging or novel affords us the opportunity to experience a sense of achievement and competence, even if it's not done perfectly, which can be very beneficial for our emotional wellbeing," says Stephanie. New experiences can be good for our brain health, as well as giving us the chance to discover things, or find out more about ourselves or the world we live in.
"There are ways to experience the same place with greater curiosity," Stephanie suggests. This could be anything from staying in a different area, or adding new sights or activities to your itinerary, through to allocating a day of exploring without a plan, simply allowing the day and the changing streets to be a guide. Even going to your favourite restaurant, you could try something different – I am eating my way through the menu at Zeffirellis, enjoying something new each time.
This way, you're getting both the benefits of returning to somewhere special alongside the boost of trying something new. You may well find that trying new things in your favourite place also builds your appreciation for it even more. I love trying different places in and around Ambleside – it makes me feel a stronger connection to the area that keeps me coming back.
---