CHILDREN
Survey asks children about their happiness and hopes for the future
---
Across England, millions of schoolchildren are being asked to contribute towards The Big Ask, a survey hoping to uncover what life is really like for children, and pave the way for real, generational change
The month-long survey, led by Children's Commissioner for England Dame Rachel de Souza will ask children about their hopes for the future, how happy they are about aspects of their lives, and encourages them to share what they think stops them and their friends from achieving their goals as adults.
The Big Ask is inspired by the 1942 Beveridge Report - which was instrumental in founding the welfare state and the NHS post World War II - and aims to be the largest consultation with children undertaken in England. It hopes to tackle "generational problems that have held back too many children for decades", says Dame Rachel.
To ensure a true reflection of all schoolchildren is captured, questions are tailored to different age groups and dedicated focus groups for children with special educational needs, disabilities or other complex needs will be held, alongside focus groups to capture the experiences of babies and pre-school children.
Dame Rachel, who will be visiting schools across England wants to hear first-hand how children have managed the challenges they faced throughout the current COVID-19 pandemic, and wants to hear what they hope for the future when they grow up, in a post-pandemic world.
Reinforcing the survey's purpose, Dame Rachel said it will enable her to "better understand what children want from the people in power and those who make decisions about their lives."
"It is time to give something back to children after the huge sacrifices they have made during the COVID pandemic."
Today, school assemblies will look a little different for children across England, as they'll be sitting down to a unique assembly hosted by footballer Marcus Rashford MBE. Marcus will virtually introduce the anonymous survey that will be available to all children in England through schools, youth groups, charities and other children's organisations and services.
Marcus Rashford has become a prominent figure in the children's welfare conversation, having campaigned tirelessly against childhood poverty. Alongside the launch of The Big Ask, today is another step forward in tackling childhood inequality as the premier league footballer launches his book club.
In the hope of encouraging children from disadvantaged backgrounds to read and explore the magic of storytelling, Marcus, along with Magic Breakfast and Macmillan Children's books have donated 50,000 free books to charity. These books will reach more than 850 primary schools in England and Scotland.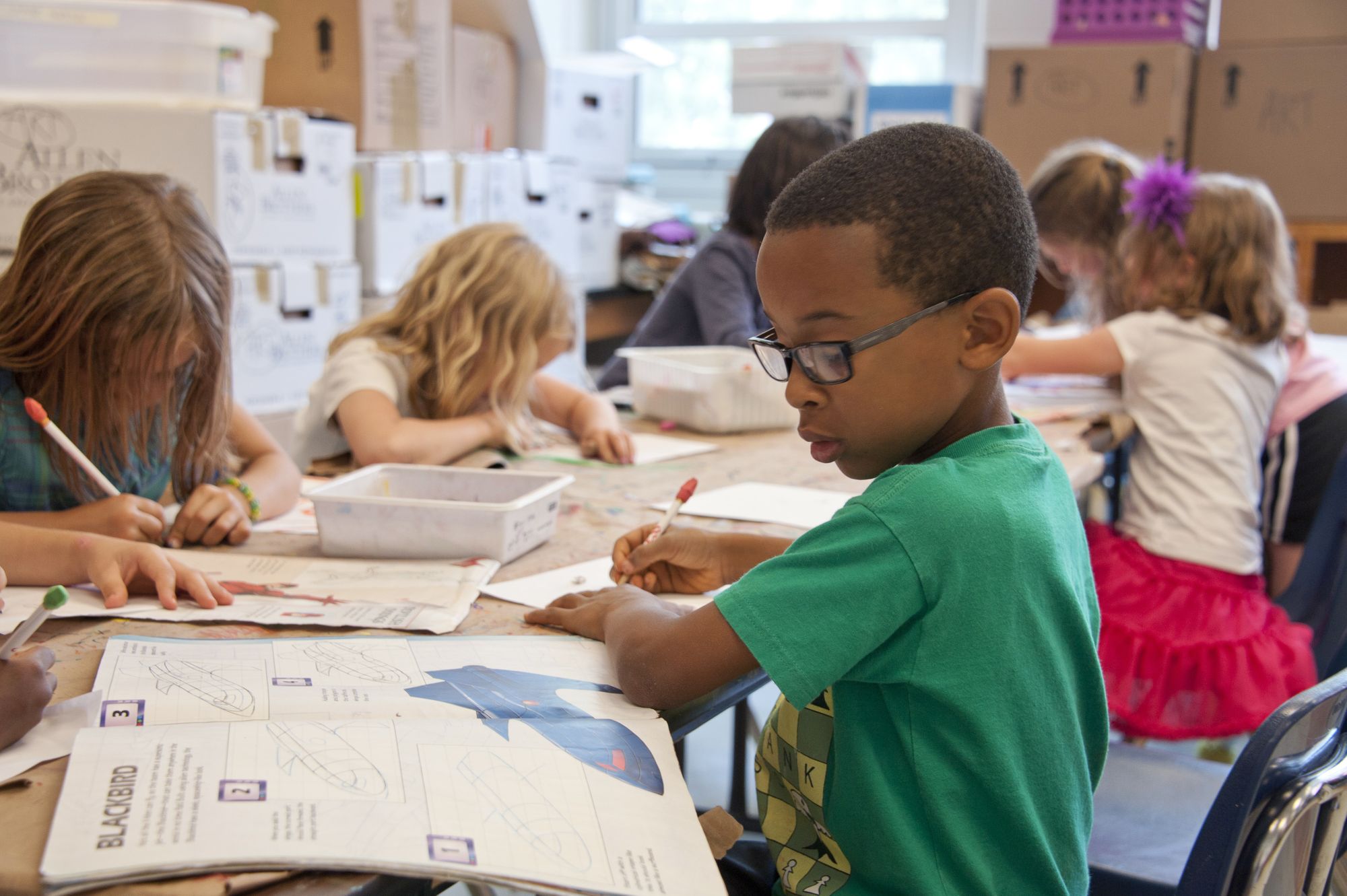 Speaking on the latest initiative, Marcus noted the necessity of reading for children's welfare, "The children who often miss out are those on free school meals and users of Breakfast Clubs, who more than likely need fiction, and non-fiction, to escape reality from time to time. We haven't been affording these children the option of reading for fun but that changes today.
"For too long, the joy of reading has been restricted by whether or not a family has the contingency budget to purchase books.'
For more information on The Big Ask and to fill out the survey, visit childrenscommissioner.gov.uk/thebigask/.
To find out more about Marcus Rashford's child poverty campaigns, visit endchildfoodpoverty.org/
---
Happiful's resources for children
Children are our future. As one in six children aged between five and 16 are likely to have a mental health condition, it is one of our missions to support the generation paving the way for generational change. Here are a number of resources you can use to help support the children in your life: