ADHD
Sam Thompson on receiving an adult ADHD diagnosis
---
Reality TV star turned presenter and content creator, Sam Thompson spent his childhood feeling like an academic failure when focusing on schoolwork didn't come naturally. But, being assessed for ADHD as an adult has put everything in a new light…
Growing up, Sam Thompson shouldered labels, including 'lazy' and a 'bad student', that might be familiar to many who also struggled in school.
"People would make these statements about me, and I remember crying in front of my textbook multiple times while trying to do homework, because the information wouldn't go in and I couldn't focus," says Sam.
"Other pupils were focused, but I physically couldn't concentrate, so people would call me stupid, or teachers would say I was disruptive. The word 'application' got used a lot too. I tried to 'apply myself', but I just couldn't."
Now, Sam's childhood struggles make sense. Last summer, as he neared his 30th birthday, the Made In Chelsea star was assessed for attention deficit hyperactivity disorder (ADHD), a neurodiverse condition estimated to affect 1.9 million UK adults, defined by inattentiveness, hyperactivity, and impulsiveness – classic behaviours that were all too familiar for Sam.
"I've always known there was something slightly different about me, but it's only since I've started to 'adult' a bit more that I've wanted to figure it out, because a lot of symptoms were getting worse," says Sam, who allowed documentary makers to follow his journey.
Sam invested more than nine months in filming, meeting doctors and professionals, others with adult ADHD diagnoses, as well as putting his own behaviours under the microscope with "20 or so hours" of therapy, a process he describes as "mentally exhausting".
"I was nervous at the start because I knew it would involve tapping into a life of mine that a lot of people don't normally see," says Sam, who, during a decade on telly, has become famous for his creative, high-energy persona. But, to those closest to him, he is also known for impulsiveness, procrastination, spiralling in times of stress, forgetting appointments, as well as losing his car keys, and those of his girlfriend, Zara McDermott.
In E4's Sam Thompson: Is This ADHD?, which airs in May, Sam breaks down as he is diagnosed with ADHD, as well as autism and motor tics, specifically rapid eye blinking, which are not uncommon in people with ADHD.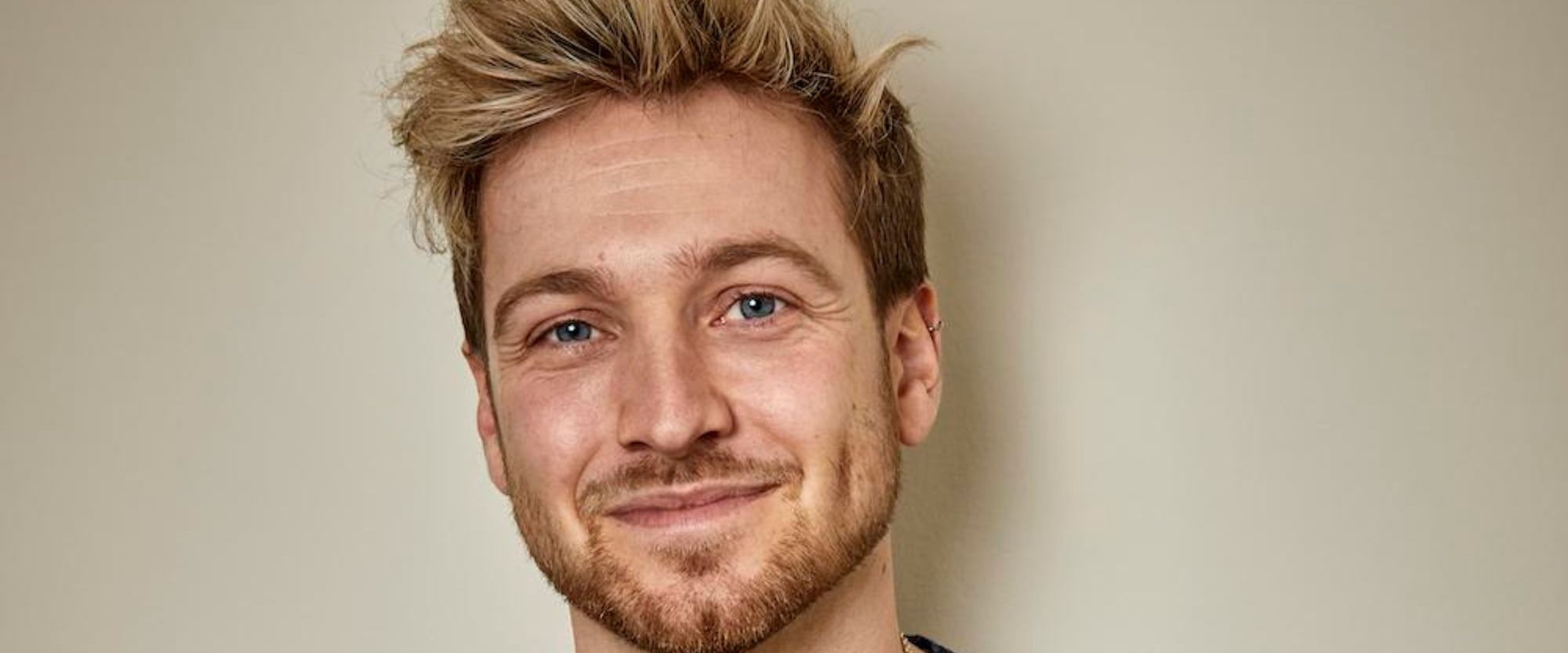 "When I got the diagnosis, it was a weight lifted off my shoulders," says Sam. "Thinking about the way I was at school and with my girlfriend, I thought, 'I'm not actually a bad person.'"
Crediting Zara for supporting him on his journey, Sam reveals that without his diagnosis, their four-year relationship would have been in jeopardy.
"I'm so grateful to Zara for being on the documentary, putting herself out there, being present and honest. The diagnosis has 100% strengthened us.
"In the past, I'd go through life thinking, 'Am I just an arsehole? Why can't I always listen to my girlfriend? Why aren't I present? Why don't I ask questions, ask for context, and show I care?' I knew my girlfriend wanted those things, but I wouldn't give it to her."
He adds: "Before, I thought, 'I can't listen', but now I know there's a reason I struggle, it's my duty to try to figure it out, and make it as good as it can be. The diagnosis has definitely strengthened our relationship, massively."
As Sam talks via video call from his home in west London, he raises a stress ball to the camera.
"As I'm talking to you, I'm squeezing this," he smiles. "I've learned a lot of techniques to help me, like to keep focused with daily admin tasks, my counsellor gave me a little stopwatch. I now use timesheets to write down where I need to be and when, how I'm going to get there. I write a plan of attack for everything, so I can visualise it. Putting what I need to do into text massively helps."
In the programme, Sam tries a dose of a stimulant called Elvanse, and notes feeling "calm and reserved" before deciding to abandon medication, worried it could suppress the creativity that has made his career a success.
"I'm proud of myself, proud of where I've got to in this industry, and proud of the work I've put in. I've got this far with ADHD, and I like to think I'm excelling in some areas, so I don't want that to change, although I know medication works really well for so many people," he says, noting that the biggest game-changer has been self-understanding.
"The number one thing is being able to talk to myself, identify a difference in emotion, and spot it early," says Sam. "During those times, I say to myself: 'You're having a moment, mate. Take yourself away.' I'd sometimes spiral into stress mode, but now I take a deep breath and think, 'I know why I'm feeling this way.' Simply having the knowledge of my ADHD really helps me."
In recent months, a number of celebrities have gone public with being diagnosed later in life, including former Great British Bake Off host Sue Perkins, 53, comedian and actor Johnny Vegas, who was diagnosed at 52, and Loose Women star Nadia Sawalha, 58.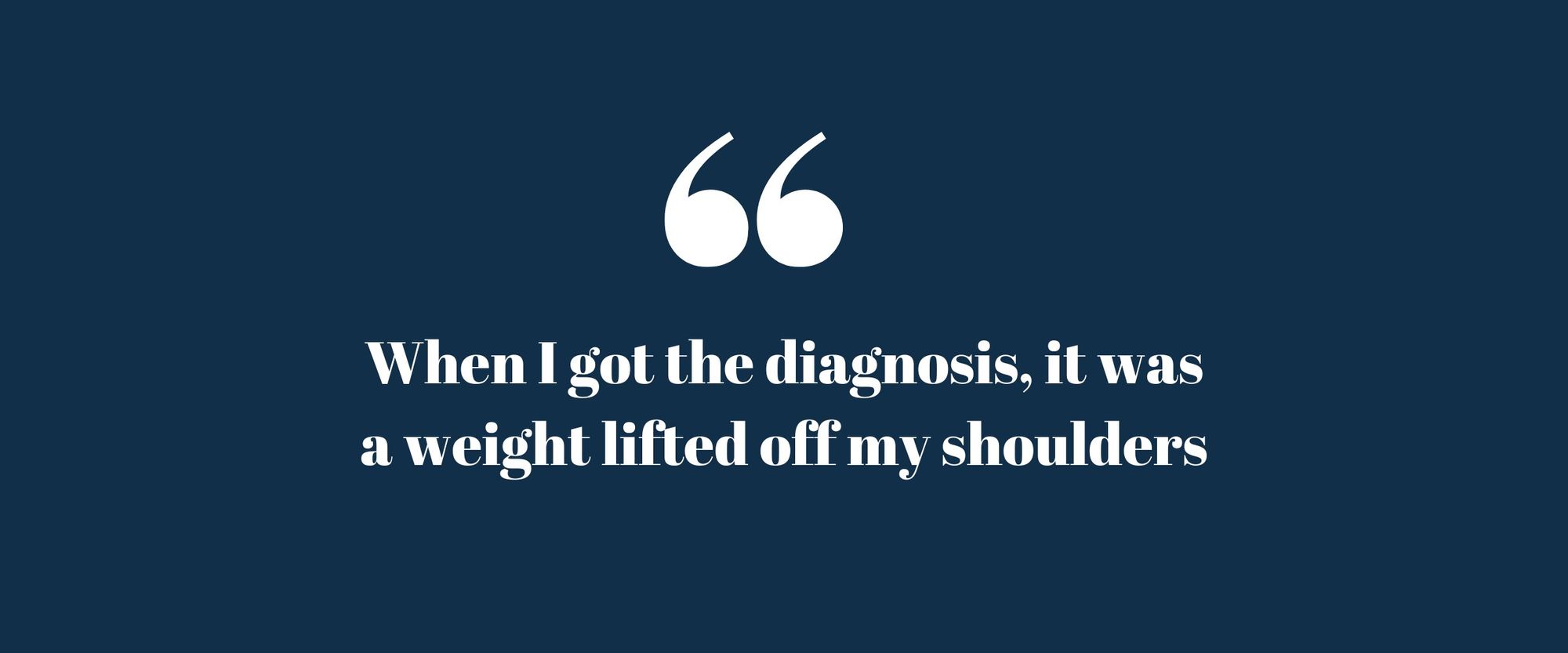 Talking openly about ADHD, plus greater access to information, has led to more people seeking referrals, but the shortfall of trained ADHD psychiatrists has created a mismatch of demand, and capacity in diagnosis and treatment. Unless, like Sam, a patient books a private assessment, many can be on NHS waiting lists for up to seven years, as noted by charity ADHD Action.
"It's a disgrace," sighs Sam. "I paid for the private consultation myself, and I am aware I was incredibly fortunate to be able to do so, but there are so many people for whom a diagnosis would completely change their lives, but who physically can't get an assessment."
So, what advice would Sam offer those struggling to get immediate professional help for potential ADHD symptoms?
"For me, a huge thing was wanting to feel like I'm not alone, and that's why social media is amazing because it connects so many people," he says. "Some people digitally dedicate their lives to helping people who can't afford to get professional help."
Highlighting the work of ADHD advocate Rach Idowu, who raises awareness of, and normalises neurodivergence, on Instagram @AdultingADHD, Sam adds: "Rach posts ADHD trait cards, and everything she says, I go 'That's me!'"
Understandably, going public with his own diagnosis, Sam admits, triggered some concerns.
"I don't care that I've got any sort of label. What I do care about is other people not giving me an opportunity or thinking of me in a different light."
Yet Sam is the first to admit that, post-diagnosis, he is thriving professionally.
"I now feel I know myself, my mind, and my body more. Now it's about seeing what I can accomplish," says Sam. "I want to be so proud of myself and prove everyone wrong who thinks that ADHD is a problem. A lot of my teachers would say, 'He's just a bad kid'. Well, no. Look where I am."
For Sam, the greatest reward to come from speaking openly about his diagnosis is widening the conversation around ADHD, and supporting others.
"So much discussion needs to happen around ADHD and schooling, because I think curriculums need to change to fit everybody," Sam says. "If, from making this documentary, one person signs up for an NHS assessment to eventually get some answers, now that would be pretty cool."
---
Photography | James Rudland