NEWS
Project Uses Hip-Hop and Rap to Help Raise Mental Health Awareness
---
The project run by Community Recording Studios supports disadvantaged young people to improve their mental health and move away from negative influences

Based in St. Ann's - which has the second highest rate of violent crime of all wards in Nottingham - Community Recording Studios provides intensive face-to-face youth work to help young people at risk of crime and gang-related violence to move toward positive, constructive activities. In doing so, they've created a Hip-Hopera, which uses hip-hop, rap and the spoken word to raise mental health awareness in the local community through discussion and information sharing.
The project's focus is to help young people better manage their mental health experiences - a focus that Junior, 21, has found particularly helpful.
Junior moved to Derby from Germany when he was 11 years old, after his parents separated. Junior has faced mental ill health, which led to his hospitalisation with psychosis last year. He was introduced to Community Recording Studios -  jointly funded by Comic Relief and the #iwill fund - after a teacher suggested he try a college course, after Junior found it difficult to engage with any other subject in school except music. During that course he met his friend, Jalle, who was also involved in the programme.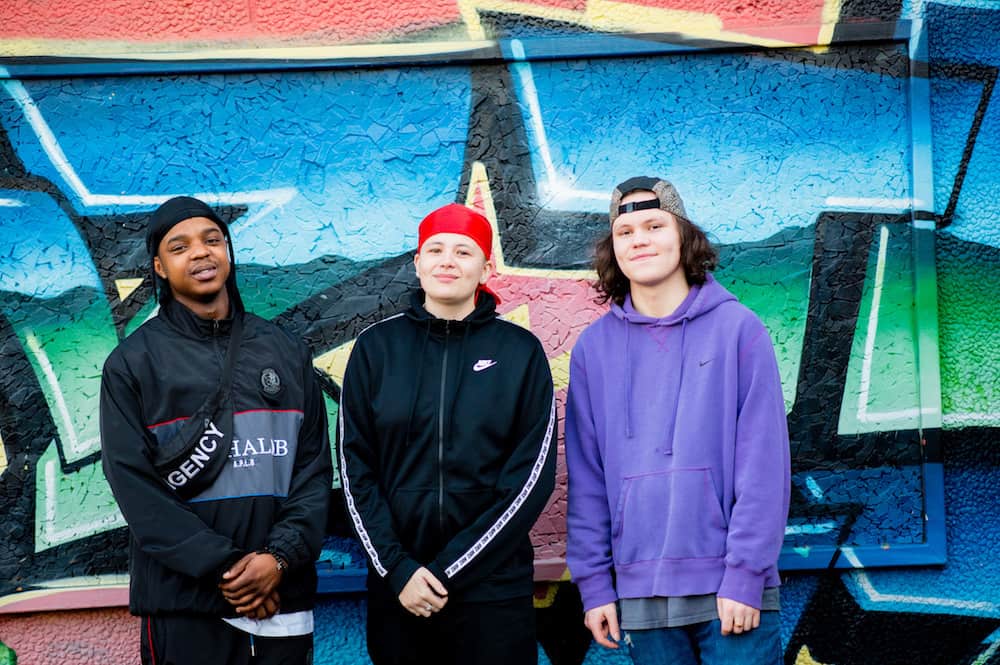 "I stopped last year because of my health, I've got psychosis and I was in hospital for a while. This year I started on Jalle's course and I heard one of the songs and I was like, 'ah yeah that's sic.' I was doing open mics at that time, and Jalle brought me to Community Recording Studios," Junior said.
"When I was growing up I had confidence issues, I wouldn't talk to anyone, even with my friends. I wouldn't talk about the things that were going on with me, I'd just sort of hold it in. I thought heart to hearts were the worst thing ever, I did not want to be that soft type of guy."
Junior has always been passionate about writing lyrics and rap, but didn't have the confidence to share his work with other people - until he joined Community Recording Studios, where he found the direction, advice and support to pursue his passion. Nowadays, Junior expresses himself through his music and spends most days at the studio, and plans to take part in the Windmills' Hip-Hopera this year.
"Without Community Recording Studios, I probably wouldn't be around people that give me good advice about my music, I wouldn't be around that support that I need. I'd probably be at home, still making music, but I wouldn't have this much focus or direction," Junior said.
---
The National Lottery and the Department of Culture, Media and Sport are each investing £20 million seed funding over four years to create the #iwill Fund. Comic Relief is acting as a match funder and awarding grants on behalf of the #iwill Fund which supports young people to access high quality social action opportunities.
Visit comicrelief.com/rednoseday or follow @ComicRelief on social media to stay updated on the latest Red Nose Day content, news and information.
Photos by Geoff Kirby/Comic Relief