Find professional support with Happiful
Professional support comes in many forms and can help you on your journey to finding happiness, accepting change, or with a specific issue or illness you're facing
Here at Happiful, we understand that seeking support for your mental health is a big step and, more specifically, finding the right person who can help can be a challenge.
If you're ready to find help, then you're already proactively looking after yourself and those around you - and that's a huge achievement. But, we're all different. Therefore, the support and help that works for each of us will be different, too.
Crisis support
If you are in immediate danger of harming yourself or others, or finding yourself at crisis point, call 999 or go to A&E. If you need immediate, free advice or someone to speak to, you can call Samaritans on 116 123 or email them at [email protected].
---
Find a professional
---
The Happiful Directories
Our story began in 2005 when sisters Aimi and Emma launched Counselling Directory - a space to help people find the professional support they needed, on their own terms. The idea was born out of their own mental health challenges, and their shared fundamental belief that we all need to help one another.
Since then, the Happiful brand has evolved. Counselling Directory has five sister sites, including Life Coach Directory, Hypnotherapy Directory, Therapy Directory and Nutritionist Resource, and - of course - Happiful magazine, which launched in March 2017. All are now part of the Happiful family and over 1.5 million people have found support through our resources.
You can access all of our resources - including our 20,000 wellbeing professionals - on the Happiful app, available to download on iOS and Android.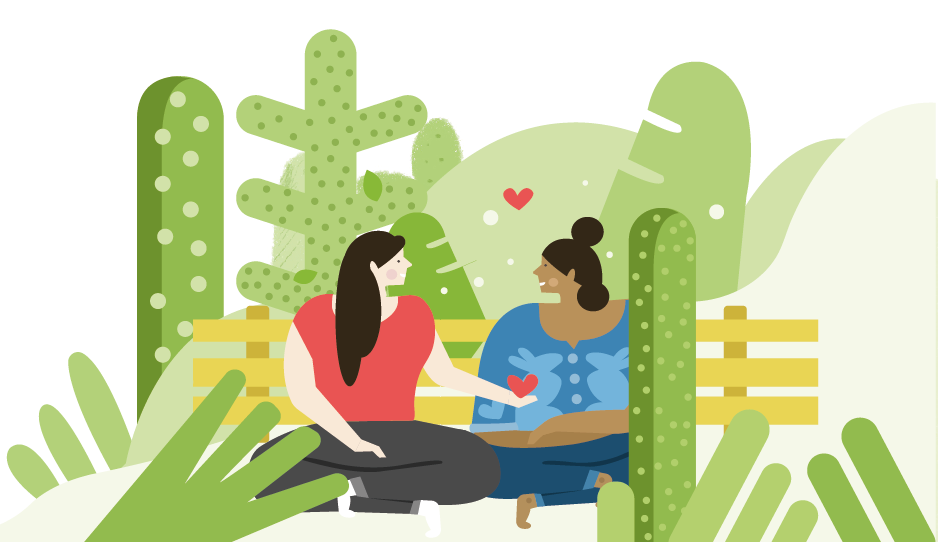 Counselling
One in four of us will experience a mental health problem each year and, for many, talking therapy can be an important tool in managing and improving our day-to-day lives. On Counselling Directory, you can search for a therapist easily. Simply browse profiles to find a person you resonate with, and send them an email to make contact.
With over 15,000 counsellors offering online therapy, you can get the support you need wherever you are, at a time that suits you.
Learn more about the benefits of therapy in What is counselling?
Hypnotherapy
From breaking habits and managing stress, to hypnobirthing and even self-hypnosis, hypnotherapy can be incredibly effective. By working with a hypnotherapist, you can take the steps to make long-lasting, positive change. On Hypnotherapy Directory, we have over 1,000 hypnotherapists ready to help you - online or face-to-face.
Coaching
Coaching is ideal if you're feeling stuck and want to make a change. By working with a coach, you can reach goals in almost all areas of your life, from health and relationships to confidence and careers. On Life Coach Directory, you can browse over 1,000 coaches, online and across the UK, who are ready to help you.
Nutrition support
Nutritionists help people to make choices about what they eat. From intuitive eating and eating for hormone health to managing chronic conditions and enhanced sports performance, a qualified nutrition professional can give you confidence in your dietary decisions.
Holistic therapy
Are you looking for ways to reduce stress and improve your overall well-being? Used for centuries, holistic therapies can help to support your mind, body and spirit. Our therapists are located across the UK, offering treatments ranging from aromatherapy and acupuncture to massage therapy and reflexology.
---
However you choose to seek professional support, Happiful is here to support you. Our free content and advice is at the heart of our mission in helping to build a happier, healthier and more sustainable society.
Want to know more about us? Listen to our co-founder Aimi Maunders talk all things Happiful and how talking to a therapist changed everything for her on Fearne Cotton's Happy Place Podcast.
---
For further guidance, including free helplines, visit our Where to get help page.