Podfest for Mental Health 2019
Find out more about Happiful's first event, Podfest for Mental Health
About
On Saturday 30 March 2019, Happiful magazine hosted five live podcast recordings at King's Place, in Kings Cross London. Podcasts billed for the day included Happiful's I am. I have, The Naked Professors with special guest Jordan Stephens (Rizzle Kicks) and a special edition of What I Wish I Had Known. Guests included Grace Victory, You, Me and The Big C's Lauren Mahon and Deborah James, and Mentally Yrs' Yvette Caster.
All ticket sale proceeds were donated to the Mental Health Foundation.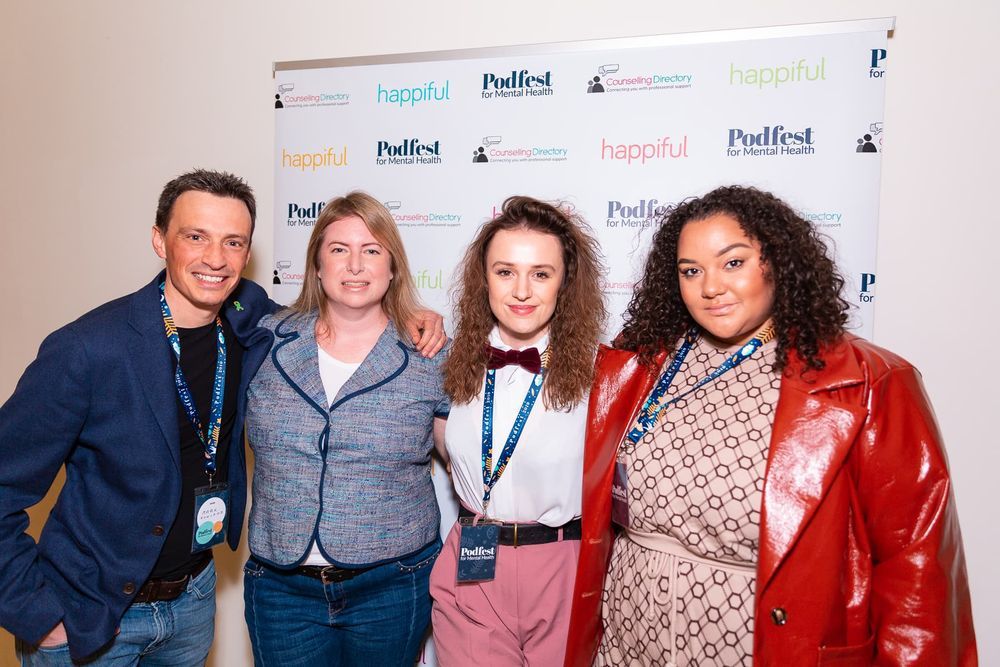 Programme
Listen to the podcasts that were recorded live on the day:
Tickets
All tickets included a special goody bag and were priced as follows:
Day tickets £40
Single podcast sessions £10
All proceeds from tickets for Podfest For Mental Health went to the Mental Health Foundation. Each podcast recording from the day was available to listen to across Mental Health Awareness Week (13-19 May).