NEWS
NHS staff: Rise in mental health issues and many plan to quit
---
New data suggests an increase in NHS workers who are struggling with their mental health and that many are planning to quit the profession post-pandemic
Two studies published in the last week paint a sad picture of the realities of being an NHS worker throughout the pandemic. In case you missed it, we'll explore the data and provide some resources for further help.
---
Increased mental health problems in NHS workers
Mental ill-health quadrupled in NHS staff during the first Covid-19 wave, according to the largest survey carried out into the psychological effect of the pandemic on UK health workers.
According to the study by Roehampton University, being female, single, young, working on the frontline, and a manager, were all associated with severe psychiatric symptoms. Additionally, nurses had worse symptoms than doctors, and ethnic minority health workers were 50% more likely to experience post-traumatic stress disorder (PTSD) than non-ethnic minority colleagues.
The research, published in the British Journal of Psychiatry Open, is the largest study into the impact of Covid-19 on the mental health of UK health workers. More than 2,700 NHS staff were surveyed in April and May 2020, shortly after the first peak.
The report blamed pressure to work without personal protective equipment (PPE), authorities' lack of preparation for a pandemic, and poor communication about Covid-19 as the main reasons for the spike in mental health symptoms.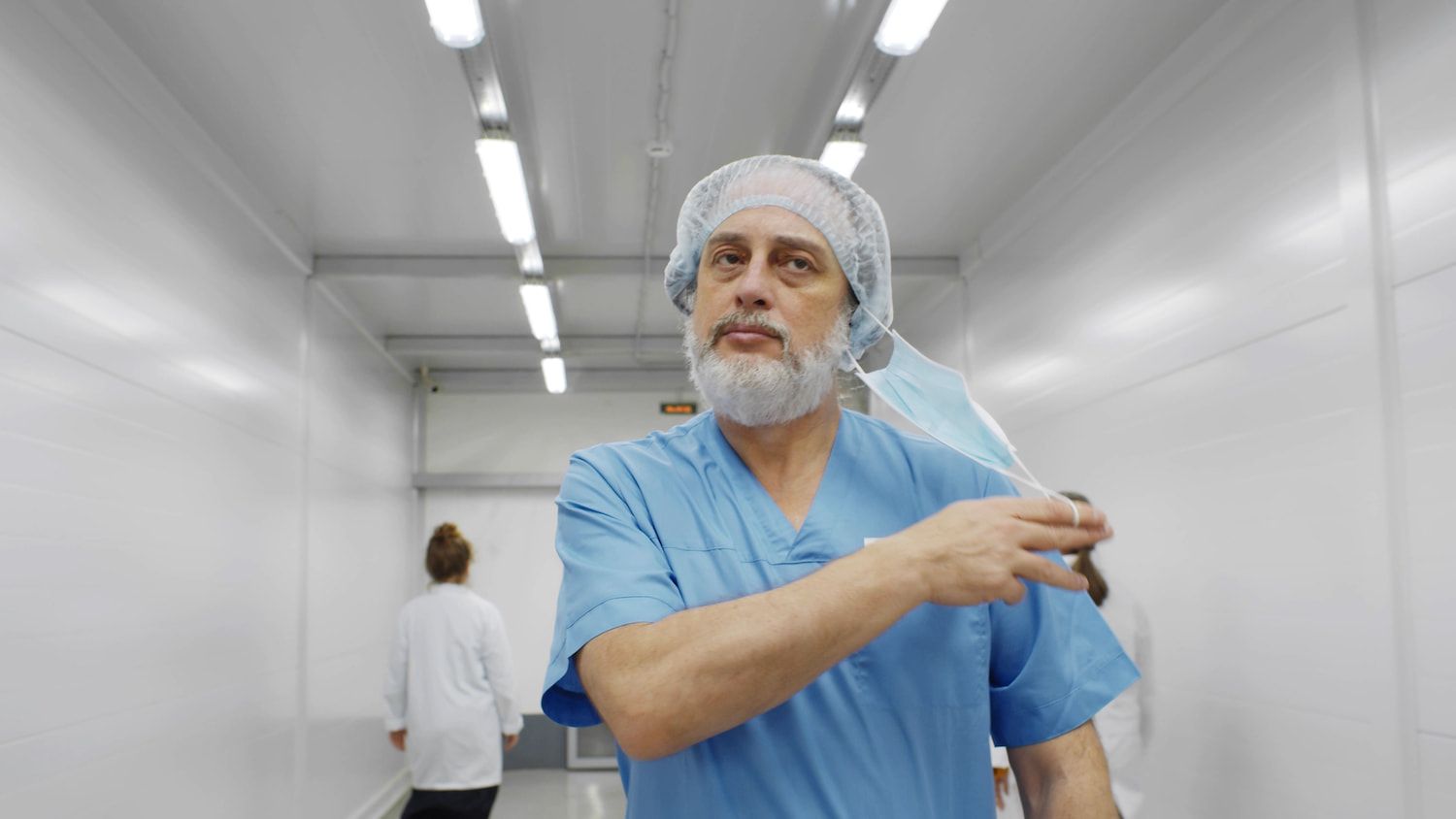 Key findings:
Female workers were more likely to suffer from anxiety than their male colleagues (35% vs 24%).
Frontline workers were more likely to report depression than those not on the frontline (31% vs 25%). They were also more than twice as likely to have severe PTSD.
Healthcare workers from ethnic minority backgrounds were 50% more likely to report PTSD symptoms. They were also significantly more worried about the lack of PPE, getting ill or dying from Covid-19 or contracting the virus at work, compared with non-ethnic minority staff.
Having colleagues with Covid-19 tripled the risk of having PTSD symptoms.
Being in a managerial position increased the likelihood of having PTSD symptoms by five times.
Interestingly, working in London was associated with a lower risk of anxiety and depression. Possible reasons for this included better resources, being more accustomed to stress from city living and being less pressured to reuse PPE.
Dr James Gilleen, lead researcher, said the study provided the clearest picture so far of the traumatic impact of the pandemic on the health workforce.
"While we're not entirely shocked to discover that all mental health indicators deteriorated among [healthcare workers], the extremely sharp increase in those that experienced severe symptoms of stress, anxiety, depression and PTSD is unprecedented and a serious cause for concern for NHS staff wellbeing," he said.
"Our results clearly show that mental health disorders are on a staggering rise and urgent action is needed to provide our healthcare workforce with the support, resources and management they need."
---
Overworked doctors are planning to quit
Thousands of UK doctors are planning to quit the NHS after the pandemic because they are exhausted by their workloads and worried about their mental health, a survey of more than 5,500 doctors by the British Medical Association (BMA) has revealed.
When asked if their career plans had changed over the last 12 months, almost one in three are now thinking about retiring early (more than double who said the same in June 2020). A quarter (25%) are considering taking a career break, and a fifth (21%) are weighing up quitting the health service for an alternative career. Additionally, half said they were more likely to reduce their hours.
Long hours, high demand for care, the impact of the pandemic and unpleasant working environments are taking their toll on medics, the findings show.
What impact will this have on the NHS?
Dr Chaand Nagpaul, leader of the BMA, said the high numbers of disillusioned doctors could worsen the NHS's staffing problems and leave patients waiting longer for treatment.
"It's deeply worrying that more and more doctors are considering leaving the NHS because of the pressures of the pandemic – talented, experienced professionals who the NHS needs more than ever to pull this country out of a once-in-a-generation health crisis," Nagpaul said.
An exodus of doctors would make it even harder for the NHS in England to tackle the backlog of care caused by the widespread suspension of normal services during the pandemic. The waiting list for hospital treatment already stands at 4.7 million – the highest it has ever been.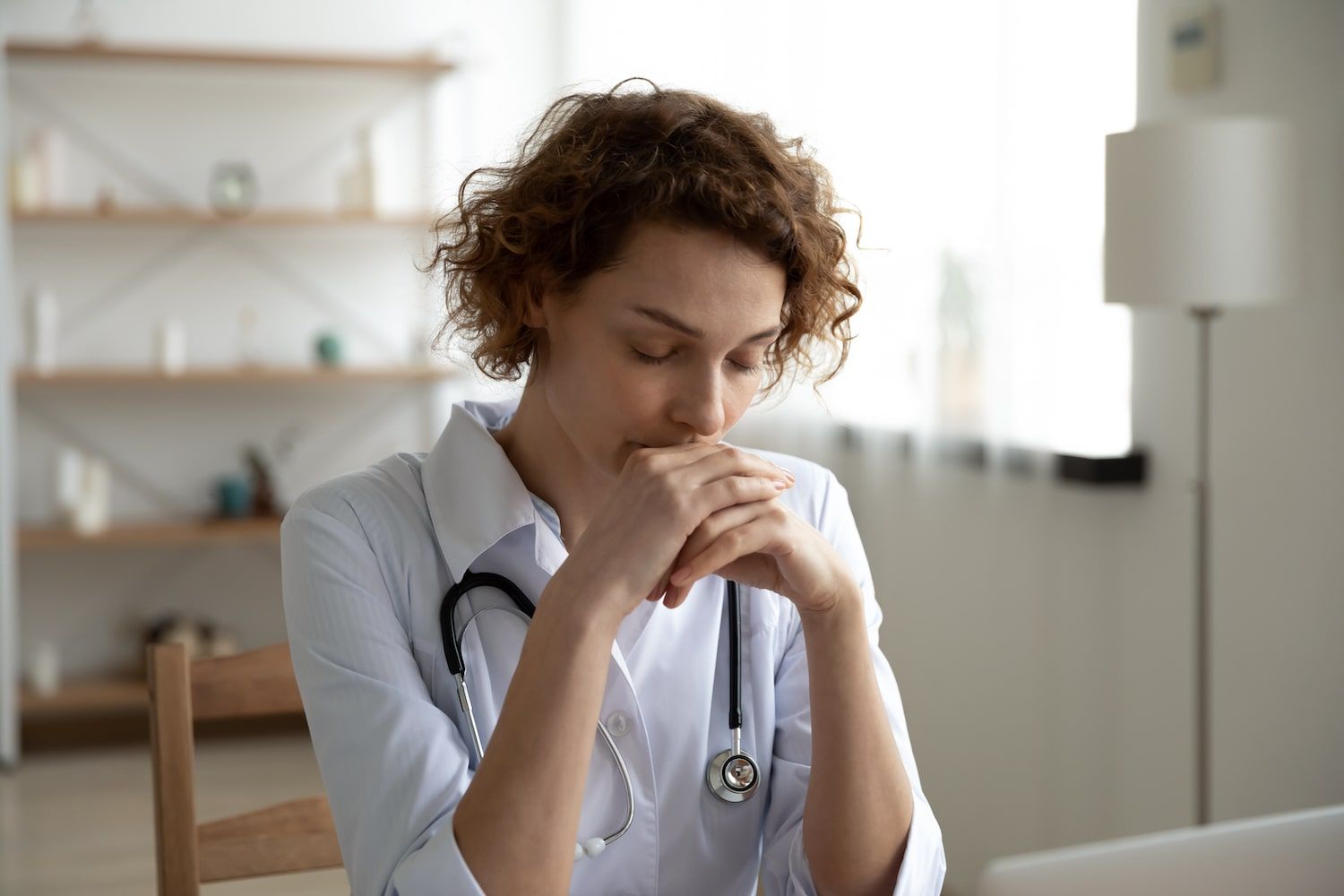 What support is available for NHS staff?
If you're an NHS worker, here are some resources to help you:
Access support from the new staff mental health and wellbeing hubs
40 new mental health hubs for NHS staff have been set up to provide rapid access to local evidence-based mental health services and support where needed. The hubs are confidential and free of charge for all healthcare staff.
Find details of your local staff mental health and wellbeing hub, which covers either the area you work in, the area you live in or both.
Listen to your colleagues' experiences
Hearing other people's stories can remind you that you're not alone in what you're going through and can give you the courage to share your story.
Here, trauma and orthopaedic surgeon Jon Holley tells his experience of mental ill-health. Hear more stories from healthcare colleagues and TEDxNHS – a place for empowering talks for the NHS, by the NHS.
If you need support, counselling can help. You can access talking therapy via your GP or you can refer yourself directly to an NHS psychological therapies service (IAPT).
You can also find resources, offers and toolkits that can help you and your team during the Covid-19 pandemic at nhsemployers.org.
Alternatively, you can access private therapy. Counselling Directory has over 18,000 qualified therapists working online and across the UK, waiting to hear from you. Browse profiles until you've found a counsellor you resonate with and when you're ready, send them an email.
If you're struggling with your mental health and need support right now, you can contact Samaritans on 116 123 who offer a kind, listening ear to anyone that needs it. They are available 24/7, 365 days a year.