NEWS
New measures in place to support people with gambling addiction
---
A self-exclusion tool and the ban of credit cards to place bets are amongst new measures to support people struggling with gambling addiction
Over the last year, we've seen more calls for support to help people with problem gambling. From concerns over the use of loot boxes in video games (which allow players to stake money for upgrades, better weapons and other add-ons), to the introduction of 14 new NHS gambling clinics for children and young people, gambling support is a subject that continues make headlines.
Here, we take a closer look at two new measures that are set to come into place this year.
Free, online self-exclusion
GAMSTOP, a free service that provides a simple, secure one-stop solution for anyone who wants to take a break from gambling websites, is being extended to include every British-licensed site. From 31 March, all British online operators must be registered with GAMSTOP as a condition of their Gambling Commission licence which means it will cover the entire British market for the first time.
By registering with GAMSTOP, consumers can choose to bar themselves from every gambling site for a minimum period of either six months, a year or five years. They cannot then remove themselves from the scheme until their self-exclusion period has expired and, if they do not contact GAMSTOP, their registration is automatically rolled over for up to seven years.
By 31 March all online gambling operators must participate in the multi-operator self-exclusion scheme GAMSTOP. This will allow consumers to self-exclude from online operators with one request rather than from each operator individually. Read more: https://t.co/0eY5ui7tSO pic.twitter.com/IptGS3WbQS

— Gambling Commission (@GamRegGB) January 14, 2020
More than 120,000 people have already registered even though the scheme has not yet been actively marketed and currently covers around 90% of online sites.
GAMSTOP, a not-for-profit service, works closely with gambling charities to provide help and support to those in need. Anyone who contacts the service, either through the website or by calling the helpline, is referred to specialist advisors if they need additional help with their gambling issues. GAMSTOP is also working to set up partnerships with debt advisory services, student advisory groups, football clubs and other organisations.
Fiona Palmer, chief executive of GAMSTOP, said: "We have been working very hard for the last two years to ensure that GAMSTOP becomes a trusted, secure and independent service that helps anyone who has an issue with their gambling to exclude themselves from online sites.
"We will continue to work closely with the regulator, operators and charities to ensure that we are providing a straightforward, effective self-exclusion scheme for consumers.
"We understand that, for anyone experiencing issues with their gambling, self-exclusion may not offer a complete solution and is only one tool amongst a range of measures that might need to be deployed."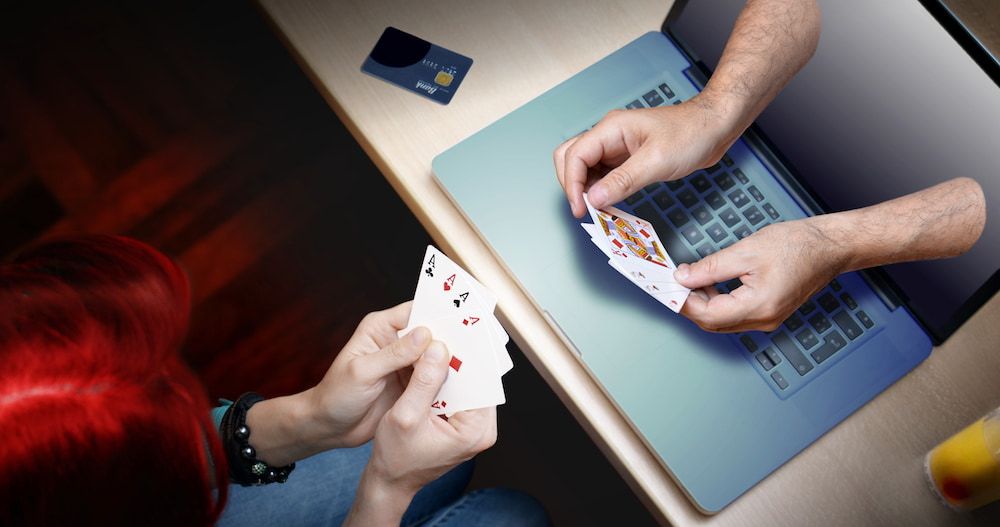 Banning credit cards
One other such measure that is set to come into force in April is the banning of credit cards to place bets. The move is to prevent people from gambling with money that they do not have - something that can 'lead to significant financial harm', according to the Gambling Commission.
Neil McArthur, the Gambling Commission's Chief Executive, said, "We know that there are examples of consumers who have accumulated tens of thousands of pounds of debt through gambling because of credit card availability. There is also evidence that the fees charged by credit cards can exacerbate the situation because the consumer can try to chase losses to a greater extent."
From individual, group and couples support to medication and aftercare, the National Problem Gambling Clinic is doing vital work to help those in need, as @ArtScienceDoc showed @helen_whately and @GamRegGB after today's news that gambling with credit cards will be banned pic.twitter.com/dqAcyPiO2B

— DCMS (@DCMS) January 14, 2020
The ban will apply to all online and offline gambling products except lotteries that are run for good causes.
Adam Bradford, co-founder of the Safer Online Gambling Group, said that while the credit card ban was "welcome" it was "not a silver bullet to solve the problem as the gambling industry still needs to improve in many areas - for instance, being more careful with its advertising."
Certainly, the question of advertising and responsibility has been raised recently, with concerns over the placement of gambling adverts. In January, it came to light that people searching Google for help with GAMSTOP were being bombarded by adverts for online casinos - many of which are based offshore and are not part of the self-exclusion service.
After the issue had been highlighted to Google, the tech company said any offending accounts had been suspended from its AdWords platform. It is also advised that anyone who sees gambling adverts targeting search results for help with addiction should contact industry regulator the Gambling Commission.
---
If you need help with gambling problems now
Counsellor Noel Bell shares his advice on overcoming gambling urges; "Stopping problem gambling can be extremely difficult, but once stopped, the ongoing task is to stay stopped.
"Counselling and talking therapy can help you to heal any old emotional wounds that are getting in your way. The process of building trust and rapport with a therapist can help to identify specific personal vulnerabilities to relapse, hidden triggers and to devise a plan for the successful maintenance of your recovery."
Worried about gambling but not sure if you have a problem? The NHS has a questionnaire that may be able to help you determine if you have a problem with gambling.
GamCare offers free information and support for problem gamblers in the UK. Visit their website or ring their helpline on 0808 8020 133 from 8am to midnight, seven days a week.
Some alternative therapies have been found to be effective in managing addictions. Hypnotherapy, in particular, can help change the negative thoughts and behaviours associated with the addiction, using the power of suggestion. Learn more about hypnotherapy for gambling addiction on Hypnotherapy Directory.