LIFESTYLE
Meet the Team of Brave Women Using Football to Change Lives
---
30 teams from across Europe will meet today in Copenhagen to campaign for issues of global importance. Only, they won't be using words. They'll be using their feet - on the football pitch
It's not often that an email lands in my inbox that leaves me feeling so inspired, but that's exactly what happened when I heard from Sinead McGill, Becca Todd and Lois Carrington King. They are part of the team representing Great Britain in the European leg of the United Nation's Global Goals World Cup (GGWC).
To give a bit of context, the Global Goals World Cup came about in a bid to take action on the 17 goals agreed by world leaders in 2015; goals which hope to create a better world by 2030. These goals have the power to end poverty, fight inequality and stop climate change.
The most important thing to know about the GGWC is that it's an all-women 5v5 football tournament. All teams qualify by choosing and creating an action plan on how to work with one of the 17 Global Goals. Since the GGWC started, more than 3,000 women have joined the movement, and 20,000 actions have been taken - some have even changed laws.
The winning team from the European tournament will be the one that combines sensational and creative activism with spectacular football - they will progress to the finals during the UN General Assembly in New York.
About Team Brave
The team representing the UK, otherwise known as Team Brave, will be playing for UN goal three: good health and wellbeing.
Team Brave is no ordinary women's football team. They are using sport to help young people to find their confidence and have fun. They're a team of women with a passion for sport and its power to help people enhance both their physical and mental health. They've been delivering opportunities to young people for more than two years in Bristol, with great success.
And, this year, Team Brave has formed a free football team to enable women from all backgrounds to have an opportunity to play for fun, get fitter and form new positive friendships.
To find out more, I spoke to the team's coach, Becca Todd.
"Team Brave started as an idea to give women a long-term opportunity to feel a sense of belonging to a friendly team and to have a chance to reap the psychological, social and physical benefits of sport.
"I'd been running multi-sports programmes with young women from the charity 1625 Independent People and I'd met a great group from One25. So, creating a free female football group seemed like the perfect way to bring them all together and create a team that is open to all, accessible and inclusive - so that women all across Bristol can have a chance to mix together and have fun!
"Going forwards we'd like to reach out to more women who haven't previously had a chance or the confidence perhaps to try football. We'd also like to enhance what we can offer the women in our team, with more techniques with regards to boosting mental health and self-esteem."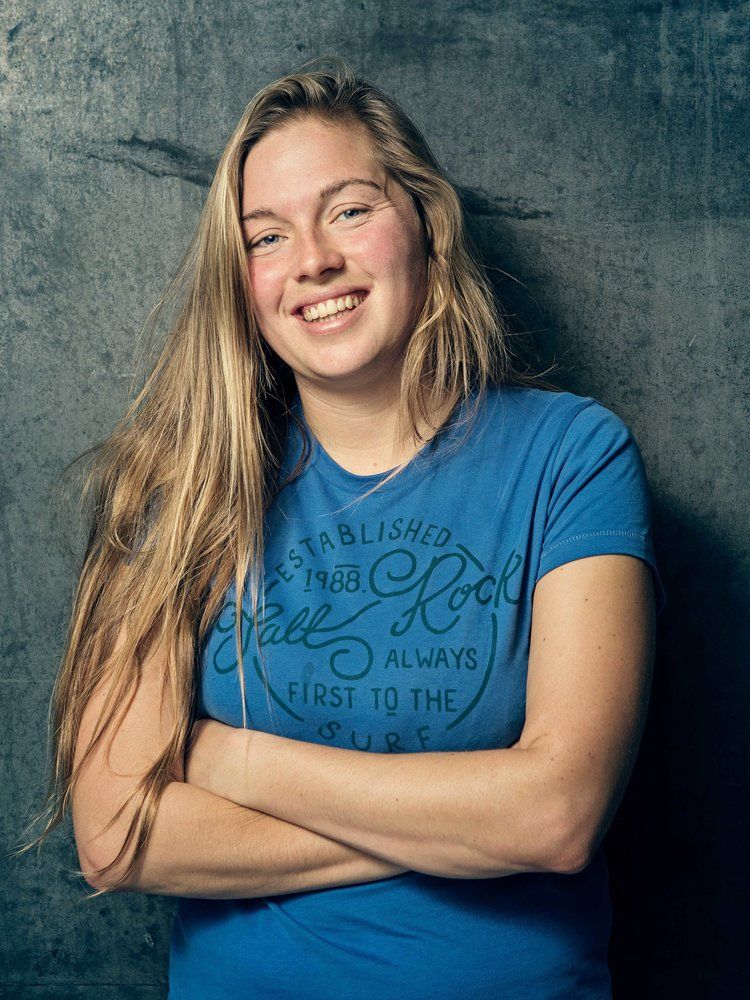 She continues, "Our Global Goal for our team is focusing on mental health - this was a unanimous decision for the team, as it was so pertinent to everyone involved. So, I'd like to find ways that women from Team Brave can be a part of our other Brave projects with young people across Bristol. This would provide volunteering opportunities and a chance for women to get involved in inspiring younger kids to be brave and give new activities a try."
Becca tells me the amazing sense of freedom she gets from playing sport. Not only is it fun, but she's found it really effective in boosting her confidence.
"I've met so many of my friends through sport and outdoor activities; and whenever I do anything active I always feel on top of the world! I'm passionate about giving other people the chance to feel the same love for sport, and opening their eyes to how it could help them in so many ways.
"I realised how important confidence is when I was younger and played elite football with some coaches that made me feel intimidated and nervous," says Becca. "In fact, I almost stopped playing at times because the environment in certain teams didn't make me feel safe to take risks or express myself. I think this experience fuelled my dream to become a coach that helps players to achieve their potential through sensitivity, support and encouragement - and a great level of compassion. I know when my mind is happy I can play at my highest level.
"There are some fantastic role models for young players these days. In fact, one of the girls who was in the same football academy as me has gone on to be a superstar! It's amazing to see Fran Kirby making it on the world stage and I wish her all the best for the World Cup and beyond!"
---
To follow the tournament and show your support for Team Brave, use the hashtag #GGWCup on Twitter.