COMMUNITY
Meet the men who use cold water dipping to soothe their wellbeing
---
Can icy water be used to aid our wellbeing? We talk to a community-led group making waves in men's mental health
You take a deep inhale as you let your body adjust to the temperature. With each breath, you start to relax, that tightness in your chest easing. And, as you notice your surroundings — the ripples and the sounds of those around you — a sense of calm washes over you, a comforting warmth, despite the cold water you're standing in.
"The first word that comes to mind is invigorating," says Josh, when I ask how it feels to take part in a cold water swim. "There's no getting away from the fact that, at the start of every swim or dip, it's pretty damn cold, and it will try its best to take your breath away. But since joining the group, I've learned to control my breathing, which takes away part of the initial shock."
IceBreakers is more than a cold water swimming group, it's a community of men supporting men. Officially named in 2020, the group was born from a desire to provide a space and ritual for any man who might be struggling with their mental health. With chapters in Bath and Brighton, IceBreakers hold scheduled dips every week, as well as extended sessions on Sundays for newcomers, full moon dips, weekend retreats, and even a book club.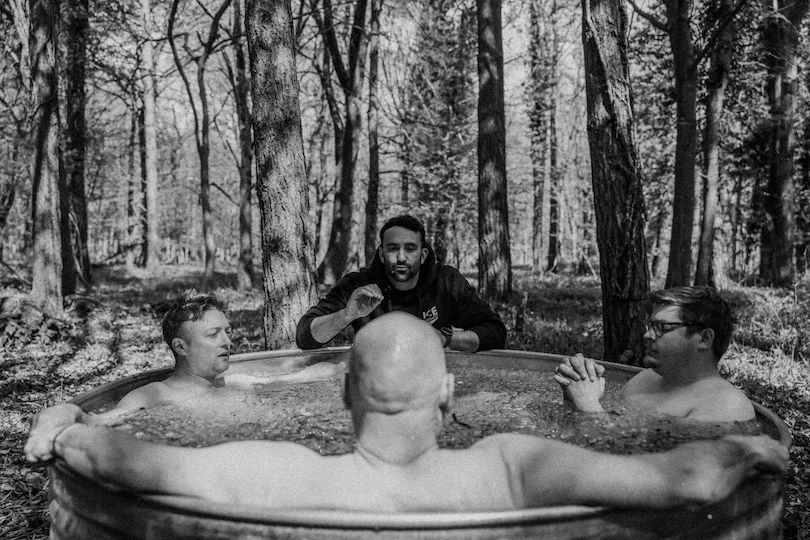 ---
Why IceBreakers?

"'IceBreakers' because it's a cold water experience and because we welcome open and honest conversations, creating breakthroughs and impact for our community of men."

- Tim Bowles
---
IceBreakers describes itself as "not therapy, but kind of", offering men a place, outside of the usual pub environment, to gather that feels adventurous, but more human and healthy.
"The benefits of being part of a community that dips in cold water are endless – the sense of camaraderie, along with the mental and physical impact of the cold water practice, is enormous," explains founder Tim Bowles.
"The camaraderie is so powerful – as people in today's world, we often lack the space that our tribal ancestors would have created. To sit around fires or simply hang out in nature together – it somehow feels like we are recreating this connection."
The benefits of cold water swimming
Cold water swimming (also known as winter or ice swimming) is the act of swimming outdoors, mainly during the winter months or in the colder regions. The practice has a long tradition in northern countries, but has only made its way to the UK in recent years.
For those in good health, cold water swimming appears to have many benefits. However, as with any new venture or activity, it is important that those taking part do so safely and under appropriate guidance, in order to reap the rewards. But, as a 2020 report in the International Journal of Environmental Research and Public Health notes, these are plentiful, finding that cold water swimming could influence changes in the endocrine system (helping to control mood, growth and development, organ function, and metabolism), and lead to fewer upper respiratory tract infections, as well as improvements to general wellbeing.
Another study, published in the British Medical Journal in 2018, reports how a young woman was prescribed a weekly programme of cold open-water swimming as a treatment for depression and anxiety. This led to an immediate improvement in mood after each swim, and a sustained reduction in symptoms, and over time, her need for medication. A year later, she remained medication-free.
It was the benefits of cold water swimming that convinced IceBreakers member Josh, to take the plunge and sign up for his first dip. The camaraderie was an unexpected surprise — and the reason he remains a member.
---
🌊
Interested in trying a cold water dip? Ease yourself in by having a cold water shower in the morning. If you want to experience the real deal, a good starting point would be to join a cold water swimming group that can guide you and keep you safe.
---
"I first joined IceBreakers around a year ago," Josh tells me. "I won't lie and say I wasn't worried about it. I knew nobody there and my own insecurity was pretty high. But the people I met were incredibly welcoming, and right away gave me the knowledge that this was a truly inclusive group of men who wanted to share a sense of wellbeing through cold water.
"Since that first dip, I'll join the guys at every opportunity I have (although these are slightly less since becoming a new dad). There are two reasons why I continue to go. The first is the cold water and the benefits it brings — it genuinely does amazing things for my own mental wellbeing – and the sense of community.
"I didn't expect to get this when joining the group, but the camaraderie is something I'd never experienced with a group of men before. I had it described to me once as 'all the main benefits of going to the pub, but without the booze' and that's exactly it. You have a group of people with no real sense of ego or toxic masculinity, all seeking to better themselves and their minds (and shivering in a river together is a great equaliser). It's such a unique approach — a real credit to the founders."
Men's mental health
Society's expectations and traditional gender roles have long been considered a factor in why men are less likely to discuss or seek help for their mental health. While in recent years, the number of men who say they would likely speak to friends if feeling low or worried has increased – rising from 29% in 2009 to 34% in 2019 – it is still significantly lower than women.
That's according to Mind's Get It Off Your Chest report, which notes that this fits with its understanding of typical male friendships being based on shared activity, such as going to the pub or sport, rather than talking about feelings. Women are more likely to confide in their friends when they're feeling low.
While there is much more to be done to ensure men feel able to reach out for help and access support, the report's findings show a positive increase in men's help-seeking behaviours, and ability to speak openly about their wellbeing. As of 2019, men are three times more likely to see a therapist than they were in 2009, and are as willing as women to speak to their GP if they feel worried or low.
Speaking to Tim about the impact IceBreakers has had on its members, it's unsurprising that the group is growing. "It's changed my outlook on everything – how to live and work, and it inspires me to be a more authentic, open-minded and more balanced person.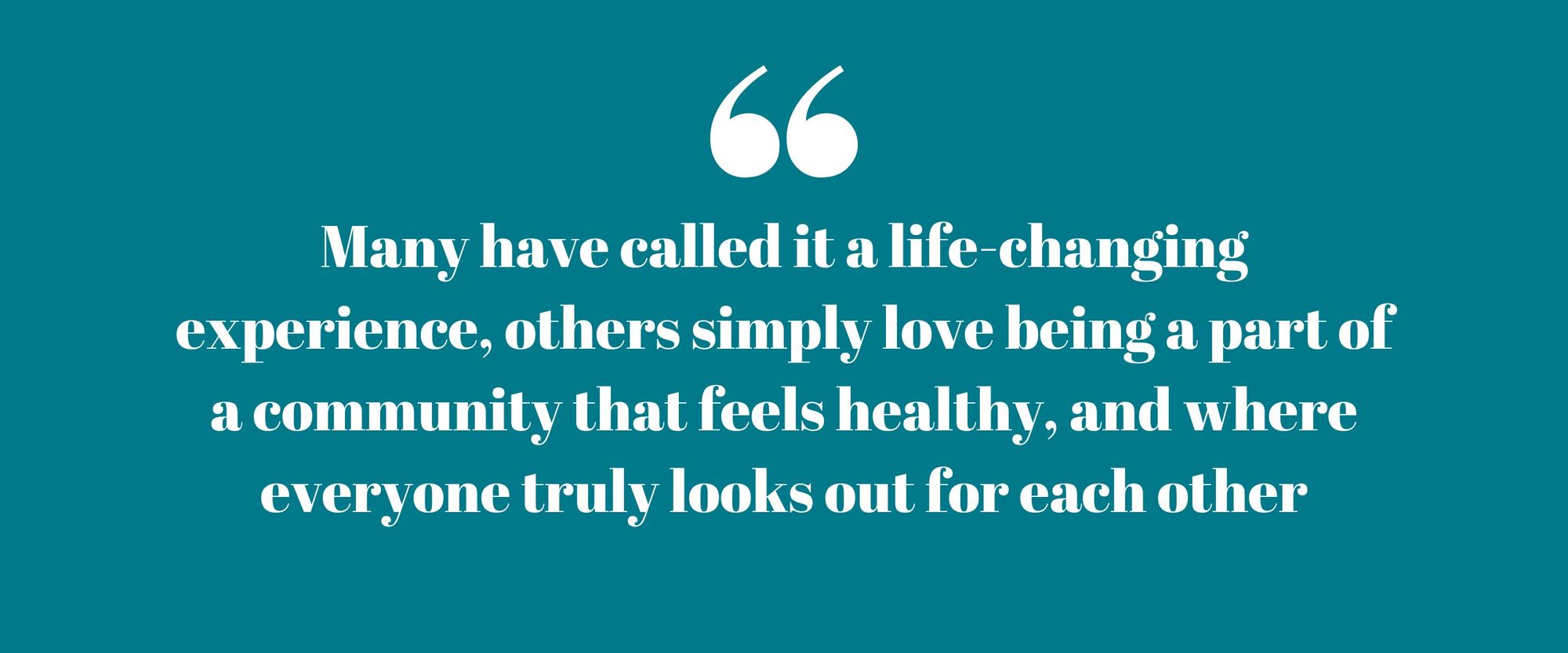 "Many have called it a life-changing experience, others simply love being a part of a community that feels healthy, and where everyone truly looks out for each other – a lifeline, if you like."
Josh echoes this point. "It's normal for us as blokes to struggle, and one of the real issues is that as young men, we aren't given the language to talk about it. In a lot of scenarios, men still struggle to foster an atmosphere where being open about your feelings is normal, so if you have the opportunity to join a group where this is welcomed, I encourage you to sign up.
"If you don't, though, I'd say no matter how difficult it is, or even if you don't quite have the words, please try to reach out to someone. Chances are, they will relate and you'll have helped them by showing the courage to be open about your mental health struggles."
IceBreakers currently holds chapters in Bath and Brighton, but the goal is to host dips and retreats all around the country. "We would love to open more chapters for community dips – completely free of charge," says Tim. "The retreats we're particularly passionate about, as this gives us the chance to dive deeper, help heal, and connect men at another level. Men supporting men is such a unique, special thing, and is so needed."
---
You can check out IceBreakers' upcoming events and dips on their website, icebreakers.uk. Follow them on Instagram @icebreakers.uk.
Photography | Felix Russell-Saw