CULTURE
Meet the female entrepreneurs tackling societal challenges
---
40 entrepreneurs announced as the winners of Women in Innovation Awards 2020/21
Female entrepreneurs pioneering social change through business have been recognised across the UK for their work in innovation to challenge the status quo, champion gender diversity and make the new world of 2021, better for all of us.
The 40 women recognised in these prestige awards champion breakthrough ideas that tackle a range of societal, environmental and economic challenges including underrepresentation of minority communities, mental health, sexual health, sustainability and climate challenges.
The backing of the awards support these exceptional women in moving forward with their life-changing business goals, and celebrates a community of female role models in the business world.
Many ideas were born from a response to first-hand experiences of the 40 women whose businesses speak directly to these challenges.
From developing essential products to enable precision medicine for underrepresented populations to offering reusable, environmentally friendly period pads to fight period poverty in Kenya and championing children with chronic pain, the programme supports women with exciting, innovative ideas and ambitious plans that will inspire future generations of female entrepreneurs.
Innovate UK, the innovation agency behind the Women in Innovation initiative works with a community of over 6,500 women, providing access to advice, funding and connections to support women in achieving their business ambitions.
Launched in 2016, their goal was clear: to address the under-representation of women engaging with Innovate UK, to encourage women to drive their business ideas forward and deliver a much-needed boost to the economy. Now in its fifth year, the initiative has seen a whopping 70% increase in women leading applications for grants to drive their businesses forward.
---
The winners
The winners of this year's awards each receive a £50,000 grant, alongside a business support package of bespoke mentoring and coaching. Let's meet some of them.
Nicola Filzmoser, Happyr Health
Nicole, who has suffered with chronic pain and anxiety since childhood, developed the Happyr Health app, a headache and migraine management app that uses storytelling and gaming to help manage chronic pain in children and young people. Nicola hopes that Happyr Health will help young people and children form healthy behaviours and attitudes towards their chronic pain or illness, and ultimately improve their overall quality of life.
"With the award, we get a step closer to increasing the awareness around chronic pain in children. It's essential that we adults understand how much an impact chronic pain or chronic illnesses have on our future generations. I hope that Happyr Health will positively impact the lives of millions of children and young people with chronic pain by teaching them early on how to live with a chronic condition."
As a female entrepreneur using her own challenges to make waves in business, she says, "I believe it's vital to show girls and young women that their challenges can be a fuel for creativity and innovation."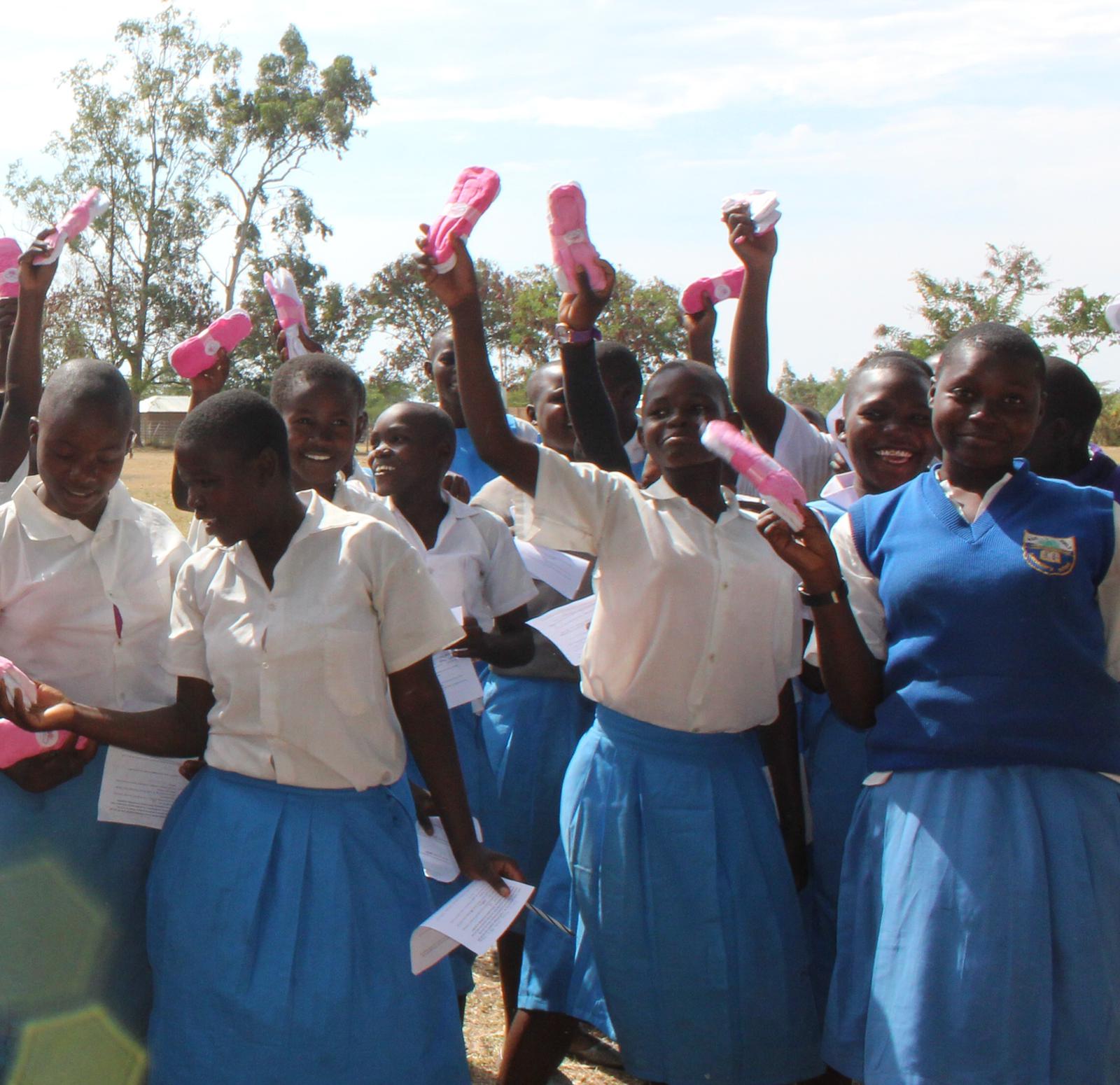 Alison Wood, Lilypads
Founder of the environmentally friendly, reusable period pad Lilypads, Alison was on a university research project in Kenya when she saw firsthand the hardship young girls face both in female sexual health and education, which go hand in hand.
"It turned out that many of the girls were exchanging sex for period products. I was so shocked - to realise that in desperation to remain in school many were putting their health at risk (the HIV rate is 25% in that part of Kenya).
I'm determined that no one should be disadvantaged by their period and the girls in that classroom drive me to create a better solution.
Now working in Cambodia, Kenya and Uganda, Alison hopes the story of Lilypads reminds people that each and everyone of you has the ability to work towards a world that you want to live in. Even the smallest actions can make a big difference.

Marie Van Herteryck, NDSA
Marie founded the Neurodiverse Self Advocacy Partnership (NDSA) forum and mentoring into employment programme, which provides innovative services for autistic adults.
Marie notes the visibility of autistic women is particularly important as they are under diagnosed and misdiagnosed and says there is a general lack of visible autistic role models, putting this down to fear of discrimination.
"Increasing the visibility of autistic role models does a transformational change to confidence and autistic identity. Our aims resonate strongly with autistic people as we are harnessing the skills and energies of autistic people who are ready to mentor others, to help themselves and each-other, in particular as a safeguard and support amid the current crisis."
Marie's Women in Innovation project will launch a new wellbeing mentoring scheme for autistic people, delivered by autistic people.
Deborah Couglin, Wakey
"The work I do is informed by my life. The reason I'm working on democratisation of mental health is because I know what it's like not to have the help you need, easily accessible," says Deborah, founder of app Wakey, which combines mental health technology with prescription entertainment into a morning breakfast show.
Deborah struggled with poor mental health in her 20s, and cites stumbling across the right help as the reason she is here today. She wants to take the chance out of mental health. Her first product, Wakey, provides personalised, interactive morning content and a community for those hoping to improve their mental wellbeing.
"I really hope unlikely candidates like myself will put themselves forward for tech incubators, government grants for innovations, get involved in the tech for good sector - because there's loads of people coming up with solutions in their homes and communities every day, who could scale what they are doing with the right support, and change the world for good."
As this year's winners have been announced, there are still 40 spaces for 2022. Learn how you can apply to the Women in Innovation programme and start your journey to change the world.