NEWS
On International Women's Day, Meet our Inspirational Women Making a Difference
---
Today marks International Women's Day (IWD), which is urging the world to progress gender parity.
In the mental health sphere, there are many women who have advanced the wellbeing cause in a variety of different ways.
Happiful has been fortunate enough to speak to hundreds of inspirational women, ranging from those in the public eye to those making their mark in all aspects of everyday life.
We have taken a look at five in particular who have struck a chord with us
Grace Victory
Grace has been called 'the most inspirational YouTuber on the planet', and she's on a mission to tackle mental health and body positivity.
The Buckinghamshire born vlogger has racked up a staggering 11.8 million views on her channel, and she says her aim is to "make taboo subjects, less taboo".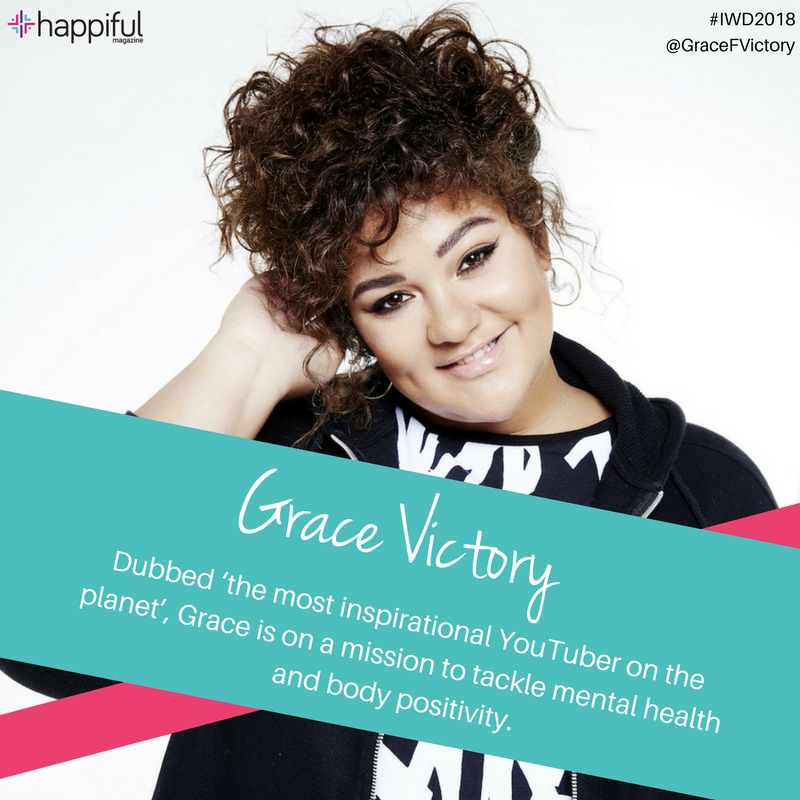 Speaking to Happiful back in August, she said: "Body positivity celebrates every body type, but it originally started to celebrate bodies that are rarely seen: fatter bodies, disabled bodies, hair on the female body, stretch marks, cellulite, rolls, darker skinned women.
"It's a celebration of everyone that exists – and that's why I love it so much."
Grace recently spoke openly about how therapy has helped her and encouraged others to seek support too in her Therapy Q&A vlog.
Marjorie Wallace
No stranger to the frontline, Marjorie's work in setting up mental health charity SANE has proved equally as powerful as she was with a pen in hand at The Times.
For more than 30 years, she has lobbied the establishment and pioneered the UK's first national out-of-hours mental health helpline. Her route into the charitable sector came after a series of schizophrenia articles she wrote in The Times called "The Forgotten Illness".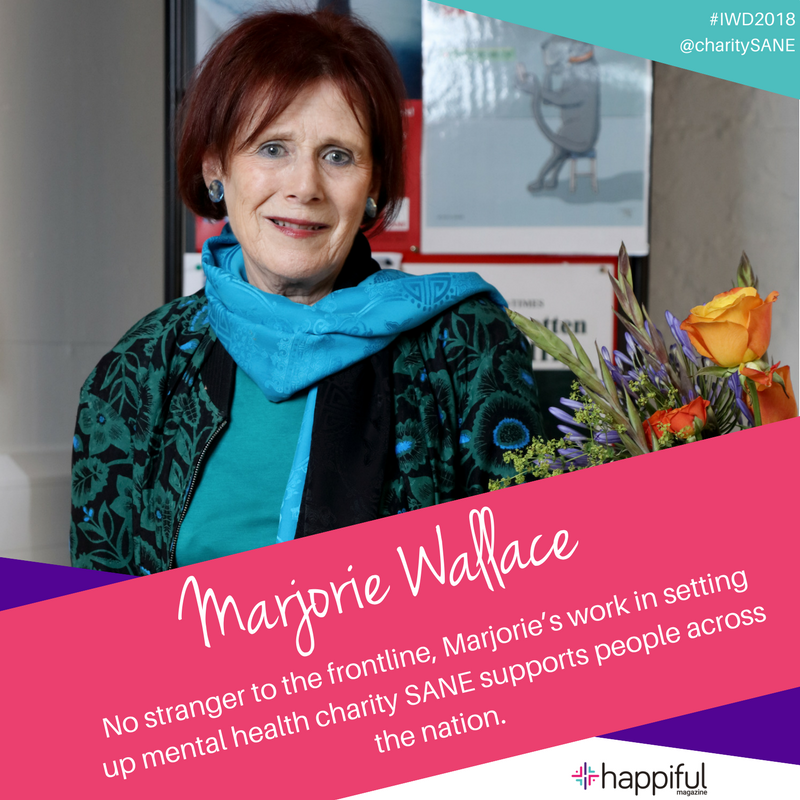 Reflecting on how she would rebuild the mental health system, Marjorie told us in October: "I'd first go back to the idea of what people do when they face inner turmoil. Where do you turn?
"Too often we hear about people who go into A&E and they have suicidal thoughts. They're just left an hour, and then allowed to walk back out again because they're not considered as serious as someone with a chest pain.
"I would like to see people being able to go to a place, not necessarily inpatient care, but somewhere they can turn to at the point of crisis."
Juno Dawson
If this years' IWD theme of #PressForProgress was perceived as "breaking new ground" and as a call to action, then Juno Dawson would be the perfect ambassador.
The author's voice is synonymous with the LGBTQ community where, after her transition from James, she is pressing national media to be more "responsible with its coverage".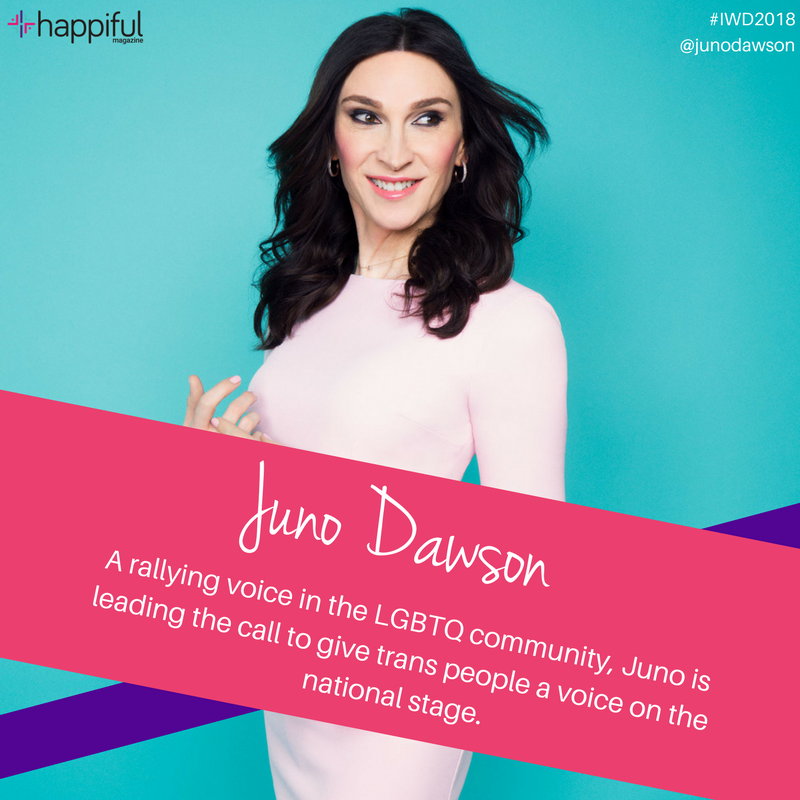 Our February cover star said: "Let us speak for ourselves. So few trans people have been given a voice in the media, and I'm very lucky that I'm one of them. Trans men are almost unheard of.
"On the one hand, the first year of your transition is the hardest because you constantly have to convince people that what you're saying isn't a phase. But at the same time, you're thrilled. The first year of my transition was an incredibly positive experience because I was finally living the way I wanted to live. In fact, I've heard of it referred to as gender euphoria, rather than gender dysphoria."
Jane Lawson
An unsung hero, in every sense. When fingers were getting pointed at who was ultimately responsible for what occured at Grenfell Tower in London on 14 June, one woman had other ideas.
With hundreds of families facing difficulty after the fire at the tower block destroyed their lives, Jane Lawson was helping them piece it back together.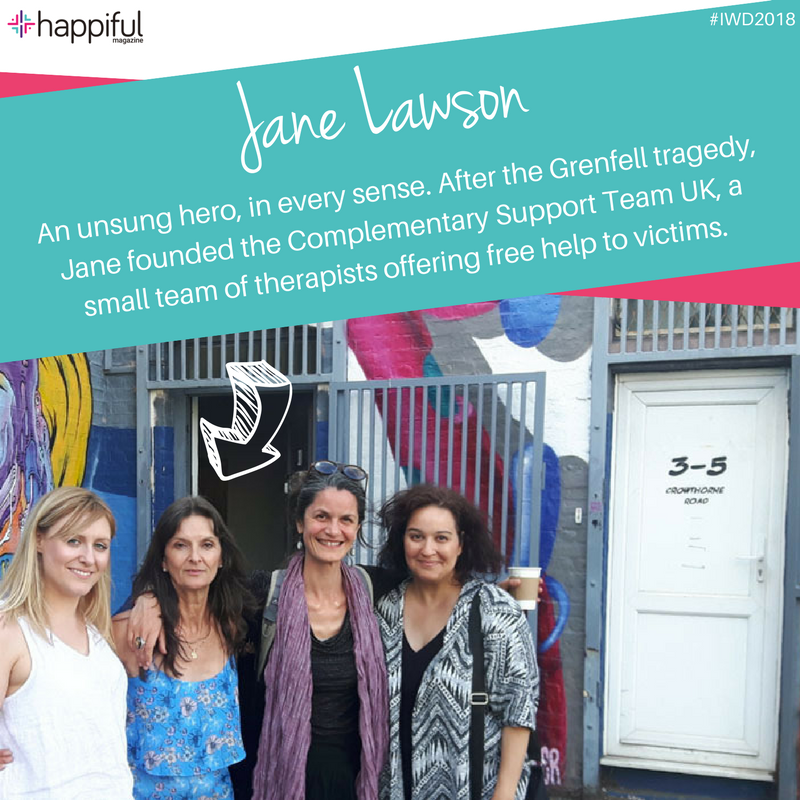 She founded the Complementary Support Team UK, a small team of therapists offering free help to victims who needed it. Physical body work therapies, aromatherapy, massage, acupuncture, hypnotherapy, meditation and yoga were just some of the treatments offered.
You, the Happiful reader
You, our valued reader, just by picking up a copy of this magazine are advancing the mental health causes with us.
Whatever gender you identify as, or whether you are experiencing mental health issues yourself, or are supporting a loved one through troubled times, your engagement is crucial to eradicating the stigma that sadly still exists in society.
Happiful continues our pledge to do all we can to support and stand with you throughout your journey.