NEWS
Major Study Reveals The UK's Most 'Sleepless Cities'
---
An active brain, stress and late night TV-binging are among the top reasons for Brits not switching off at night
A study by new mattress company Nectar Sleep, who conducted unique late night social media analysis, has identified the UK's most sleep-deprived cities. They mapped the number of people awake and talking about their inability to sleep online between the hours of midnight and 5am. Key phrases included "I can't sleep", "I'm awake" and "insomnia". This was then combined with nationwide research.
According to the data, Middlesbrough (12.3%), Reading (12.1%) and Cardiff (11%) are the top three cities that sleep the least. Birmingham (10.9%) and Bournemouth (10.3%) made up the remainder of the top five sleepless cities.
When the researchers studied the sleep habits of Middlesbrough, in particular, it came as little surprise that so many people are online late at night. Nearly half (42%) of those in the city admit to often having sleepless nights and a third (32%) say that they are not satisfied with the amount of sleep they are currently getting.
However, it's not only Middlesborough that struggles to sleep - insomnia is an issue that affects the whole nation. Brits were asked if they think they get enough sleep, and almost three-quarters (72%) said they don't. With six in 10 (58%) going to bed later than 11pm most nights, this means that 23 million Brits are getting below the nationally recommended 7-9 hours per night.
This is problematic for a number of reasons including energy, performance at work and personal wellbeing. In fact, 11.6 million Brits agreed that lack of sleep has a negative impact on their mental health. When asked what's keeping them up at night, an active brain (24%), stress (20%), watching TV late at night (12%) and a physical health condition (11%) were among the top reasons for frequent restlessness.
It's not only adults that are facing problems, either. In a study earlier this year by sleep tech company Simba, a staggering 72% of children surveyed reported having trouble getting a good night's sleep because of their worries. The research found that children were being kept up three nights each week by racing thoughts, on average.
So, whilst it seems that, across the country, most people are struggling to switch off and get a decent amount of shut-eye, there are certain areas of the country that fair better than others. Residents of Nottingham clock up the highest amount of sleep with 7 hours a night, followed by those in Leeds and Luton who get an average of 6 hours and 36 minutes.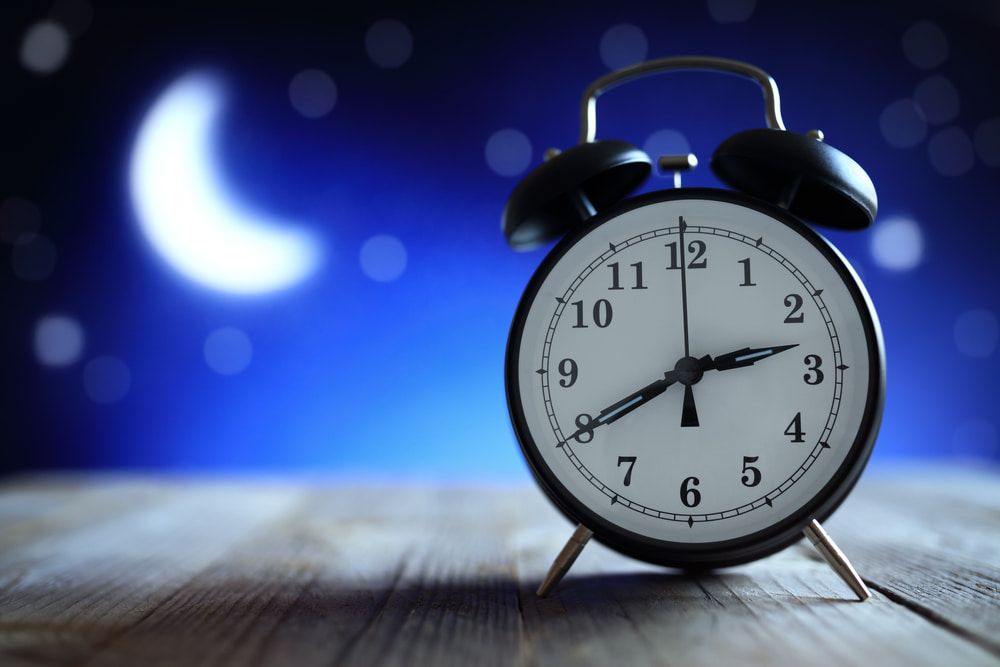 And the positive impacts of a good night's sleep really don't go unnoticed. Around half (47%) admit that when they get a good night's sleep they feel much better holistically and (37%) agree that their mind is sharper.
Commenting on the findings, Nectar Sleep's Managing Director Angela Crouch, says: "We were surprised to discover just how little sleep people across the UK are getting despite the positive impacts it can have on both our physical and mental wellbeing – including helping people feel good about the day ahead."
So, what's the secret to a good night's sleep?
Interestingly, the residents of Luton, of whom less than a tenth claim to have trouble sleeping, are the biggest celebrators for a weekend lie-in, followed closely by those in Leeds and Bradford. When it comes to early risers, Sheffield (10%) and Sunderland (9%) residents say they get up early to exercise most mornings.
---
If you're having trouble switching off, try these science-backed methods to get you to sleep in minutes.
While smartphones just before bedtime are typically a no-go, there are apps designed to help sort our sleep. Try these five apps for a better night's sleep, to help you get the most of your shut-eye.