Beth's passion for wellbeing and natural skincare inspired her to channel her creativity into a new business, and, fortunately, helped her to manage symptoms when she endured inflammatory bowel disease flare-ups
I grew up in Sandbanks, Dorset, right by the sea, and have always felt like I was destined to do something creative to help people. I have more than 10 years' experience in the beauty industry, and have been in love with natural skincare for even longer. I literally used to make face masks and body scrubs from ingredients I found in the kitchen – my mum wasn't that impressed! So, you can imagine my delight when I finally began living my dream of running my own natural organic and vegan skincare brand, but it has been an adventure getting there!
I attended university in London, studying graphic design and photography, and while these are creative subjects, I knew, in the long run, I wasn't the type of person to be stuck behind a computer. So, in 2002 I decided to go travelling; I lived in Cape Town, South Africa, for 10 months where I learnt to surf, met so many amazing people, and I was exposed to a whole new way of living.
I then went on to Australia in 2004, and stayed for four years. Living there I experienced a new-found holistic and nourishing lifestyle; it was an eye-opener and one that I hadn't experienced in the UK. I believed then (and still do) that Australians are way ahead in the wellness industry.
My day job was teaching surfing to backpackers – this was the main reason I moved to Oz, and I loved it. Then I would spend my weekends visiting gorgeous markets and music festivals, where I got to sample new foods and natural skincare products – I was in heaven and discovered my true calling.
I was so inspired that in 2006 I completed my diploma in Natural Beauty Therapy and Nutrition, and then started my career in the beauty industry. However, in 2009, upon returning home from Australia, I became very poorly, and was diagnosed with ulcerative colitis and Crohn's disease.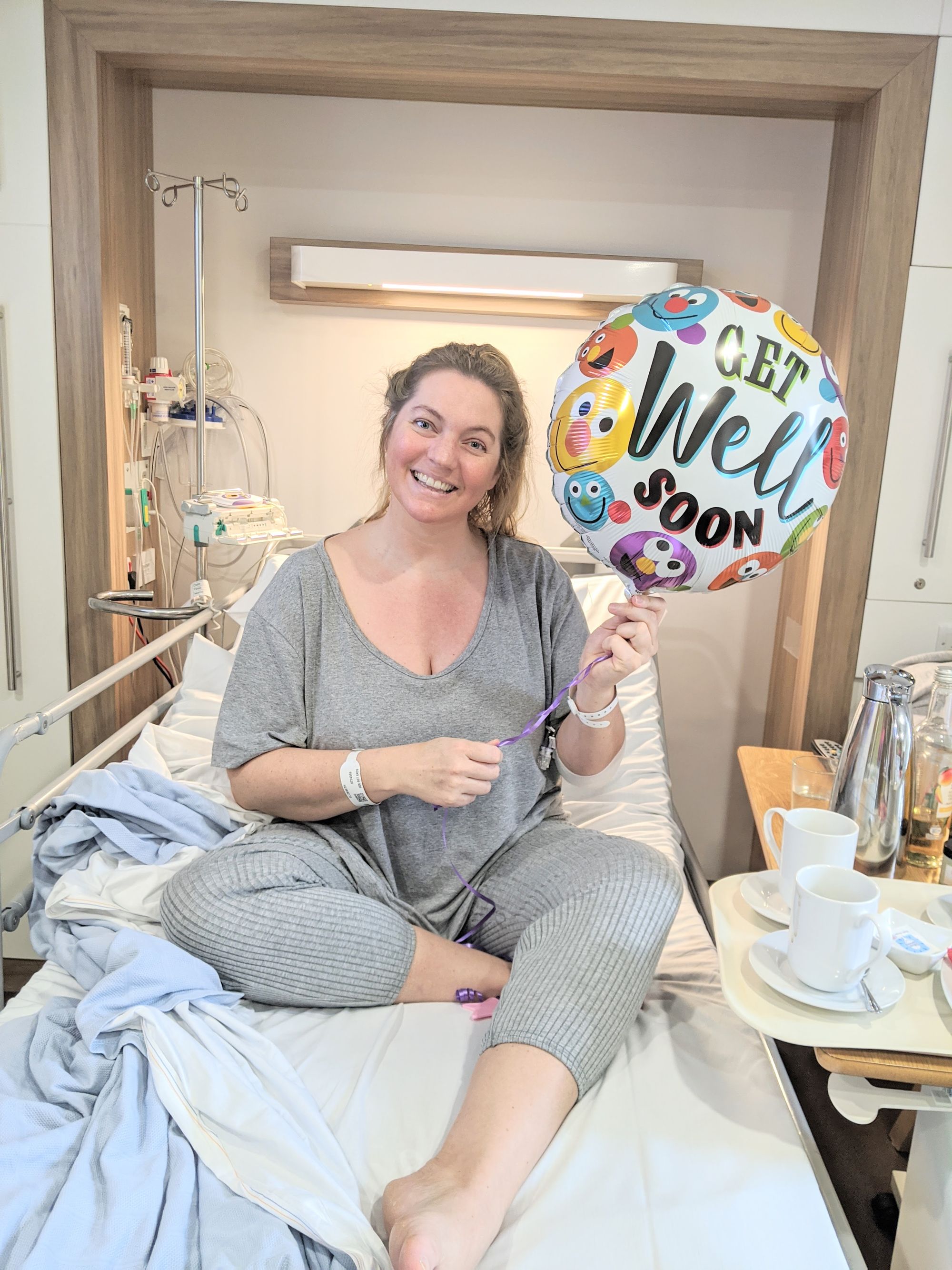 Ulcerative colitis is inflammation of the lower end of your digestive system, including your large bowel and rectum, whereas Crohn's disease is the inflammation of anywhere throughout the entire digestive tract. Being an auto-immune disease, it can be tricky to manage as every person is different.
I have always experienced stomach issues, but nothing like the severity I had in 2009. I was rushing to the toilet 15 times a day, losing blood, being sick, and not eating. Some days I was not able to even move, and I had to be put on drugs, including steroids. It was a harrowing time, and I saw both my body and mind change in a matter of months.
In spite of this, I managed to get into remission. So, in 2010 I opened my own beauty business. I started from home with only three customers, but in the space of six months, I was working full-time offering waxing, massages, and facials.
I knew my passion lay with treating the skin, so in 2012 I travelled up to London to study more, completing courses in making natural skincare products. I then went on to expand my business and opened a high-end beauty salon in 2014, which was a massive success but came to an end in early 2018.
I had been handling my IBD (inflammatory bowel disease) well up until then, but it really began to take its toll, and after years on medications, I began to get terribly ill again. Unfortunately, this led to the closure of my salon, and the physical effects were devastating compared to my previous flare-up.
One of the symptoms that came with my IBD was my skin's extreme sensitivity – it was sore, red, and I often would break out with painful cystic acne, which really impacted my mental health. Skin is the first thing you see when you look in the mirror, and it was so bad that I was reluctant to leave the house, or to see friends.
My saving grace was my knowledge, and my determination to make myself feel better. I put 100% of my energy into creating skin products that would calm, nourish, and heal my skin. I mixed natural balms, oils, and creams, which dramatically improved my skin, and with it, my confidence. I then decided to launch BAO Skincare, to help other people with similar problems to myself, as well as those who wanted luxury, ethically sourced, no-nasty skincare!
BAO stands for Beth's Aromatherapy Organic. I had a loyal customer base, and was gaining new customers from all over the country. But again, my IBD continued to raise its ugly head, and I spent the majority of 2019 in hospital. I was very sick, and when I wasn't in hospital, I was housebound and constantly using the toilet.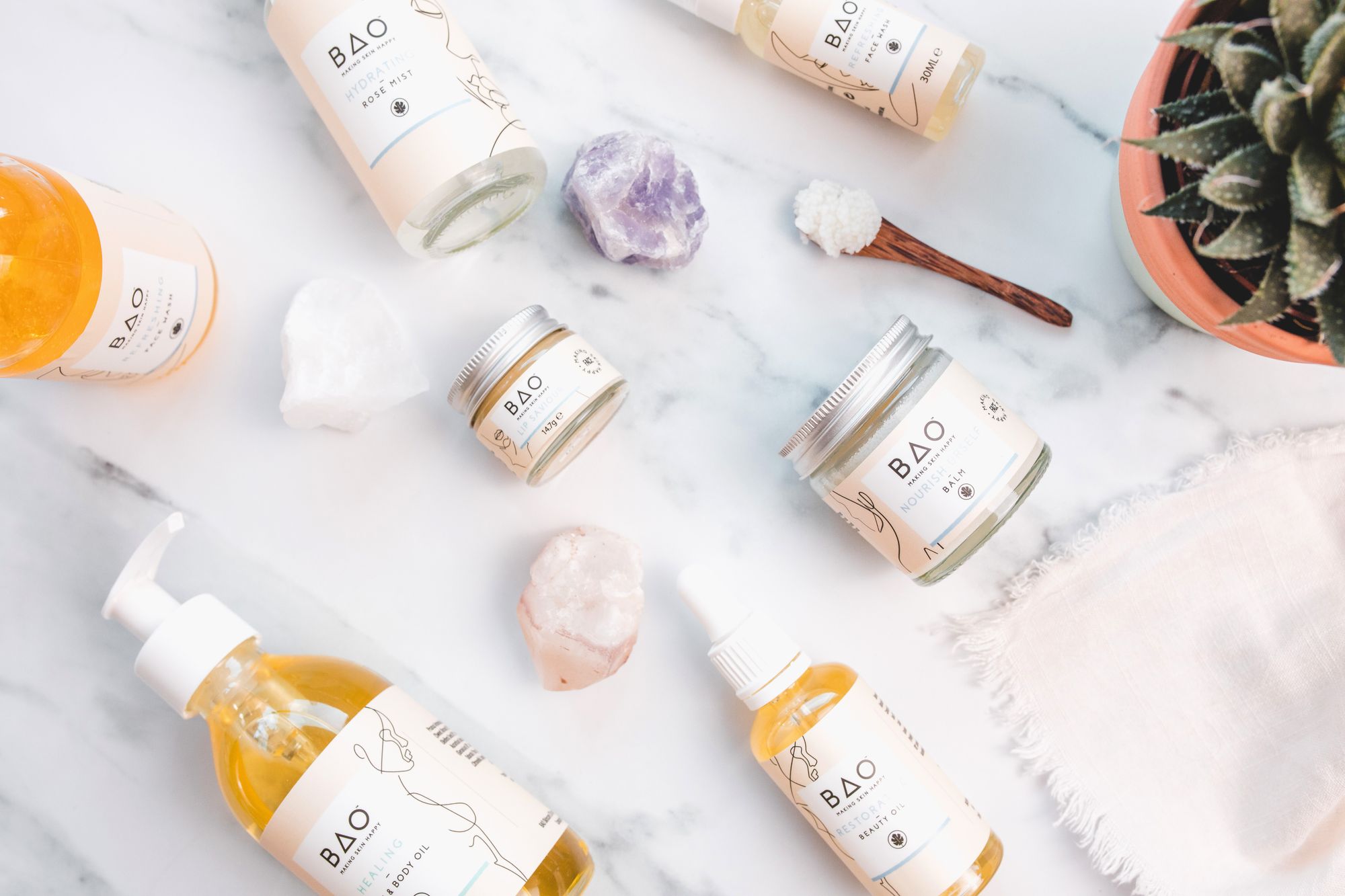 Unfortunately, I wasn't getting better, so the last resort resulted in me having two very major operations, and I am now living with a stoma bag. They discovered that my IBD was mostly ulcerative colitis, which led to having my large intestines removed. This procedure means the disease is mostly gone from my body, although I still deal with a lot of other physical and emotional issues daily.
I have always been a strong woman, and I am able to 'cope' with a lot, but this past year my mental health has also really suffered. Gaining weight from steroids completely knocked my confidence, and even now I try on five outfits before I leave the house and feel comfortable.
I was put on antidepressants for six months while having my operations, and during my recovery. I felt it was the best thing I could have done, and they really helped me with my battles. I am now off them and feeling better, although I still have my down days, and I am being active and eating healthily. Thankfully, I love exercise and I have my wonderful dog, Walter, that I walk every day, and living right by the sea helps!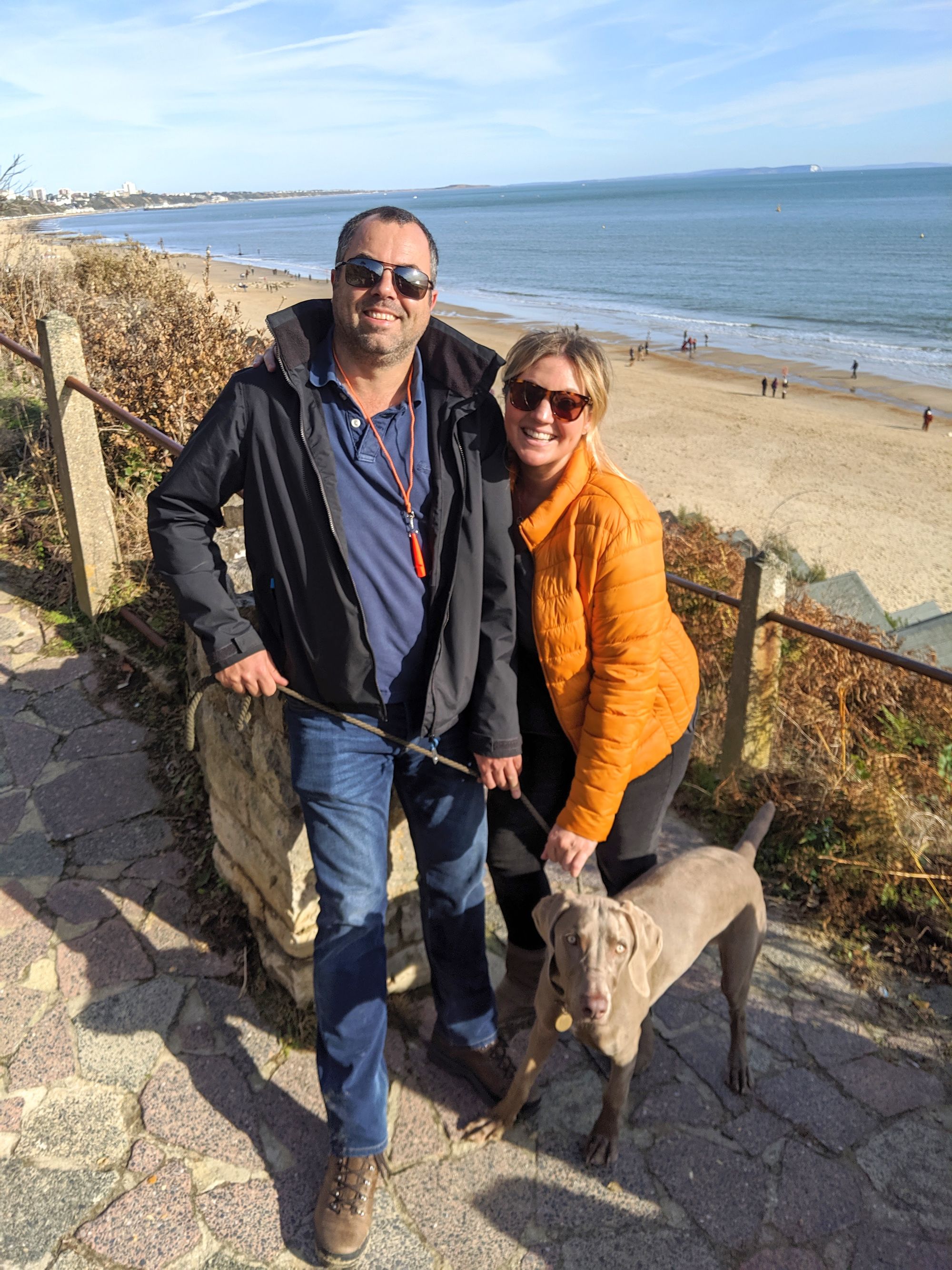 And then we reached 2020. It's safe to say it wasn't the best year for anybody, however for me, it was a reflective time and I am very happy to say, a busy time for BAO! I am a small, one-woman brand (with the help of Walter), and I make all of the products by hand, label the jars and bottles, create our social media, and if you ever contact BAO you will come through to me. I have so many exciting things planned for BAO Skincare and now my health is better, I am going full steam ahead.
I am very blessed that my boyfriend has been through everything with me, along with my wonderful parents and close friends. People are my true passion in life, and I love talking to them, I love making people feel good about themselves, and I love to inspire them.
---
Counsellor Graeme Orr MBACP says:
As someone who had a clear idea of how to use her creativity, Beth grasped her life with both hands – but that journey has been changed by IBD. While there are many unpleasant symptoms, and an impact on her business, Beth uses her knowledge to battle it. Thanks to her determination and strength, she has fought both the physical and mental challenges, and using her strong support system shows us the value of accepting help, and taking time for recovery.
Find support with diet and gut health by finding a nutritionist on Nutritionist Resource