NEWS
Laura Adlington: Let's reach out, connect and be kind to each other
---
GBBO 2020 finalist and Samaritans volunteer, Laura Adlington, joins us for a virtual cuppa as we talk all things mental health and staying connected
Great British Bake Off 2020 finalist Laura Adlington has been a Samaritans volunteer for a number of years. Having faced her own mental health struggles growing up, and more recently, being the victim of vicious online trolling, Laura is passionate about promoting kindness, talking to each other and most importantly, truly listening to those who need a supportive ear.
This year, Laura is supporting Samaritans' Brew Monday, a campaign flipping 'Blue Monday' on its head and encouraging all of us to reach out to a friend, colleague or family member for a virtual cuppa and a chat. And it's about much more than a cup of tea, it's about checking in, reaching out and staying connected during a time where we aren't able to be together physically.
"Rather than it being a sad day, it's a day about connection," explains Laura. "And it's not really about one day and it's not just having a cup of tea. It's really about the whole winter - or however long we're in lockdown - and picking up the phone, having a Zoom call or a text with somebody and having a real connection.
"And importantly, it's about listening to the other person. A lot of people think they're good listeners, but sometimes they're not. A lot of the time we listen to respond, but this is about sitting back and holding back a bit, and allowing someone to just talk without judgement, without interrupting, and without giving them advice."
Acknowledging that not everybody is able to reach out to family or friends, Laura emphasises the importance of Samaritans as a form of support, reminding us that the charity is available for everyone, not just those in crisis.
"Samaritans is non-judgemental. We're a listening service, we'll support and give you encouragement but really, it's a place for people to go and just talk," Laura says. "There's a lot of people that are holding back because they don't want to burden family and friends with their feelings, but Samaritans is there for people to be open and honest about their mental health."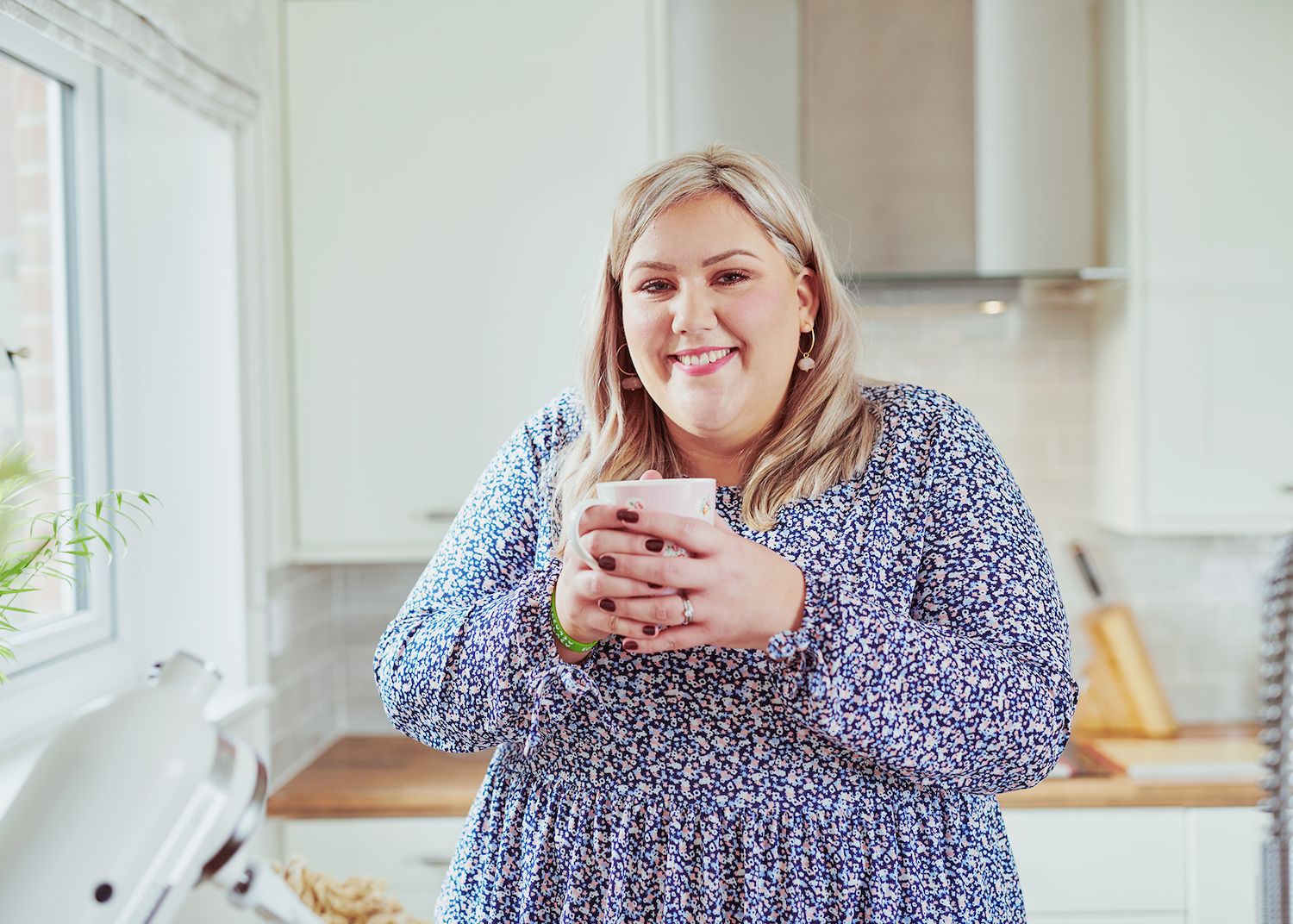 After sharing insights of her experience on Bake Off and how it felt being on the show during such a poignant year, the conversation turns to the backlash and, frankly vicious online trolling Laura experienced during the latter part of the show.
"I did struggle quite a bit with anxiety on the days that the show was coming out. I found Twitter quite a harmful place to be and a very negative space," Laura tells me. "It was a rough few days. But I tried as much as I could to stay off Twitter because I realised that looking at all of those things being written about me was like a form of self-harm.
"I knew that I tried my best and I kept telling myself, which is something we often tell people when they call at Samaritans, is that what you're feeling is temporary. It's raw and horrible and hurtful now, but you won't always feel like this.
"On the first day of it, I couldn't think like that. But after a while I knew it would pass. It will pass, you might have to sit with this anxiety for a little bit but it will be fine. And it was, and it is."
As the conversation draws to a close, I asked Laura if the bakers from the show - and previous shows - stay in touch. And as she relives a recent three-hour Zoom call with her fellow participants, she explains that it really is like one big Bake Off family.
"Michael [Chakraverty] has been a really big support to me as well - I know he supported Samaritans Brew Monday last year - and I kept asking him, "How can I repay you?" because he was such a rock to me throughout the whole thing and he would just say to do it for someone else.
"I like the idea of paying it forward. For all of us, let's reach out, connect and be kind to each other. We'll get through it."
Listen to the interview on our podcast, I am. I have.
---
You can hold your own Brew Monday today, or any day. Whether you want a group call with friends or family (available on Zoom, Skype, WhatsApp and Facebook messenger), a phone call, Facetime or even a voice note or text message, take a moment today to check in with loved ones.
Don't forget, if you use your virtual catch-up to raise money for Samaritans, you'll help give people having a tough time somewhere to turn when they need to talk.

And, if you need someone to talk to, Samaritans are there for you. Whatever you're going through, you can call them any time, for free on 116 123. And if you'd rather write your feelings down, you can email [email protected].
---
Samaritans' first book, How to Listen, is available now. From opening up a conversation with someone who might be struggling, to how to use gentle encouragement to help others share their stories, How to Listen demonstrates the power of listening without judgement and draws on the extensive experience of Samaritans in offering practical advice to apply to your own life.