ADDICTION
Joe Sugg on growing through changes and starting a new life chapter
---
Joe Sugg experienced a decade of extraordinary achievements, amassing millions of followers, and incredible career firsts, but in parallel he encountered phone addiction, anxiety, and overwhelm. Now, he's starting a new chapter, sharing his love for the great outdoors, a slower pace of life, and the vital role therapy plays in it
Joe Sugg may have shot to fame as a YouTube creator, but today it's the feel of his fingers in the earth rather than on a keyboard, and garden planning instead of filming content, that occupies his mind – and he looks incredibly happy about it.
Speaking from his home on a decidedly autumnal morning, Joe proudly shares that he's entered a new stage in his life. He's turned 30, moved to the countryside with his partner Dianne Buswell (who he met on Strictly Come Dancing in 2018), and he's now actively immersing himself in the wonder of the natural world, and all the mood-boosting goodness it has to offer.
"The move has certainly slowed my mind down, and getting out of the busyness of London helped me to find a bit more clarity on what I wanted to do going forward," Joe explains. "I've had an amazing 10 years on social media and YouTube, and I'm not going away anytime soon, but I'm starting a new chapter of my life."
The couple's big move was prompted by Joe's new-found love of planting, which developed during the pandemic, and led him to consider the role the great outdoors has played in his life. Having grown up in rural Wiltshire, he knew that there was happiness to be found with the ability to reconnect with nature on a daily basis. "It's a lot better for me," Joe muses. "I'm more relaxed out here in the countryside."
Joe documented the positive impact country life and time spent outdoors has on his mental health in his new book, Grow. He also shares his experiences with anxiety, burnout, and overwhelm, revealing that he struggled with phone addiction for some time.
"There was a period in my life where I spent too much of my time scrolling through what everyone else was doing, just constantly absorbing information," he says. "By the end of the day, I'd go to bed and think 'What did I do today that was actually productive or helpful?' I felt like I'd wasted an entire day."
Seeing people constantly using their phones around him could have given Joe a reason to ignore these concerns, but his gut told him that this behaviour needed to be addressed.
"I found it really hard to admit that I thought I was addicted to my phone," he explains. "I'm not really someone who is addicted to anything else, so what was surprising is how it slipped under the radar. I was like, 'Hang on a minute, if I showed someone my phone habits and how much time I spend scrolling, they would probably say it's an addiction.'"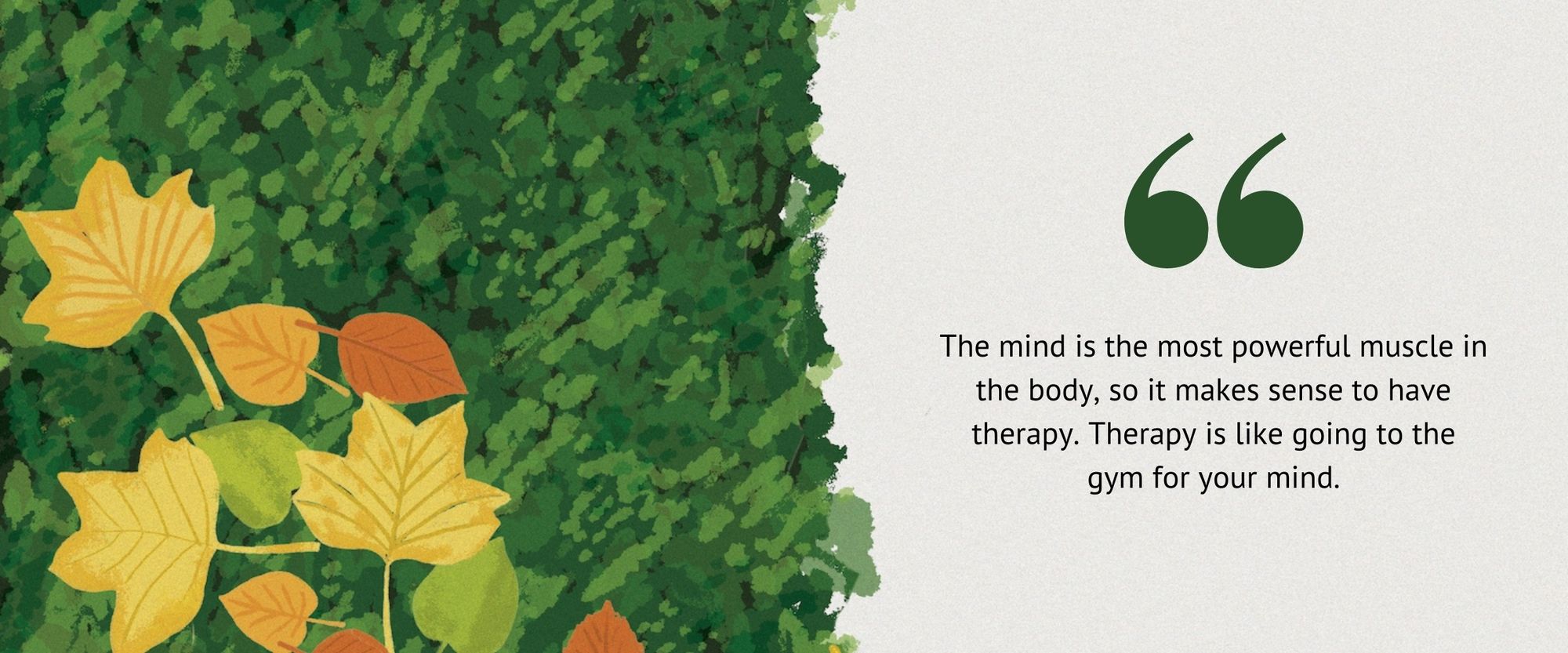 Joe started to make changes by imposing boundaries around his phone usage, with varying degrees of success. Switching on app limiters, turning notifications off, and moving his phone out of the bedroom all helped and improved his sleep and attention span.
Sharing experiences such as these are important to Joe, and he's comfortable to discuss seeking professional help when – and even before – it's needed, too.
"The topic of mental health is being talked about much more, and that's becoming more accepted," he says. "I have therapy to this day. I've never felt a stigma attached to that, I've been very open about it with my friends, and it's never been met with any negativity."
For Joe, therapy is just one of the ways he keeps himself well, but he's emphatic about its importance.
"The mind is the most powerful muscle in the body, so it makes sense to have therapy. Therapy is like going to the gym for your mind," Joe notes. "I've got to stress that it's not a quick fix process; you have to work on it, and make it part of your routine. You've got to dedicate time and effort for a long period of time to see results, but you'll look back and see that it's those small incremental changes that are going to really help you in the long term."
Joe searches for an analogy. "I kind of link it back to when I was a roof thatcher. It would be at least six weeks to do a roof. Six weeks just working on the same roof, that whole time! But then, when you finally step back and you look at what you've made, for somebody else as well, it's such a special feeling," he says, beaming. "I always say I'd love to be able to bottle it up and dish it out to people. I think we need to bring an element of that back into our lives, or at least just acknowledge that those actions hold a lot of value to us as humans."
It seems that after a stratospheric career trajectory in his 20s, Joe is now more focused on the benefits to be reaped from slow, consistent, creative activities, engaging in what you need, what you love, and what lights you up.
"Not seeing results from what we do straight away is very good for us, I think," he says. "Gardening has definitely become one of those things for me. It's a lot of trial and error, and a lot of the things I planted this year, I'll probably never see – or they won't last as long as I want them to. It's all stuff we're learning at the moment, and I always have a feeling of satisfaction afterwards."
Joe's love of the outdoor life is shared by Dianne, who grew up in a rural setting on the outskirts of a small town in Australia. "She loves where we are," he says. "She's a lot more interested in the garden now that she's got her own patch where she grows lettuce, rocket, and spinach, because she's really into health and fitness," he explains. "She likes seeing what I've done too, but with her dancing schedule she hasn't really got time to regularly get her hands in the soil.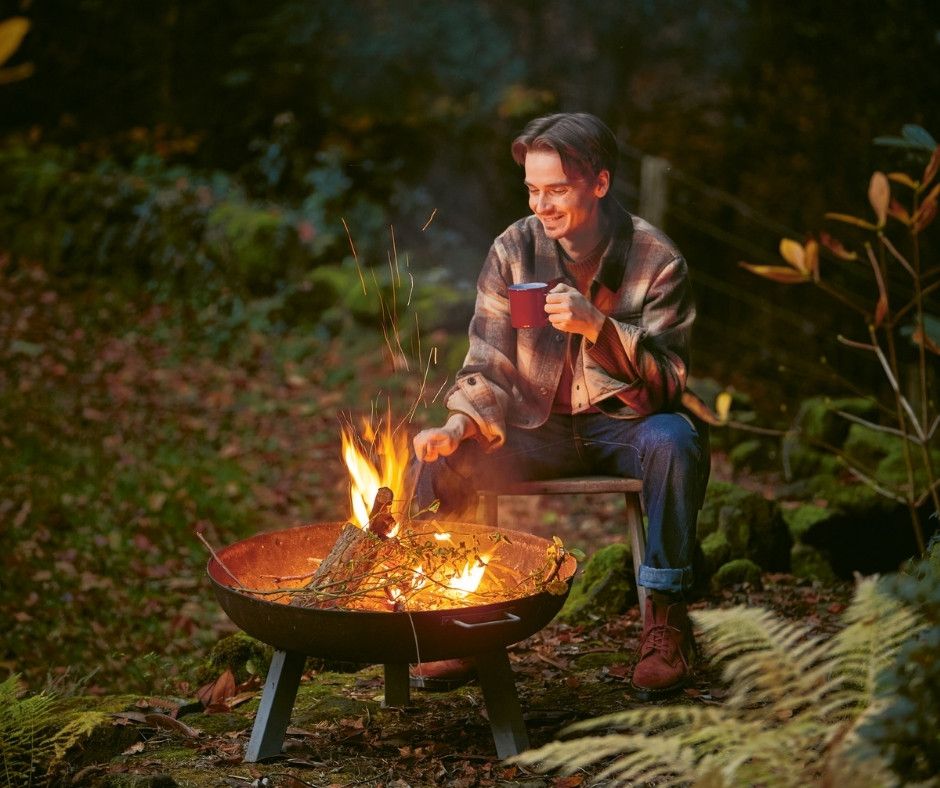 "Sometimes though, Dianne rearranges the house plants to make the rooms look different, and I'll come back in and say 'Yeah, the thing is, that looks nice, but it's not going to get the sunlight there!' And we have those little back and forth moments, which is fun," Joe laughs.
Much like those house plants, finding our own spot, with a combination of just the right elements to help us grow and thrive, is what we all need. And it seems like with his change of pace and starting this new chapter, Joe has truly found his.
---
💡
Quickfire Qs with Joe...

Your hero?
I would say my grandad. My book is dedicated to him and my nan – they both passed away in the last couple of years. I think my creativity, and the person I am today, comes from my grandad.

Three words Dianne would use to describe you?
The three word thing is hard. I hope she'd say handsome as one of them! I think she'd say thoughtful, and silly, too. I'll have to ask her.

Go-to mood boosting song?
There's so many but I'll say the hobbit song from The Lord of The Rings. It always takes me to wandering through the woods, being a child, and just getting lost. I say this song now, but I guarantee you that later I'll think of another one!

The kindest thing anyone has done for you?
People giving me their precious time to help me when I've needed it. I think that's the kindest thing anyone can do for someone else.

Favourite thing to do on a day off?
I love to paint, draw – and garden, obviously! The main thing is going for a walk. I'll start or end the day with a walk, and it can be a route I've taken many times or a completely new one. Finding a footpath that you've not been down before is exciting. I love going for a wander with Dianne, friends, and family, and not knowing where we are. Using my dodgy orienteering skills to get back home again is always fun!
---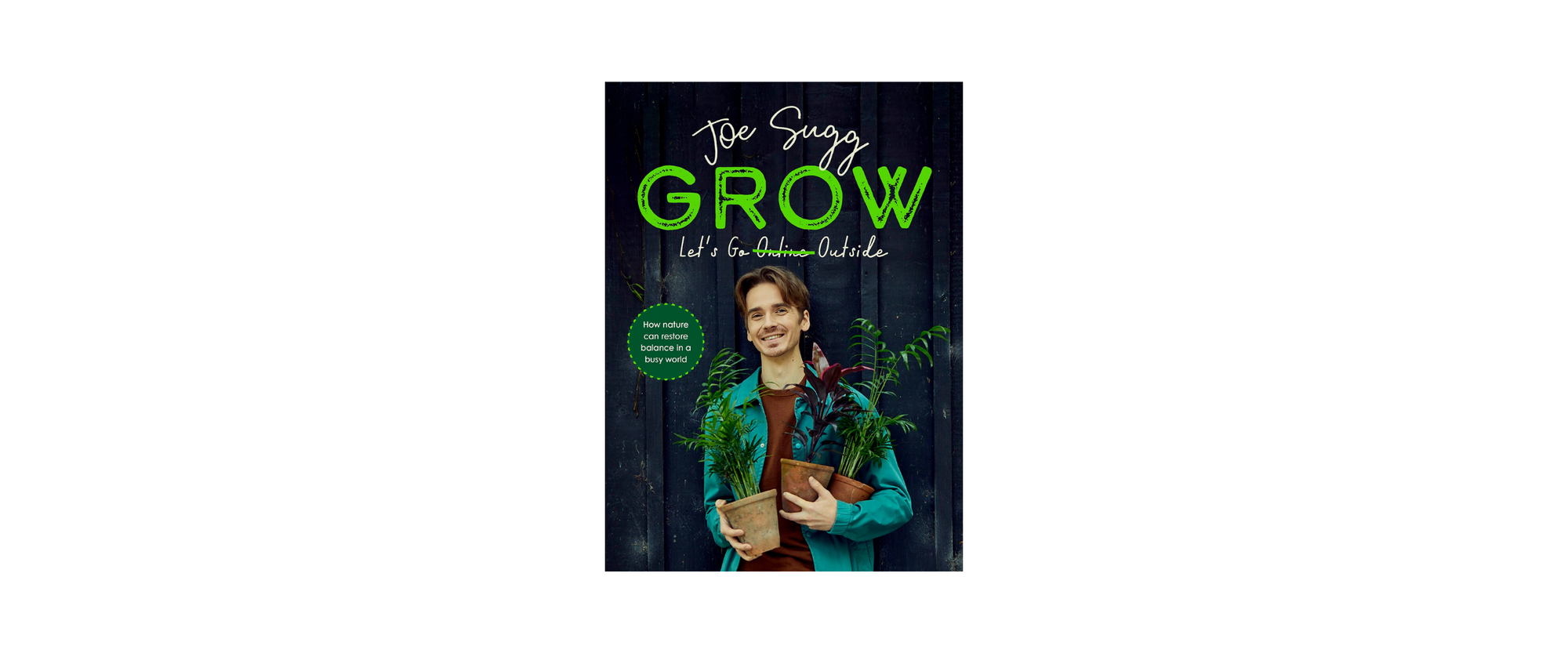 'Grow: How Nature Can Restore Balance in a Busy World' by Joe Sugg (Penguin Michael Joseph, £20), is out now.
---
Photography | Dan Kennedy
---