NEWS
'It's a Wonderful Line' Campaign Offers Mental Health Support
---
The 'It's a Wonderful Line' charity campaign from Rethink Mental Illness brings It's a Wonderful Life lines to train stations across the UK

Virgin Trains and its charity partner Rethink Mental Illness have painted the entire script of It's A Wonderful Life on its train station platforms - stretching all the way from London Euston to Glasgow Central. The final lines of the film - from seminal Scottish poem Auld Lang Syne - were painted today at Glasgow Central station after starting in London Euston last month.
The charity recognises that Christmas can be a difficult time for some, so to spread a little hope, they turned to It's a Wonderful Life - a movie about redemption and one man's struggle with a life that hasn't gone to plan.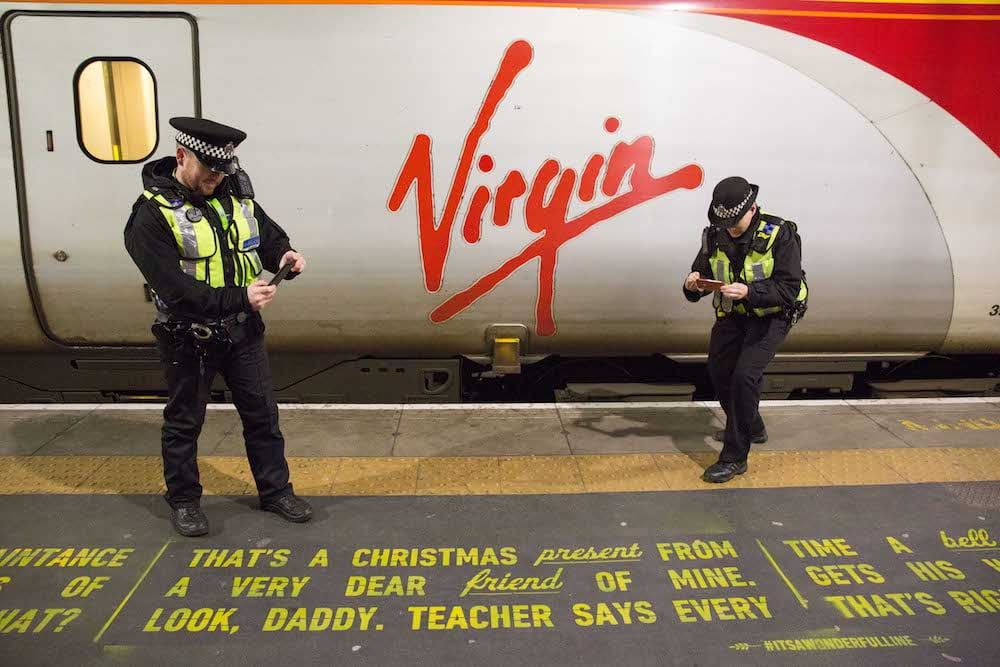 "At Christmas time in particular, we wanted to ensure people know that help is available if they need it," Colin Leslie at Rethink Mental Illness said.
"Over the past two years, our partnership with Virgin Trains has been designed to raise funds so that more people can access support in communities along the West Coast network. This campaign has helped draw attention to such an important issue, and we can only help that the message of kindness continues to land long after the paint is gone."
The 7.5km-long text spans platforms the length of the UK. Workers spent over 60 hours painting the 15,000 plus word script, which is meant to show how powerful simple acts of kindness can be throughout the Christmas period, and includes links to simple ways to intervene when someone is struggling with poor mental health.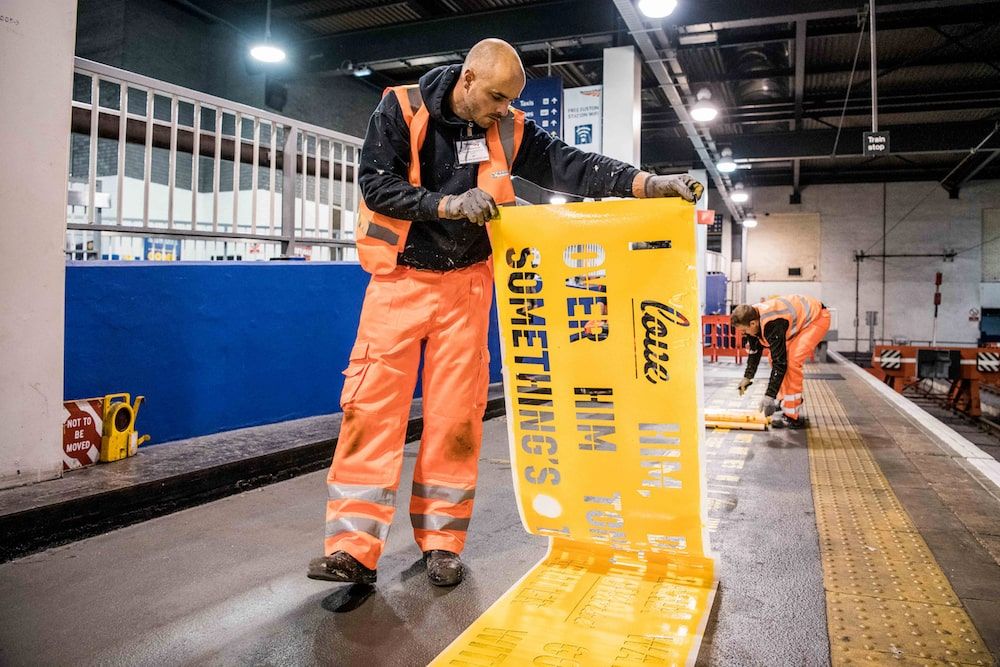 "The initiative… is especially poignant at this time of the year when some of the most vulnerable in society can find themselves particularly isolated," Ian Stevens, Programme Manager at Network Rail, said.
"It is to be hoped that upon reading the lines from the film or even watching it, passengers will remember that from time to time everyone needs a little help and that they will be inspired to give it when the time presents itself."
The campaign also reinforces the 'stand behind the yellow line' safety message at stations given that you have to be the right side of it to read the words, Ian said.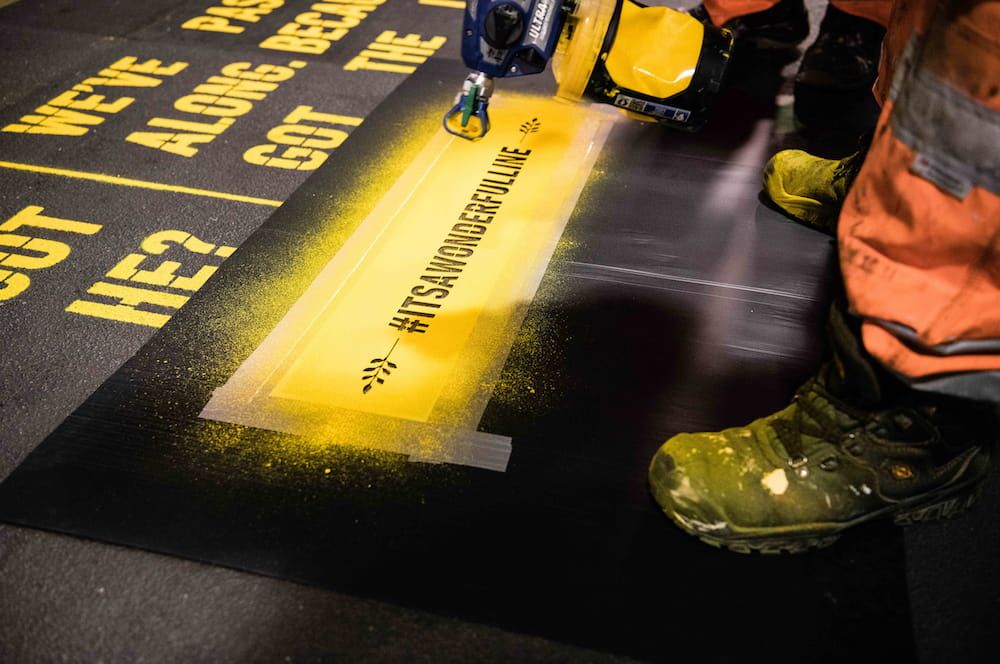 Click here to read more on the campaign or to donate to Rethink Mental Illness. If you'd like to have a look for yourself, the lines are painted at the following stations: London Euston, Rugby, Birmingham International, Stafford, Stoke-on-Trent, Crewe, Liverpool Lime Street, Preston (Lancashire), Carlisle and Glasgow Central.
---
Rethink Mental Illness runs an advice and information service for people who are affected by mental illness. Lines are open 9:30am-4pm Monday to Friday (excluding Bank Holidays) and the number is 0300 5000 927 (calls are charged at local rates) or you can email [email protected].