CORONAVIRUS
Homeschooling and loneliness driving increase in anxiety
---
Reported levels of lockdown anxiety have started to ease, but homeschooling stress and loneliness are increasing, according to a new report
Ever since lockdown was announced in March in the UK, there has been much concern about the impact of being confined at home on our mental health. It's hardly surprising that many people have reported increased feelings of anxiety throughout the Coronavirus pandemic.
In the latest report on Coronavirus and anxiety in Great Britain, the Office for National Statistics (ONS) revealed that from 20 March to 30 March, nearly half (49.6%) of people reported 'high anxiety'. This then reduced to 37% between 30 April and 10 May.
The ONS report states: "When a shock event occurs, such as the impact of the Coronavirus, wellbeing is temporarily impacted, but people then quickly adapt so that wellbeing partially bounces back, though not necessarily to the same level as it was before the shock."
Despite the overall reduction in anxiety levels in recent weeks, it's thought that as many as 19 million people are still suffering from high anxiety - a considerable proportion of the population.
As counsellor Cate Campbell says, one of the issues with the way our wellbeing has been impacted is that many people have felt they ought to have had more control over the anxiety or low moods that they've been experiencing.
"Quite often, it has seemed that shame about their feelings became more of a problem than the feelings themselves. However, it would have been more unusual not to feel some anxiety and depression in relation to global events, never mind the way individuals are experiencing them.
"The uncertainty about health, jobs, housing, finances, education, loved ones and the future, in general, is enough to make anyone panic, as many of us have had to face huge challenges to our everyday lives, which remain pretty uncertain."
Here we explore two of the key factors that are driving the nation's anxiety.
Loneliness
It's thought that loneliness is the factor most strongly associated with reporting high anxiety. The ONS report said people who 'often or always' felt lonely were almost five times more likely to report high anxiety than those who 'never' feel lonely.
Although we know that loneliness and living alone aren't mutually exclusive, during periods of extended forced isolation, it seems that they are now more concurrent. Those living in a single person household were 2.8 times as likely to report being lonely.
In a recent analysis of loneliness in Great Britain during Covid-19, the ONS found that working-age adults living alone were a household type that was particularly likely to experience loneliness.
Additionally, people aged over 75 were twice as likely to be highly stressed than younger age groups, partly as a result of their higher risk of serious illness and death from Coronavirus. Another key factor is higher levels of loneliness in this age group, as they are another demographic likely to live on their own - charity Age UK estimates that two million people in England over the age of 75 live alone.
However, now with the implementation of Government-approved 'support bubbles' containing two households, this may start to help reduce the loneliness and anxiety felt by people living on their own.
If you're experiencing loneliness, there are things you can do to help you reconnect with your loved ones and the world around you. Here are some articles you may find helpful: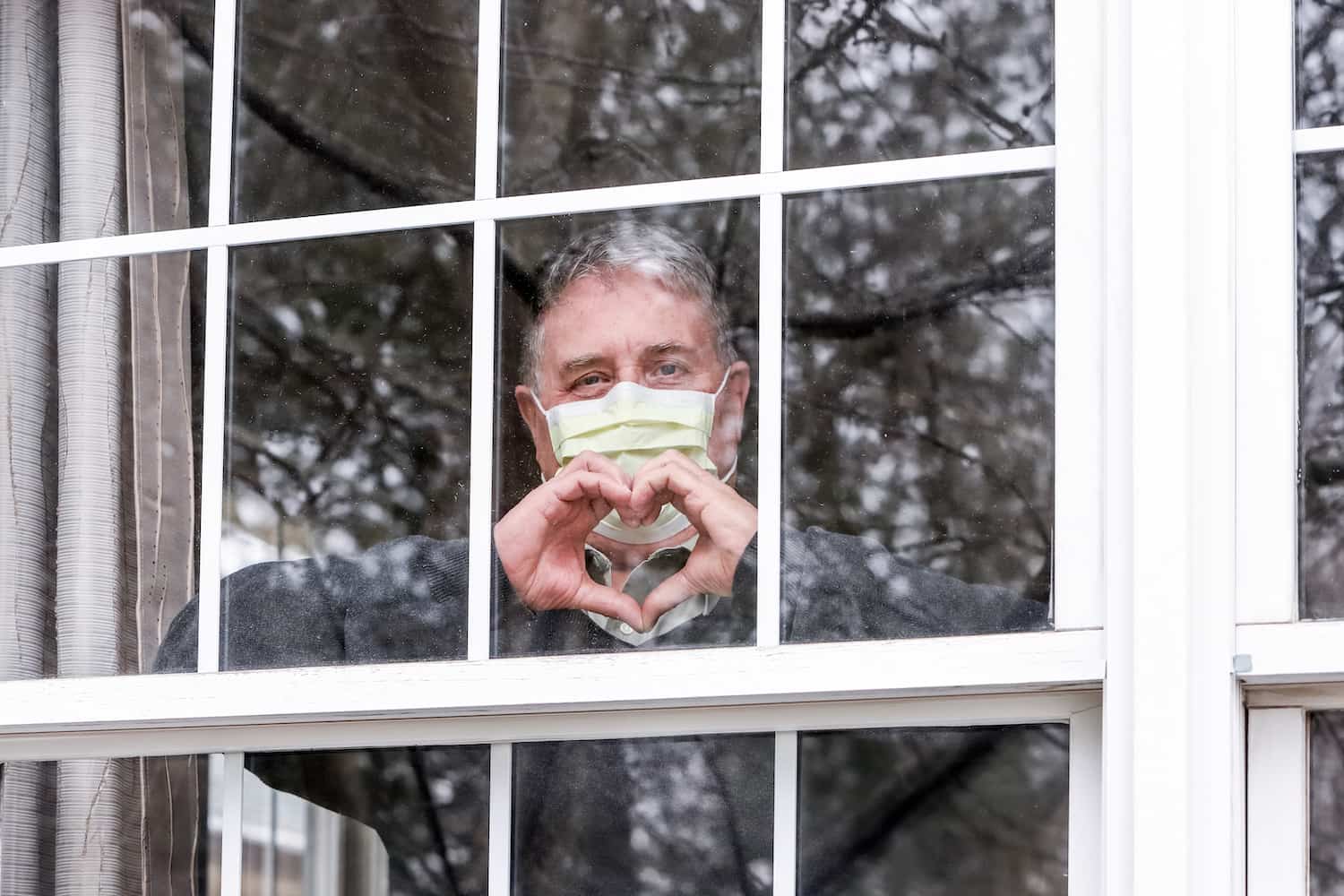 Homeschooling stress
The group who have reported the highest rise in feeling anxious are those that are married or in civil partnerships. The ONS suggests that this may be due to balancing demands, such as homeschooling and work commitments.
It's thought that one in four people who are married or in civil partnerships have been homeschooling during the pandemic. This compares with approximately one in 10 people who are single, separated or divorced.
ONS statistician, Dawn Snape, said: "One particularly striking finding is that 39% of people who are married or in a civil partnership reported high levels of anxiety. This compares with 19% pre-pandemic."
This is also significant because, before the pandemic, people who are married or in a civil partnership were the least likely group to report high anxiety - compared with all other marital status groups.
If you're a parent currently homeschooling your child, know that you are doing an amazing job. If you need some support or advice, here are a few resources to help you:

---
Join us on Thursday 25 June at 11am, for the next instalment of our webinar series. Leading UK Clinical Hypnotherapist Malminder Gill will be joining us to discuss coronavirus anxiety and how to manage it, providing actionable help. Register here for free.
---
If you're struggling with anxiety, stress or loneliness, please know that you're not alone. Try not to put too much pressure on yourself, and take control of the things that are within your reach.
If you need to talk, Samaritans offer a free, confidential listening service available 24/7 on 116 123 or you can reach out to a qualified counsellor via Counselling Directory.