NEWS
Government Announces 2020 Budget to Support British Economy
---
Newly appointed Chancellor Rishi Sunak details a three-point plan to support British people, jobs and businesses in the wake of COVID-19
The highly anticipated 2020 Budget was expected to be dominated by the impacts and concerns of the fast-spreading Coronavirus. Mr Sunak was to announce a health provision package to minimise the impact of an economic downturn from Coronavirus, plus a substantial increase in support of those needing financial help through the current spread of the virus.
Speaking at 12.30 pm today, the Chancellor detailed a three-point plan, supporting a £30 billion cash injection for the British economy, to support the self-employed and small businesses, and an emergency response fund of £5 billion to support the NHS. This cash injection included a £500 million Local Authority Hardship Fund to support vulnerable people.
Highlights in support of the self-employed in relation to COVID-19 included quick and easy access to benefits, plus statutory sick pay now available to all those who have been advised to self-isolate, with the ability to obtain a sick note by calling 111. Alongside this, if you are currently on contributory employment and support allowance (ESA), this will now be claimable from day one, as opposed to day eight.
Speaking in the House of Commons, Mr Sunak stated, "I want to set out an Economic response to bring stability and security to the British people," reassuring the House that the NHS will get whatever funds it needs to tackle the virus.
The Chancellor stated an expectation of the national living wage rising year on year, with a view to reaching £10.50 an hour by 2024. Plus, in a little under four weeks' time, the National Insurance tax threshold will rise to £9,500.
This supports the Prime Minister's announcement in late 2019 that an increase to the national living wage of 6.2% is confirmed for April 2020. This brings the hourly rate to £8.72 to people over the age of 25.
In the wake of the COVID-19 outbreak, Citizens Advice has put increased pressure on the government. Paying particular attention to the classification of sick pay rights - for those who are self-employed or zero-hour contract workers - Citizens Advice urges the Chancellor to ensure a certain level of flexibility in the benefits system to support the UK workforce.
This is a further development on the previous confirmation from Prime Minister Boris Johnson that "statutory sick pay will be made available from day one when self-isolating, instead of day four".
Chief Executive Dame Gillian Guy of Citizens Advice, responded to the announcement:
"The Chancellor's decision to extend statutory sick pay to those self-isolating will be a relief to some workers. But the self-employed and people in the 1.5 million jobs that don't qualify for sick pay are still at risk of falling through the gaps if they become unwell.
"This unprecedented situation has exposed the long-standing flaws and inconsistencies in our sick pay and benefits systems. While today's measures are encouraging, the government needs to take a longer term view and build on them to ensure our social safety net is fit for purpose."
Further highlights from the 2020 Budget included a pledge to introduce plastic packaging tax by 2022, at a rate of £200 per tonne, a pledge to plant 30,000 hectares of trees by 2025, plus the abolishment of the tampon tax set for 2021.
Getting help and support
With Coronavirus dominating headlines, an abundance of news can be overwhelming in search of factual information. We've created a guide on what you need to know about Coronavirus, and how to keep yourself - and others - safe.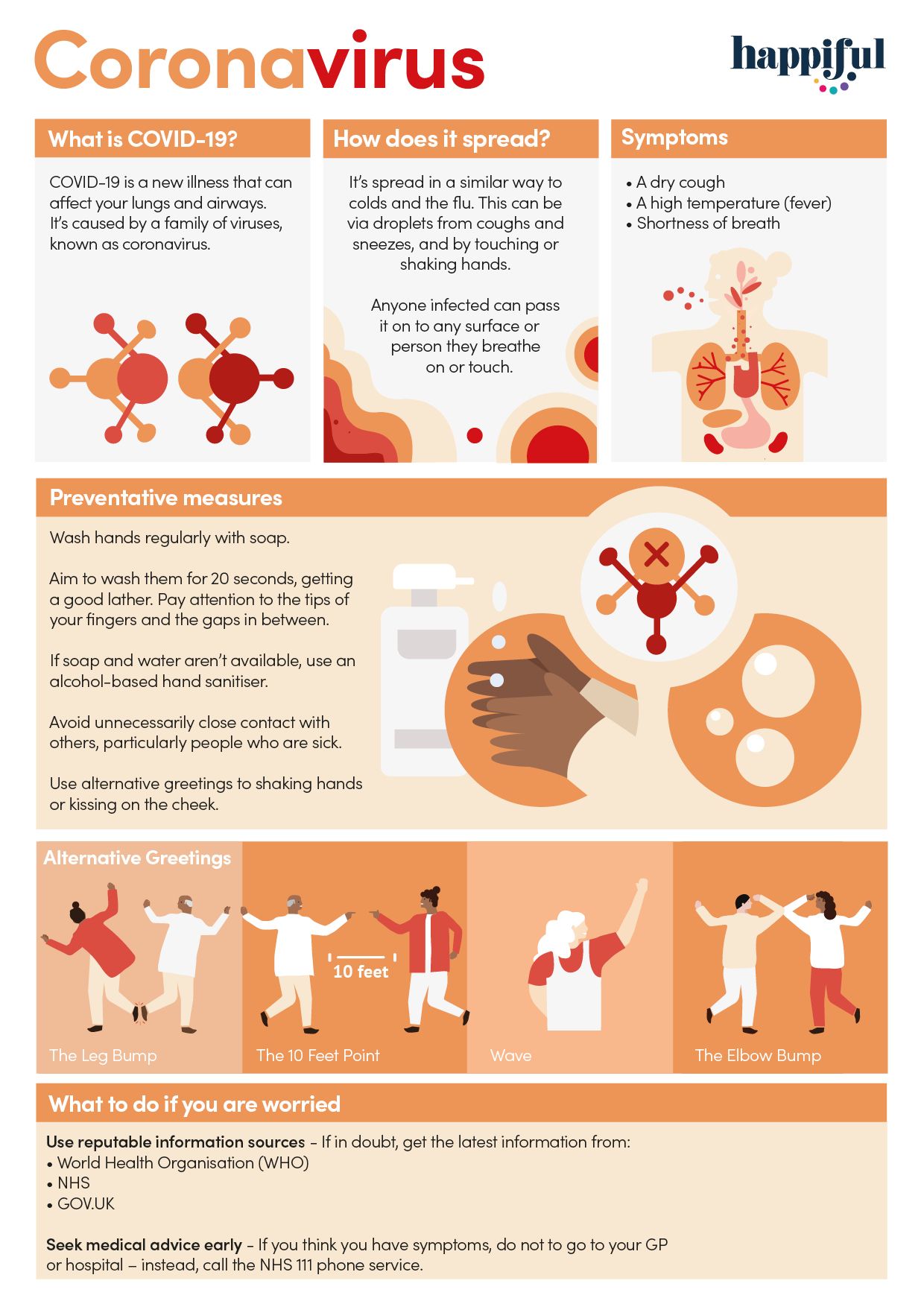 If you're struggling with money worries in relation to COVID-19, Martin Lewis from Money Saving Expert answers your questions in relation to travel insurance, holiday cancellation, sick pay rights and more.
Stress can sometimes manifest itself and become all-consuming, particularly when situations become out of your control, such as the COVID-19 health concern. To combat the feeling of overwhelm, here are five simple steps to de-stress.
Particularly if you struggle with anxiety or another mental health condition, media coverage of a global virus outbreak can be deeply concerning. But there are measures you can take to help protect your mental health, and help yourself and others, in the wake of a global health concern.
You can also visit Counselling Directory to find a local mental health professional who can offer telephone support and/or online therapy.