NEWS
'Give Debtors With Mental Health Issues Six-Week Breathing Space From Creditors,' Says Money Saving Expert Martin Lewis
---
Money saving expert Martin Lewis is leading calls for debtors with mental health issues to be given 'breathing space' to get their finances in order
The broadcaster, who founded the Money and Mental Health Policy Institute (MMHPI), is urging for action after it was revealed that 23,000 people in England alone were struggling with problem debt last year whilst in hospital for their mental health.
Mr Lewis is urging for a six-week window to be enforced allowing debtors to get the help they need, and preventing creditors from contacting people in debt or from imposing interest charges.
A report published in Westminster by MMHPI has received backing from Labour MP Luciana Berger and Tory MP Johnny Mercer.
Speaking on the Victoria Derbyshire Show this morning, Mr Lewis revealed his reasons for campaigning, believing a six-week breathing space period can suit both debtors and creditors.
He said: "Breathing space is something that I have been campaigning on, which says if you've got debt crisis, whoever you are and you go to a [non profit] debt counselling agency, they can put a six-week hold on your charges, your interest and you being called.
"The reason for that is quite simple. First of all, it allows people to get their financial house in order. That is not just beneficial for the individual, but also for the creditor too. Because if you haven't got the money to pay, you haven't got it to pay.
Morning. This morning I'm speaking at the launch of @MartinSLewis Money and Mental Health latest report into what we can do more to tackle the unholy union of mental health problems and debt. Read the report here: https://t.co/zk61MC1hnB pic.twitter.com/0oWKa2kUl1

— Johnny Mercer MP (@JohnnyMercerUK) February 20, 2018
"If you can sort it out, then the creditors are more likely to get their money back. The problem with people who have an acute mental illness, who may be hospitalised due to this, is that asking for help with your debts and going to a debt counsellor isn't practically possible.
"So what we've looked at, is that there are 20,000 people out there who would need medical professionals to say 'breathing space is coming for those who can ask for help, we have people who are temporarily incapable of asking for help, they need that [support] too."
'People who are having mental health crisis should be given breathing space to pause their debts' says @MartinSLewis pic.twitter.com/Vih7ec0m0o

— Victoria Derbyshire (@VictoriaLIVE) February 20, 2018
Happiful revealed in January that there are more than three million adults in the UK with both mental health problems and financial difficulties
Speaking previously to Happiful, counsellor Noel Bell, revealed the strong link between mental health issues and debt woes.
He said: "We can't survive on our own. We need others to help us to make our way in the world. Money troubles impact on our sense of social well-being and the ability to provide shelter and food.
"When feeling low, we feel more sensitive to the threats posed by mounting debt. People with mental health difficulties might start to become preoccupied and obsessed with the money troubles, to the exclusion of their own self-care.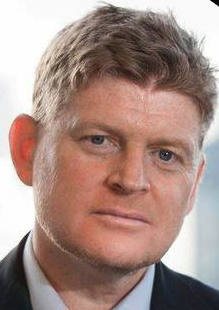 "Financial difficulties and worries about future income streams can exacerbate mental health problems. Financial pressures and actions from creditors can create a form of lethargy and apathy, that can see people suffering from poor mental health withdraw from social support structures and activities.
"This isolation can deepen feelings of shame and guilt and potentially lead to suicide ideation."