NEWS
Game of Thrones Star Bella Ramsey Announced as New YoungMinds Ambassador
---
Best known for her role as Lyanna Mormont in Game of Thrones, Bella Ramsey opens up about her own mental health struggles in a bid to break the silence and encourage conversation among young people
Actor Bella Ramsey has become the latest ambassador for YoungMinds, the UK's leading charity fighting for children and young people's mental health.
"I know from my own experiences how difficult it can be to talk about what you're going through, especially if you're not exactly sure what's going on yourself," said Bella.
"It can be overwhelming trying to figure it out but if you're feeling this way, I'd encourage you to ask for help. Know that you're not alone in this and people around you want to help you.
"I've been a supporter of YoungMinds for a while now and their campaigns for better and earlier support for mental health is an area that's really important to me. I'm so excited to be working with YoungMinds and to help people find the support they need, when they need it."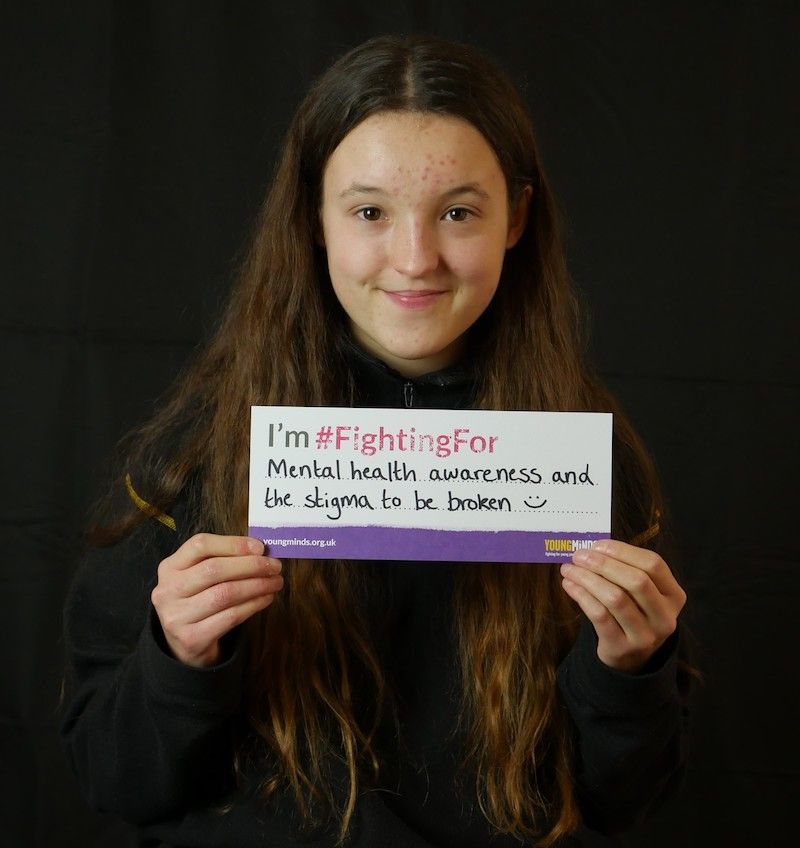 It was October 2018 for World Mental Health Day, when Bella first took to Twitter to share her story. Since then, she has been an advocate for young people's mental health and the importance of talking and getting the help you need.
She wrote: "There isn't always an answer but let me tell you this - there's always a way out. There's always a light at the end of the tunnel no matter how dim it might seem. I am fortunate to have reached that light, at moments it felt non existent. But it was always there.
"I don't know your stories but I felt compelled to share mine. Keep on speaking, do not be silent. Let's continue to break the silence around mental health."
On the announcement, Tom Madders, Director of Campaigns and YoungMinds said: "We're delighted that Bella is becoming a YoungMinds ambassador and joining the fight for children and young people's mental health.
"Bella's experiences are all too common amongst young people. We know that many young people still struggle to open up about their mental health and when they do, help is often hard to find. A staggering two-thirds of young people with mental health problems said they couldn't find support when they first needed it.
"That's why we're urging the next government to #ActEarly on young people's mental health and we're privileged to have Bella's support in asking them to make early support for young people with mental health problems and priority."
---
Learn more about YoungMinds' #ActEarly campaign.
Visit our Where to Get Help page for crisis support, mental health support groups and helplines. For more information on counselling, visit Counselling Directory.