CORONAVIRUS
Emotional Coronacoaster: Lockdown's effect on our emotions
---
Is your mood all over the place throughout lockdown? Many of us in the UK are riding this emotional rollercoaster as the pandemic continues
The events of the last year have had a significant impact on our moods. As we navigate the difficulties of this pandemic - social distancing, homeschooling, redundancy, and more - many of us are regularly experiencing a wider range of emotions.
So, if you've had days where you've been crying one moment and laughing the next, you're not alone, as new research has revealed that the average Brit currently experiences many different moods each day as they go through lockdown.
The study of 2,000 adults, commissioned by health and wellness company doTERRA, revealed half feel their moods follow the same pattern each day. It's thought that each mood lasts for an average of three hours before the tone changes, with 47% admitting their feelings change more than they would like.
Kirk Jowers, Executive Vice President of doTERRA, said, "It's only natural for people to feel a range of emotions throughout the day – especially with the lockdown causing such uncertainty at the moment. Our patterns, routines and activities can dictate how we feel and, naturally, the pandemic has altered many of our daily habits.
"In addition, work can bring its fair share of stress, while family and friends tend to impact us in a more positive way. We know that it's vitally important to take time out for yourself and think about your wellbeing, and the research shows people are very open to looking at ways to improve their moods."
One method that many of us are turning to in a bid to improve how we're feeling is to search for information online. In fact, the number of people searching online for topics related to boredom, loneliness, and worry rose sharply at the beginning of the first lockdown, another new study shows.
Experts from Warwick Business School, the University of Ottawa, and Paris School of Economics examined Google Trends data from 10 countries across Europe and the United States. They found search patterns which suggested lockdown had "severely affected" mental health.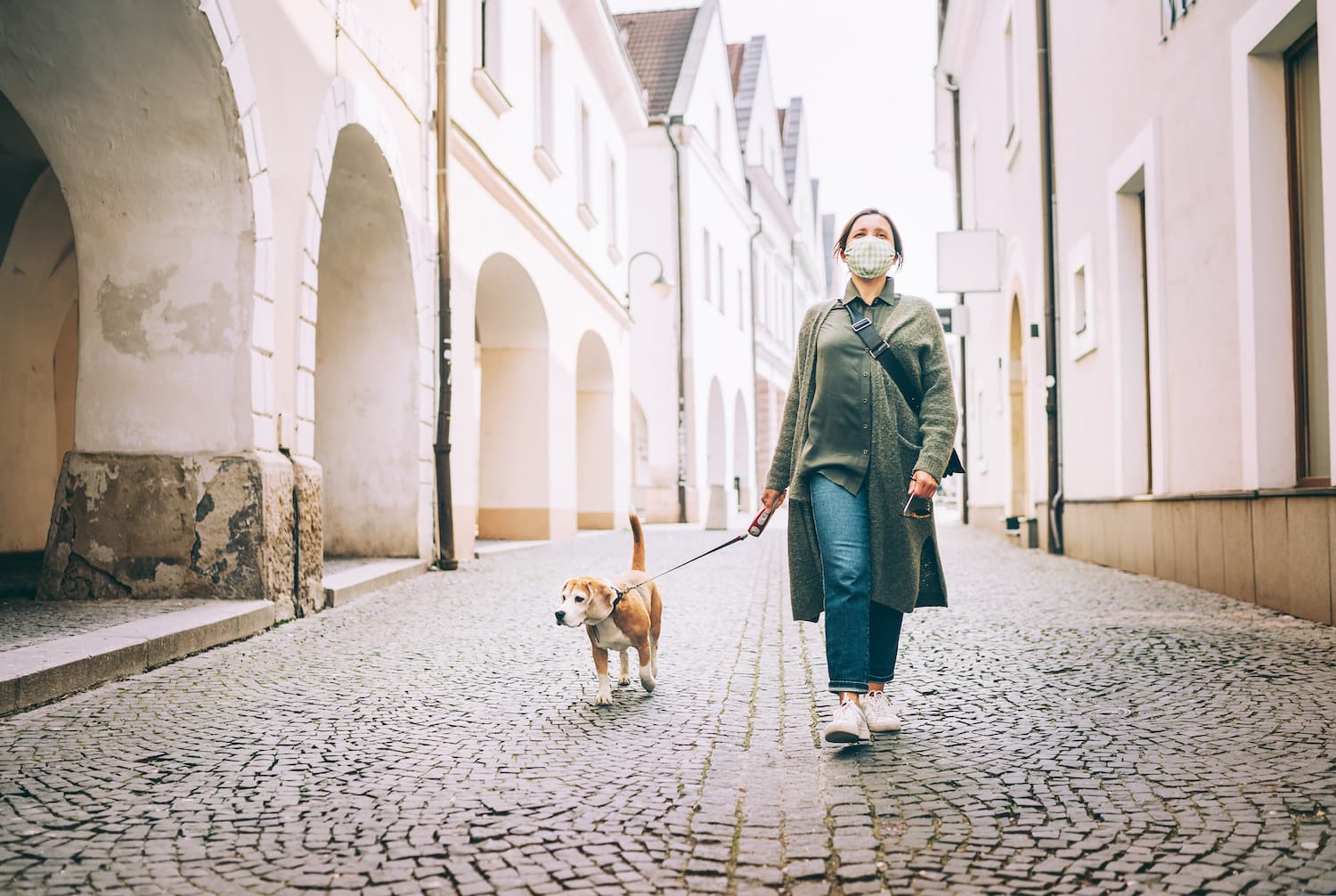 When compared to the same period in 2019, the number of searches in Europe at the time of the lockdown in 2020 for boredom rose by 93%, loneliness 40%, and worry 27%. Researchers found results were similar whether countries, states, or cities went into full or partial lockdown, suggesting that any form of restrictions had a substantial impact on wellbeing.
Nattavudh Powdthavee, Professor of Behavioural Science at Warwick Business School, said, "Our findings indicate that people's mental health may have been severely affected by the pandemic and lockdown.
"There was a substantial increase in searches for boredom, loneliness, and worry. It may be necessary to make sure support is provided to help those struggling most with lockdown."
Professor Abel Brodeur from the University of Ottawa said: "We did see the number of searches for sadness revert towards the norm, perhaps reflecting hopes that lockdown would be relatively short-lived.
"However, the effects on boredom and worry have not dissipated over time, and this snapshot of wellbeing in the first weeks of lockdown does not account potential fatigue as individuals grow increasingly tired of self-regulating as time passes.
"It's a reminder that, while the economic cost of the pandemic and lockdown is considerable, there are other potential costs in terms of trust, disruption to schooling, and wellbeing. That is particularly relevant as many countries are going through a second wave of the pandemic and are facing fresh restrictions."
How can I improve my mood?
If you feel like you're on an emotional rollercoaster right now, that's completely understandable. On particularly rough days, try to look for a little piece of joy that can help to lift your mood and make you feel better. In times of darkness, we must try to look for the light.
That might be something as simple as taking a walk and getting out into nature, listening to music, or having a nice cup of tea or coffee.
Jowers says, "There is certainly an appetite among Brits to find ways to improve moods and how they feel. Now, more than ever, many are looking to take time for themselves and their families to relax. Of course, research shows that taking a bath or going for a walk is beneficial, yet there are some other wonderful and natural ways to relax.
"In such unprecedented times, and particularly in January, people need a bit of a mood boost, so using essential oils as part of daily routines, aromatherapy, massage, yoga and other health and wellness activities is something the entire family can do to improve emotional wellbeing and find balance."
Yes, it doesn't have to be anything groundbreaking. Just give yourself one small thing to look forward to during the day, and practise this self-kindness each and every day.
And remember, it's OK if you need a little help navigating this pandemic.
If you think you'd benefit from talking with a professional, don't hesitate to reach out. Exploring your thoughts and feelings can be a big help. Learn more and find a therapist on Counselling Directory.