NEWS
Eating Disorder Stereotypes Prevent People Finding Help
---
This Eating Disorders Awareness Week, charity urges awareness over stereotypes
Stereotypes surrounding eating disorders are preventing BAME, LGBT+ and people from less affluent backgrounds from seeking and getting medical treatment, according to new research from eating disorder charity Beat released today. These delays in treatment makes it harder for people to recover from disordered eating.
Beat found that nearly 39% of people surveyed in a YouGov poll mistakenly believed that eating disorders were more common in white people than other ethnicities. The truth is that the illness is just as common or even more common in BAME people than white people.
The charity released a video today that demonstrates people's misconceptions on who can suffer from an eating disorder. Ballari, 25, said her mixed race South Asian ethnicity played a big role in her illness, "My father spent a lot of time learning you do not need to be a white, privileged teenage girl to have an eating disorder. The harsh reality is eating disorders do not discriminate."
The research from Beat found that BAME people felt less confident in getting help from a health professional for an eating disorder than white people: 52% of BAME respondents said they would feel confident asking for help compared to 64% of white British respondents.
"In my ten years of work as a nutritional therapist, I have met numerous individuals from a variety of multicultural backgrounds presenting with an unhealthy relationship with food and their body image. Each case is different and perhaps trauma, low self-worth and self -esteem are underlying triggers," nutritional therapist Sonal Shah told Happiful.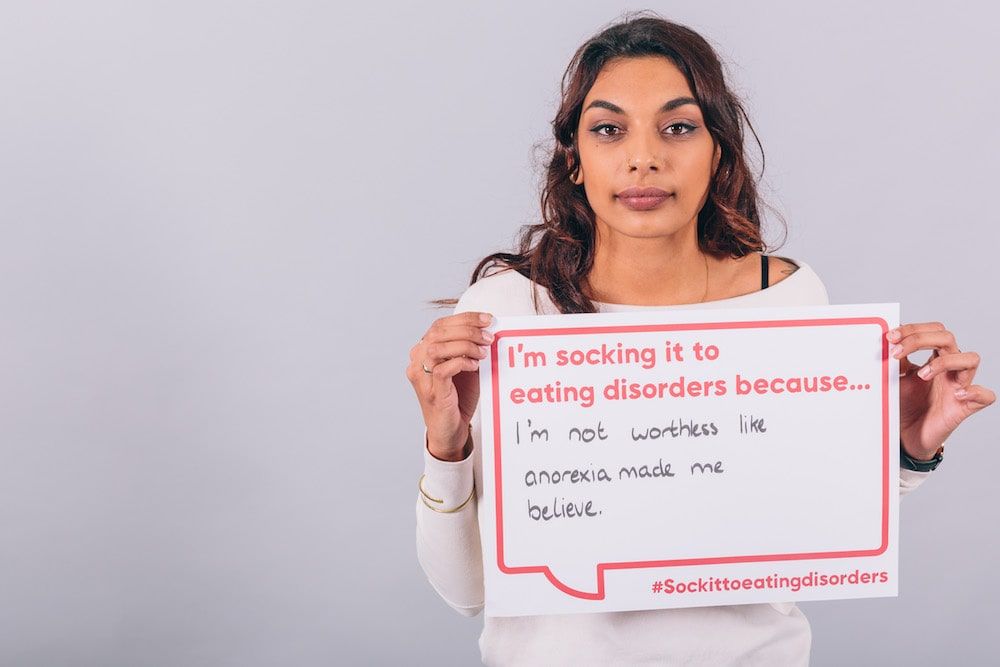 Sonal explained that there could be many reasons why BAME individuals feel less confident in seeking help, which can range from not wanting to be judged or fear of being misunderstood by loved ones. "There is a multitude of emotions for someone experiencing an eating disorder, including guilt and shame. A teenager, young adult or adult may not feel comfortable to share this with loved ones, let alone a health professional, due to being stigmatised. They may be concerned it could impact their career, status and even relationships."
Survey data showed that nearly 30% of people mistakenly believe less affluent people are less likely to develop eating disorders than affluent people. In fact, eating disorders occur at similar rates across all levels of income and education. That said, LGBT+ people are at a significantly higher risk of eating disorders and they as well feel less confident in seeking help compared to non-LGBT+ respondents. Additionally, 60% of people surveyed said that more young people than adults suffer from eating disorders, when the fact is that more adults suffer from eating disorders than young people.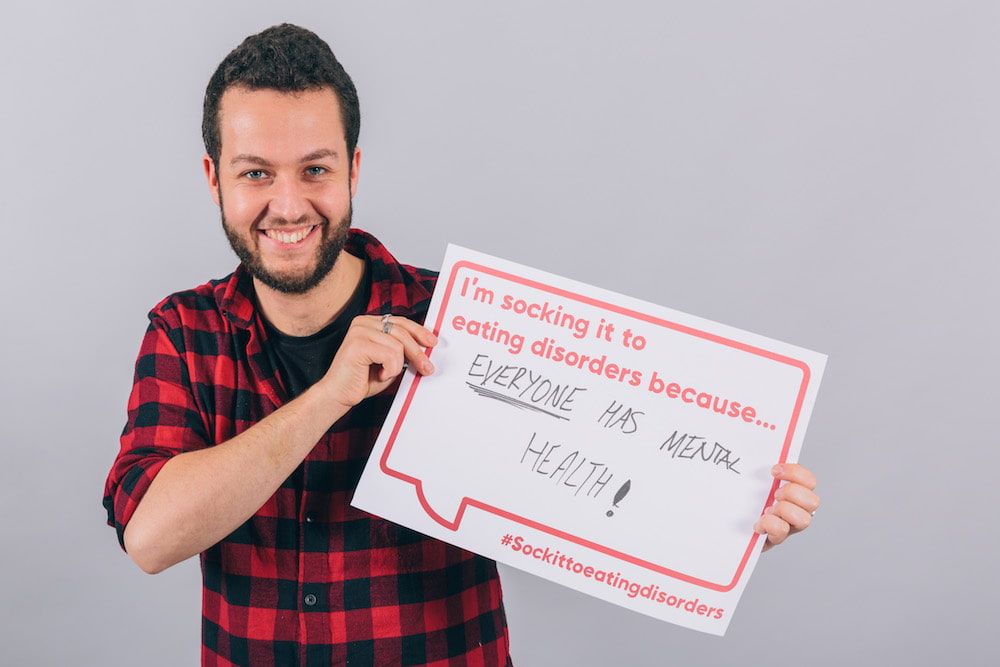 During Eating Disorder Awareness Week, Beat is campaigning against stereotypes and is highlighting the stories of those who are not normally associated with eating disorders. Beat's Chief Executive Andrew Radford said, "It is sadly not surprising that stereotypes about who gets an eating disorder are so widespread, but it is very worrying that those misconceptions are preventing people from seeking help. This means that BAME, LGBT and poorer people will get iller before they start treatment and find their recovery is harder.
"Eating disorders are serious mental illnesses that affect people of all ages, genders, and backgrounds. We have to challenge the stereotypes and raise awareness so that everyone who needs help can get it quickly."
Eating disorders can affect any individual regardless of race, age, sexuality or religious beliefs, psychotherapist Amanda Perl told Happiful. "This is due to our brains deciding to switch the category of food from one of 'pleasurable activity' to 'survival tool' as a coping mechanism to repress painful childhood emotions into adulthood. Emotions of disgust, fear, guilt and shame threaten to overpower our mental well-being with the result that we feel like a failure, helpless, lost, inferior and worthless.
"We are not all from the same family backgrounds, however, we are all subject to the same conflicting messages we pick up through the media and society generally that feed into this cycle. For example, a quick scan of the supermarket shelves shows an abundance of easily available food verses the message that adults must show 'restraint' and pressure to be thin. Such cycle underpins anorexia, bulimia, binge-eating disorder and any other form of compulsive eating."
The sooner someone gets help for an eating disorder, the better their chances of a rapid recovery. Stereotyping can make eating disorders become overlooked, which can delay access to treatment and make recovery even more difficult.
---
If you are experiencing an eating disorder, or are worried about someone who is, getting treatment early is crucial to recovery. Visit Beat's website for help and information.
If you are worried about your mental health, Counselling Directory can help you find a counsellor near you. Search for therapists in your area by entering your location in the box below.