The KISS FM broadcaster talks about her life philosophy, and why she's head over heels with her four-legged friends
What made you first decide to work in radio?
I actually started out wanting to get into acting; I was doing loads of auditions - films, music videos, adverts - and had a great few years doing that. But I started to get knock-backs, a lot. I'd be going up for big stuff, would get through to the final two, and they'd never pick me. I decided I'd had enough of acting as other people and wanted to be me. Music videos where I'm literally myself, and adverts where I'd be an over-personified version of myself, that's where I shine. So I thought, what can I do? How can I just be me, in a job that I want to do? And it was presenting.
KISSTORY is such an iconic show. How do you get past the pressure of being live on radio?
My first show, it was horrendous babe. I've listened to that show, I can't even tell you how many years. I was so hyped for it; these are the tunes I've grown up with, that I've got all of these memories I want to talk about. It's nerve-wracking, putting up that mic for the first time and millions of people hearing your voice. That does fade with time, but I don't think you ever lose that buzz.
We all have good days and bad days. Like today, I was so mischievous and mucking around a lot, which was great because it comes out on radio brilliantly. But it's always those days where something might just trip you up, so you always have to be on your toes. You don't want to make mistakes, but when you do it's about having the ability to relax and laugh about it, and that comes with time.
We have the best job in the world. You get to play music, chat to millions of people every day, I'm having a party! I'm calling this a job - it's ridiculous
You're expected to always be upbeat on the radio; is that difficult as you must have bad days too?
The power of radio is it will change your mood, and it's because of the music. It can bring you up and it can definitely take you back down. Having that KISSTORY hour, I don't know if anyone can be in a mood and do that! You go in, you don't feel so great, but you're banging out the tunes and you're talking to people so it's really interactive. You vibe off of them, so they give you the positive vibes, you're giving it back to them; it's a really nice circle.
We have the best job in the world. You get to play music, chat to millions of people every day. I'm having a party! I'm calling this a job - it's ridiculous!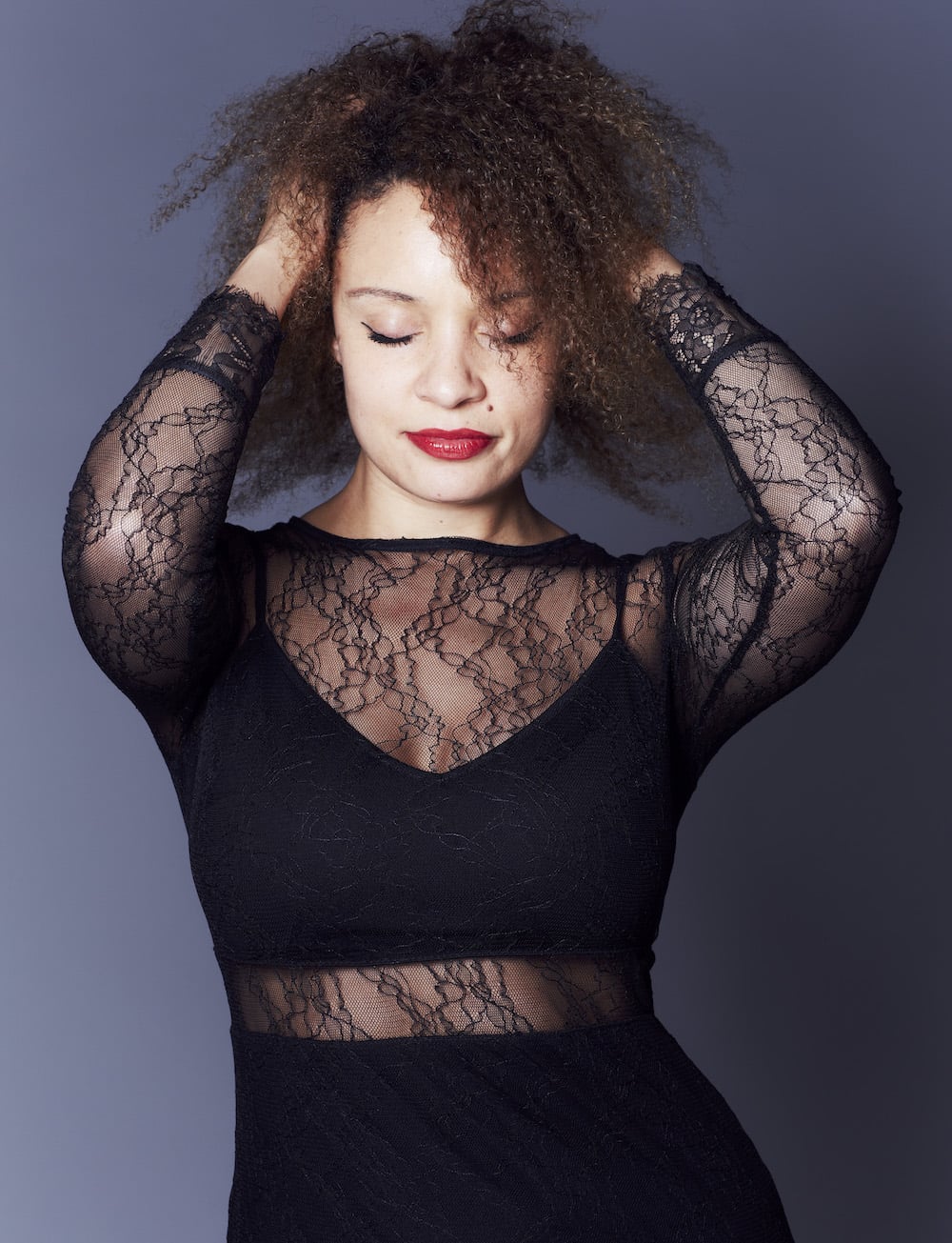 Beyond radio, you've also got your own lifestyle website. Blogging can be very personal; what's it like to be so open with readers?
With radio, you get a snippet of me, but obviously it's me in small doses. So I treat my blog how I would on the radio, where if I've got something on my mind, I want to say it. I found it quite easy at first, but maybe I am a bit too open and honest. There was a tongue-in-cheek one I did recently I was told off about, on when you get so close with someone, the little things you do that you probably wouldn't admit to anyone else. I'm quite open with things like that…
In your post 'How Am I Alive?', you're very candid about the physical impact of the mountain climb on your body – dare I mention 'Seth Platter'? Is there anything you wouldn't share?
Seth Platter! This is the thing, that's something I regularly say, but it's quite funny because you and me have never met. Maybe I am a little too open and honest… You could be reading it thinking "It's a bit vile, why do I need to know that?", but if I can put a smile on your face and give it to you how I felt it, that's a good thing. I don't see that there's anything to be embarrassed about.
You've done quite a few big challenges. Do you enjoy being outside your comfort zone?
I've always been a strong believer in the fact you're only here once. Putting up too many barriers will stint you in life, silly little things like not doing a skydive because, quite honestly, it's petrifying. If I didn't do it, I wouldn't have had that life experience and be planning to get my AFF licence. I've now done two solo dives, with instructors either side of me, but on the last one they both let go so I literally was free-falling on my own, which was incredible!
You're obviously a massive dog-lover, with a whole section dedicated to dogs on your blog. Was it your own dogs that inspired you to get involved with dog charities?
I've always loved animals from when I was a little girl. When my first dog died, as with most people, I was like, "I'm never having a dog again"; I could not go through the pain and the trauma of that because I had him for 10 and a half years. But I used to live right near Battersea Dog's Home, and I went down there and that was really the end of that. I was like "The work you do is amazing. I want this dog, I want that dog." That's where I got Henry. And then I decided I want to help as many as I can.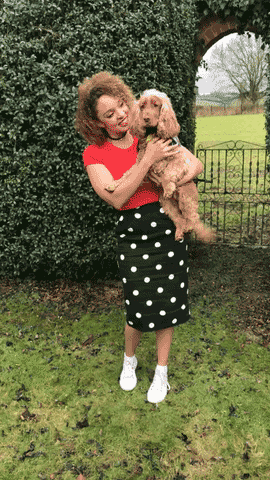 ######*You're planning to do some fundraising for Hearing Dogs for Deaf People. What made you want to get involved with them?*
I learned sign language at school, because I had a really good friend who was deaf, and I remember really trying to make an extra effort because it's so hard for deaf people to be involved in a group situation. I used to go clubbing with this guy and he would tell me about feeling the vibe off everyone else. If we were all dancing in a certain way, he would mimic that, and could feel the vibrations through the floor.
It's such a beautiful thing to watch the connection between the person and the dog, and how they really are so beneficial to each other
Then I went to an awards show with these dogs, it touched on that personal connection, and I thought "This charity is incredible!" You hear some of the stories of how these adults and children are so isolated in society because of not being able to hear, and it's a really strong, defining sense, that we can't really comprehend not having it. This gorgeous little doggie basically becomes your ears for you, and you've got a pal there, someone who's going to alert you. What I found incredible is that there are different ways the dog will alert you for different situations. For example, if it's a dangerous situation or even if it's just to wake you up, there are different ways the dog will let you know. It's really quite heart-warming, because it's such a beautiful thing to watch the connection between the person and the dog, and how they really are so beneficial to each other.
I went to see how they train the dogs, and learned how trainers stay with their specific dogs until they're put with the people they're going to help in their forever home. I thought that was really special because they spend all this time with the dogs, learning the needs of this specific person, so if it was a really outgoing person or really shy person, they would obviously have to find the right dog for them. They don't just partner any dog to anyone.
Have you finalised what you want to do to raise money for them?
I haven't made a definite decision, but I think I'm going to do the abseil down the Shard, because it's something I've never done before. I don't really fancy walking on hot coals…
With the height thing again, I mean who wants to be going backwards down the Shard? I really don't, so I think it might be a good thing for charity. I haven't put a definite yes on that, but I think that's where I'm going to go.
You specified on Twitter, "No bungee jumping." Is that the only absolute no?
I would say up for anything else, I mean obviously there's things I'm absolutely petrified of, but I'd pretty much do anything apart from the bungee jump. I mean you're going head-first off a bridge!
Do you have any idea when you might do the activity?
In the summer, so I have to make a decision soon because I want to raise as much money as I can for them. I'm looking at July-ish. I need it to be long enough to raise a lot of money, but not too long where I start wondering what I've signed up for! Watch this space.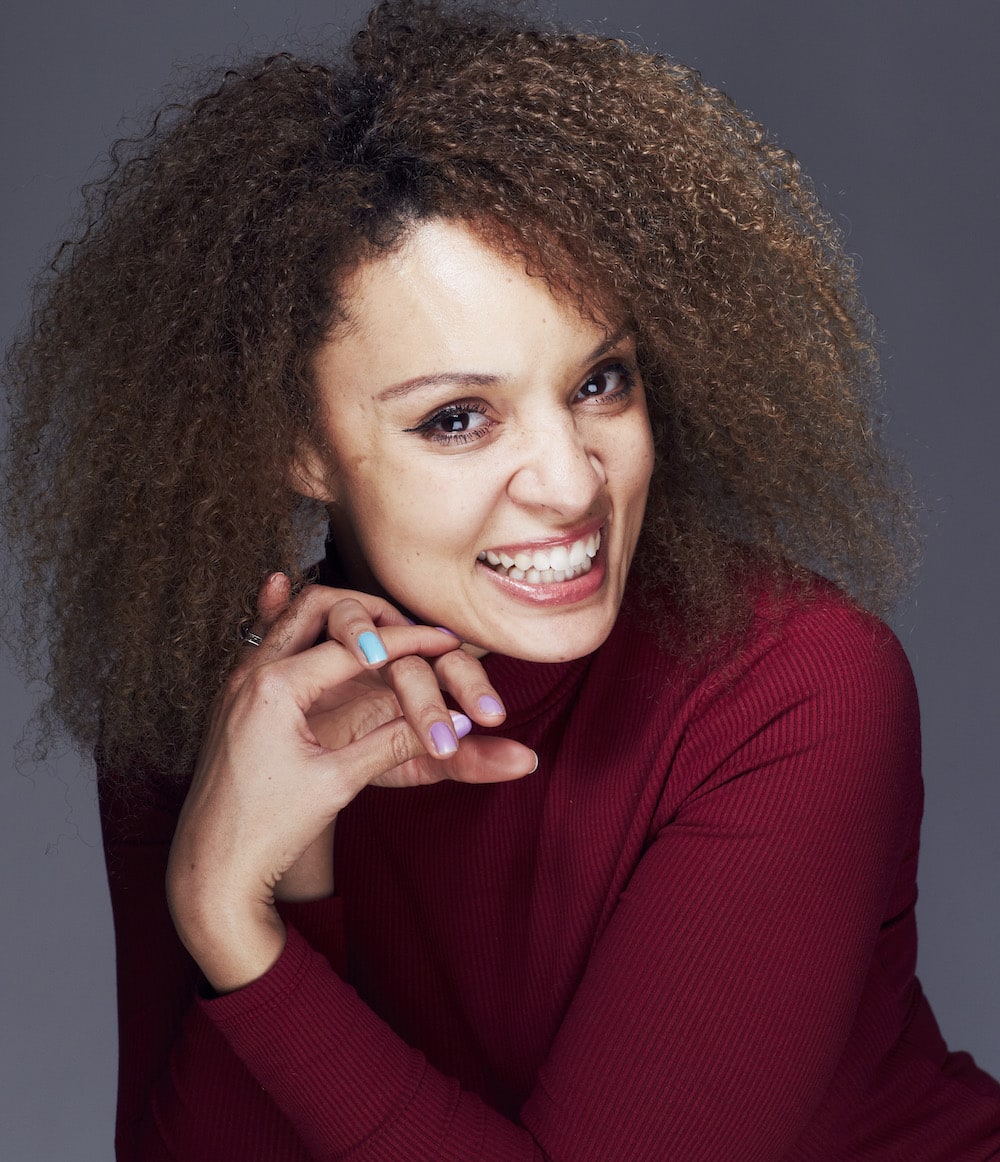 You can catch Pandora on KISS weekdays 10am-1pm. Check out www.kissfmuk.com.
To see what Pandora gets up to off air, visit her official blog, and follow her on Twitter
Watch out for her big fundraising activity for Hearing Dogs for Deaf People to be announced soon, and help support the great work and massive difference the hearing dogs make to people's lives.