NEWS
Disposable Drones That Could Save Your Life
---
Cheap paper aeroplanes are being developed to deliver emergency first aid to places doctors can't travel
Drones aren't typically known for bringing joy to people's lives. Think drones, and you're likely thinking of spies in the sky. Then there's the security issue. Amazon wants to deliver packages to your doorstop by robotic helicopters, which is worrying enough, but recent news of the US military testing 'drone swarms' that, once airborne, will think for themselves how best to attack the enemy; sounds downright terrifying.
Fortunately though, some drones are being developed for good.
San Francisco research outfit Otherlab is creating disposable 'paper-aeroplane' drones that can deliver crucial medical supplies to places where doctors can't go. Not only will they save countless lives, but these low-cost throwaway planes could prove invaluable assets in war-torn regions, natural disaster zones, places where a disease outbreak has occurred, or territories where road and runway conditions are treacherous.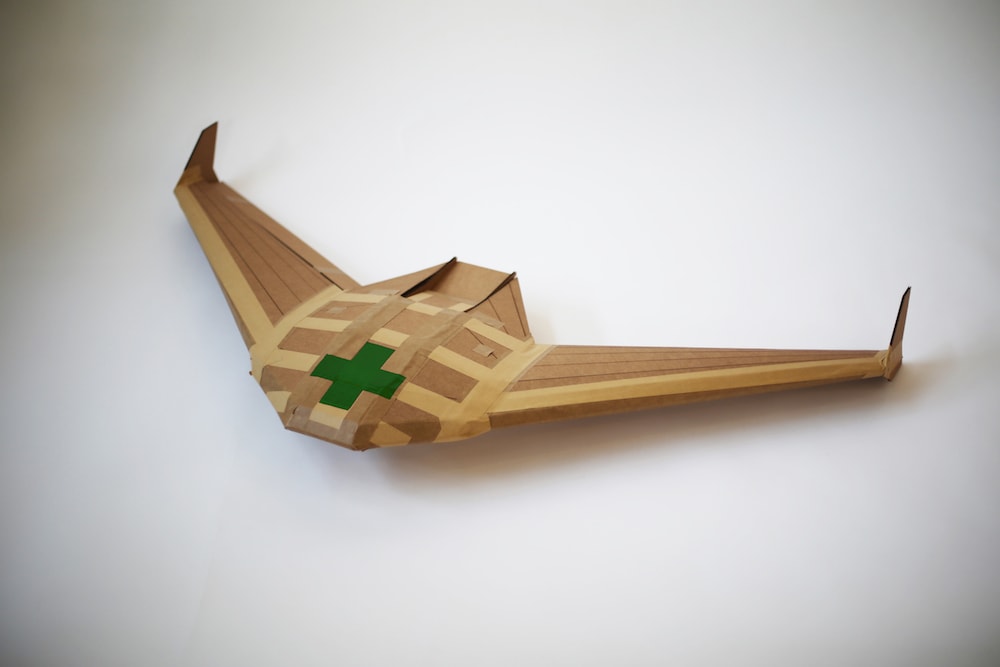 Funded by DARPA, the US Department of Defence's clandestine technological agency, these prototype paper planes are made almost entirely from cardboard and masking tape. Launched from other aircraft, they fly on their own to pre-programmed locations thanks to a small GPS system, some nifty wing adjusters, and a disposable battery fitted under the hood.
Like Ikea, the drones will come in a flat pack with assembly instructions inside
Otherlab says the drones can travel distances of up to 95 miles, and will land within 10m of their target. Crucially, the drones have been designed for one-way missions. No return flights here. Once they deliver their payloads they become unusable, and will eventually degrade on their own.
Like Ikea, the drones will come in a flat pack with assembly instructions inside, written in various languages. The plan is to make the construction process as simple as possible. You just fold and fly.
This means non-technical humanitarian and medical staff can prepare them, load them with essential medical supplies, and pack them onto cargo planes.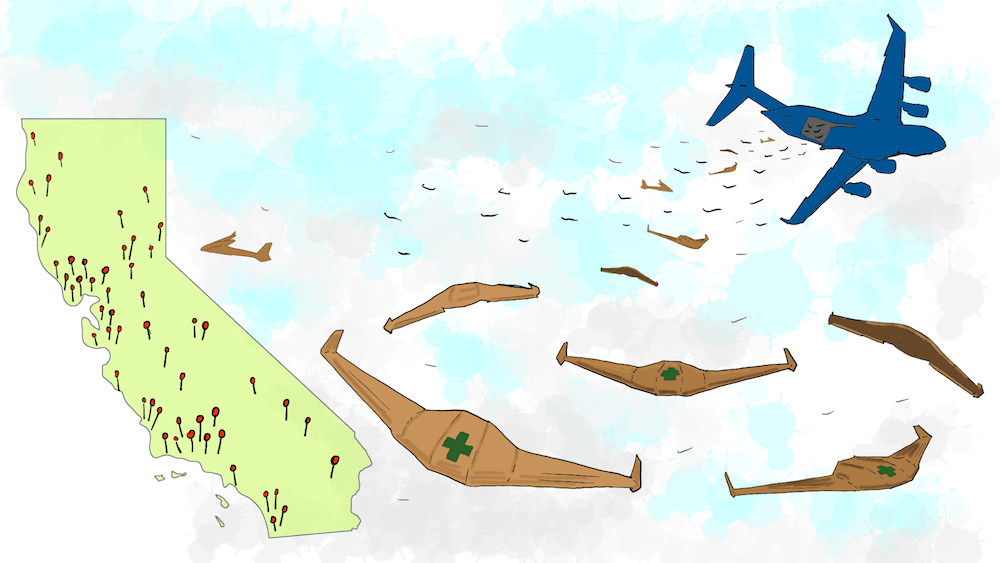 Once airborne, they'll lock on to their target location and then slowly spiral downwards to what developers are calling a controlled crash landing – perfect for a disposable paper glider.
Otherlab say their disposable drones are ideal for carrying low thermal loss canisters and medically sensitive fluids, as well as blood and vaccines – often most critically needed in regions with harsh terrain, undeveloped roads, or poor runways.
Best of all, they're cheap. Very cheap. Otherlab won't say how much yet, but they're allegedly so cheap you won't lose sleep worrying about a return policy. Check out how they work in the video below: