SOCIETY
"Depression looks like me, it looks like you, it looks like everybody… it doesn't discriminate."
---
Jo Love, Founder of Lobella Loves and Tea for PND, speaks to Happiful in Maternal Mental Health Week about #DepressionWearsLippy and women supporting women
Jo Love has just returned from a counselling session when we start to talk. I know this because she tells me, and as I follow her on Instagram, I have seen her talking about her experiences, which often seem raw and painful.
By being so honest about her own ongoing journey, Jo is encouraging other mums to join in, speak out and realise that they are far from alone. She is an advocate for seeking professional mental health support, as well as harnessing the collective power of on and offline communities, such as the one she has grown over the past year through her Instagram account @lobellaloves_jo.
Jo continually seeks to address misconceptions and perceptions around maternal mental health and to grow understanding about the difficulties around motherhood. However, early in her work, she received a direct message from a woman claiming that she was 'glamourising mental health' and that she couldn't have a mental health issue as she looked 'too groomed'. It wasn't the first time that she had been aware of the conversation about 'look' within mental health, Jo continually heard stories from women who had been told by healthcare professionals that they did not have depression or mental health challenges, as they 'looked well' and 'put together'.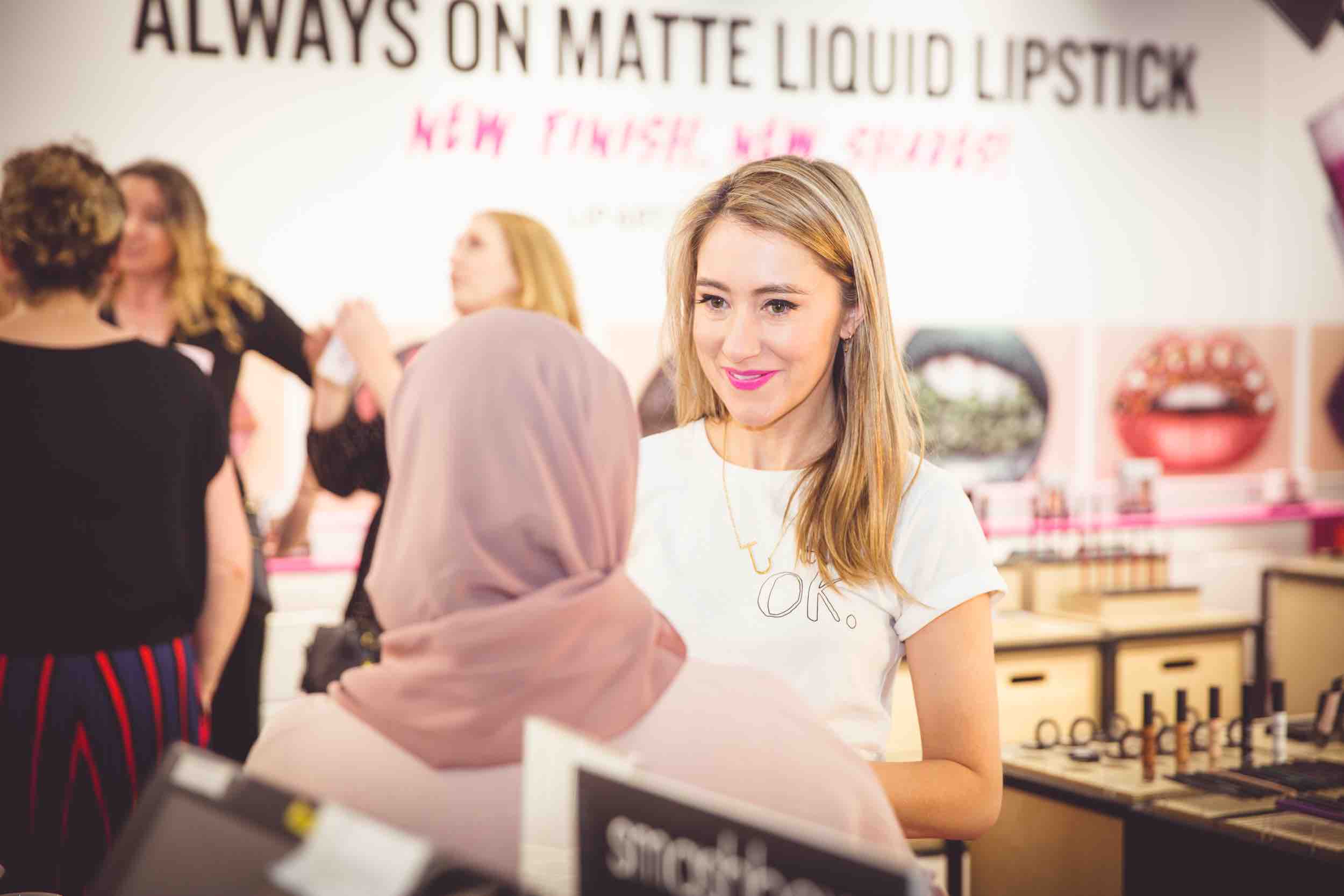 These events inspired her to start the social campaign #DepressionWearsLippy in World Mental Health Week last year, to challenge what the 'face' of someone with a mental health condition looks like. "We can have lippy on and still be suffering. What you see on the outside isn't always a true reflection of what is happening inside our heads."
As for the message she received? "It really angered me, I'm not glamourising - I'm normalising. There are many different faces of mental health, you must not judge a book by its cover. You don't know what people are going through."
"We can have lippy on and still be suffering. What you see on the outside isn't always a true reflection of what is happening inside our heads."
The campaign struck a chord for many and Instagram feeds were full of women across the globe sharing their lipstick selfies with the hashtag #DepressionWearsLippy as a sign of solidarity with those who have, or continue to experience PND. Jo is encouraging people to continue to share their #DepressionWearsLippy selfies this week too, to mark Maternal Mental Health week.
Jo also runs Tea for PND events, supportive meetings for mothers who are suffering or who have suffered with postnatal depression. This concept came about organically, when she realised that conversations which were happening online, needed to happen offline - and that people wanted face to face connection. Jo purposely keeps her events small, with no more than 20 people, so that everyone can speak together.
Knowing that sharing experiences of postnatal depression has the ability to raise further issues for those in the discussion, Jo has at least one trained mental health professional at each tea, who can help should anyone become triggered.
Supporters of these events include fellow instagram mental health advocates, Psychotherapist Anna Mathur, from @mammas_scrapbook and Perinatal Clinical Psychologist, Emma Svanberg from @mumologist. The events currently happen in London, though Jo hopes to roll these out across the UK in long-term and is dedicated to finding a way to do this that ensures the same level of support for attendees.
Jo's life has changed immeasurably in the past year alone. She previously worked as a Corporate Lawyer but now runs LobellaLoves.com, an online mother and baby marketplace which donates a percentage of every single sale to charities supporting families suffering from perinatal mental health issues. In addition to her plans for PND Teas, Jo is concentrating on growing Lobellaloves.com in the next year, with the hope that she can help even more women by increasing donations to charities in need.
Jo tells me that her work around maternal mental health has had a positive effect on her own mental health. "It helps me massively, to help other people - it's aided my recovery. I know that there is research about how supporting others can help people with mental ill health - it brings massive benefits and I can 100% agree with that. Holding the teas, running Lobella Loves - underpinning it is a need to help women and mums with their mental health and it feeds every decision I make."
"I want women to know, you are not alone. I know it, I feel it, I've walked it".
I ask her what advice she would give to someone who is experiencing PND. "I want women to know, you are not alone. I know it, I feel it, I've walked it. You think everybody else there is succeeding, all these perfect mums and that you are alone. You're not, there's an army of women who have trodden this dark, foggy path before and we are here.
"You have not failed. The concept of perfection in motherhood - if I could just take it away from everyone, I would - all these expectations you have of yourself. There's nothing about this that means you have failed. This is an illness."
---
Find out more about Lobellaloves.com.
Read more about postnatal depression.
To find a counsellor near you, visit Counselling Directory.
Photo Credit: Nancy H Gibbs