NEWS
Counselling has long-term mental health benefit for children, says study
---
Experts say this research could help to reverse declining mental health in young people in a post-pandemic era
We know this last year has been very difficult for children. They've missed out on playtime with their friends, have spent months unable to see relatives and, significantly, have lost chunks of time at school.
The effects of the pandemic on our children may not be fully clear yet but, particularly as the road ahead remains uncertain, mental wellbeing support for children (especially school-based support) could be key to preventing – even reversing – the decline in the mental health of the youngest generation.
This is according to new research from the University of Exeter and the University of Cambridge, in partnership with children's mental health charity Place2Be.
The study assessed the long-term impact of the charity's school-based service, in which trained counsellors operated in 171 schools nationwide in the academic year 2015/16. Under the scheme, children could self-refer to the counsellors for any reason, or be referred by parents or teachers.
Researchers analysed questionnaire responses completed by teachers and parents of the 740 children who took up one-to-one counselling. This data was collected before the counselling started, after the sessions finished, and approximately one year later.
The children did not need to be diagnosed with a mental health issue to take up the counselling. However, a comparison with children who were being seen by NHS mental health services indicated that both groups had similarly poor levels of mental health.
One year later, the data showed that the children who had spoken to counsellors had considerably better mental health than a comparative group of children who had not seen a counsellor.
Lead author Dr Katie Finning, of the University of Exeter, said, "We know that children's mental health is deteriorating, while access to child and adolescent mental health services is decreasing. Our research indicates that children who have access to a counsellor at primary school see benefits to their mental health over the longer term, compared to children who don't.
"School-based counselling could help address the urgent need to support children's mental health, and could help reduce pressure on oversubscribed child mental health services."
Of course, the pandemic has a lot to answer for. Not only has it impacted the wellbeing of children but it has also restricted access to services. According to the University of Roehampton and the British Association for Counselling and Psychotherapy (BACP), the number of children accessing school counselling services halved between March and July 2020 – when Covid-19 restrictions were in full effect.
Professor Tamsin Ford, from the University of Cambridge, who supervised the research, said, "We've found that children's mental health has worsened during the pandemic. We need to prioritise the provision of evidence-based mental health support in schools.
"Early intervention at this young age, before mental health problems become entrenched in adolescence and young adulthood, may help to prevent the long-term impacts of childhood mental health problems."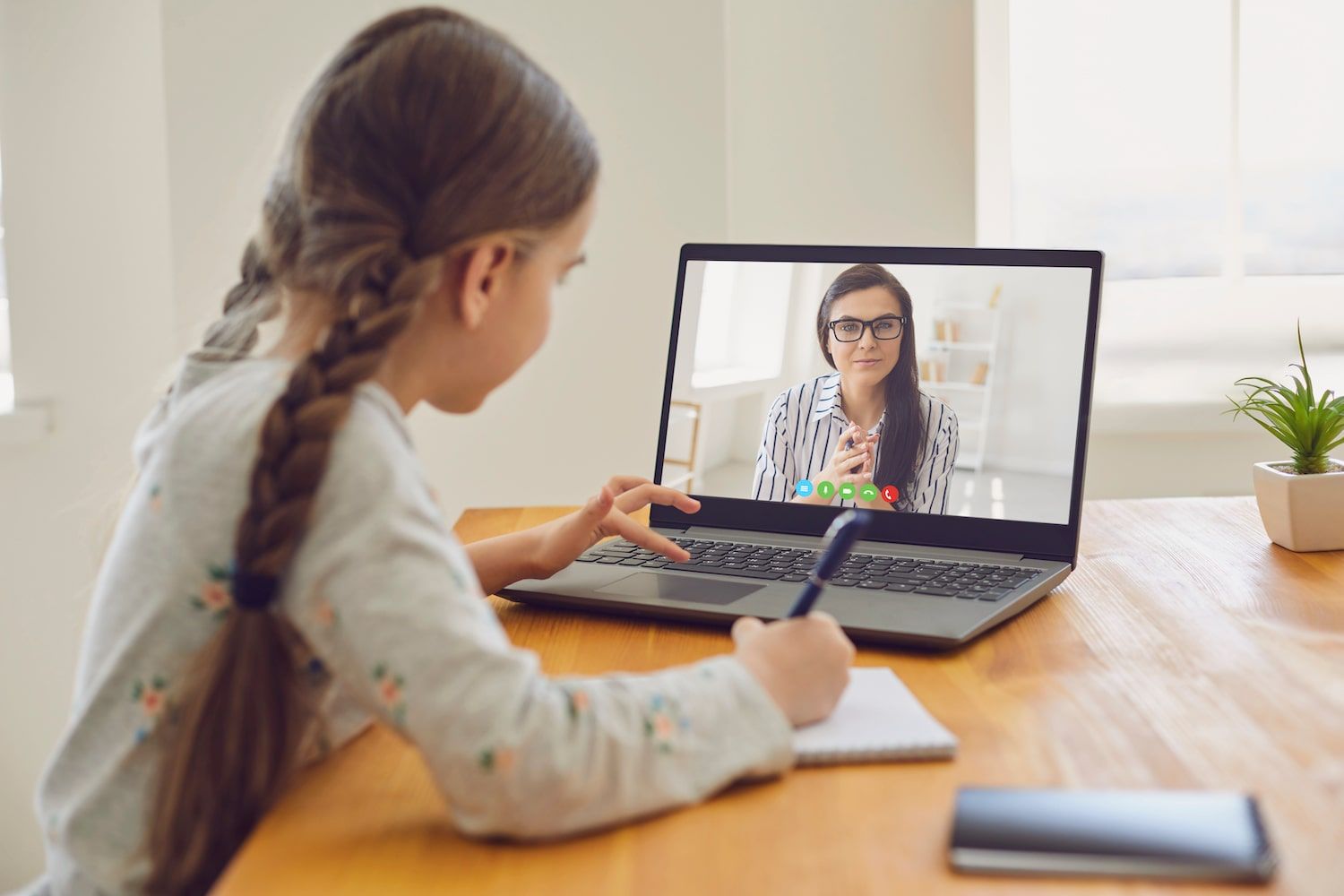 Catherine Roche, Chief Executive of Place2Be, said, "This study reinforces our evidence that high-quality school-based mental health support not only helps children to get the most out of their education but can also prevent problems from growing over time – impacting children's life chances.
"Schools are on the frontline and have the opportunity to make mental health services easily accessible for families. But school leaders and teachers cannot do this alone, they need quality training, easy referral routes and timely access to specialist mental health services – only when all parts of the system work together will children get the help they deserve."
---
How to access mental health support for children and young people
Unfortunately, not every child in every school will have access to a counsellor. And, particularly while we are still navigating social distancing restrictions, accessing mental health support for young people via school may not be an easy option.
We know that when you're in urgent need of support for your child, it can be a frustrating and scary time as a parent. But, there are many avenues of support available.
Any professional that works with children and young people should be able to help you get support. You could talk to your child's teacher, school nurse or GP.
If you're concerned about a child or young person's mental health, you can get free, confidential advice via the Young Minds Parents Helpline.
Action for Children has lots of tips to help you spot signs of mental health issues in children and advice on the action you can take to help.
Barnardo's has also set up the See, Hear, Respond support hub – a dedicated service to help children, young people and their families or carers with problems caused by the Coronavirus outbreak.
You can find more information about NHS children and young people's mental health services (CYPMHS) on the NHS website.
If you're worried, don't hesitate to get support if you think either you or your child needs it.
For more information and support, visit our Happiful Kids section. Here, you'll find activities, news, and practical help to support positive mental and emotional health for you and your children.
Accessing private therapy can be a quicker way to access support. If you'd like to find out more about counselling for children, and the types of issues it can help with, visit Counselling Directory. With more than 9,000 verified therapists offering mental health support for children, you can search for a counsellor online or near you today.