To all the couples who've had to call-off their wedding because of COVID-19, I'm so sorry
If your wedding is in the next two or three months, you are undoubtedly already facing the reality that it will not be the day you'd dreamed of. Following the Prime Minister's announcement on 23 March, along with other strict measures, weddings will sadly not be permitted to take place for the foreseeable future.
Whilst the measures are due to be reassessed later this month, the reality is that, as we enter what is typically the start of peak wedding season, it's unlikely that weddings and social gatherings will be permitted for some time.
With COVID-19 set to be a permanent fixture in our lives for the coming weeks and months, we share one bride-to-be's experience and explore some positive ways to help you prepare and overcome anxiety, if you're a couple worried about postponing your wedding.
---
Here, Becky Sutton, who was due to get married this month, explains the heartache she's been feeling over the past few weeks.
"It's been about three weeks since my partner and I had to postpone our big day. I should now be on my one-week countdown but, instead, I'm hoping that our day will happen in July of this year.
"Our hen and stag dos went ahead earlier this year and the wedding was the next thing. We wanted to show our friends and families just how much we love each other, and how ready we were to make the commitment to each other.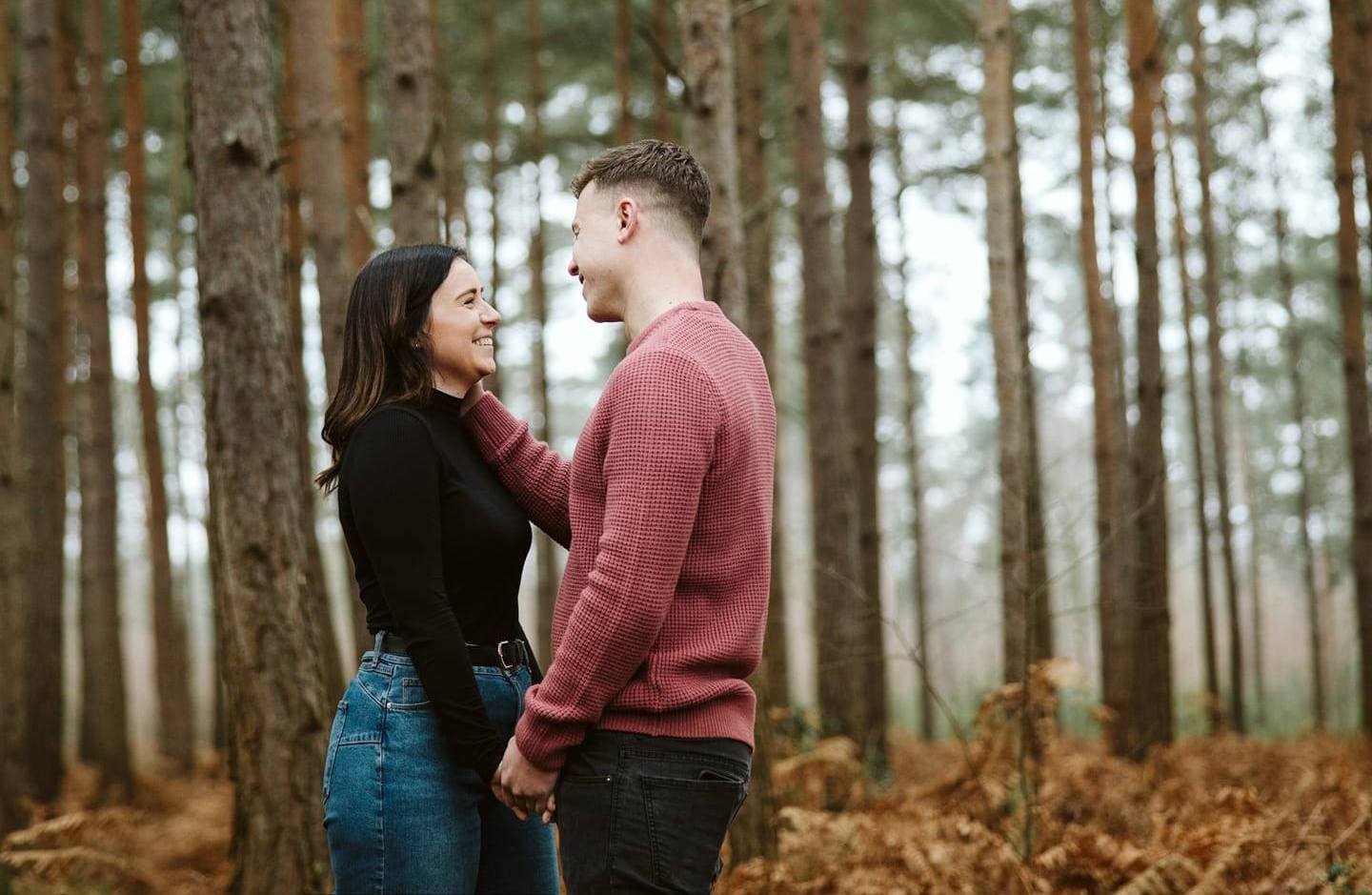 "I've cried a lot, shouted with anger and annoyance, felt totally let down and that none of this is fair. Some may see it as trivial but your wedding day becomes your project; you interject aspects of yourself and your partner into the preparations of that day because, ultimately, you want it to represent you – not only as individuals but as a couple. You want your guests to see this, alongside having a great time on the day.
"I wish I could bring myself to get excited about our new wedding date, but I just can't yet – none of us knows how long this situation will remain as our new normal, and whether we may have to postpone yet again."
What should I do if I have to postpone my wedding due to Coronavirus?
Rachel Newton, Sales Executive at Combermere Abbey, a country house wedding venue in Cheshire, has some words of advice for brides and grooms:
"This is in no doubt a really upsetting time for many, especially for brides and grooms who were so close to their special day; some would have been planning their wedding for months, only for it to now be put on hold. The circumstances are so unfortunate but we must be positive and remember that this is only temporary. You will still be able to marry the love of your life – it's just going to take a little longer than you originally thought.
"This is not a cancellation, merely a postponement and, looking on the bright side, you'll still be able to enjoy lots of happy memories surrounded by your family and friends, as planned.  When normality resumes – and it will – we'll appreciate things a little more and I believe this will be echoed on your wedding day."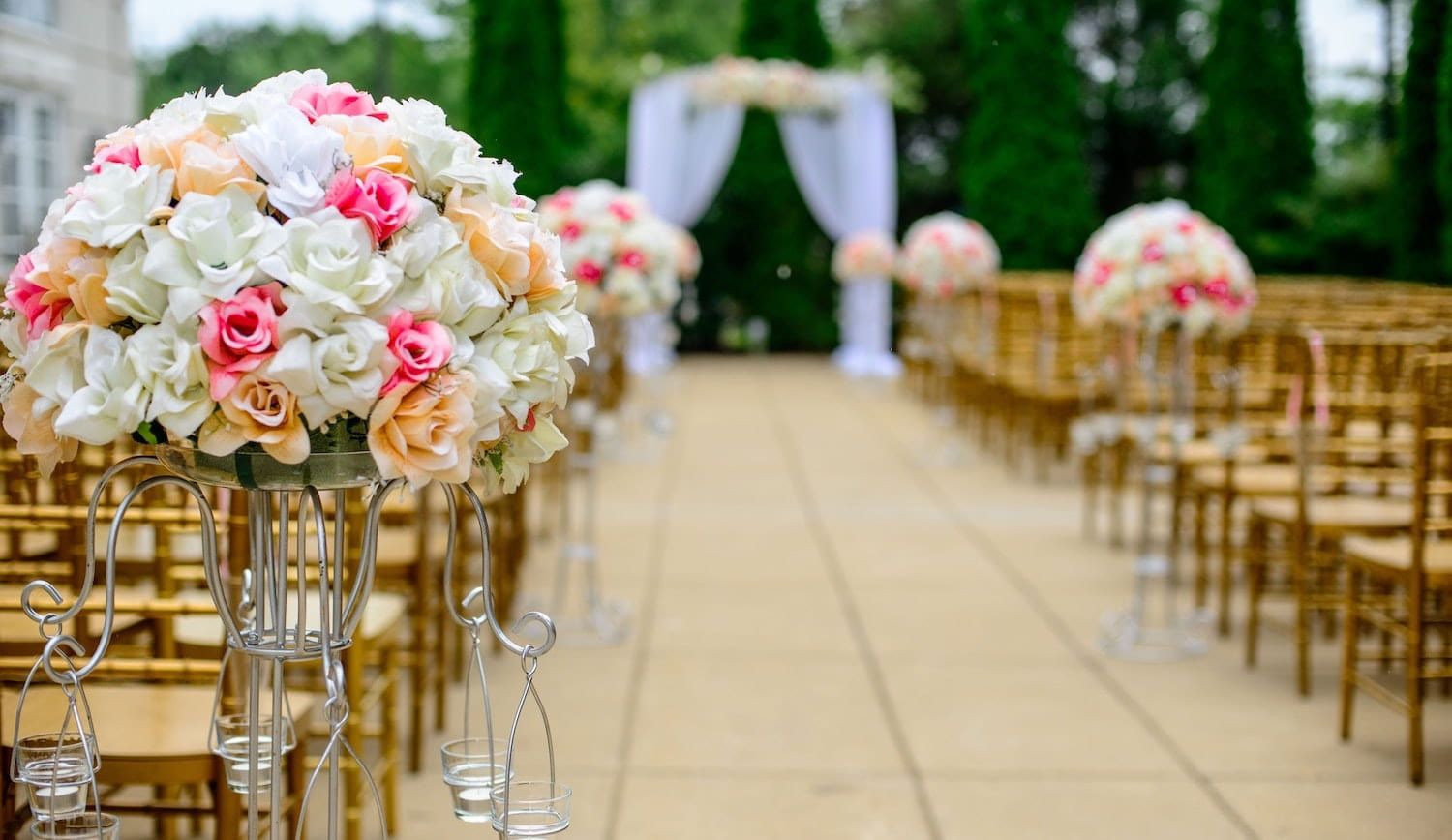 Below you'll find some tips and advice that we hope you'll find helpful and reassuring, if you're having to make alternative arrangements for your wedding day.
Contact your venue and suppliers
Becky says that making the phone calls to the suppliers was a whirlwind. "Because we were so close to the day, everything was confirmed: guests, food, outfits, and payments had been made. But, in one day, I'd not only cancelled one wedding day but had prepared a new, alternative wedding day."
The reality is that many suppliers are being flexible during this time of uncertainty, which Rachel echoes is also the case for venues.
"We recognise that brides and grooms are understandably shocked and devastated but, at Combermere Abbey, our approach has been to mitigate the upset and provide reassurance to couples, by bringing clarity and objectivity so that their weddings will get back on track.
"Our fantastic team have been completely focussed in supporting our brides and grooms; communicating with phone calls; offering possible date options and working through their individual needs so they feel assured that their wedding day will still be the one they dreamed of. Of the 23 weddings we've offered to postpone, 21 of them have been rebooked already."
Here, Alison Hargreaves, CEO of Guides for Brides offers guidance for couples whose wedding was planned for a date before the end of June 2020.
Be honest with your guests
Becky says that once the practicalities were out of the way, her focus turned to notifying their bridal and groomsmen parties. "These were the closest people to me, the people I didn't have to put a front on with. Through a cracked voice and many tears, I told them the news whilst also checking they could make the new date.
"Being met with words of love and the reassurance of 'whenever it is, I will be there' shed a glimmer of light on what was a pretty rubbish day.
"It took me two days to notify the rest of our guests – I couldn't face it before that. I didn't really know what to say; I knew so many of them had taken time off work and booked travel and accommodation. Thankfully, the majority of people were understanding and sent their apologies.
"Some guests, understandably, could not say for definite that they would be able to attend the new date. We, therefore, not only still face the prospect of potentially having to postpone again but also not having all our guests there."
What can I do if guests can't attend my new date?
It's upsetting if there's a possibility that not all of your intended guests will be able to make your new date, but there are some solutions you can explore.
Looking at ways to involve guests that can't be there – perhaps live streaming your ceremony or asking your photographer or videographer to do a very quick edit – might not have been possible before the crisis, but these options may become more common for weddings, post-Coronavirus.
Remember why you're getting married
"If there's one positive thing, it's that the process of having to postpone has 100% brought me closer to my partner," Becky says.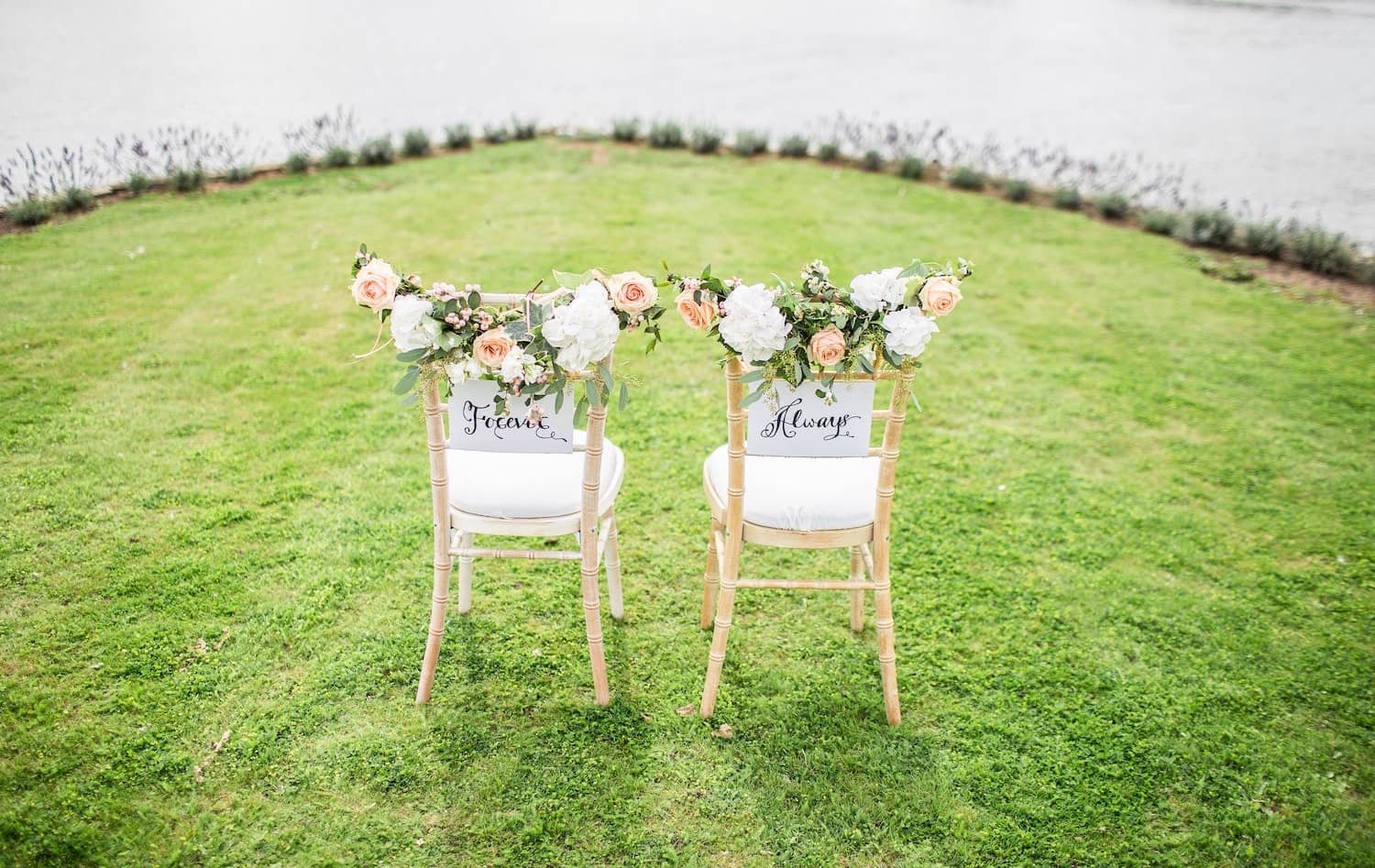 "It's definitely confirmed just how much we love each other and, at the end the day, it's that love between you that is the most important. That is the part you want to share and celebrate with your friends and family. I am only glad that, whenever our wedding happens, it's going to be a big celebration of love not only between us but of our families and friends."
And why not celebrate the original date you were meant to be getting married? There's no reason to let it pass you by (unless you want to focus entirely on your new wedding date), so use it as a reason to have a little celebration, just the two of you. You could get dressed up, put your wedding rings on, have a date night – and maybe even say your vows to one another.
Use this extra time to perfect your wedding day
Rachel is encouraging couples to try to find positives from this situation. "There's a little extra time for additional planning now – perhaps you could integrate something into your wedding day that you didn't have the time to plan before? Always look at the positives."
You could:
Learn calligraphy, to add a personal touch to your wedding invites or place cards.
Make your own confetti. If you've got a garden or have a bouquet of flowers, you can dry out petals to make your own beautiful, natural confetti.
Take advantage of some of the gifts or special offers that are on offer to affected couples. There are many examples of bridal companies and other suppliers who are doing their utmost to ensure that couples are not left feeling deflated during this time – so, see what your suppliers can offer you.
One example is wedding brand Six Stories Bridal who are doing all they can to help the thousands of brides affected by cancelled and postponed weddings. The independent brand is offering a free 'bridey' t-shirt (normally £29) to any bride affected, to remind them that, no matter what the situation, they are still a bride.
The brand asks that any bride who has had her wedding affected by the coronavirus to get in touch and they will happily send her a complimentary tee of her choice. Brides can contact them via direct message on their social media channels @sixstoriesbridal and will only have to cover the cost of shipping.
---
Although this may feel like a huge upheaval right now, remember that on your wedding day – whenever that may be – this will seem like a dim and distant memory.
Your relationship will have survived a truly testing experience, and it will make the celebration of the love between you feel even more special, knowing what you overcame to get there.
And, when it's time for your big day, make sure you're able to be present and really enjoy it. Here are nine simple ways you can create more mindful moments throughout your wedding day.
For more information, Hitched, the UK's number one digital wedding planner has advice on all things relating to weddings and Coronavirus – from whether your wedding insurance will cover postponement to whether you'll be able to collect your wedding dress during lockdown.