THERAPY
Coping with Coronavirus Anxiety
---
Three counsellors and a psychologist share their guidance and advice on managing coronavirus-related anxiety, and staying safe and well during this time of self-isolation
It is a time of uncertainty, confusion and frustration. No matter who you are, you'll have been affected by our current climate. Weddings have been cancelled, lives have been lost. Around the world, hospitals are at their limits and key workers are working themselves to the ground. Whoever you are, however you are feeling, know that it's OK to be confused. It's OK to feel angry, sad, worried and seemingly completely fine, all at the same time. This is new for all of us.
With that, it's also OK to take some time to yourself. To process everything that is going on, and let yourself truly feel how you feel, and identify what you need to get through this. To help you cope with this ever-changing situation and ensure you are looking after yourself - and those around you - four counsellors share their advice. From managing coronavirus-related anxiety and the self-care techniques you can practice during isolation, to the support available.
---
Understanding and managing our new normal
Things are changing and we're not sure when they will settle down. Slowly, society is adjusting to this new normal, yet, it's understandable that many of us are feeling anxious. Counsellor Katie Leatham explains more about the anxiety you may be feeling, and how to cope.
The world is in uncharted territory right now, and no one is unaffected by the current health crises. The idea that our lives, or our loved ones, are at risk is deeply unsettling. The nightmare of contagion goes deep into the psyche of every human being, and it's a challenge to keep the terror at bay. There is a new, albeit temporary, reality of limited movement and social life, changed working arrangements and an uncertain future. Humans are adaptable and resourceful, so it's possible to feel OK even when the world is so strange and different, but it's also understandable that right now, you probably feel very anxious indeed.
At this very difficult time, it is important to stay resilient by looking after your mental and physical health. When things are out of your hands and there are no certainties, we have to focus on the present and take things as they come. Accepting the lack of control may be the key to feeling more on an even keel. You may be feeling especially tired - this is because you are doing extra work trying to make sense of an impossible landscape. The overall picture is confusing, with too much information and not enough information.
We are not wired for this level of uncertainty and change. You might have some personal losses connected with the virus, struggle with financial security or being apart from loved ones, or have plans and dreams for the future that have to be postponed or given up. It might be a time for reviewing what's really important and letting go of some of the other stuff, at least for the time being, so that you aren't stuck in grief or anger.
Relationships might be strained by social isolation protocols, meaning you have to be at home with people you might not have chosen to be around quite so much. Younger adults who have left home might find a sense of regression or frustration at having to live with parents again. Meanwhile, parents are having to accommodate their grown-up children at a time when they are under great strain themselves. Older people are grappling with loneliness amidst fears for their own health.
Many of the services and activities people usually rely on to help them cope are shutting down in order to preserve life so it might feel like there is no way to improve your mood or feel like 'normal'. When you are on unsteady ground you want something to grab on to and there seems to be nothing out there.
It can really help to think about what is in your control rather than what isn't. There are positive things you can do to help yourself. Eat as well as you can, apply a routine to your new normal and reach out to friends and loved ones. Remember everything passes and this will pass too.
---
The psychological implications of COVID-19
While we know the physical impact of COVID-19, how are we being affected mentally and emotionally? Chartered psychologist Dr Anna Abramowski looks at the psychological implications of COVID-19 and the strategies we can apply to manage our emotional wellbeing.
The World Health Organisation (WHO) has assessed the outbreak of COVID-19 as a pandemic due to the rate of infection spreading globally and the associated mortality. As such, the WHO has asked countries to take 'urgent and aggressive action'. Every day we are hearing more - more changes, more frightening figures. This constant change and strict action implemented by authority figures is understandably inflicting stress, anxiety and uncertainty in many of us.
It is important to remember that everyone responds differently to stress, fear and adversity. Some might be more at risk due to underlying chronic health conditions, may be classified as vulnerable due to their age, pregnancy or pre-existing mental health conditions. People working on the front line as healthcare professionals, providers and responders might be prone as well to develop heightened symptoms of anxiety and burnout.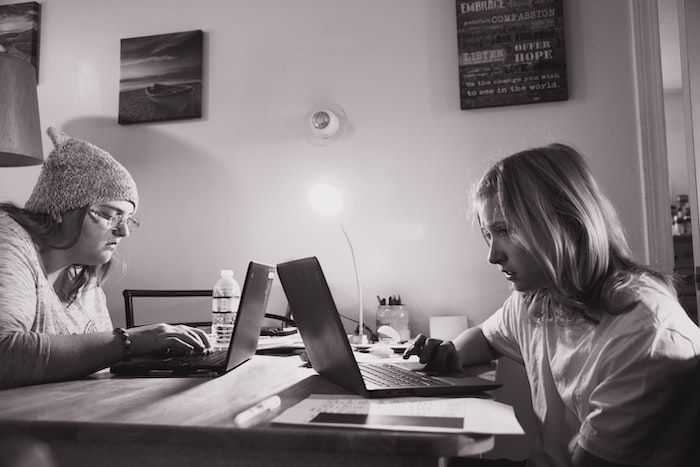 Practising social distancing, being in quarantine or self-isolating will have an impact on our psychological wellbeing. This can all be conceptualised as being akin to going through a grief cycle (feelings of fear and anxiety, anger, frustration, irritability, depression and detachment, bargaining, and finally, moving towards acceptance and returning to a meaningful life).
Tied in with feelings of fear and anxiety is the associated stigma and prejudice that people might encounter if they have contracted COVID-19, have been exposed to someone who has COVID-19 or come from a country with high reported cases of the virus. This leads to fear and mistrust in each other and a safety-seeking response along the lines of 'every man for himself'.
In reality, we are all in this together and we need to take a collective and shared responsibility to care for and look after each other. The 'secondary gifts' during the pandemic state of COVID-19 is that communities have germinated, supporting each other through these very testing times and bringing people closer than ever. On this note, I wish you to all stay safe, well and healthy.
---
Ways to cope during self-isolation
At a time when there's greater uncertainty about life than we're used to tolerating, we all feel more vulnerable. Significant changes to our daily lives and routines are very unsettling; things feel more out of our control than they usually do. Worry is everywhere, like dark clouds hanging over our heads. We can feel scared and more anxious than usual. Here, counsellor Sarah King explores the ways we can cope during this time of isolation.
Anxiety is a normal day-to-day feeling, just like hunger, excitement and tiredness. It's a part of how we rationalise things and make decisions. However, when under increased stress, our bodies can misinterpret this stress as a danger, triggering an overwhelming anxiety response. This is known as the fight or flight response and it provides the body with a burst of energy - adrenaline - so that it can respond to the perceived danger. While this was necessary for survival thousands of years ago, this reaction isn't helpful when you're at work or trying to fall asleep.
One of the most effective ways of managing these feelings is to breathe.
This might sound too simple to be true, but by slowing our breathing down, we activate another system in our body which acts as a brake, letting our body know the 'danger' has passed.
Pay attention to your thoughts - unhelpful thinking patterns such as catastrophising and ruminating keep us stuck in an anxious place. If you notice you're caught up in this type of thinking, ground yourself by placing your feet firmly on the floor and really notice how that feels. Look around you and name five things you can see. The idea is to bring your attention to the present moment, rather than being lost in your thoughts.
Connect - we're wired to connect with other people, so self-isolation and distancing are challenging for us. However, as well as the traditional telephone, we have many online platforms helping us connect with each other. Make it a priority to keep in touch with loved ones, and maybe even get back in touch with people you've lost contact with.
Be kind - give yourself a break and be as kind to yourself as you possibly can. Would you speak to your best friend the way you speak to yourself? Probably not. The bottom line is that we're all mammals trying to get by in life and we all deserve to feel loved and supported.
---
Looking after your emotional wellbeing
Counsellor Tania Brocklehurst shares guidance and advice for looking after your emotional wellbeing during this uncertain time, from limiting your media exposure to identifying the activities you enjoy and that encourage calm.
Limit exposure and read only reputable sources - if you are wanting to stay up to date with the latest news and changes around COVID-19, please ensure you are following reputable sources, such as the NHS, Government and World Health Organisation. There is a lot of speculation out there and this may not be useful.
You may also consider limiting your exposure to the media, perhaps allocating a certain time of day to look at the latest updates. Similarly, use this allocation technique to allow yourself 'worry time'. Having a particular time of day - whether morning or night - where you allow yourself to feel any worry or concerns you are feeling.
Write them down, share with a friend or family member (via phone or online if they aren't in your household) and allow yourself that time to feel. This is an effective tool used in CBT for anxiety management - if you have any negative thoughts creep in outside of your worry time, write them down and put aside ready to address when you are ready.
Move your body - sometimes, simply going for a walk can help you feel more grounded and refreshed. While you are walking, pay attention to the feel of your footsteps, the breeze on your face and the sounds you can hear. Using all your senses will help you to enjoy a mindful walk and a break from being inside.
If you're unable to get outside, consider a mindfulness app, such as Headspace, Calm or Buddhify. If you're wanting to get your blood pumping search for an exercise video online. Many yoga studios and other classes are now streaming their sessions on online platforms so that customers can still get their fix while self-isolating.
Build a routine - many of us are now working from home, joined by the company of our partners, families and friends. As easy as it is to stay in your pyjamas all day, getting up, washed and dressed creates a sense of purpose. Similarly, try and find at least one activity each day that you can enjoy. It may help to sit and consider what these activities are for you.
For some, this may be a favourite television or radio programme. For others, it may be music, knitting, completing a puzzle or having a group video call with friends. Knowing what works for you can help you know what to do if you are feeling restless or anxious.
Consider online support - many counsellors and therapists have adapted their practice for online, so if you see a therapist that you think would be a good match for you, contact them to discuss your options. While it can feel different establishing a connection over the telephone or via online platforms, it is an incredibly effective way of accessing support and getting the help you need.
Remember this time will pass. We will soon be in a different space, having learned much about ourselves and the world around us. Take care.
---