NEWS
Climate Change Petition Launched by Students Reaches More Than 58,000 Signatures
---
"We want change." Four students have launched a petition calling for climate change to be made a compulsory part of the national curriculum
The students are hoping to make climate change a part of the curriculum to increase their own, and the next generation's understanding of the global issue. As part of the petition, Izzy Lewis, Rasha Alsouleman, Lucy Gibbons and Kamila Chamcham are also calling for schools to be run more sustainably and for this to be inspected.
"Climate change is the biggest issue of our time, and it must be a part of our education if our generation is to understand it and help us to combat its effects. That's why we want climate change to be made a core part of the national curriculum," it says.
The students were among thousands of students to walk out of UK schools as part of a global youth action over climate change, demanding the Government declare a climate emergency. They launched the petition shortly after the walkout, which has gained more than 58,000 signatures.
The petition says: "We've barely learned about the climate crisis at school, even though it's supposed to be a part of Geography and Science. If young people like us are going to have any kind of future, the climate emergency must be a central, core part of our compulsory curriculum.
"We strongly value our education, and that's why we desperately need you to help us make a change in the way things are run."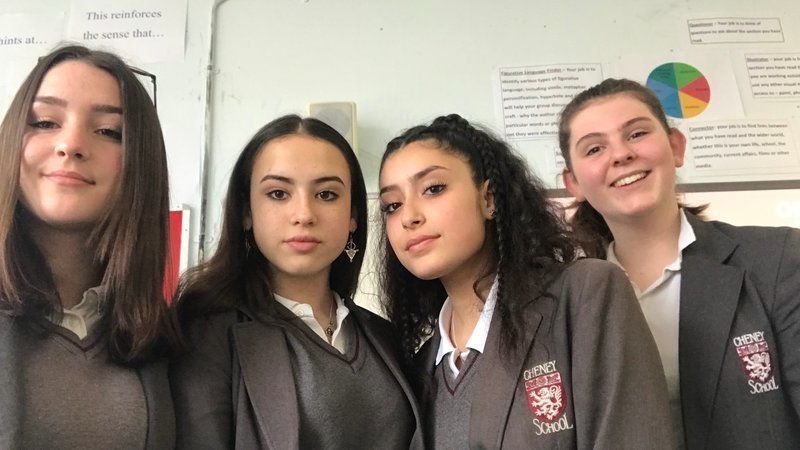 Thousands of people have voiced their support for the petition, with many praising them for talking about the issue and taking matters into their own hands. "This is by far the most important issue of our time," writes one person.
"Climate Change is the biggest threat that we are facing. Global action to tackle it has been painfully slow. It is shameful that children have to walk out of school in order to educate adults about the urgent nature of this crisis that is already beginning to affect all of us. Well done for taking action on climate change and insisting that more is done to learn about and tackle climate change at school," writes another.
Another said, "Climate catastrophe is imminent. I have tried every means available to persuade the authorities to tell the truth about climate change. I applaud these young people for taking action."
Happiful writer Becky adds: "In my opinion, the national curriculum should be more helpful and practical around topics such as climate change and sustainability. I certainly wish that there had been more context to these issues when I was at school. And I don't think it's enough to say that they're 'already included within Geography and Science' - we're learning more about our impact on the planet all the time and this should be reflected with a forward-looking curriculum."
Responding to the petition, a Government spokesperson explained that climate change "is already part of the national curriculum in both Geography and Science to ensure young people are equipped with knowledge about this important issue."
"This Government is already a world-leader when it comes to tackling climate change," he adds.
"We're investing over £2.5 billion to support low carbon innovation, taking action on our ambitious objectives in the 25 Year Environment Plan and have asked independent climate experts for advice on a net zero emissions targets."
Izzy, Rasha, Lucy and Kamila are 17,000 signatures away from their goal.
"Help give us the voice we need to ensure our education prepares us for the unstable future that we face as a result of climate change," they write.